ESCToday in collaboration with the City of Stockholm will be bringing you a series of articles leading up to the 2016 Eurovision Song Contest in order to showcase and introduce the 2016 Eurovision host city Stockholm to our readers. Today we will have a look at the Euro After Parties that will be held at the Operaterrassen in Stockholm.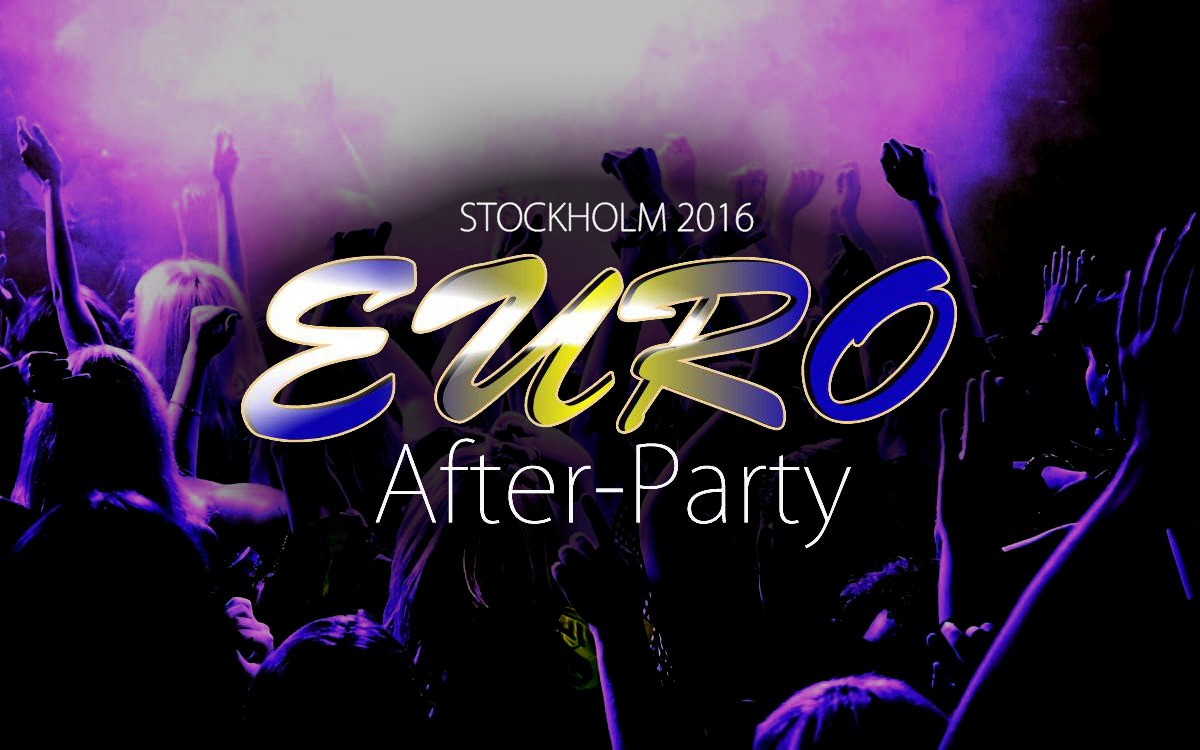 If  you are coming to Stockholm for Eurovision you will be in for a treat as the city is gearing up to make the 2016 Eurovision Song Contest experience a memorable one. A series of Euro After parties have been lined up specially for the ocassion, running from 10-14 May in the majestic Swedish capital with an extraordinary Eurovision star studded line up.
The parties will be held at the majestic Operraterrassen, just a hop away from the Euroclub and right next to the Eurovision Village.
So if you are in Stockholm from 10-14 May then you must not miss the Euro After Parties scheduled to be held during the main Eurovision week in the Swedish capital. If you wanna boogie all night and taste the true essence of Stockhholm's night life, then you must experience the Euro After Parties. You don't need an accreditation nor a membership to attend the parties.
A grand and prestigious line up of former Eurovision/Melodifestivalen winners and artists have been invited to grace the parties, thus treating the guests with the best of their music: Charlotte Perrelli, Dana International, Ace Wilder, Magnus Carlsson, Dinah Nah, Vicktor & Samir, Wiktoria and Anton Ewald.
The Euro After Party Calendar
Tuesday 10 May – Samir & Viktor
Wednesday 11 May – TBA
Thursday  12 May– Magnus Carlsson, Dinah Nah, Ace Wilder
Friday 13 May– Charlotte Perrelli, Wiktoria, Sergey Lazarev
Saturday 14 May – Dana International, Anton Awald, Robert Luikan
The Euro After Parties are presented by Navid Kabiri &  CLEAN GROUP.A total of 5 grand parties are scheduled to be held in the heart of Stockhoklm at the iconic Operaterrassen, located next to the Eurovision Village in Kungsträdgården and is just a 3 minute walk from the Euroclub, which will be located on the waterfront just outside the Royal Palace.
The venue Operaterrassen consists of 5 dance floors, an outdoor lounge area with a capacity of 1,000 guests, 10 bars. The premises will be able to accomodate a total of 4,500 guests during the parties. The parties will run from 10pm- 5 am.
Price List and Tickets
The tickets for the Euro After Parties can be bought online and at the door. The price for a single ticket ranges from 120- 250 Swedish Kroner depending on the day, whilst the VIP package is 600 Swedish Kroner (includes tickets for all 5 nights).
Tuesday 10 May– Euro After Party – 120 SEK
Wednesday 11 May– Euro After Party – 120 SEK
Thursday 12 May– Euro After Party – 200 SEK
Friday 13 May– Euro After Party – 250 SEK
Saturday 14 May– Euro After Party – 250 SEK
Tickets can be purchased via tickster.com on the following link: Euro After Parties Ticket Sales
So don't wait too long and book your ticket coz the party is about to begin! There will be lots going on in Stockholm during the Eurovision Song Contest period. The Eurovision fever is about to rock the city with lots Eurovision action in store for the fans and visitors!
The Euroclub, The Eurovision Village and Euro After Parties are surely gonna take our breath away when we land in Stockholm come May.
Don't forget to read our series of Discover Stockholm articles leading up to the forthcoming Eurovision Song Contest including The first impression of Stockhom- the host city!
For more information on Stockholm you can visit visitstockholm.com
You can follow our forthcoming series of Discover Stockholm articles with photographs and videos on ESCToday.com and on our official Esctoday Instagram and ESCToday Facebook pages.
[iconheading type="h4″ style="glyphicon glyphicon-map-marker" color="#ff6600″]Address[/iconheading]Operahuset, Karl XII:s torg, 111 86 Stockholm
[iconheading type="h4″ style="fa fa-bus" color="#ff6600″]Transport[/iconheading]Subway: T Bana (metro) Kungsträdgården
[iconheading type="h4″ style="fa fa-ticket" color="#ff6600″]Admission Fees[/iconheading]120-250 SEK
More from Discover Stockholm
ESCToday is growing and always looks for new members to join our team! Feel free to drop us a line if you're interested! Use the
Contact Us page
or send us an email at
[email protected]
!