ESCToday in collaboration with the City of Stockholm will be bringing you a series of articles leading up to the 2016 Eurovision Song Contest in order to showcase and introduce the 2016 Eurovision host city Stockholm to our readers. Today we will have a look at the transport in the city, how to travel and get around Stockholm.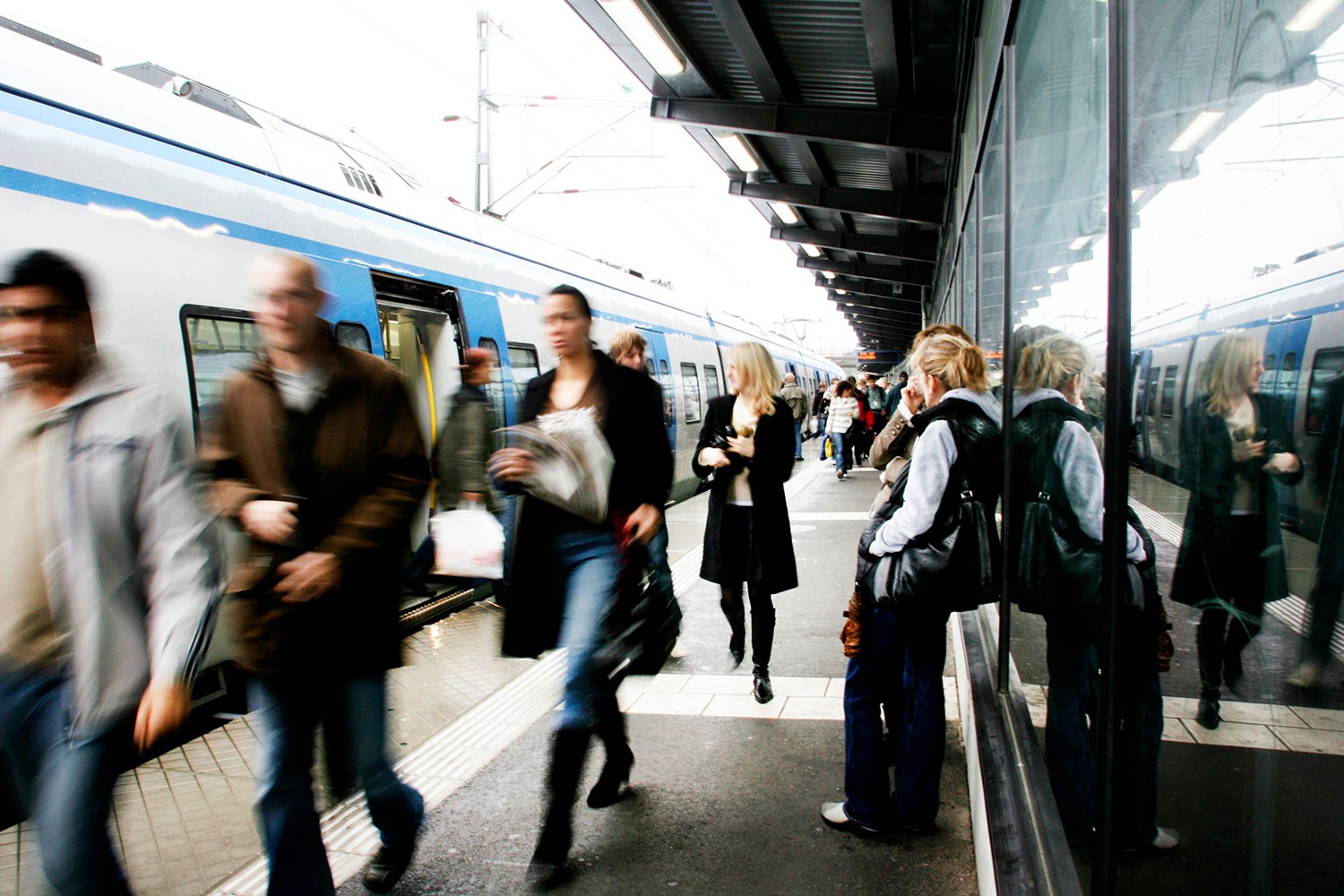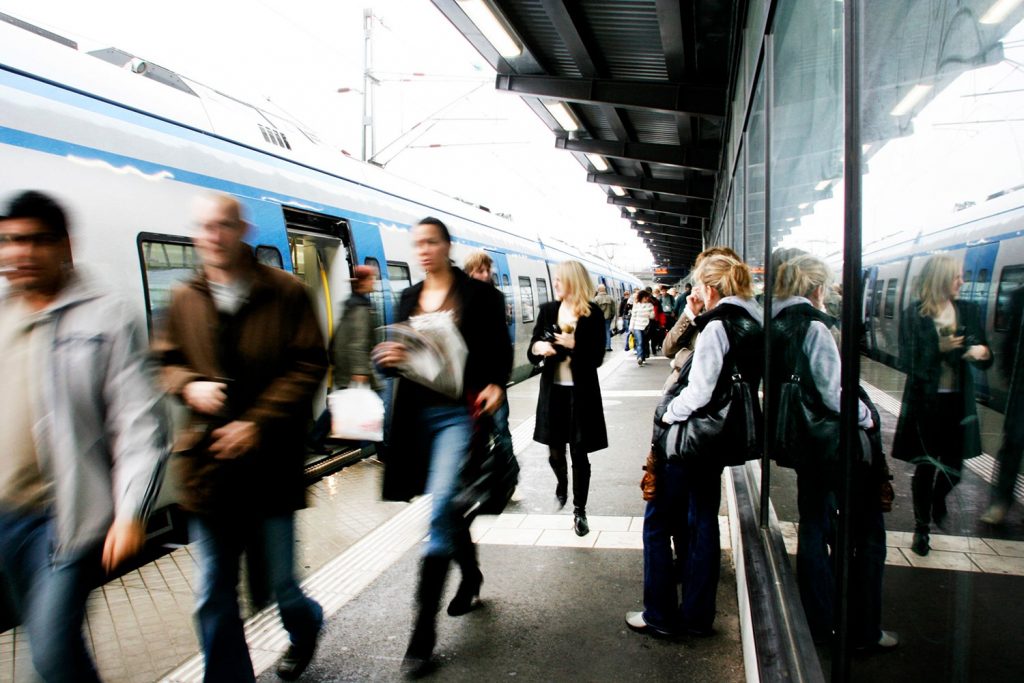 When it comes to commuting and travelling in the city, Stockholm has an extraordinary well organized transport system. Commuting is very easy in Stockholm and there are many options available to travel. The city is very well connected, offering an efficient means of transportation with a variety of options that include:  the local trains, T-Bana (the metro), trams, buses, taxis, ferries in order to get around!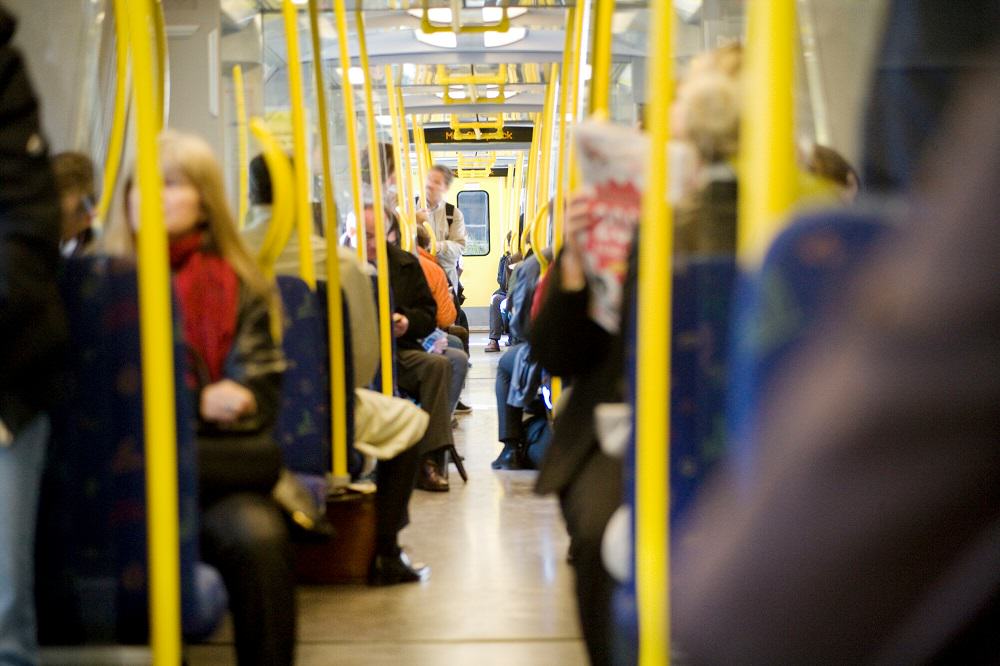 You can travel throughout Stockholm with SL (Stockholm Public Transport) using the metro (T-Bana), buses, tram, commuter and suburban rail, ferry and light rail. Tickets and travel cards are available for short and long periods. Most of the tickets are loaded on the SL Travelcard which is an electronic smart card.
You can buy tickets at SL Centers, underground platform barriers, newsagent kiosks, via SMS or via the SL app.
Let's have a look at the different options to travel in Stockholm.
T- Bana (The Metro)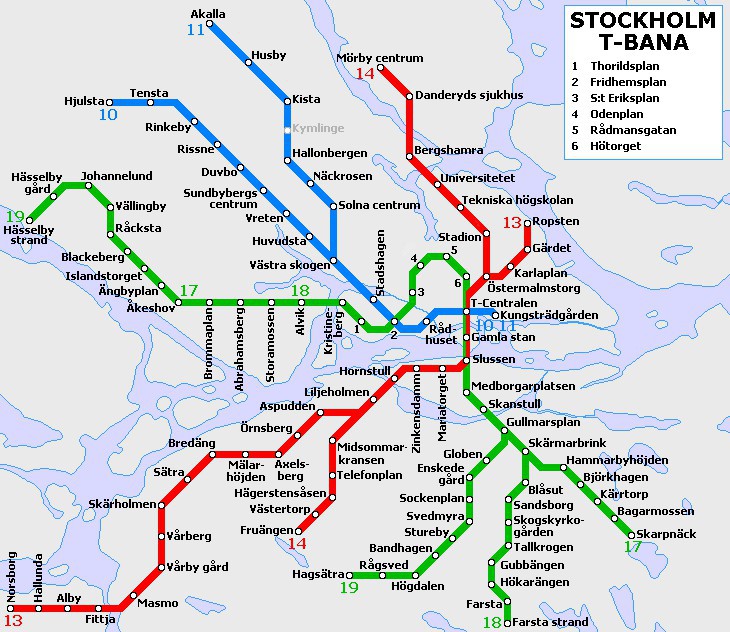 Stockholm's metro system is very fast, efficient and comfortable. I guess it's the fastest and best means of transport in the city. It's very well communicated and you can practically move all around town in the metro (T-Bana). The metro consists of 3 lines (Green, Blue and Red) and operates from 05:00 am- 01:00 am, whilst it has an extended service on Fridays and Saturdays.
Personally I think its the best way to travel around the city and its very easy to use the subway in Stockholm!
In order to go to the Globen Arena you can take the Green line to Hagsatra which stops at Globen, or  to Fasta Strand or Skarpnak and get down at Gulmarsplan. The Globen complex is just a short walk from Gulmarsplan Station.
T-Centralen is the main Metro station where all the trains meet whilst Slussen, Gamla Stan and Fridhemsplan are interchange stations.
T-Bana (Metro Map)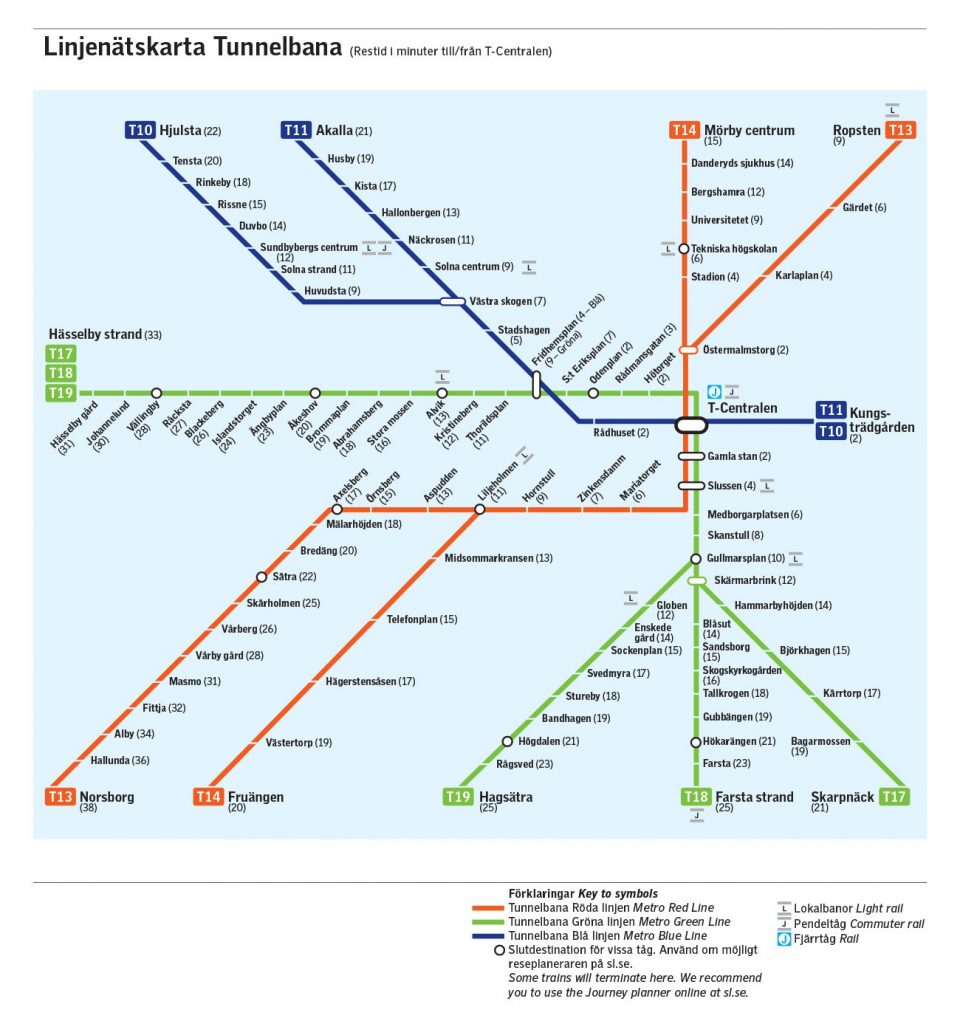 Stockholm's metro stations have gained much fame for their decor and art. Many of the stations are a feast for the eyes of art lovers; showcasing modern art, sculptures and various artistic exhibitions. Truly a living art gallery!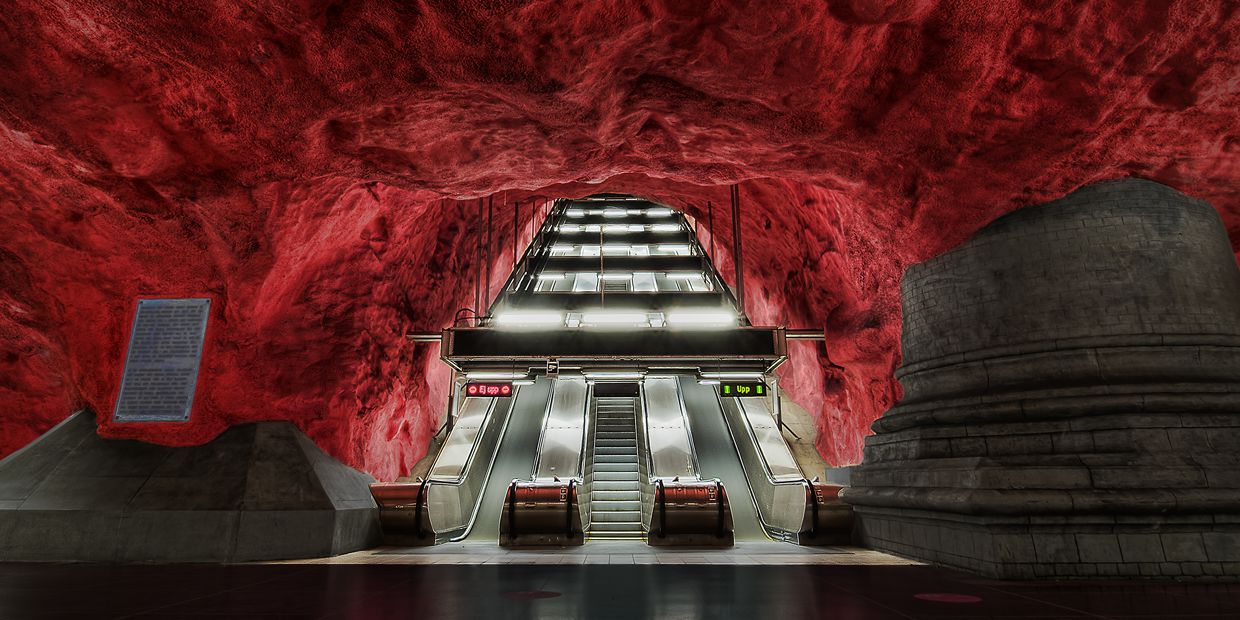 Train
Travelling by train can also be fun in Stockholm, the city's railway system practically connects the whole metropolis.
Stockholm's railway system consists of the Suburban Rail System and the Commuter Rail System. The Suburban Rail System consists of Roslagsbanan (lines 27, 28, 29 ) and Saltsjöbanan (lines 25, 26). The Commuter Rail System Pendeltåg  operates lines 35, 36, 37 and 38. 
You can use your SL Card in order to travel on the commuter and suburban trains in Stockholm.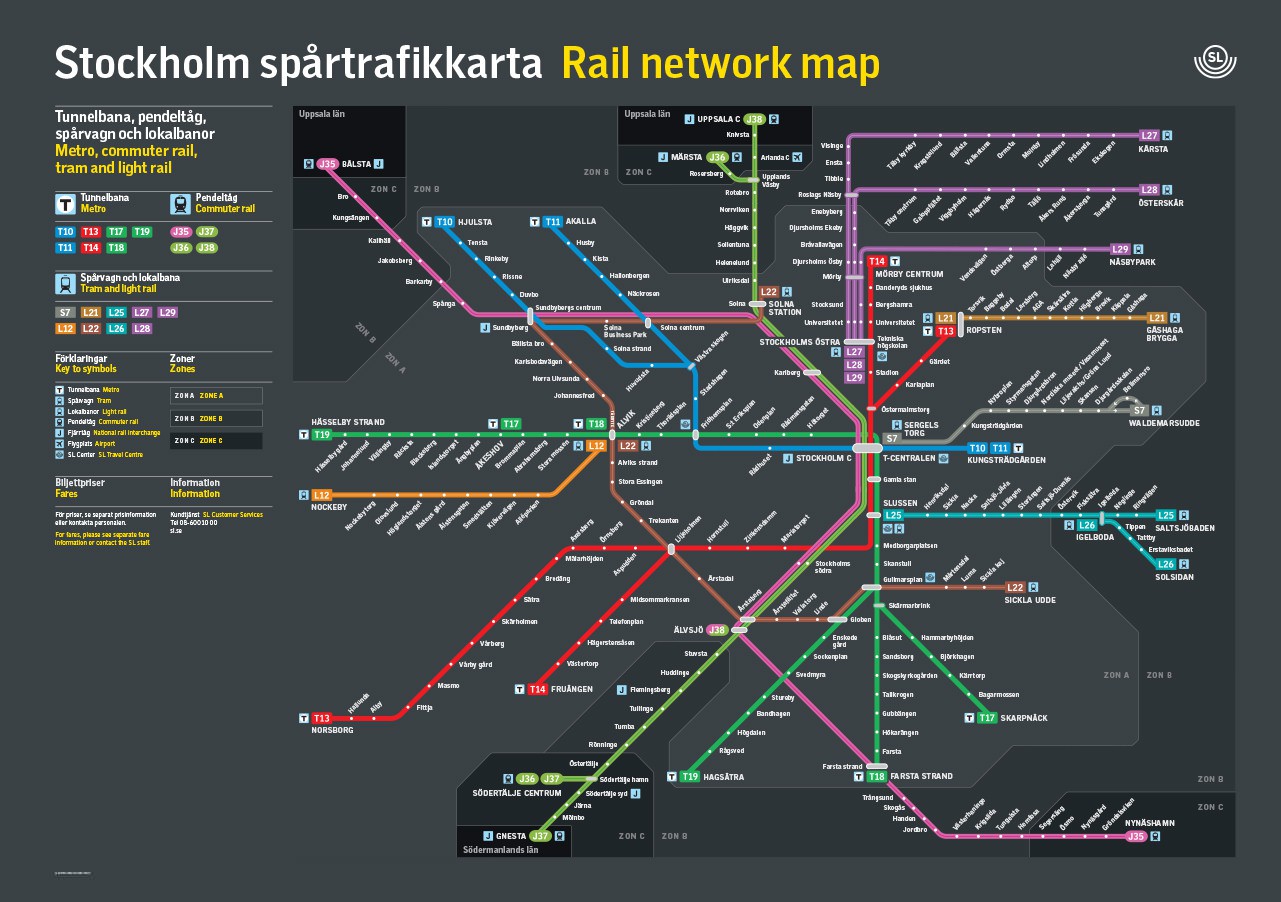 Tram/Light Rail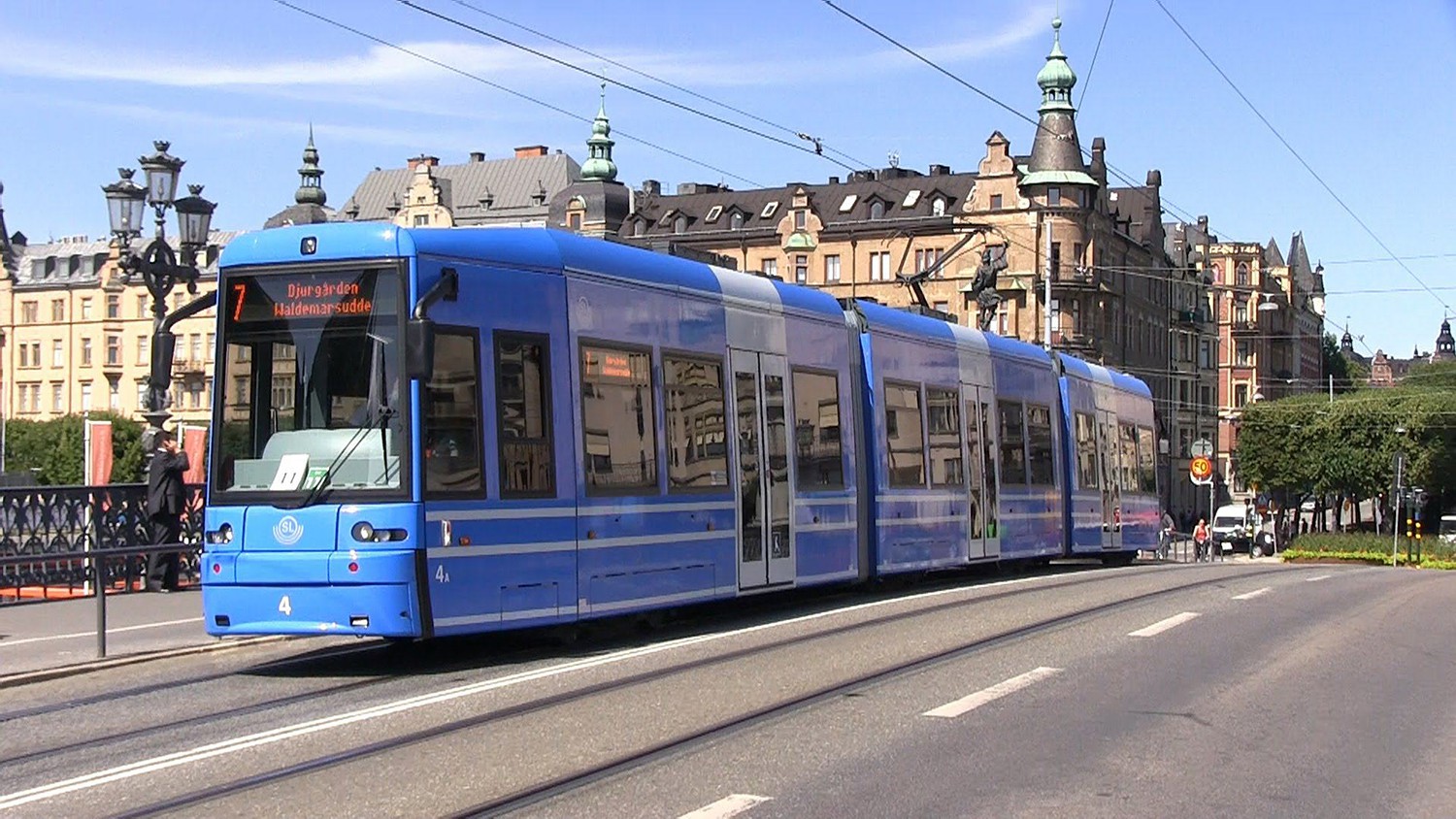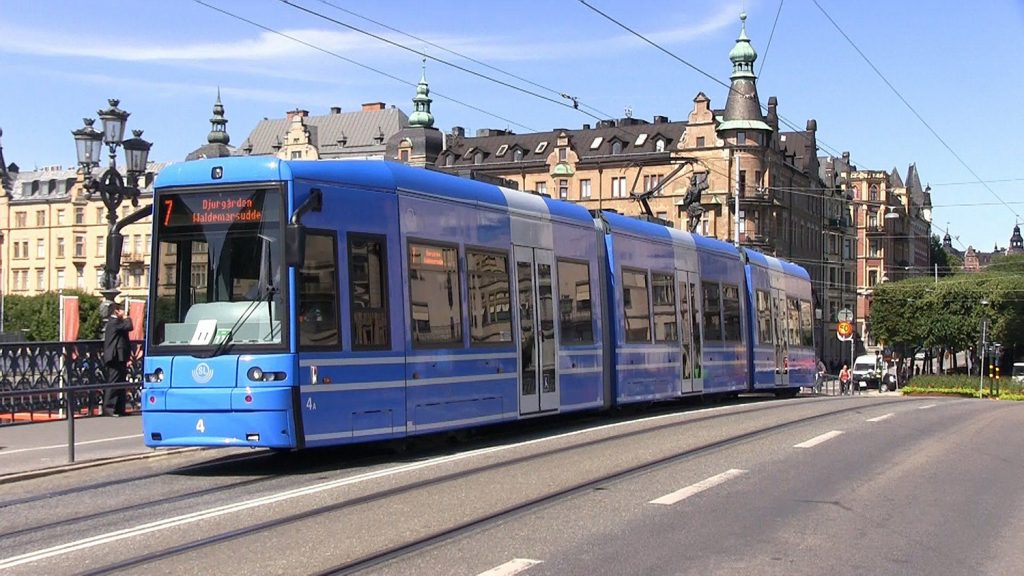 There are a total of 4 tram/light rail lines in Stockholm: Nockebybanan (12), Tvärbanan (22), Sparvag City (7) and Lidingöbanan (21).
Travelling on the tram and light rail can be also be fun in Stockholm. You can actually take tram line 7 Sparvag City from T- Centralen and visit most of Stockholm's attractions that are housed on Djurgården Island: Junibacken, Skansen Open Air Museum and Zoo, Historiska Museum, Vasa Museum, The ABBA Museum, Grona Lund, Mamma Mia the Party, Aquaria etc.
Bus
Taking a bus in Stockholm is another easy option for travelling in the city. Buses run 24 hours throughout the city and connect you to the main hot spots and places in town.
The night buses are a good option when the subway is closed late at night. It is always a good idea to check online for the best connections and nearest bustops.
Buses 1, 2, 3 and 4 go all around the city centre, so if you wanna sightsee it could be a good option as they touch most of the landmarks in Stockholm.
Remember that you cannot buy tickets on the bus in Stockholm, hence it is highly recommended you buy a SL Travel Card, purchase your ticket either online or via the app.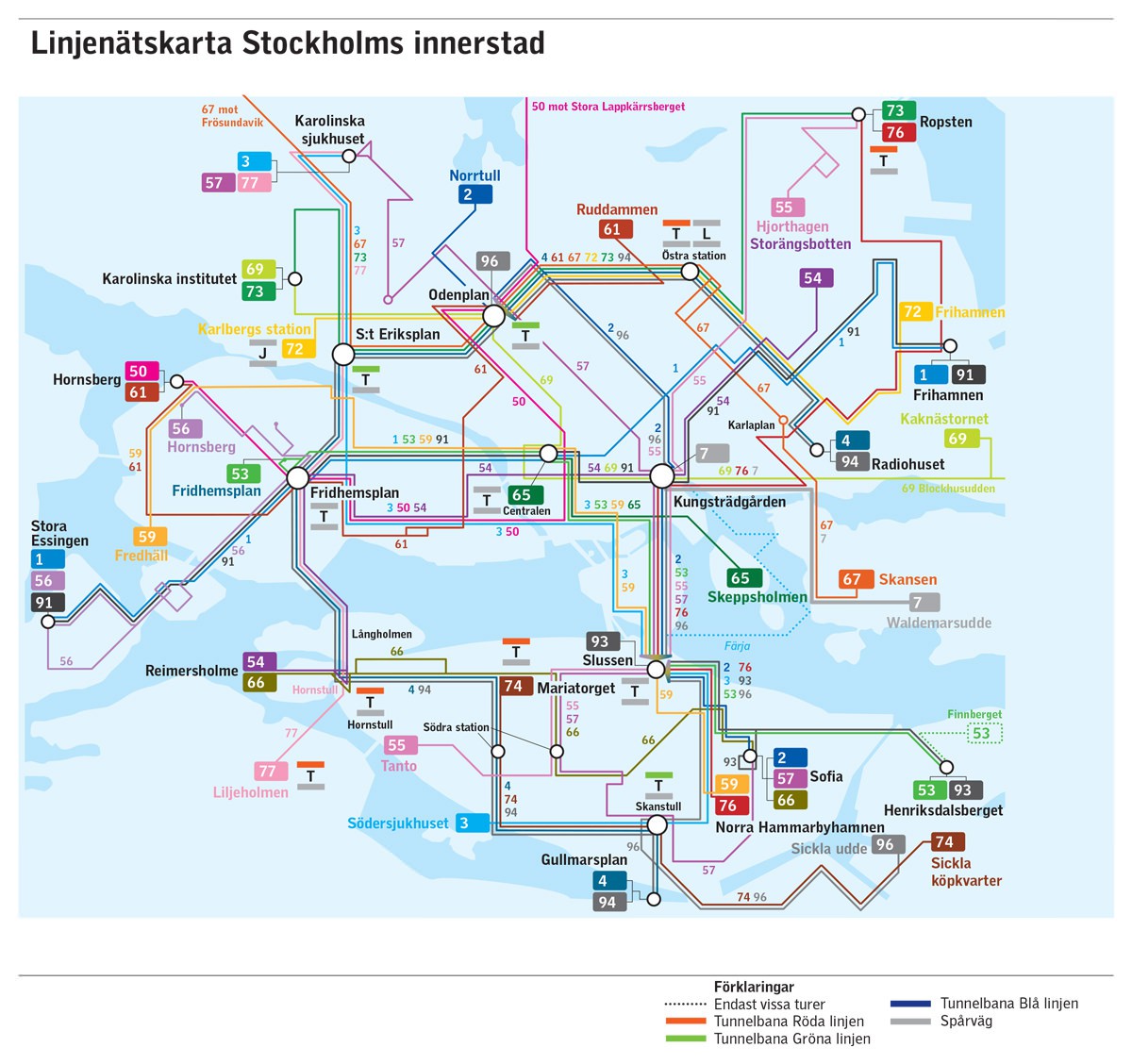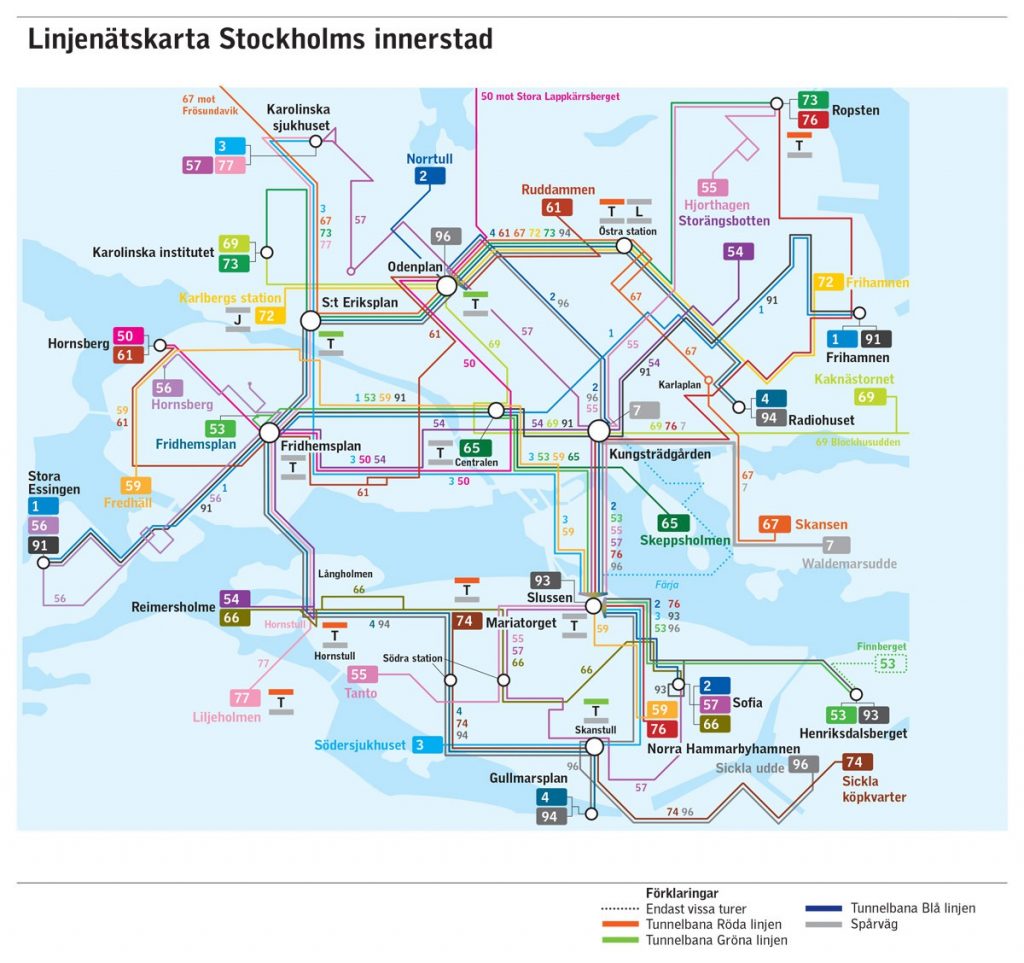 Ferry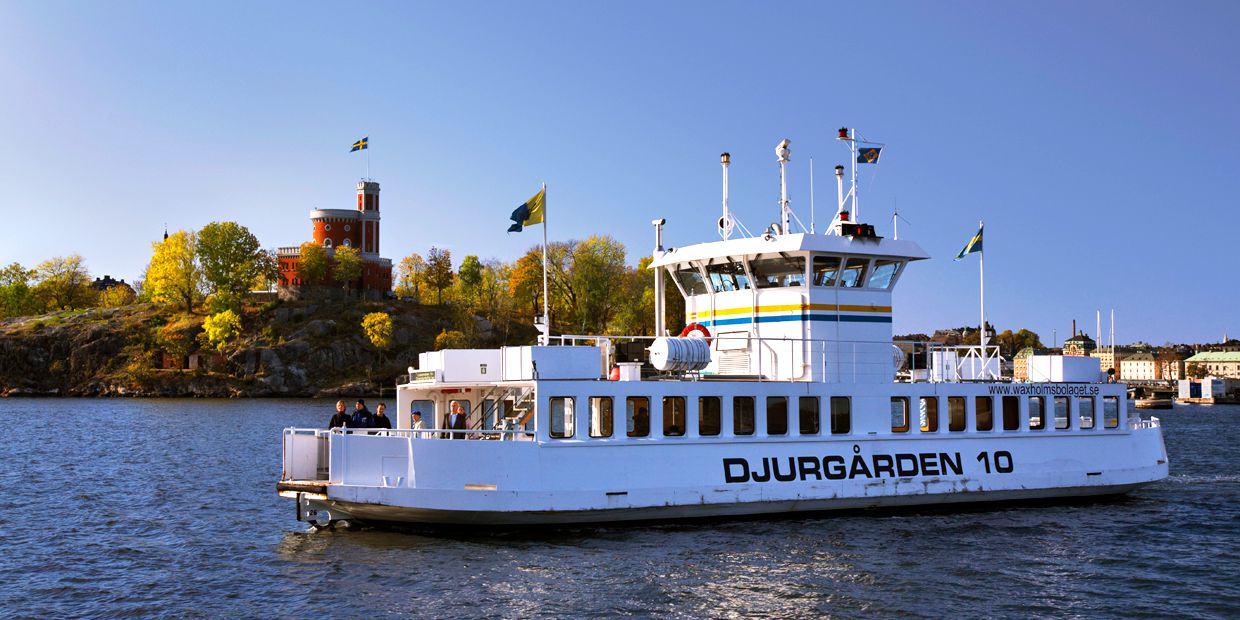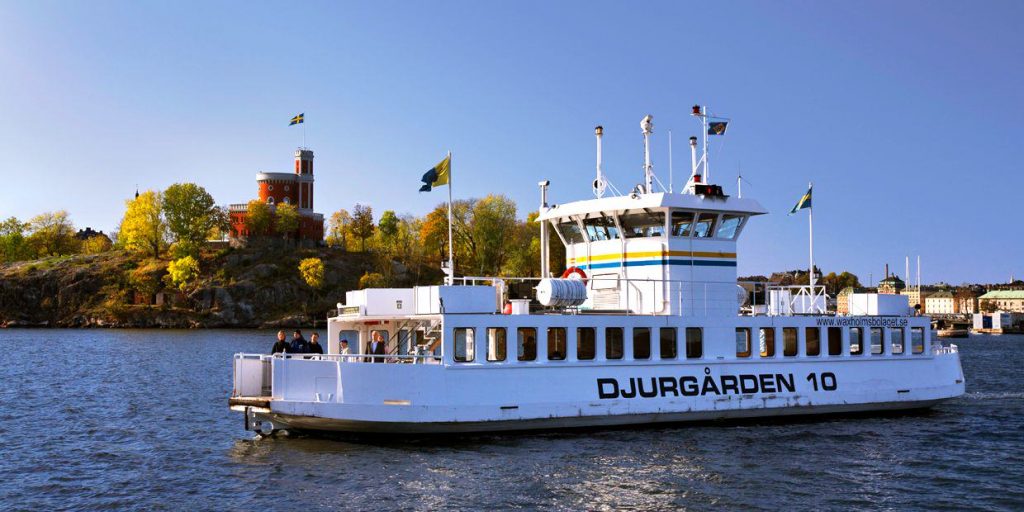 You will be in for a wonderful experience if you decide to travel by ferry in Stockholm, you will be mesmerised by the city's scenic landscapes and islands. It is the best way to explore Stockholm's archipelago.
There are many ferries leaving from Slussen and Nybroviken to Djurgården and Hammarby Sjöstad  SL Cards can be used for ferries from Slussen.
There are 3 Ferry lines operating in Stockholm: Djurgården Ferry, Nybro Ferry and M/S Emilie.
Djurgården Ferry
The Djurgården Ferry operated by Waxholsbogalget runs between Slussen, Djurgården and Skeppsholmen. Fares and schedules can be found here. You can use your SL Travelcard on this ferry.
The Slussen/Gamla Stan ferry quay is located on Gamla Stan's southern tip, just a stone throw's away from Slussen's subway station. It is ideal to take the ferry from here to Skeppsholmen island and to Djurgården island where most of Stockholm's main attractions are located.
M/S Emilie Ferry
M/S Emelie is a private company that runs ferries between Nybroplan (City Centre), Djurgården, Lumabryggran, Masthamnen and Hammarby Sjöstad. You can find the schedule here.
Nybro Ferry
The Nybro Ferry is ideal for sightseeing tours around Stockholm, island hopping and exploring Stockholm's archipelago. A boat trip to Drottningholm Palace is highly recommended when you visit Stockholm.
Taxis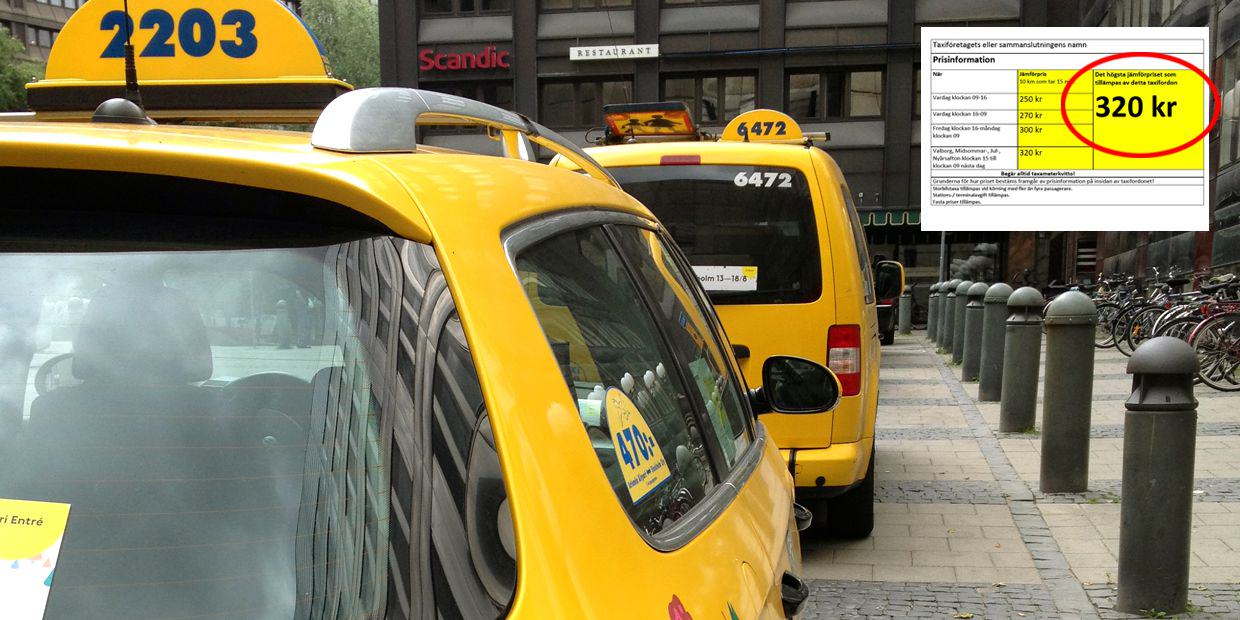 Taxis are also a good means of transport in the city. Don't forget that taxis in Stockholm are quite expensive and you might end up paying lots of pennies for your ride.
If you wanna cab it up, then I recommend you to pre-book your taxi and check the fares ahead with the respective taxi companies.
You must always check the price on the yellow and white sticker (shown in the photo above), normally placed on the back door window, before getting into a taxi. The highest unit price of most taxis is between 290 – 390 SEK. The price on the yellow label is based on a 10 km, 15-minute journey.
Take into account that taxi fares in Sweden aren't regulated, meaning that prices can vary significantly between companies. Bearing this in mind, it is highly recommended to use the services of the following well known taxi companies:  Taxi Stockholm, Taxi 020 and Taxi Kurir.
SL Card
The SL Travel Card enables you to use the T Bana (metro), trams, buses, trains and some ferries throughout the city. There are 2 types of  of cards; travel cards and zone tickets. I recommend you to buy the travel cards as they are cost efficient and easy to use on all SL Transportation systems; metro, rail, bus, tram and some ferries. The card will enable you to travel throughout the county of Stockholm during your stay. Visitor cards are available for 24hrs, 72hrs and 7 days.
24 hours card: 115  SEK
72 hours card: 230 SEK
7 days card: 300 SEK
The 7 day card requires a SL Access smart card and will cost you an extra 20 SEK.
If you can pre-purchase the card online you will save your pennies. Don't forget that you can also purchase the pre-paid cards at SL Centers, newspaper kiosks and at underground platform barriers.
Come to Stockholm and enjoy the Eurovision Song Contest experience!
You can check our article on How to get from the airport to the city for more information on how to travel from Stockholm's airports to the city centre.
Don't forget to read our series of Discover Stockholm articles leading up to the forthcoming Eurovision Song Contest including The first impression of Stockhom- the host city!
For more information on Stockholm you can visit visitstockholm.com
You can follow our forthcoming series of Discover Stockholm articles with photographs and videos on ESCToday.com and on our official Esctoday Instagram and ESCToday Facebook pages.
ESCToday is growing and always looks for new members to join our team! Feel free to drop us a line if you're interested! Use the
Contact Us page
or send us an email at
[email protected]
!