Georgia is all set to determine its Eurovision act and entry for Tel Aviv. This year the Georgian national broadcaster has opted to select its Eurovision hopeful via Georgian Idol. The new edition of the Georgian version of the internationally acclaimed talent show is set to kick off tonight in Tblisi, with its very first show.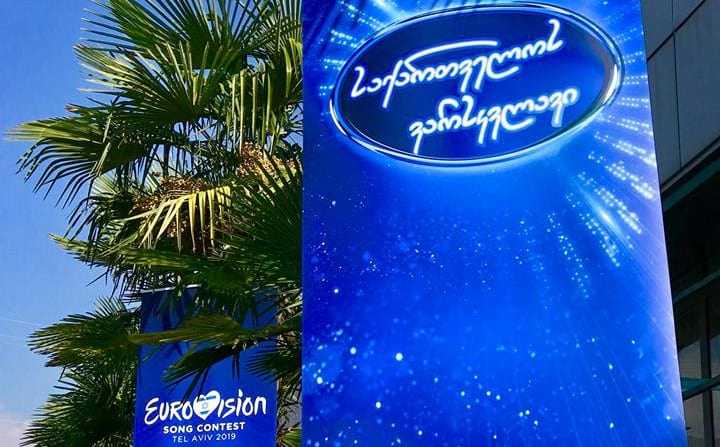 GPB's Channel One is all set to offer an impressive show to the Georgian public every Saturday at 22:00 local time for several weeks.
The viewers will see a casting process of contenders. The 2019 Georgian Eurovision hopeful will be determined through the megaproject via a mixed public/jury deliberation.
A four member jury will be responsible to determine the Georgian represetative along with the Georgian audience:
Tinatin Berdzenishvili (GPB Director of Medi and Communications Dept.)
Zaza Shengelia (President of Bravo Record Studio)
Stephane Mghebrishvili ( musician and singer)
Natia Todua (The Voice Germany winner)
Ms. Tinatin Berzenishvili (GPB Director of Media and Communications Dept.):
We have been looking for the mechanism to choose a contender to represent Georgia at theEurovision Song Contest for a long time. There were many mechanisms and options including an internal selection by GPB. However, we believe that the involvement of the public in the selection of the Georgian representative will be the best way to select our Eurovision act.

How to watch?
You can watch the first show of Georgian Idol 2019 at 19:00 CET (22:00 local time) via the following channels:
Georgia in Eurovision
Georgia debuted at the Eurovision Song Contest in 2007 with Sopho Khalvashi's Visionary dream and is yet to win the competition. The country achieved its best results in the contest in Oslo (2010) and Dusseldorf (2011) when it placed 9th in the Grand Final.
Georgia has competed 11 times in Europe's favorite television show, the country has partaken in the event every year since their debut in 2007 with the exception of 2009 when the nation opted to stay out of the competition.
In 2018 the Georgians opted for an internal selection and selected the Ethno Jazz Band Iriao to fly the Georgian flag at the Eurovision Song Contest in Lisbon with their entry For you. Despite a great performance the country failed to qualify to the Grand Final for the second consecutive year.