Three Swedish designers have been commissioned to dress Petra Mede for the Eurovision Song Contest 2016. They have promised sparkling crystals, glitter and jumpsuits!
Petra Mede will present the Eurovision Song Contest alongside Måns Zelmerlöw, last year's winner. Petra previously hosted the contest in 2013, and when she did so, she exclusively wore dresses by famous French designer, Jean-Paul Gaultier. This time round, she will showcase three Swedish designers: Lars Wallin, Ida Lanto and Valerie Aflalo.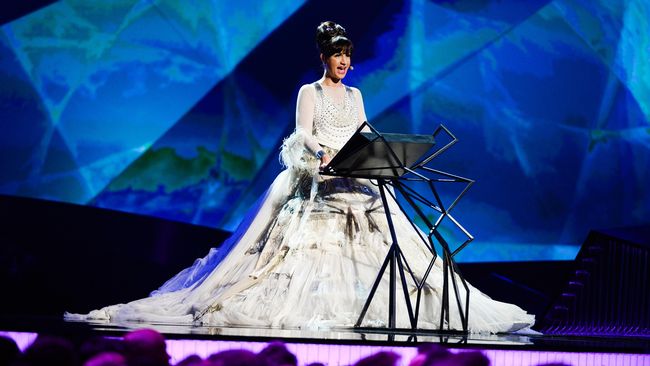 It's great that we have to opportunity to raise the profile of three amazing designers this year. All are very skilled and dedicated to what they do. Their clothes just sparkle – just as they should in Eurovision!, says Petra.
The hostess has an association with the star designer Lars Wallin going back many years. She has worn his creations when she hosted Melodifestivalen, Sweden's national selection and the Guldbagge awards, Sweden's film industry award show. This year, she will wear three of his dresses during her time presenting the grand final of the contest to the rest of Europe.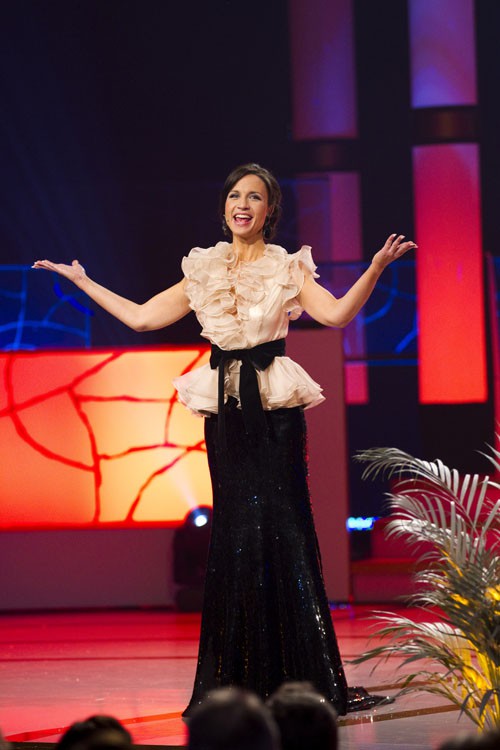 I absolutely love Lars Wallin. He is world class when it comes to making really fine gowns and does not hold back. It is made to measure for my body and the crystals sparkle so much that it looks like paparazzi camera flashes!, she laughs. He uses the right colours for me, so the dress suits me. His designs are so far away from the dull everyday norm.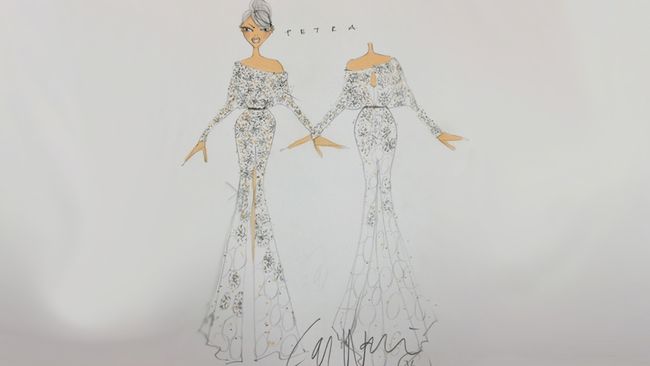 In the first semifinal, she will wear a dress by designer Ida Lanto, known for her luxurious gowns.
Her style is a mixture of classic and modern, very glittery. It is also appropriate for a mature woman like myself; it is stylish but at the same time, it covers me up, says Petra, who has worn Ida Lantos' dresses before. In the second semi-final, she will showcase the new designer, Valerie Aflalo.
I'm so excited to see the results when this is finished! It will be a modern jumpsuit with exciting paraphernalia that is somewhat reminiscent of what Frida wore when ABBA won in 1974. She winks.
Sven Stojanovic, show producer for the Eurovision Song Contest 2016, is happy with the mix of designers: both established and a new rising star.
We have very talented designers in Sweden, so why go after others when we have talent so close to us? It's a great opportunity to exhibit them, he says.
Petra Mede will host both semi-finals and the Grand Final of the Eurovision Song Contest 2016, together with Måns Zelmerlöw. The shows will take place on the 10, 12 and 14 May 2016.