Sergey Lazarev, the 2019 Russian Eurovision hopeful, travelled to Israel to film his Eurovision postcard, he visited both Jerusalem and Tel Aviv.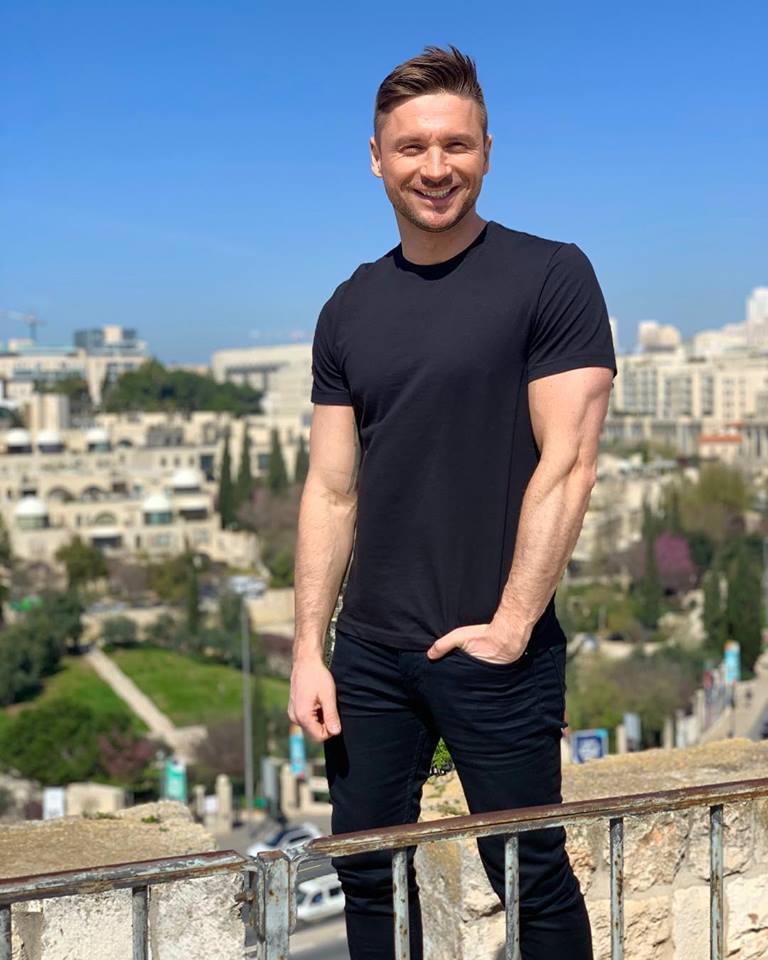 Sergey Lazarev shot his Eurovision postcard in the Holy City aka Jerusalem.
This year's Eurovision postcard concept and theme is Dancing Israel. We will see the 41 competing acts dancing with a troupe of dancers in different locations throughout Israel. The postcards will showcase the sights and sounds of the 2019 Eurovision host country.
Many of this year's Eurovision acts have already visited Israel in order to film their respective Eurovision postcards: Miki (Spain), Bilal Hassani (France), Luca Haenni (Switzerland), Roko (Croatia), Elliot (Belgium), Joci Papai (Hungary), Oto Nemsadze (Georgia), Michela Pace (Malta), Serhat (San Marino), Lake Malawi (Czech Republic),  etc.
Interview with KAN 11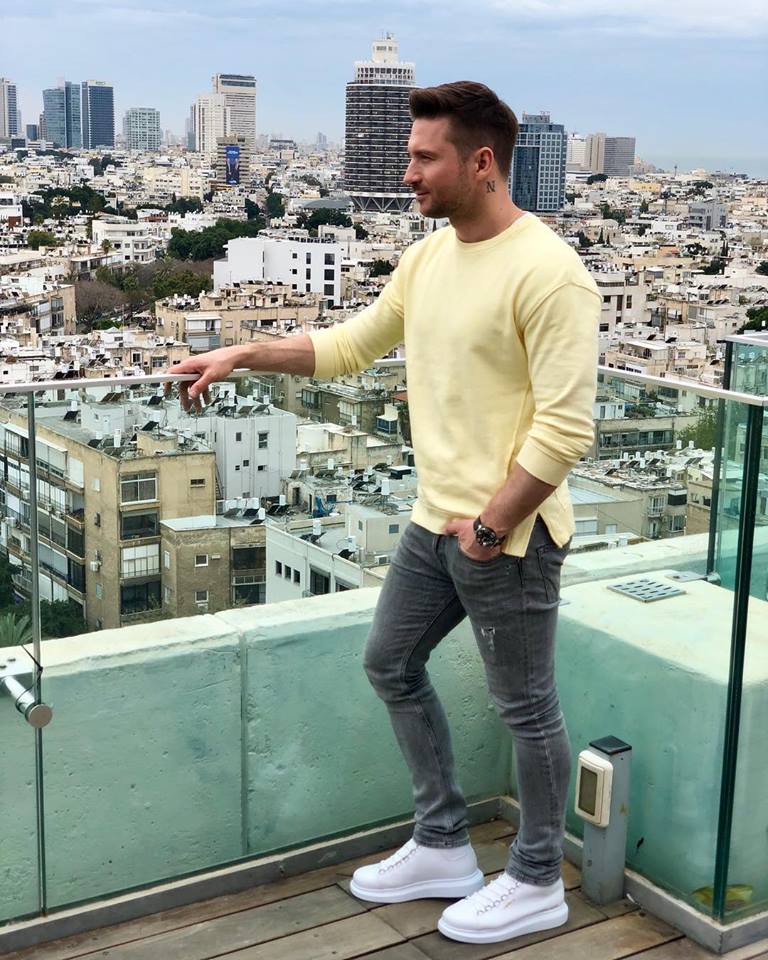 Sergey met the local Israeli media during his visit to Tel Aviv and spoke about his Eurovision entry Scream and the concept behind his song and music video.
KAN's celebrated journalist Shani Nachshony got a chance to meet Sergey for an interview during his visit to the Eurovision host city.
During the interview Sergey tells Shani tells that the music video of Scream showcases the fears we sometimes have in our mind, fears from our childhood. He goes on to explain that at the end of the video he battles against the fears and wins, and that finally all our fears become our screams.
When asked about the difference between his 2016 Eurovision entry and this year's entry, Sergey says he decided to bring  totally different type of song as he didn't want to copy himself. He says that his biggest rival is in fact himself!
He says he's calm and focused on his song and performance despite being one of the hot favorite's to bag the grand prix according to the betting odds.
Regarding his postcard which was filmed in Jerusalem, Sergey remained tight lipped and didn't reveal anything, he just said that it involved a lot of jumping.
After his trip to Israel flew to Athens, Greece in order to perform at Madwalk 2019 which is set to be recorded today in the Greek capital.
Lazarev in Eurovision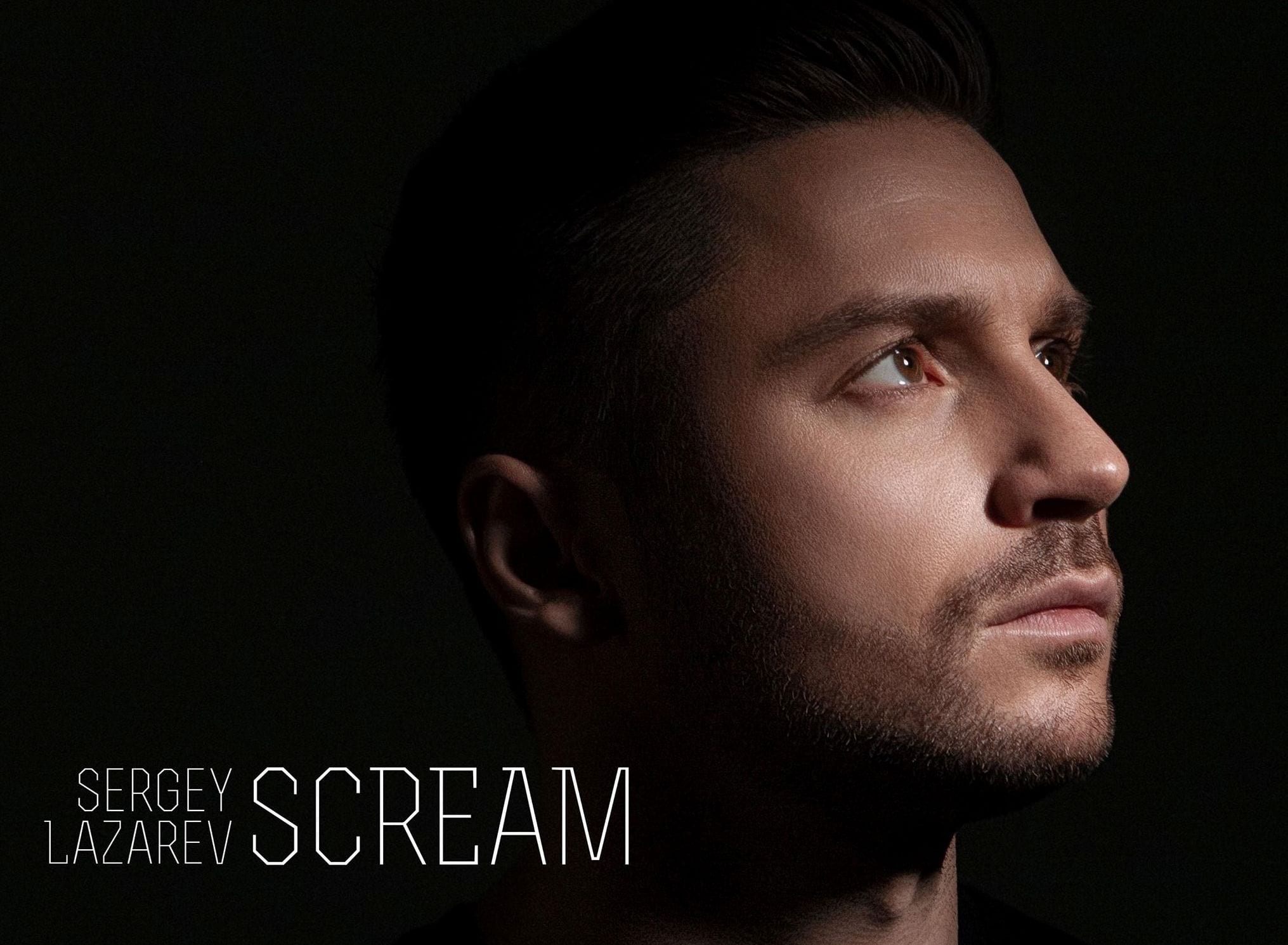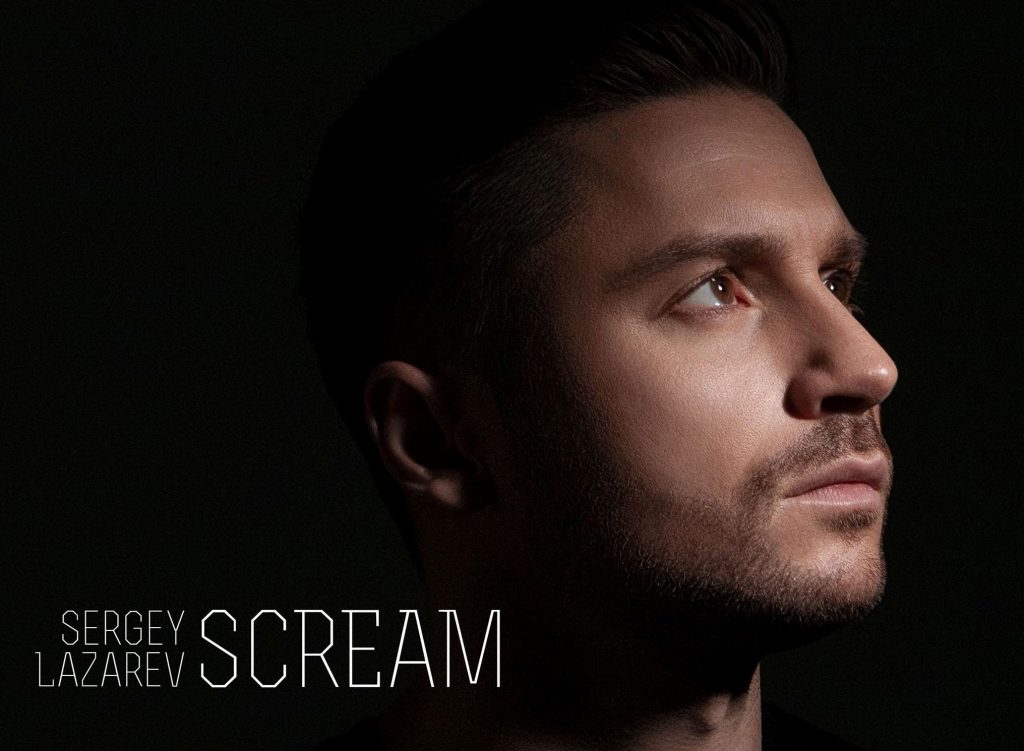 Sergey Lazarev tried to participate at the 2008 Eurovision Song Contest when he competed in the Russian national final with his entry Flyer, but lost out to Dima Bilan who went on to represent Russia in Belgrade and gave Russia its 1st Eurovision victory.
In 2016 he was selected via an internal selection in order to fly the Russian flag at the 2016 Eurovision Song Contest. He won the public televoting and placed 3rd after the combined jury/televoting deliberation.
In 2019 Lazarev returns to Eurovision with the epic ballad Scream composed by Dimitris Kontopoulos and Phillip Kirkorov. His Eurovision staging will be directed by Fokas Evangelinos.
About Sergey Lazarev
Today Lazarev is amongst the most popular and established Russian artists in his homeland. He has released many albums and has a great repertoire and career behind him. Sergey has gained much name, fame and recognition both in Russia and its neighbouring countries thanks to his epic concert and songs.
Sergey Lazarev was born in 1983 and is a celebrated Russian singer, actor and TV presenter. At the age of  17, Sergey formed the group Smash!! along his friend Vlad Topalov. At the end of 2004 Smash!! split up at the peak of their success, hereafter Sergey Lazarev pursued a solo career.
His first solo album Don't Be Fake became a bestseller. In 2010 Sergey signed a record contract with Sony Music Entertainment. Sergey won the most prestigious music and theater awards in Russia.
In 2015 Sergey Lazarev won all possible Russian music awards, including the First Russian National Music Award as the Best Singer of the Year. The tickets for his 2016 tour The Best in more than 55 cities in Russia were sold out almost immediately after announcement.
Sergey is also the Russian voice of cartoon and movie characters, such as Prince Arthur from Shrek The Third, Humphrey, the wolf from Alpha and Omega, and Troy Bolton (originally Zac Efron) from Disney's High School Musical.
Russia in Eurovision
Russia debuted at the Eurovision Song Contest in 1994 with Youdiph and has won the event once in 2008 when Dima Bilan walked away with the coveted Eurovision trophy.
The country successfully hosted the 2009 Eurovision Song Contest in Moscow. Russia has sent some of its most acclaimed and celebrated artists to the competition: Dima Bilan, Sergey Lazerev, t.A.T.u, Alsou, Polina Gagarina, Alla Pugacheva, Philip Kirkorov, Serebro etc.
Russia has competed 21 times in the contest and has enjoyed great success in the musical festival with 9 top 10 placings including a victory in 2008.
Russia will perform in the second half of the Second Semi-final of the 2019 Eurovision  Song Contest on 16 May in Tel Aviv.