Let's Discover Kyiv with the dashing 2017 Eurovision hosts: Timur Miroshnychenko, Oleksandr Skichko and Volodymyr Ostapchuk! ESCToday launched the DISCOVER KYIV series of articles earlier this month in order to bring our readers closer to the 2017 Eurovision host city.
The young and multi talented 2017 Eurovision hosts: Timur, Oleksandr and Volodymyr invite you all to join them and read the DISCOVER KYIV series articles showcasing the 2017 Eurovision host city on ESCToday!
The lads met up with ESCToday's Head of Communications and International Relations Sergio Jiandani during his research trip to Kyiv and recorded a special message for all our readers!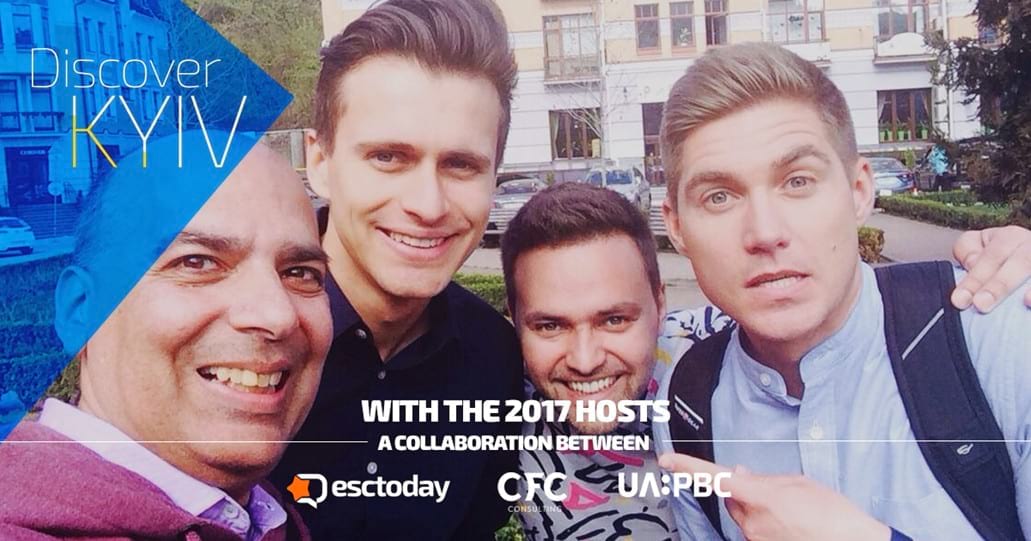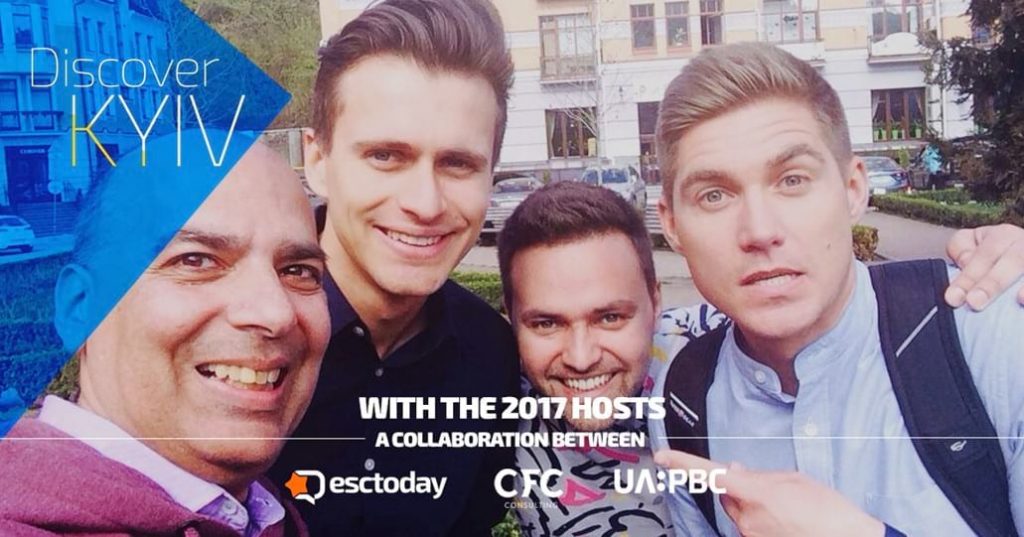 So what are you waiting for? Come and join us on our journey to discover the sights and sounds of the 2017 Eurovision host city Kyiv! We invite you to find out more about this stunning metropolis! Ukraine is all set to welcome the Eurovision bandwagon along with 42 delegations, participating artists, journalists, fans and visitors! The countdown begins…….
Check out ESCToday's DISCOVER KYIV articles here:

ESCToday in collaboration with CFC Consulting and UA: PBC will be bringing you a series of articles leading up to the 2017 Eurovision Song Contest in order to showcase and introduce the 2017 Eurovision host city Kyiv to our readers.
You can follow our forthcoming series of Discover Kyiv articles with photographs and videos on ESCToday.com and on our official Esctoday Instagram and ESCToday Facebook pages