What to see and do in Kyiv while you're in town for Eurovision? Boy there are many magnificent sights to visit! Check out our Top 10 Must See Attractions in Kyiv. Today we will look at of the most stunning places in the city namely the St. Sophia Cathedral and complex.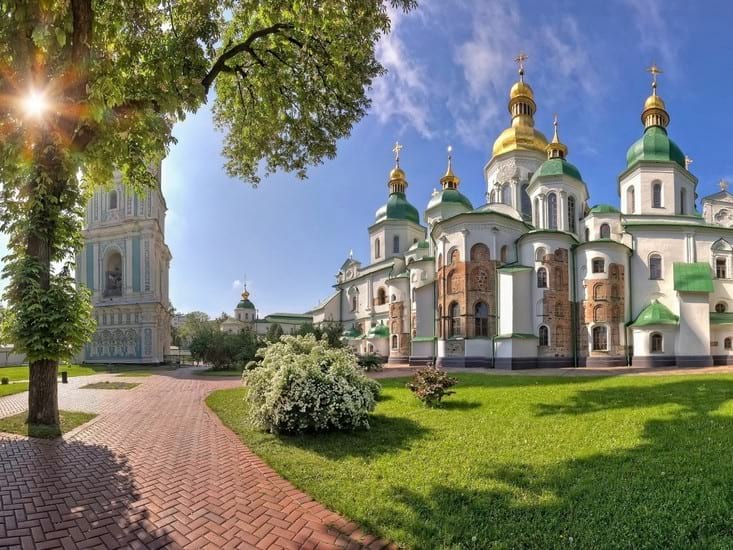 St. Sophia's Cathedral and Complex was the first place I visited in Kyiv during my research trip.  The cathedral stands out in all its regal magnificence with its sparkling golden domes along with its exquisite Bell Tower.
St. Sophia's Cathedral (Holy Wisdom) is one of the most famous landmarks in Kyiv, and is one of the two Kievan sites listed as a UNESCO World Heritage Site. The magnificent cathedral dates back to the Kievan Rus era, thus being among the few dwellings that has survived throughout the ages.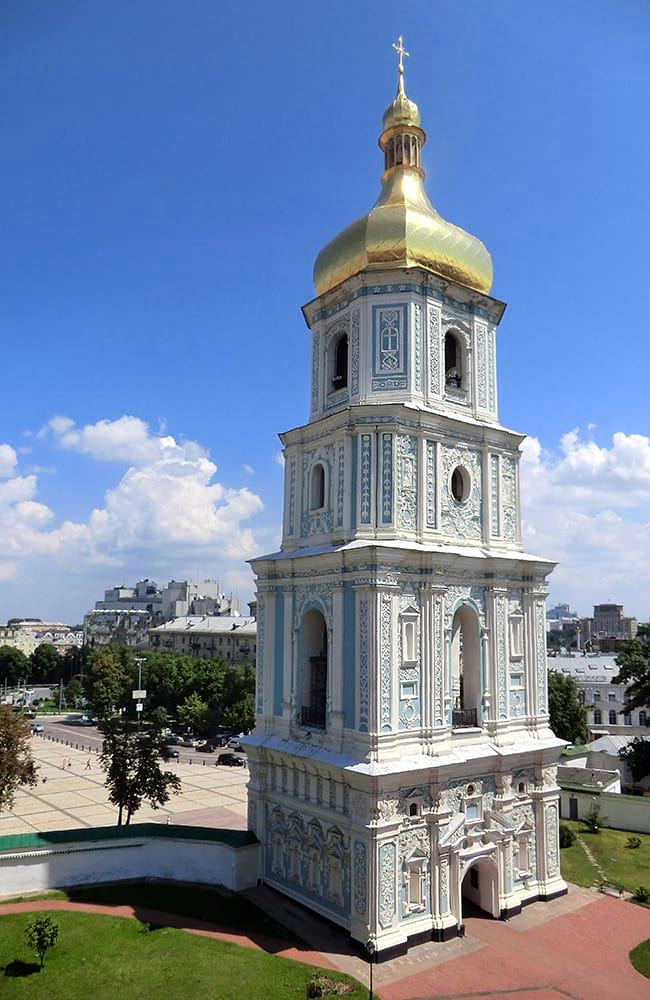 A visit to St. Sophia's Cathedral and Complex is a must when you visit Kyiv. You should also check out the Metropolitan's House, Refectory, Bakery and the Bell Tower which are also located in the complex. You can actually climb up the Bell Tower and see an amazing view f the city from here.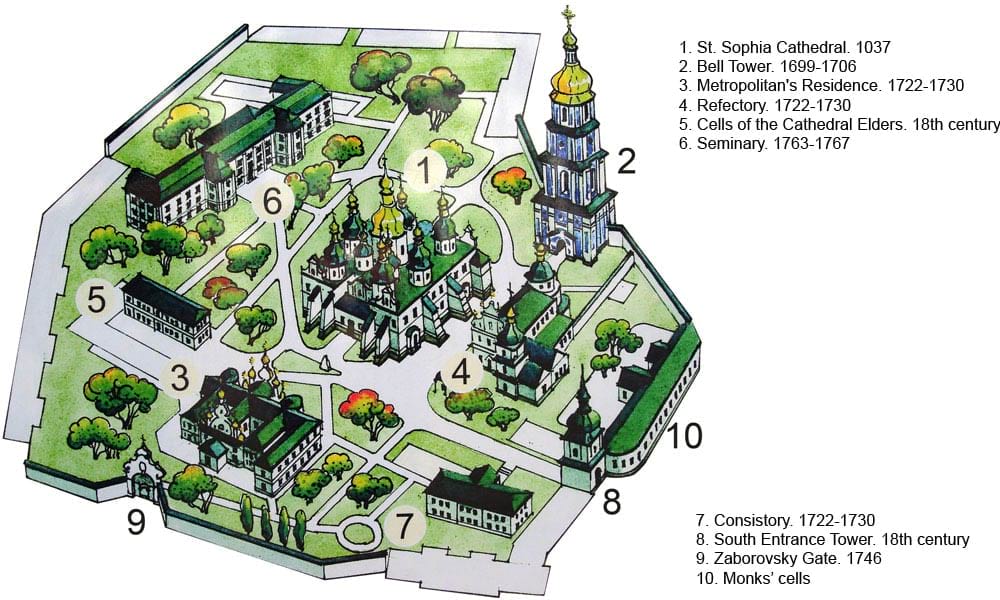 Make sure you allow yourself between 2-3 hours to visit the complex. The St. Sophia Cathedral dates back from the 11th century and retains many features and characteristics from yesteryear. You will be mesmerised by the myriad of exquisite frescoes and mosaics inside this stunning archiectural marvel
Today St. Sophia's Cathedral is an extraordinary museum showcasing Kievan Rus art, history and heritage along with its unique 11th century architecture which you can admire in the interior and Baroque decor and architecture from the exterior.
The extraordinary cathedral is surrounded a number of monastic buildings depicting Baroque style architecture and art.
I would highly recommend to take a guided tour in order to learn more about the cathedral and its rich historical background and heritage.
Address: Kyiv, 24 Volodymyrska Street
Opening Hours: 10:00 am- 18:00 pm
Entrance Fee:  5 UAH
Museums Fee: 70 UAH
ESCToday in collaboration with CFC Consulting and UA: PBC will be bringing you a series of articles leading up to the 2017 Eurovision Song Contest in order to showcase and introduce the 2017 Eurovision host city Kyiv to our readers.
You can follow our forthcoming series of Discover Kyiv articles with photographs and videos on ESCToday.com and on our official Esctoday Instagram and ESCToday Facebook pages
ESCToday is growing and always looks for new members to join our team! Feel free to drop us a line if you're interested! Use the
Contact Us page
or send us an email at
[email protected]
!