Today we will visit one of the most picturesque parts of the stunning Ukrainian capital. Yes we are talking about Podil and St. Andrew's Descent. You will find some of the most quaint cafes and restaurants in town here, apart from that St. Andrew's Descent is a paradise for art lovers! We will have a look at two of the TOP 10 MUST SEE Attractions in Kyiv, come and join us on our tour!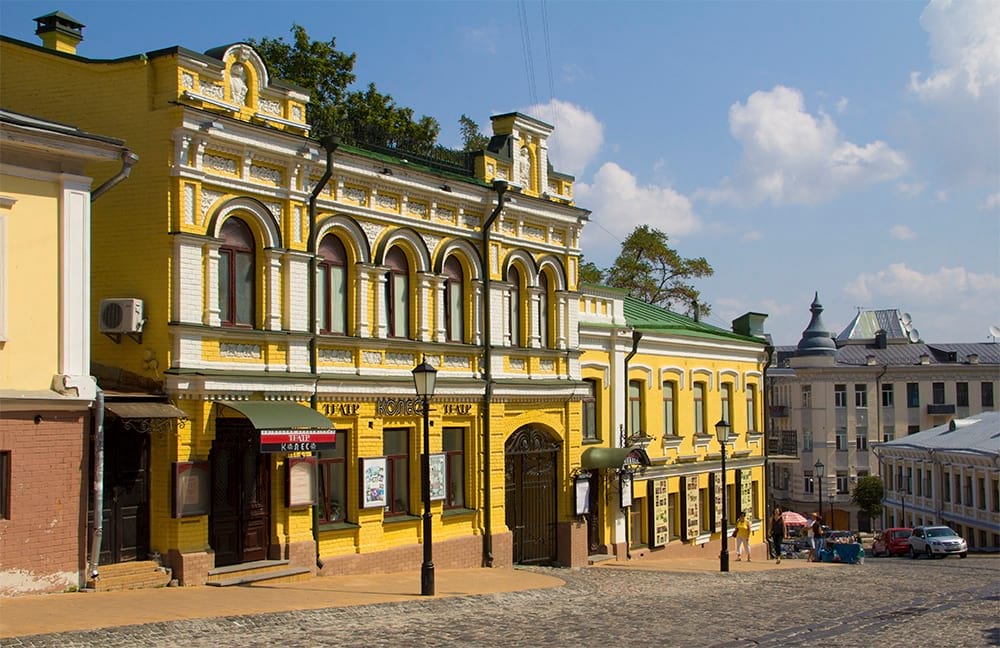 St. Andrew's Descent is one of the most beautiful parts of Kyiv, known to many as the Montmartre of the majestic Ukrainian capital. I had the chance to visit this quaint neighbourhood twice during the my research trip. You will find some great restaurants and cafes in this part of the city.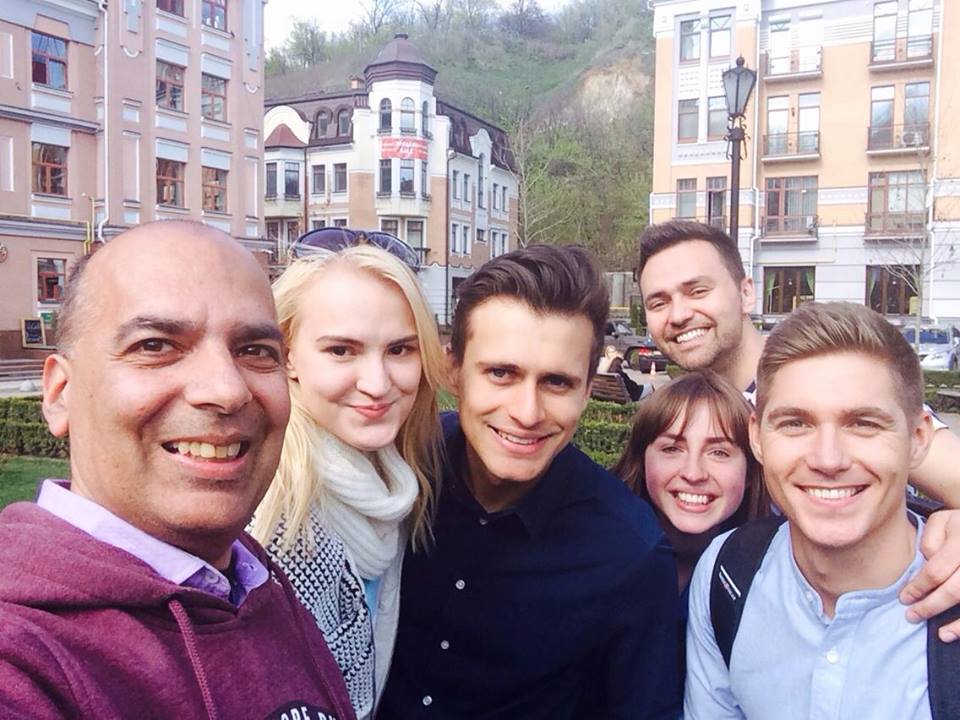 It is also the ideal place for art lovers and souvenir shopping as there are many stalls spread throughout the street selling authentic Ukrainian handicrafts and souvenirs. Art lovers will be able to purchase paintings and admire the stunning mixure of architecture in this part of Kyiv, with a myriad of colourful houses.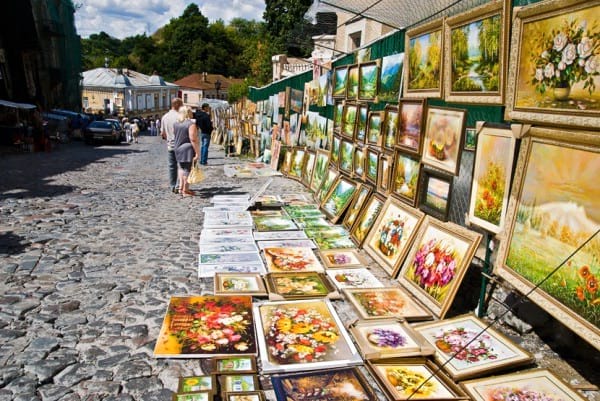 St. Andrew's Descent connects the city's upper town with the historical commercial district and dates back to the 18th century. It is one of the most famous attractions in the city along with its unique St. Andrew's Cathedral.
Celebrated Kyiv born Russian author Mikhail Bulgakov is known to have resided here during the first part of the 20th century.
You can find many museums here like The One Street Museum, Mikhail Bulgavo's Museum, Castle of Richa the Lionhearted etc.
St. Andrews's Church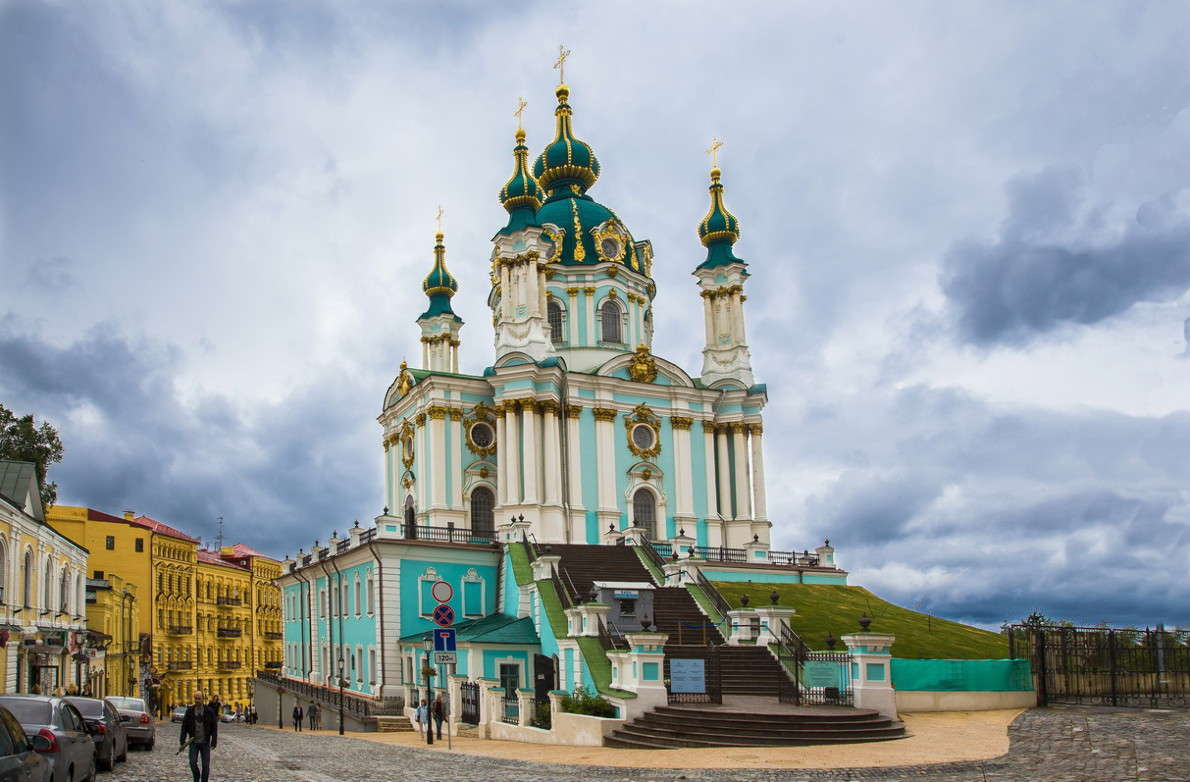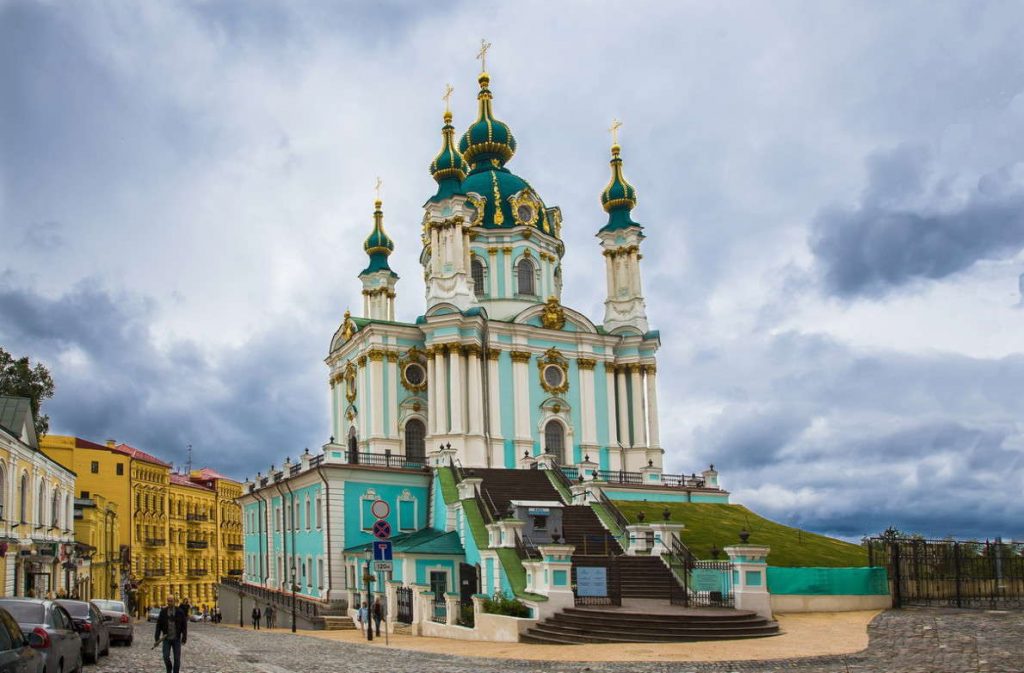 St. Andrew's Church is located at St. Andrew's Descent and is namely among the most attractive architectural marvels the city has to offer.  The Baroque style church was commmissioned by Empress Elizabeth I during the Russian Imperial era, whilst  construction of this beautiful church was managed by Ivan Michurin and designed by Bartolomeo Rastrelli.  The construction of this beautiful piece of architecture was completed in 1753.
The church overlooks the beautiful Podil district and stands out over the hill. This part of the city is ideal for great panoramic views and photos.
Don't forget to wear comfy shoes as there is a lot of walking to do!
ESCToday in collaboration with CFC Consulting and UA: PBC will be bringing you a series of articles leading up to the 2017 Eurovision Song Contest in order to showcase and introduce the 2017 Eurovision host city Kyiv to our readers
You can follow our forthcoming series of Discover Kyiv articles with photographs and videos on ESCToday.com and on our official Esctoday Instagram and ESCToday Facebook pages