Today we will have a look at the facts and feats of Kyiv, the magnificent Ukrainian capital. Let's get to know the 2017 Eurovision host city a little bit better.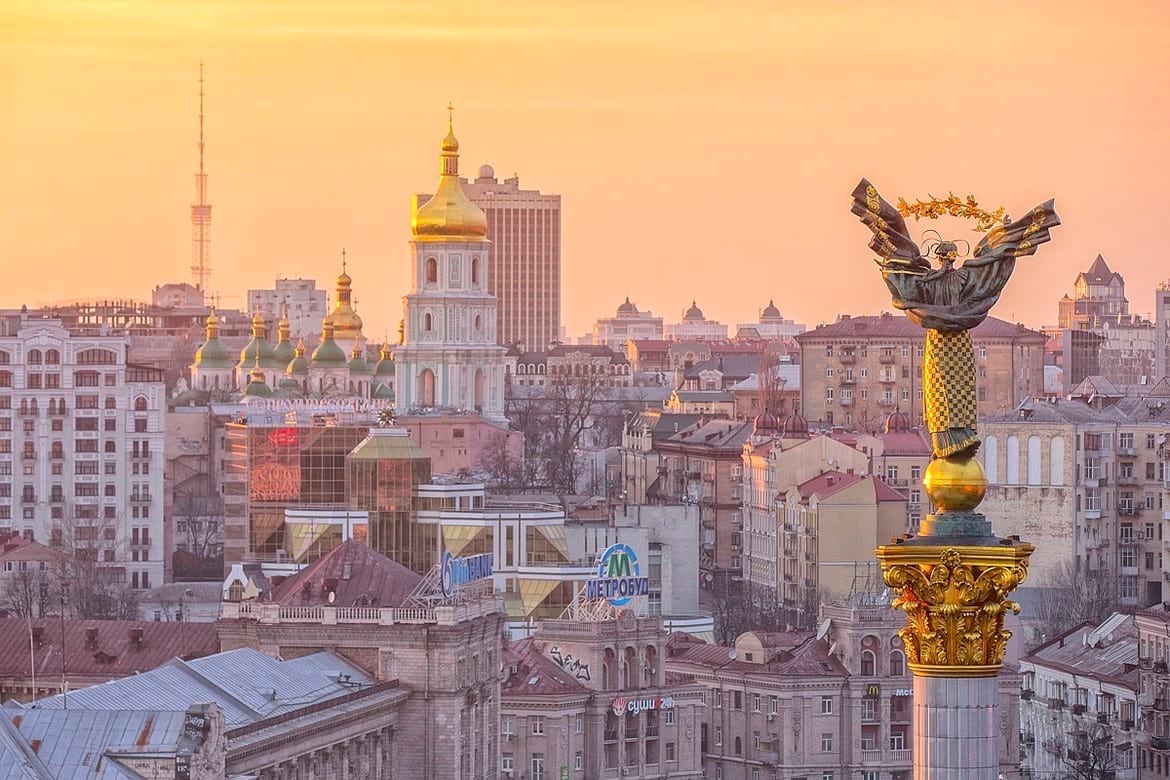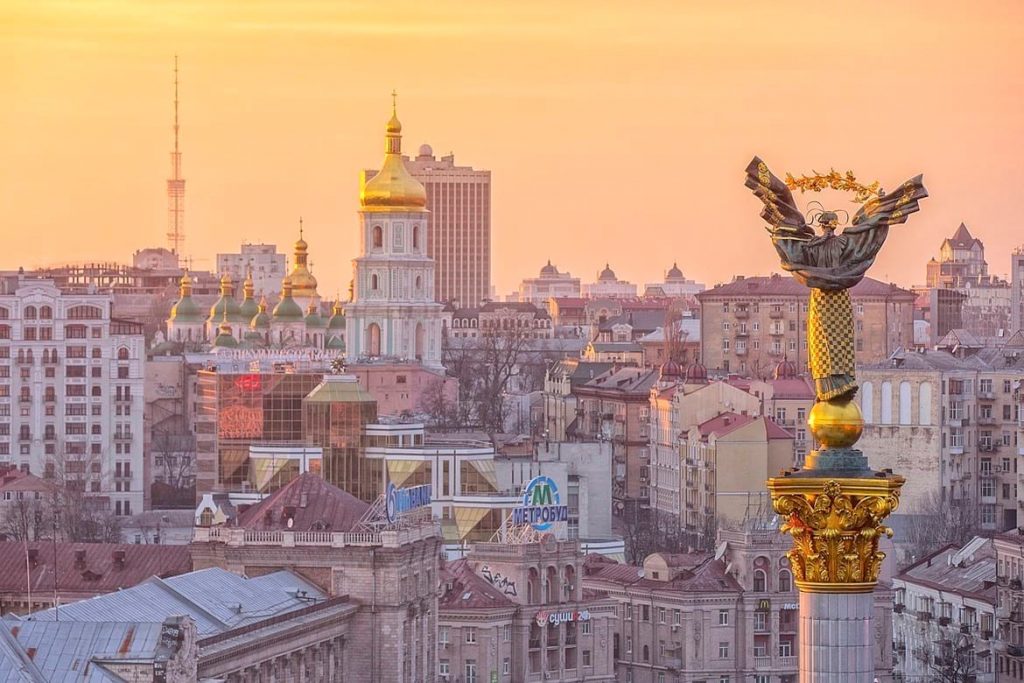 Kyiv is the cradle of the Kyivan Rus Slavic civilization, and is a sprawling metropolis with a population of 2.8 million inhabitants. The city is built on 7 hills much like Rome and lies on the shores of the Dnipro River, the 3rd largest river in Europe.
The city covers an area of 800 sq km. The territory of Kyiv is divided into 10 City Districts. Kyiv's roots go back to a span of 1,500 years, hence today the city has a rich historical heritage and legacy dating back centuries. Slavic culture was born in Kyiv.
How did Kyiv get its name?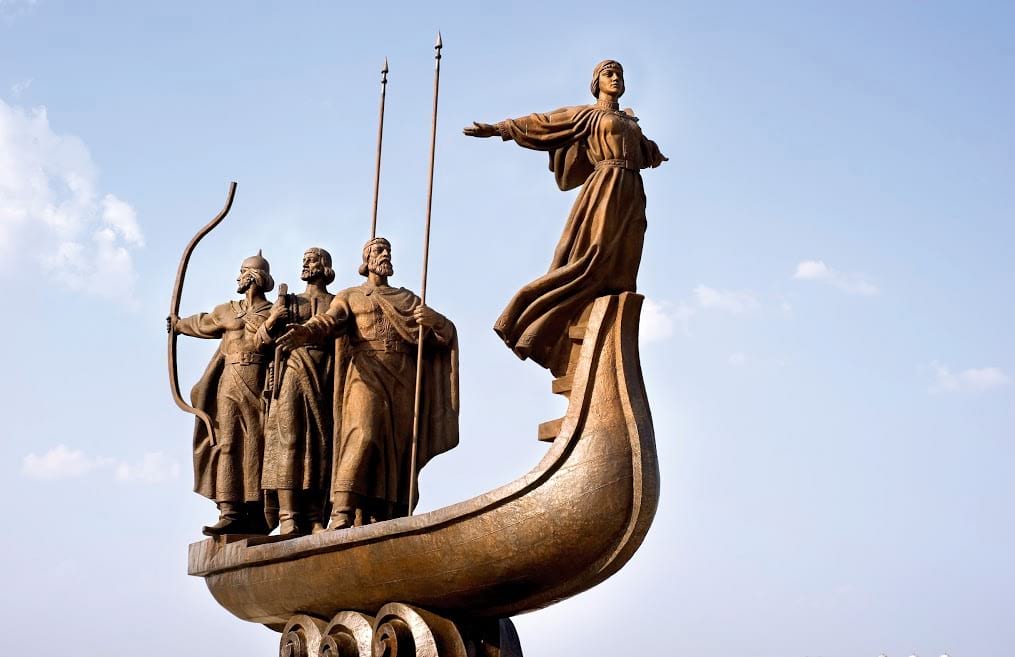 Kyiv gets its name from Prince Kyi, one of the city's 4 founders. The city was founded in 482 AD. Kyi had two brothers (Shchek, Khoryv) and one sister Lybid. Legend has it that the brothers settled in the Schekavytsia and Khorevytsia mountains, which have been named after them whilst the river got its name in honour of their sister Lybid, but since that time has almost disappeared under the ground.
Kyiv the city of  the Golden Domes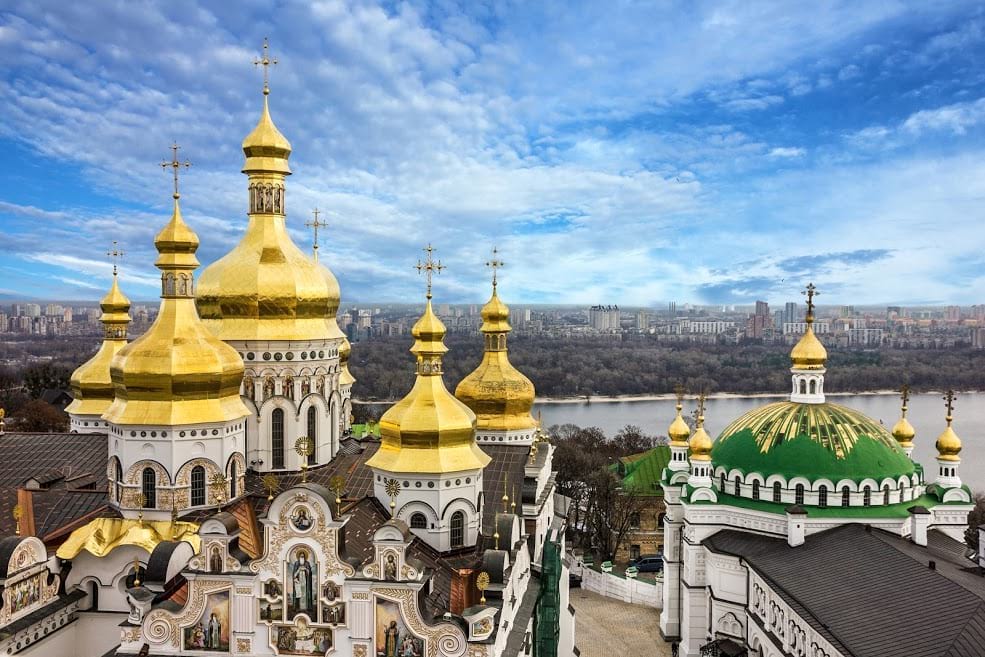 Kyiv is the birthplace of the Ruthenian Orthodox Church and the center of Christian pilgrimage. The patron of the city is considered to be Archangel Michael. Maybe it is the reason why the city passed through two world wars and preserved its unique architectural complexes. It is only in Kyiv you can visit more than 1,000 churches, monasteries and other sacred sites, some of which are included into the UNESCO World Heritage List.
In 988 AD Volodymyr the Great christianized Kyivan Rus and Kyiv became the main Eastern European spiritual center. Great monasteries, cathedrals and churches create the unique architecture of the city.
Kyiv the capital of culture and art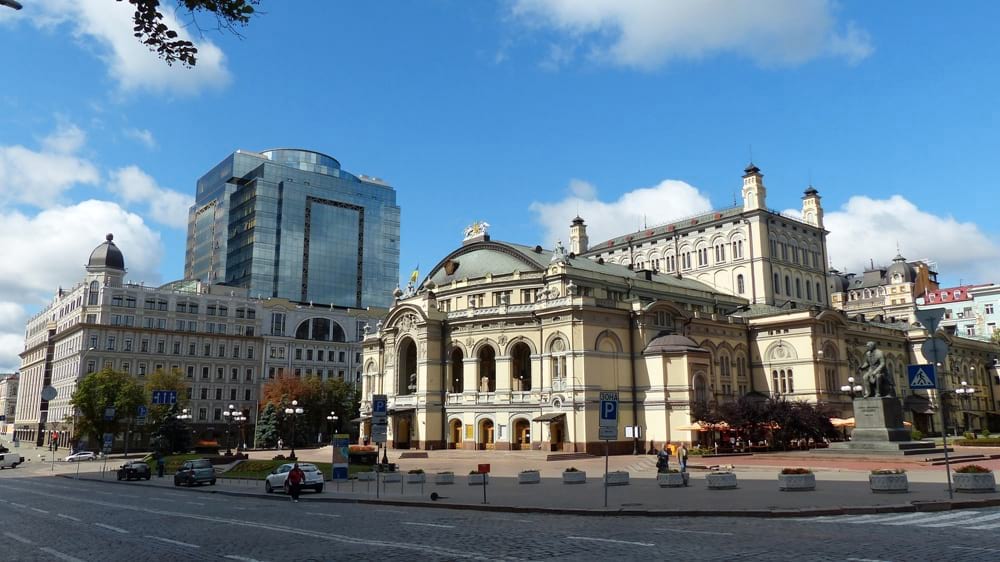 The stunning capital of Ukraine has much to offer when it comes to art and culture. The city has a large number museums, galleries, concert halls, new theaters and art centers enticing both locals and visitors. More than 50 museums of various genres can be found in the city.
You will be able to see the amazing collections that showcase national and international culture and art at the National Arts Museum of Ukraine, Bohdan and Varvara Khanenko Arts Museum and the Kyiv National Picture Gallery. Here you will be able to admire world famous works such as the Ostrozka Bible (1581), paintings by Velasquez and Bellini, Sinai icons of 6th and 7th centuries, unique collection of works by M. Vrubel, D. Levytskyi, M. Rerikh and others.
Green City (Garden City)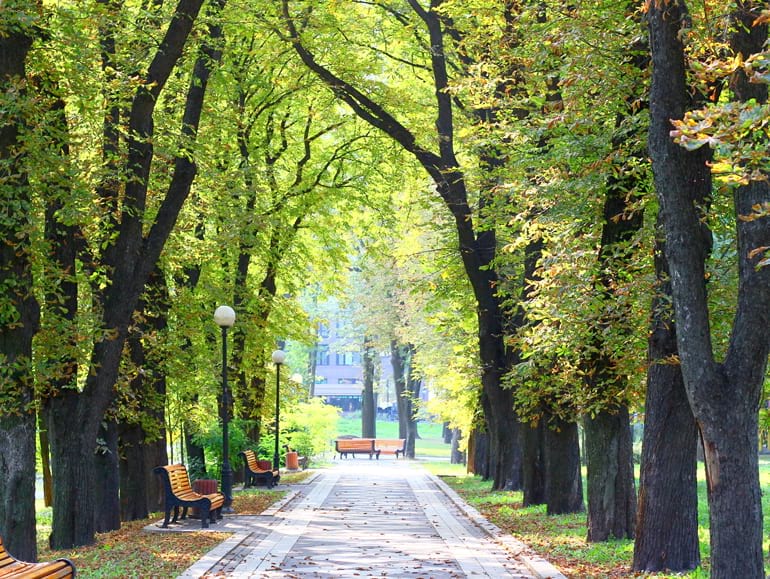 The city also boasts of green belts, lush parks and forests which blend in uniquely with its magnificent architecture. During Eurovision you will be able to enjoy the beauty and nature of the city when flowers bloom and blossom in the many parks and gardens in Kyiv.
Many refer to Kyiv as a Green City as it has some of the most beautiful parks and gardens in Eastern Europe. You will be able to enjoy the spring weather and atmosphere no matter whatever you do in the park; have a picnic, take a stroll or spend an evening relaxing.
If you are a nature and park aficionado then you should not miss visiting Mariinky Park, KPI Park, Navodnytsky Park, Shevchenko Park, Kyiv Hryshko Botanical Garden, Fomin Botanical Garden, Khreshchaty Park, Natalka Park, Pushkin Park,  etc.
 Modern Kyiv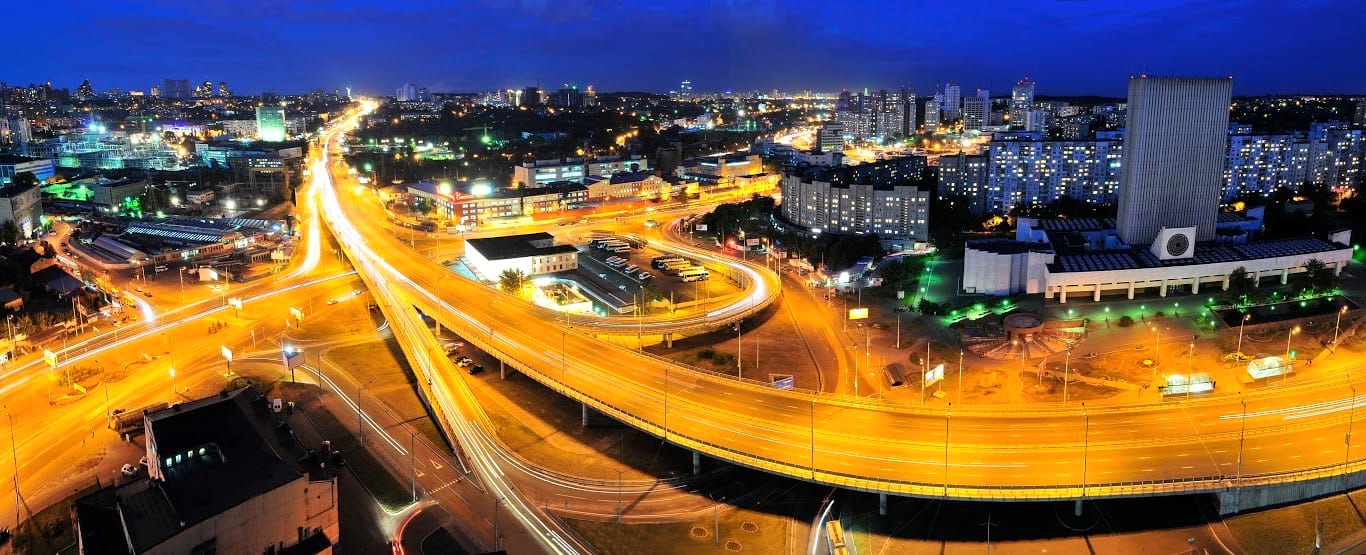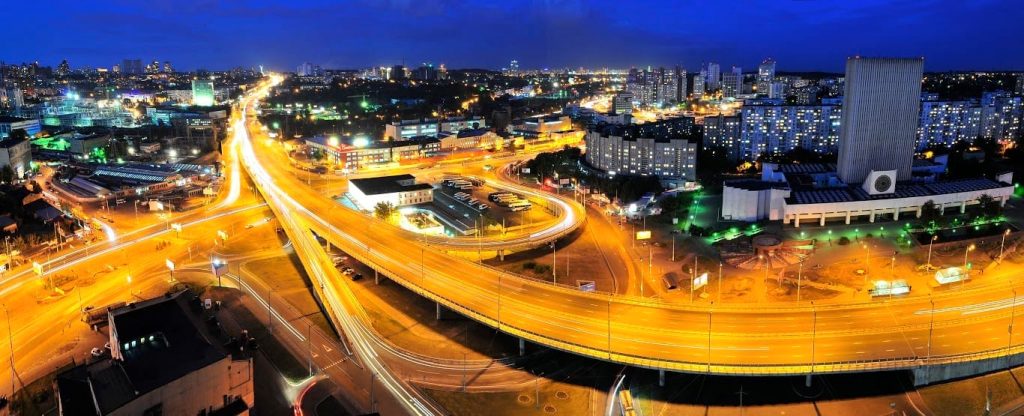 Today Kyiv is an energetic city catering for every age and taste with some of the most fashionable nightclubs in Eastern Europe, a large number of great restaurants both with al fresco and indoor dining, great cafes and bars. Kyiv enjoys great fame and name thanks to its rich cuisine and great restaurants.
Kyiv is often referred to as the city that never sleeps as there is much to do both during the day and night!
Kyiv is the largest city in Ukraine and has become an important business hub in Central and Eastern Europe, attracting investors and international companies to invest in this ever growing city. The city has hosted several international events in recent years including the Euro 2012 Soccer competition.
Kyiv Historial Facts
800 years of legends and memories
360 years of Kievan Rus' prosperity
100 years of regression
300 years the Lithuanian and Polish rule
100 years of Cossack era
150 years of Russian Empire rule
70 years of being a city of the Soviet Union
 General Facts and Feats
National Currency: Hryvnia
Population: 2.8 Million
Exhange rate: 1 UAH- (approximately 0.03 EUR/ 0.03 USD/0.02 GBP)
Hryvnia Bank Note Demoninations: 1 ,2 ,5 ,10 ,20 ,50 ,100, 200 500 UAH
Official Language: Ukrainian
Country Code: +380
Time Zone: EEST (Eastern European Summer Time)
ESCToday in collaboration with CFC Consulting and UA: PBC will be bringing you a series of articles leading up to the 2017 Eurovision Song Contest in order to showcase and introduce the 2017 Eurovision host city Kyiv to our readers.
You can follow our forthcoming series of Discover Kyiv articles with photographs and videos on ESCToday.com and on our official Esctoday Instagram and ESCToday Facebook pages
ESCToday is growing and always looks for new members to join our team! Feel free to drop us a line if you're interested! Use the
Contact Us page
or send us an email at
[email protected]
!