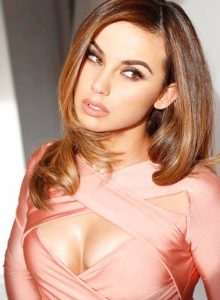 Artist: Lindita
Song Title: World
Participating Year: 2017
Show: Eurovision Song Contest 2017 Semi-final 1 (1st Half)
About Lindita
Lindita Halimi (born 24 March 1989), commonly known as simply Lindita, is an Albanian singer and songwriter. She rose to fame after winning the sixth edition of Top Fest with Ëndërroja (I dreamed).
In 2016, she participated in the final season of American Idol. She was eliminated after finishing in the Top 51, when eventual runner-up La'Porsha Renae beat her out for the final female spot in the Top 24. Halimi will represent Albania in the Eurovision Song Contest 2017 with the song World, after winning Festivali i Këngës 55.
About the song World
The song World was the winning one of the 55th Albanian competition, Festivali i Këngës in December 2016. It was sung in the Albanian language, under the title Botë. The song received 80 points from the jury, earning 1st place and 5 points from the tele-voting procedure, finishing 3rd. With a total of 85 points, Lindita was declared the winner and with the English version of the song, she will appear on the stage of Kyiv.
Lyrics of World
We're so alike, yet different
At a loss for words, stuttering
It don't make sense, what's happening?
I just don't understand
What's this fight all for?
What's the cost of life in this world?
Almost impossible
Is to let the love unite us all
Does anybody care, I'm weak and I'm afraid
Wondering if I will make it through this day
For the life of me I refuse to be anything but free
But I'm tired of all the battling, oh…
What's this fight all for?
What's the cost of life in this world?
All I ever really want
Is to let the love unite us all
(Let the love unite us all) Oh…
(Let the love unite us all) Oh…
Oh… oh… oh…
Oh… (What's this fight all for?)
(What's the cost of life in this world?)
(Almost impossible) Oh…
(Is to let the love unite us all) Oh…
What's this fight all for?
What's the cost of life in this world?
All I ever really want
Is to let the love unite us all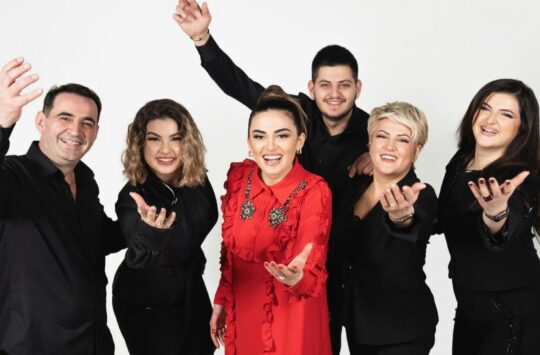 Albania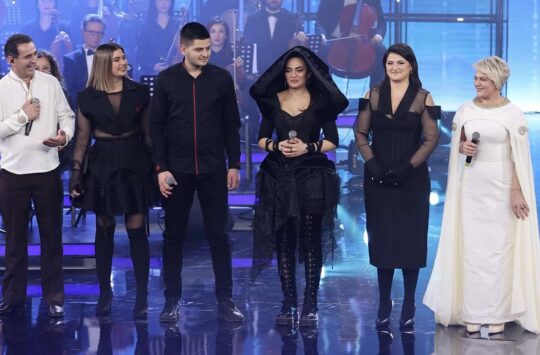 Albania
Albania
Albania