SBS, the Australian national broadcaster has unveiled the names of the first four acts who will battle for right to represent Australia at the forthcoming 2019 Eurovision Song Contest in Tel Aviv.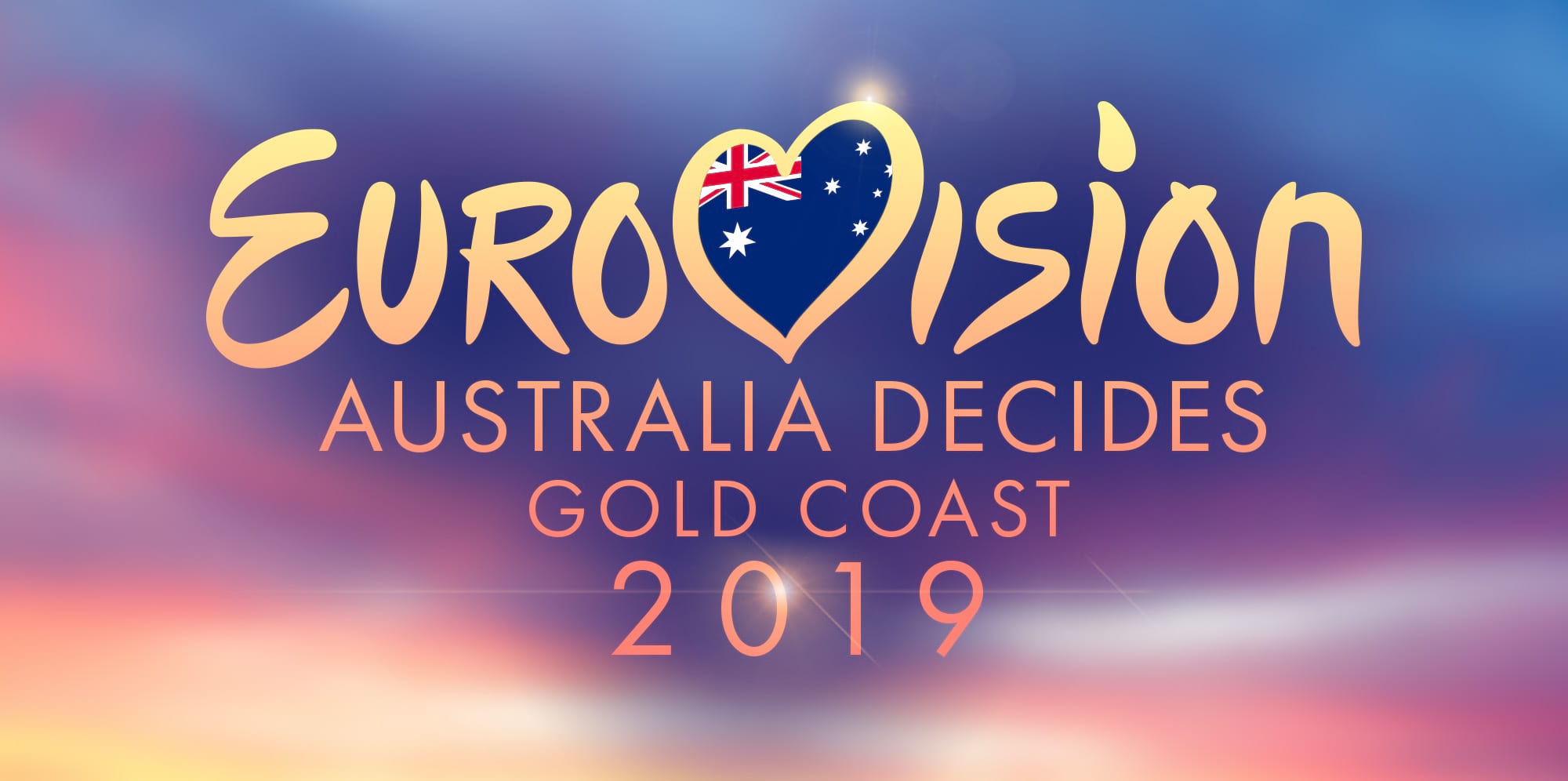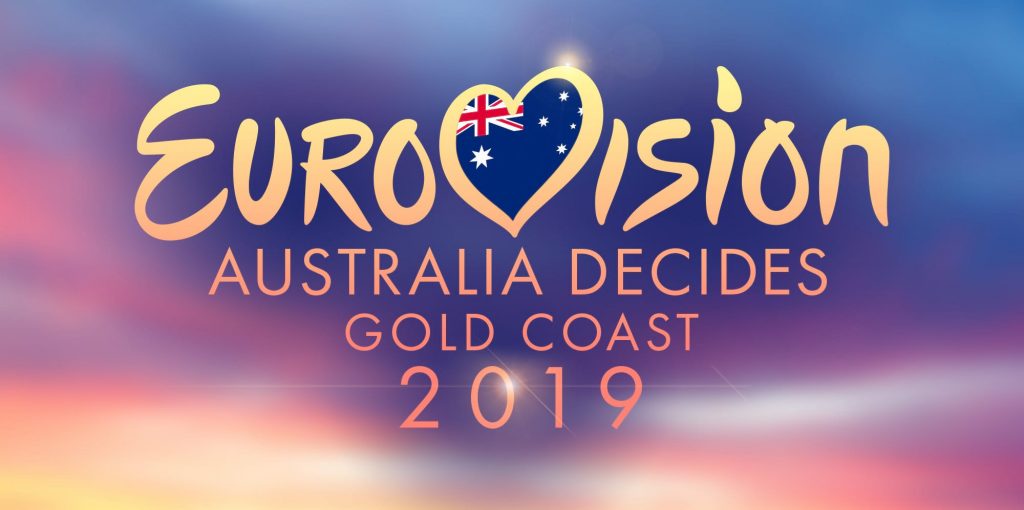 Australia is set to hold its very first Eurovision national final on Saturday 9 February at the Gold Coast Exhibition and Convention Centre on the Gold Coast, Queensland. A total of 10 acts will fight for the golden ticket to Tel Aviv during the live televised show.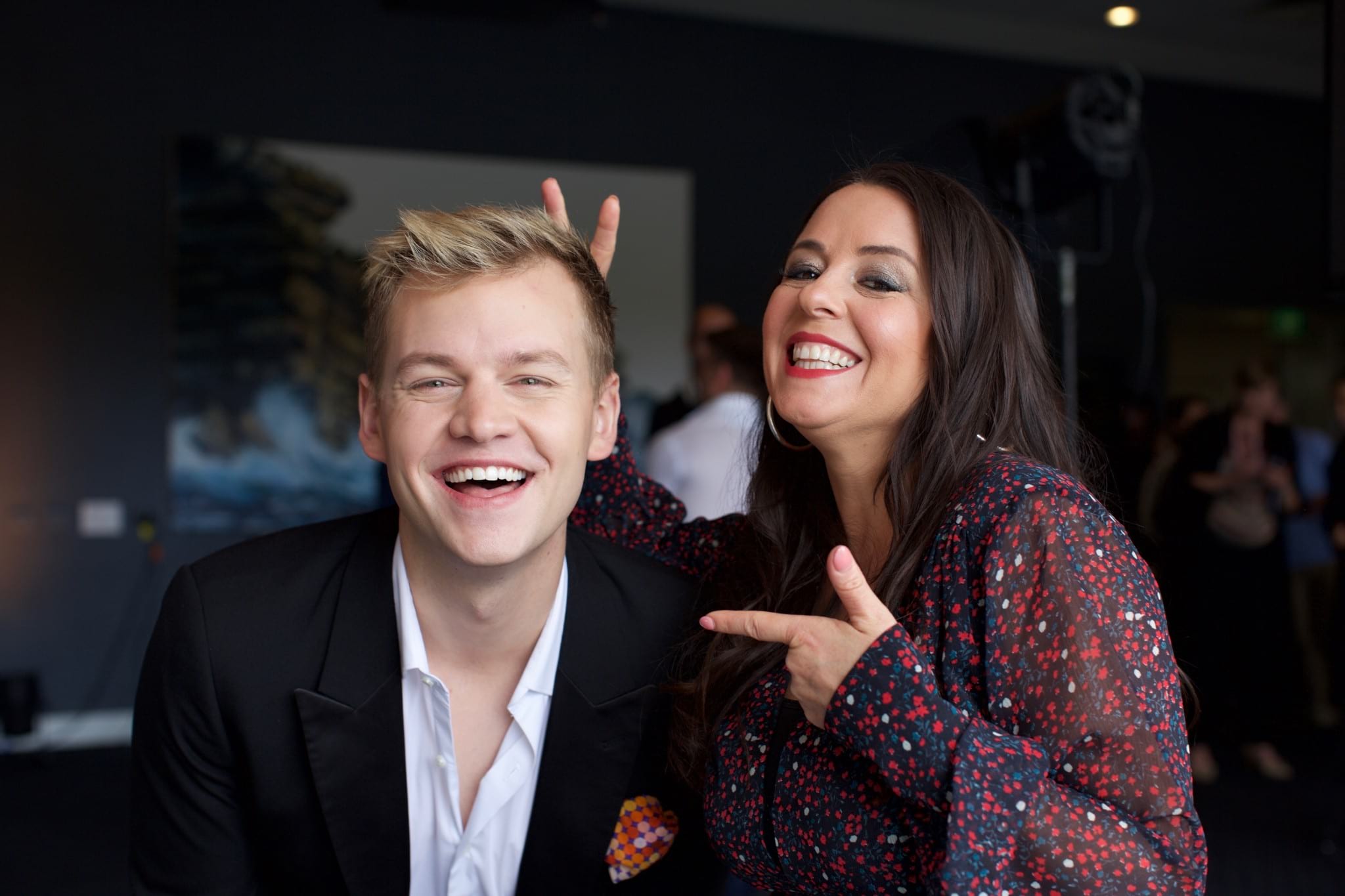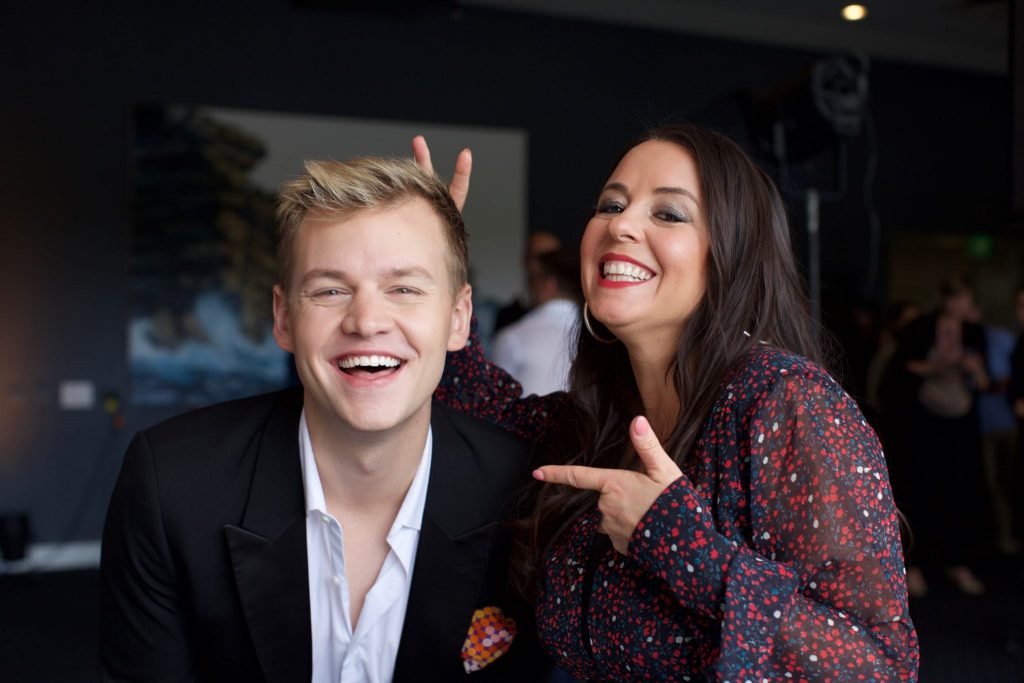 The show will be co-produced by SBS and Blink TV Australia and will be hosted by radio host, presenter and music buff Myf Warhurst, and comedian Joel Creasey.  Eurovision – Australia Decides is set showcase the best of Australian music and bring the nation closer to the Eurovision action.
SBS has revealed the names of the first four acts who are set to partake in the national final:
Sheppard
Mark Vincent
Electric Fields
Kate Miller- Heidke
Mr. Josh Martin (SBS Commissioning Editor) says:
This is a major leap forward for SBS's involvement with Eurovision, and these four acts are first class Australian performers who all have the capacity and flair to represent Australia on the world stage.  And this is just the beginning! We are so thrilled with the interest and support shown by the Australian music industry and we can't wait to unveil these original songs and performances to the world.
 Mr. Paul Clarke (Director of Blink TV / Creative Director of Eurovision – Australia Decides) says:
We are delighted to announce our first four artists, and boy do they show the diversity of musical culture in Australia.

Electric Fields are one of the most exciting and extraordinary bands to land on the Australian music scene for years; Kate Miller-Heidke has a voice and creative persona made for the Eurovision stage; Sheppard write brilliant pop songs and are one of Australia's most popular groups, and have often been namechecked for Eurovision. And Mark Vincent's wonderful operatic voice and Italian heritage will really excite Eurovision audiences.

We can promise a terrific Eurovision – Australia Decides show on the Gold Coast in February 2019, and look forward to announcing our next artists soon. There are more great surprises to come
Who are the acts?
Sheppard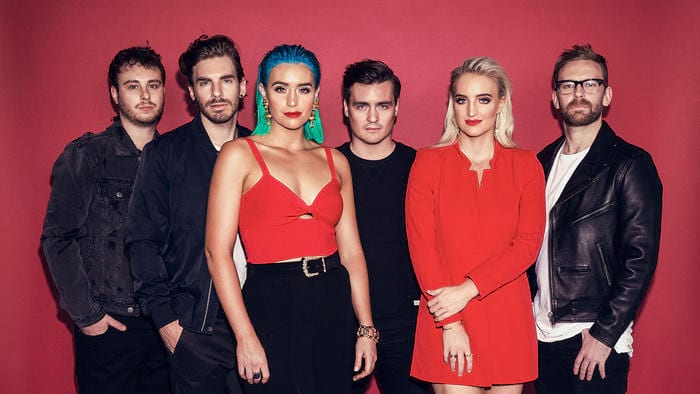 Breaking out of Brisbane, Sheppard are the pop group behind the global hit 'Geronimo'. Platinum in the U.S. and 20 other countries, while climbing up the Billboard Hot 100, their debut album 'Bombs Away' won George Sheppard and his sisters Amy and Emma an Aria for 'Best Group' and launched Sheppard onto festival stages worldwide, The Ellen DeGeneres Show and The Tonight Show starring Jimmy Fallon. The core message of 'Geronimo' is follow your dream' and is at the heart of Sheppard's song writing DNA.
Sheppard's follow up album, 'Watching The Sky' debuted at No. 1 on the ARIA album chart in early 2018 with smash hit single, 'Coming Home' going on to be nominated for Song of the Year at the 2018 ARIA awards.
Sheppard says:
We're excited at the prospect of representing Australia in what feels like the pop music Olympics. The fact that this is the first time the show has ever taken part in Australia and letting the public decide who gets to go to the Eurovision Song Contest 2019 is really exciting for us. It will be an historic television event that we look forward to being a part of!
Mark Vincent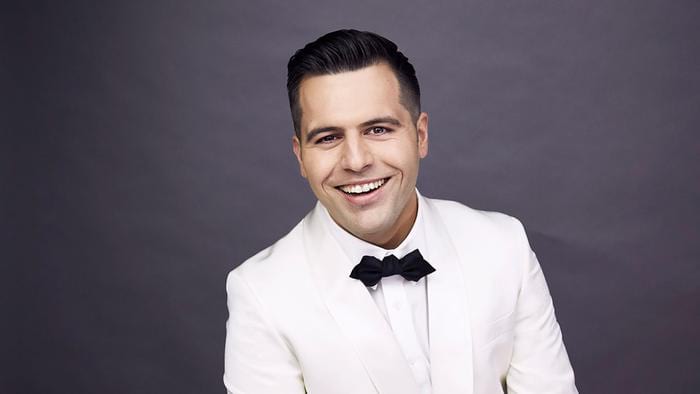 Singing from the age of 15, Mark Vincent has gone on to become one of Australia's most beloved tenors, having released eight consecutive #1 ARIA Classical Crossover Albums, and having earned accolades both nationally and internationally.
Vincent's album, A Tribute To Mario Lanza, contains the ground breaking 'virtual duet' of 'Because You're Mine' with the Hollywood legend. Tribute debuted at #3 on the ARIA Album Charts, and at #1 on the ARIA Classical Crossover Charts. The album went on to be the highest selling ARIA Classical Crossover album of 2017. Mark's latest release 'The Most Wonderful Time Of The Year', his first ever Christmas album, is out now.
Mark Vincent says:
This opportunity to compete in Eurovision – Australia Decides means everything to me. I've been a Eurovision fan since I was young and love the incredible voices and talents that have emerged. I'm going to bring everything I've got to the stage. I've been working my entire life for this moment, and I can't wait to perform for you.
Kate Miller- Heidke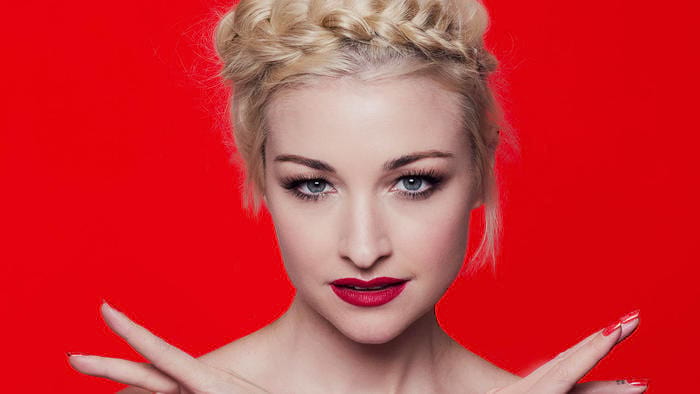 Kate Miller-Heidke is an award-winning singer-songwriter who traverses the worlds of contemporary pop, folk and opera. She's released four studio albums in Australia, achieving multi-platinum status and appearing in the top 10 album and singles charts numerous times.
Her most recent album O Vertigo! debuted at number four on the Australian album charts, broke Australian crowdfunding records and was nominated for an ARIA award. Her previous albums include Nightflight, which reached number two on the ARIA chart, and Curiouser, which reached double platinum sales in Australia and spawned the multi-platinum hits 'Last Day On Earth' and 'Caught In The Crowd'. She has performed with the New York Metropolitan Opera and the English National Opera, written an opera for children called 'The Rabbits', and co-wrote the music and lyrics for the recent hit stage production Muriel's Wedding: The Musical.
Kate Miller- Heidke says:
I've never done anything like this before. I do feel vulnerable putting myself out there in a competitive setting. I'm trying to ignore that element, and thinking of it as a very eclectic celebration of Australian music. I think there will be a lot of solidarity amongst the performers.
Electric Fields

Multi-award winning Electric Fields create a striking and haunting merging of living traditional culture with electronic music, bringing moments of breathtaking beauty and power to the stage. Featuring the rare and beautiful voice of Zaachariaha Fielding, who often sings in his traditional languages of the Anangu people, Electric Fields music ranges from soulful pop, to epic-scale electronic works, through to intensely intimate story-songs.
Electric Field say:
The Eurovision Song Contest is the Olympics of camp! It's a flamboyant spectacle and we're excited to be part of the first ever Eurovision selection show on home soil. We want to tell a story on stage with fierce energy that will hopefully shoot through the cameras and out of the TV screens at home.
Australia in Eurovision
Australia debuted at the Eurovision Song Contest in 2015 and has competed in our beloved competition four times.
The Aussies invited to compete at the 2015 Eurovision Song Contest in Vienna, as a one off participation but the country embraced the competition with such enthusiasm that they have been invited to retun every year since.
Australia achieved its best result in the contest in 2016 when Dami Im nearly walked away with the coveted Eurovision trophy with her entry Sound of silence, placing 2nd in Stockholm.
Our neighbours down under have enjoyed much succcess in the contest having achieved three top 10 placings in their four year Eurovision history.
In 2018 SBS went internal for the fourth consecutive year and selected Jessica Mauboy to represent Australia at the Eurovision Song Contest in Lisbon with her entry We got love. Despite a magnificent performance Australia placed 20th in the Grand Final in Portugal.
ESCToday is growing and always looks for new members to join our team! Feel free to drop us a line if you're interested! Use the
Contact Us page
or send us an email at
[email protected]
!