Young star MÉLOVIN from Ukraine picks up his flourishing career after Eurovision 2018, including a tour, album, animated movie ánd a signature perfume.
MÉLOVIN from Ukraine musically set the stage on fire at Eurovision 2018 in Lisbon with his entry Under the ladder. The upcoming artist has returned to his native country to work on his blooming career which includes a tour, an album and starring as voice-over in an animated movie. He has also released a limited edition of his first signature perfume Black Gas.
Tour and upcoming album
A tour throughout Ukraine awaits MÉLOVIN and he is also working on an album. The singer said:
I was over Eurovision from day 1 right after the Grand Final. I simply didn't have a chance to take even a day off. I'm putting together the show with my team for my Ukrainian tour, already working on my future album and also preparing to voice-over one of the upcoming animated blockbusters, which I'm really excited about.
The tour will take MÉLOVIN to the cities Kyiv, Kharkiv, Dnipro, Lviv and Odessa, as he shared on Facebook:
DJ Zedd
To boot, MÉLOVIN will perform as supporting act of the renowned Russian-German DJ Zedd during his performance in Kyiv on the 19th of July 2018.
For information and ticket prices visit MÉLOVIN's  official
Facebook-page
or website.
Support by Jean-Paul Gaultier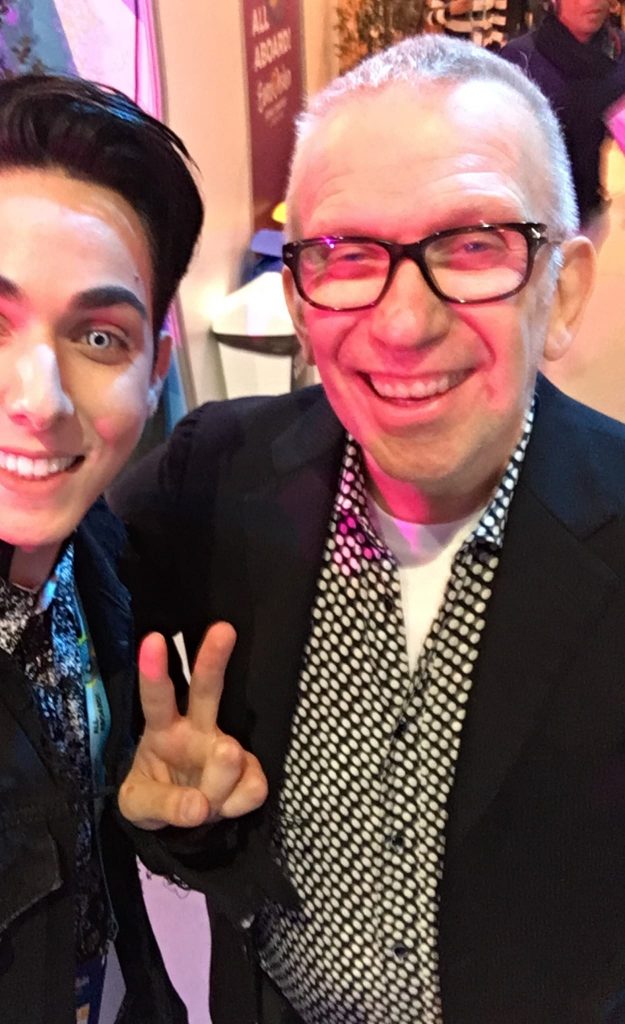 MÉLOVIN did not only attract attention with his music in Lisbon, as the enigmatic artist was noticed and supported by celebrities such as famous French fashion designer Jean-Paul Gaultier. MÉLOVIN is very grateful for the support he had in Lisbon:
I met Jean-Paul Gaultier at Eurovision's final backstage. I was so impressed to hear that a true fashion legend likes my vocal performance and staging, especially the appearance of the piano at the beginning. What else do you need if you've been supported by such amazing talents like Jean Paul Gaultier or Verka Serduchka through this Eurovision journey? Not to mention my devoted fans all over Europe, who gave me so much support, and I will never forget it.
A bit of Black Gas
Besides music, MÉLOVIN has created his own signature scent, Black Gas, available as a limited edition. The artists' debut perfume contains notes of green strawberry, chocolate, black coffee, fiery ginger, black oud (agarwood oil) and ambergris. The unisex fragrance is described as:
The formula of the debut fragrance was developed personally by MÉLOVIN on the full moon night. Perfume for strong and self-confident personalities! (…) Mysterious, languid, warm, intriguing, recognizable, niche.
At Eurovision 2018
MÉLOVIN is the striking stage persona of artist Kostyantyn Mykolayovych Bocharov (Odessa, 1997).
MÉLOVIN's stage name is a reference to the late iconic British fashion designer Alexander McQueen and the feast of Halloween, creating a combination of pop culture and mystery.
https://www.youtube.com/watch?v=DJ9ajcic9fI
The artist represented Ukraine at the Eurovision Song Contest 2018 in Lisbon, Portugal, with the song Under the ladder. Progressing from Semi-Final 2, he eventually placed 17th in the Grand Final, receiving 130 points.