Filomena Cautela, one of the four charming 2018 Eurovision hostesses has made headlines both at home in Portugal and beyond after hosting the 2018 Eurovision Song Contest in Lisbon.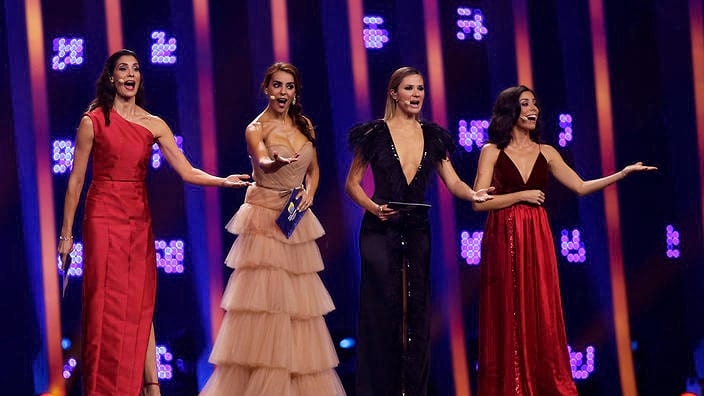 Filomena Cautela who is a household name in Portugal co-hosted the last edition of the Eurovision Song Contest in Lisbon. The Portuguese tv host and actress stood out on stage in Lisbon thanks to her humour, wit and interaction with the Eurovision participants in the Green Room. She has received many a compliment from fans across the globe praising her lively and fun loving approach at the Eurovision Song Contest. We saw Filomena dance and perform Loreen's Euphoria during the Eurovision live show.
The Aftermath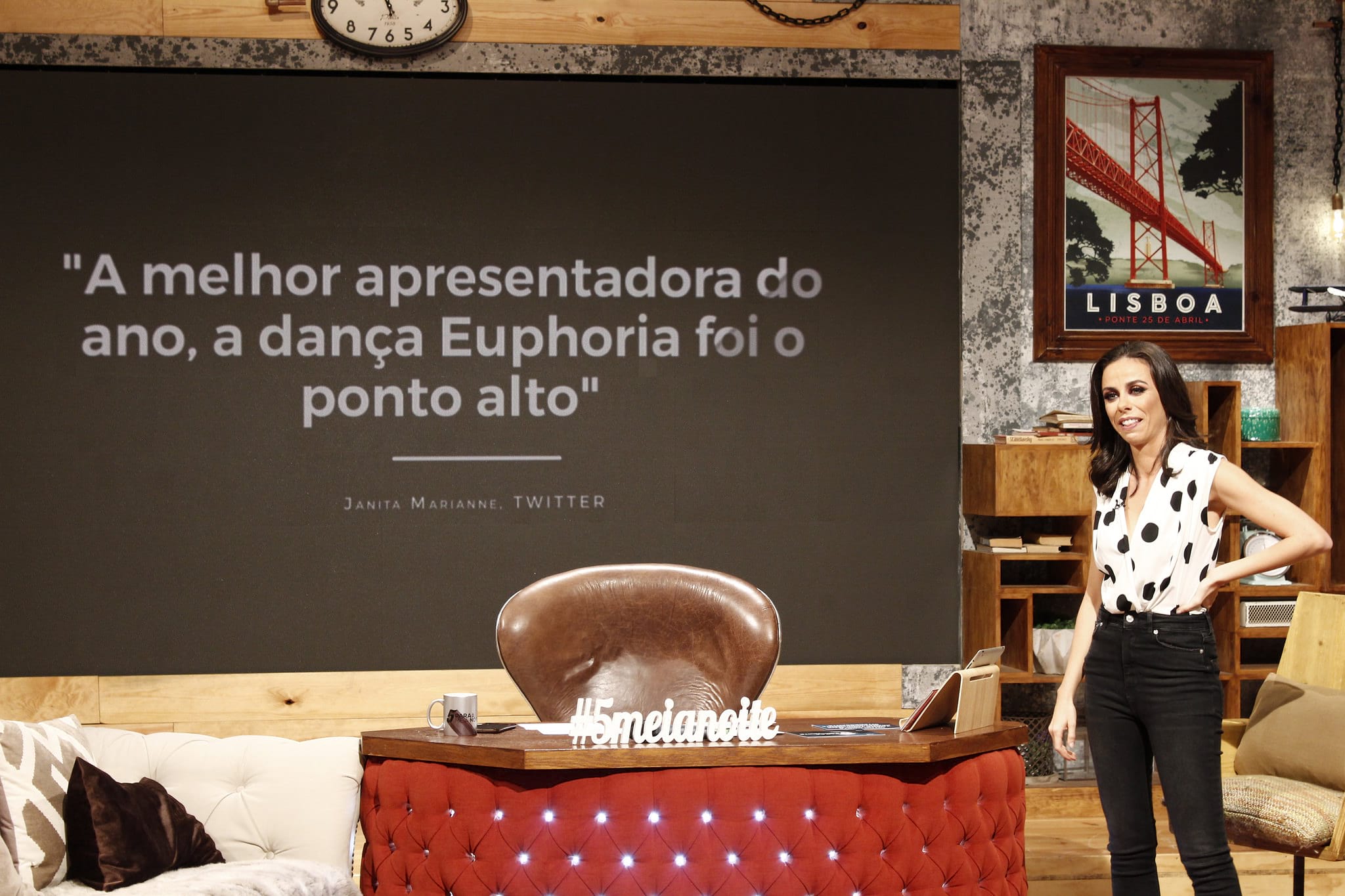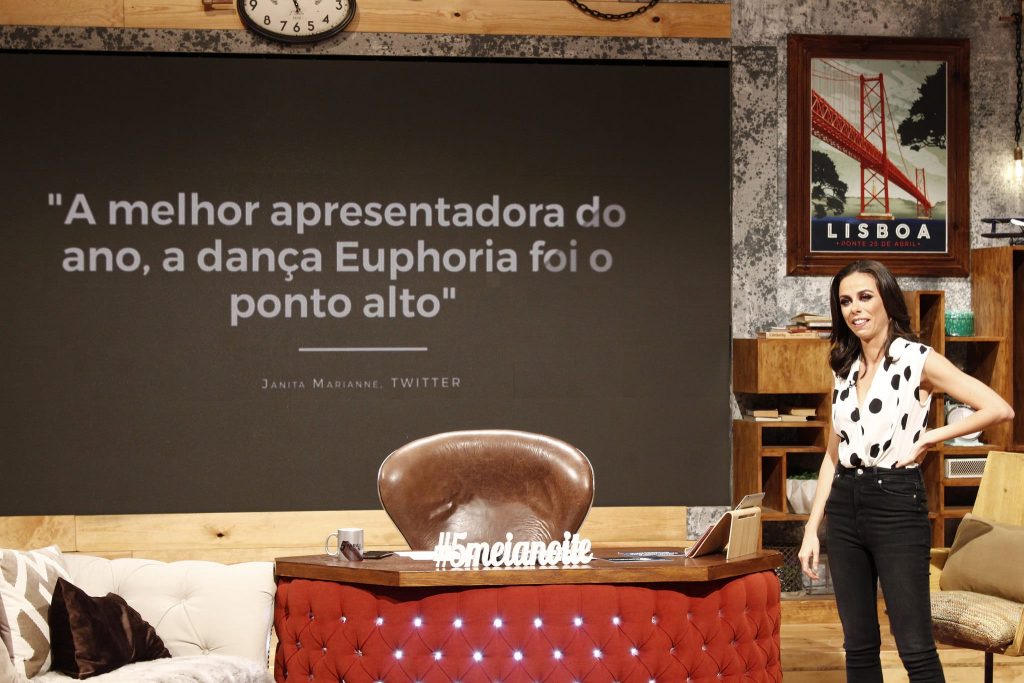 Filomena Cautela made her country proud with her Eurovision 2018 hosting, with her videos going viral both in Portugal and overseas.  The multi talented tv presenter received thousands of messages congratulating and praising her on her social media platforms.
The team of RTP's late night chat show 5 Para a Meia Note (hosted by Filomena) dedicated a special video with  some of the hightlights from the 2018 Eurovision showcasing Filomena's epic moments. For many viewers the highlight of the contest was watching Filomena dancing to Euphoria!
Filomena was very touched with the gesture and thanked all her fans and the Portuguese people for having supported her throughout her Eurovision journey. She said she is happy and honoured with all the great comments and reactions she has received!
Filomena mesmerised viewers in Portugal and beyond when she danced to the 2012 Swedish Eurovision entry Euphoria.
About Filomena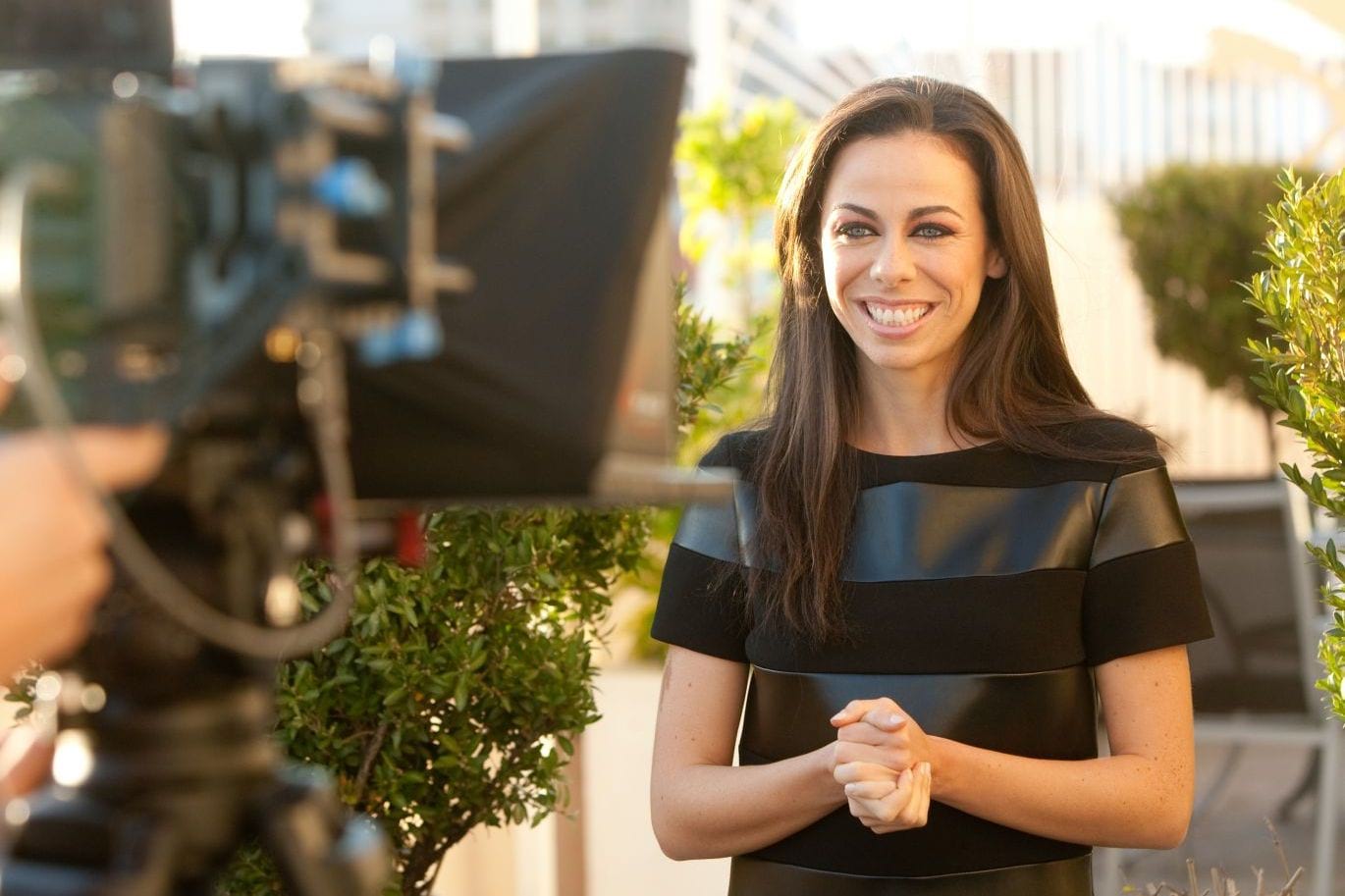 Filomena Cautela was born in Lisbon on 16 December 1984. She started her acting career in the theatre in the year 2000. In 2004, she made her debut in the cinema and in 2005, she was cast as a presenter by MTV Portugal.
Filomena continued acting for both theatre and cinema whilst her television presenter career took her to different TV stations and new shows.
The presenter has appeared in many Portuguese movies, having earned herself great recognition and fame in her home country. She has mesmerised the Portuguese viewers with her elegance, wit, charm and sense of humour.
Filomena is one of the most popular faces on RTP and has gained much experience as a hostess throughout her career.
She has presented various shows and programs on the Portuguese national broadcaster: Fá-las Curtas, Agora, Palcos Agora, etc.  She has been hosting the late prime talk show 5 Para a Meia Noite on RTP since 2015.
The charming Portuguese TV presenter has also hosted numerous live concerts and musical shows, including the 2018 New Year's special show.
The Eurovision connection
Filomena is no new face when it comes to the Eurovision Song Contest, as she was the Green Room presenter at 2017 the Portuguese national selection Festival da Canção.
She was also the Portuguese spokesperson during the 2017 Eurovision voting.
The Lisbon-born lass also hosted the 2017 Eurovision host city announcement press conference in Lisbon last July.
She co-hosted the 2017 Eurovision Semi-final Allocation Draw and Host Insignia Ceremony  at Lisbon's City Hall last January.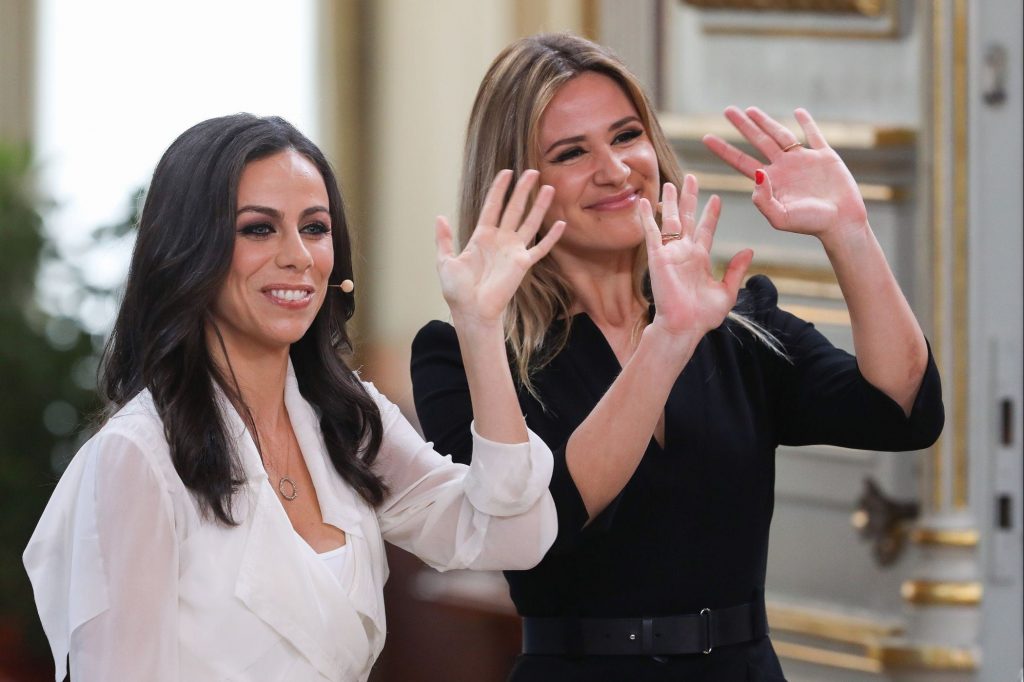 Last March Filomena co-hosted the 2018 Festival da Cançao Grand Finale with Pedro Fernandes at the  Multiusos de Guimarães in Guimarães.
Last and not least the multi talented Portuguese television host hosted the 2018 Eurovision Song Contest along with Catarina Furtado, Silvia Alberto and Daniela Ruah.
ESCToday is growing and always looks for new members to join our team! Feel free to drop us a line if you're interested! Use the
Contact Us page
or send us an email at
[email protected]
!