The winner of Serbia's national final, Beovizija 2018, has been determined and Sanja Ilić & Balkanika will represent the Balkan country in Lisbon with the song Nova deca!
Here is the Serbian 2018 entry:
After a 9 year break, Serbia returned to Beovizija as its means of selecting a Eurovision entry. Tonight's show was hosted by Dragana Kosjerina, Kristina Radenković, Branko Veselinovic, and Aleksandar Stojanović. 
Many past Eurovision participants took part in tonight's show, including Serbian acts Jelena Tomasevic (2008) Marko Kon (2009), Moje 3 (2013), Milan Stankovic (2010), Sanja Vucic (2016), Bojana Stamenov (2015) and Tijana Bogicevic (2017). Other Balkan acts also performed – Regina (Bosnia & Herzgovina 2009), Sergej Cetkovic (Montenegro 2015), Knez (Montenegro 2016)  and Jacques Houdek (Croatia 2017) joined in the celebration.
17 acts took part in tonight's show, with Sanja Ilić & Balkanika being crowned the eventual winner by a 50/50 jury and televote combination.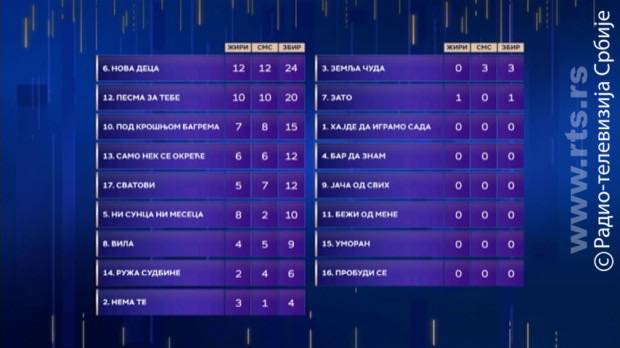 Serbia in Eurovision
Serbia made its debut as an independent country in 2007, and won with Marija Serifovic's Molitva in the same year. Last year, Serbia failed to make it to the Grand Final, being represented by Tijana Bogićević singing her pop song In too deep.
Serbia will compete in the first half of the second semi-final of the 2018 Eurovision Song Contest on 10 May. The 63rd Eurovision Song Contest 2018 will take place on 8, 10 and 12 May at the Altice Arena in Lisbon, Portugal.