Demy's potential Eurovision entries have been recorded with ERT's Orchestra's arrangements. The composer and producer of the 2017 Greek Eurovision project and entry Dimitris Kontopoulos has been working round the clock in order to record the 3 potential Eurovision entries for Demy.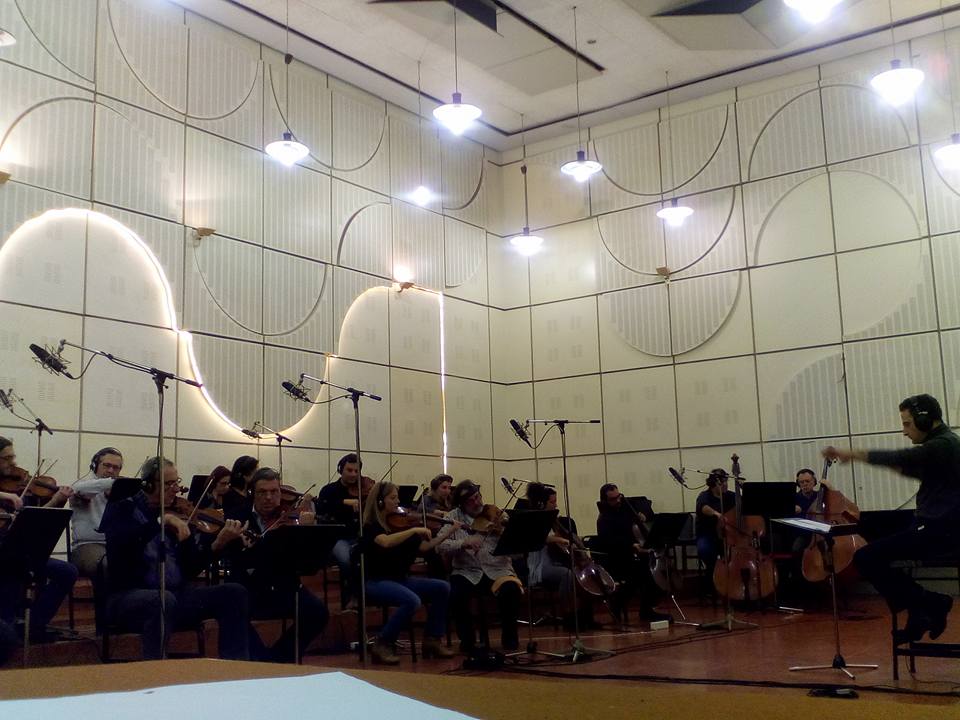 Dimitris Kontopoulos and ERT (The Hellenic Broadcasting Corporation) have joined forces and are currently working together hand in hand in their quest to showcase an extraordinary show at forthcoming 2017 Eurovision Song Contest.
On Monday 6 February ERT's Music Ensemble participated with their string instruments, in the arrangement of the 3 potential Greek Eurovision songs. It was an extraordinary and breathtaking string recording session, that will definitely empower the songs with a deep musical inspirational touch.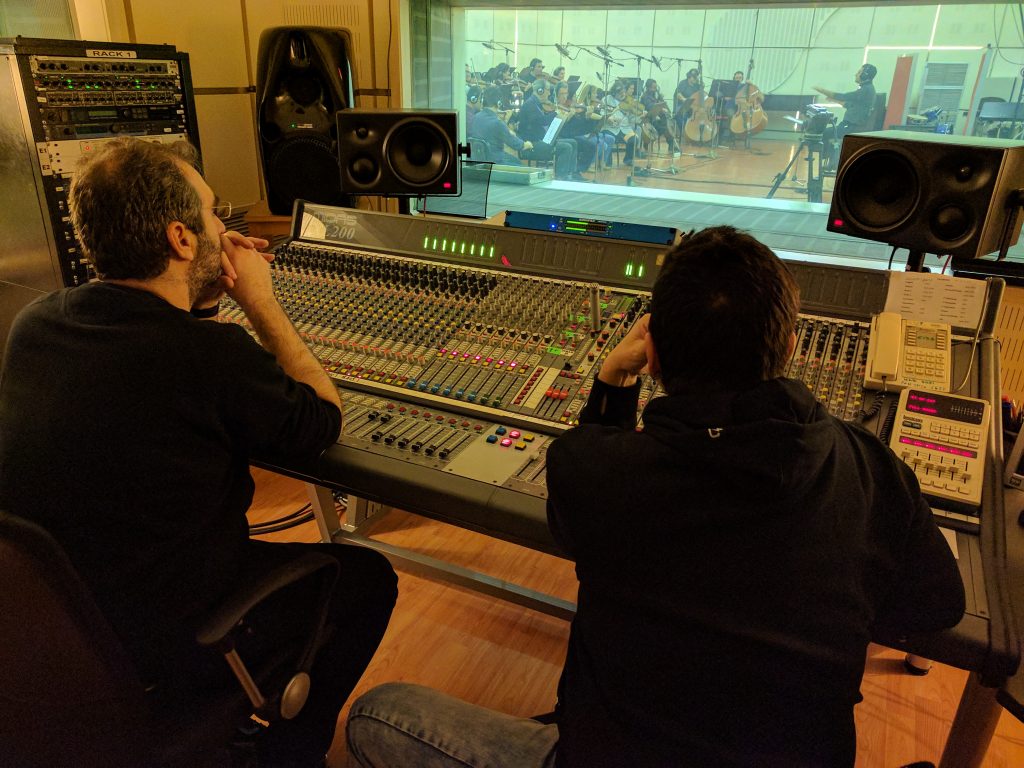 For the very first time in history, the Musical Ensemble of ERT has participated in the recording of a Greek Eurovision entry. The Greek broadcaster's Ensemble has been responsible for the string instrumentation arrangements of the 3 songs that Demy will present to the Greek audience in the Greek final.

Dimitris Kontopoulos was present in the studio where ERT's Music Ensemble recorded the strings for Demy's 3 potential entries, under the baton of Mr. Tassos Symeonidi.
The video below captures the mood that prevailed in studio, the music does not belong to any of the 3 candidate entries that will be performed by Demy in Kyiv.

The 2017 Greek Eurovision national final is scheduled to be held by early March, when Greece will select the 2017 Greek Eurovision entry. Demy will present a total of 3 songs during a special televised show where the Greek audience and TV viewers will play a key role in deliberating and selecting the 2017 Greek Eurovision entry.
Demy was selected by ERT via an internal selection in order to represent Greece at the 2017 Eurovision Song Contest. The Eurovision Greek Dream Team consisting of Dimitris Kontopoulos and Fokas Evangelinos will be responsible for the 2017 Greek Eurovision project.
Dimitris Kontopoulous is the man behind Demy's entry whilst internationally acclaimed Fokas Evangelinos will be responsible for Demy's staging and choreography in Kyiv.
The 2017 Eurovision Song Contest is scheduled to be held on 9, 11 and 13 May at the IEC in Kyiv.
ESCToday is growing and always looks for new members to join our team! Feel free to drop us a line if you're interested! Use the
Contact Us page
or send us an email at
[email protected]
!