ESCToday in collaboration with the City of Stockholm will be bringing you a series of articles leading up to the 2016 Eurovision Song Contest in order to showcase and introduce the 2016 Eurovision host city Stockholm to our readers. Today we will have a look the Euroclub, the official party venue for delegations and artists.

The Euroclub will be the nucleus and hub for accredited Eurovision fans and journalists, delegations and artists during the Eurovision weeks. The place where you can dance away until the late hours of the night to Eurovision melodies.
The 2016 Euroclub will be located at the wharf outside the Royal Palace in Stockholm. A special purpose-built venue has been constructed on the waterfront adjacent to the Royal Palace, with a magnificent backdrop.
A Royal twist behind the Euroclub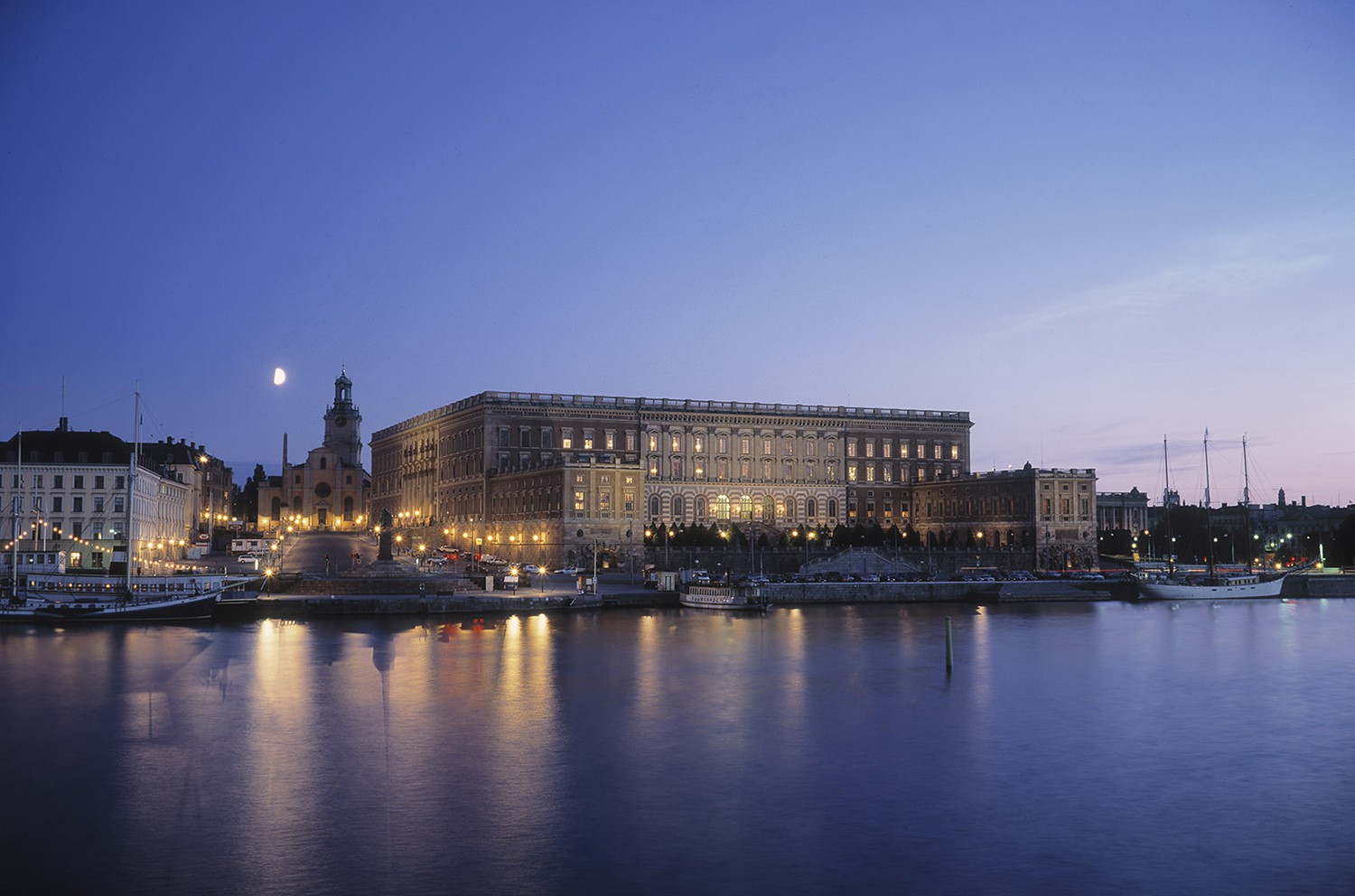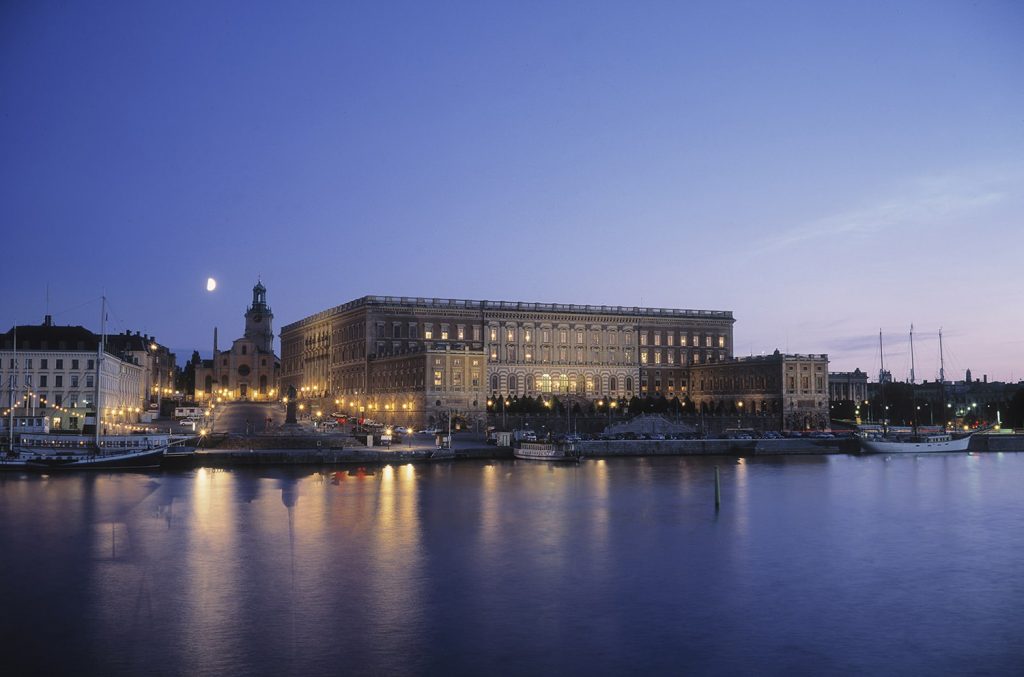 The Euroclub will be next to the Royal Palace? Yes, you heard right. What more could we have asked for? A splendid Royal backdrop for our beloved Euroclub. Well let me share a small secret with you. The City of Stockholm has worked earnestly and very hard to make this happen, it held discussions with none other than the Swedish Royal Court in order to accomplish this proposal.
The Euroclub Facts and Feats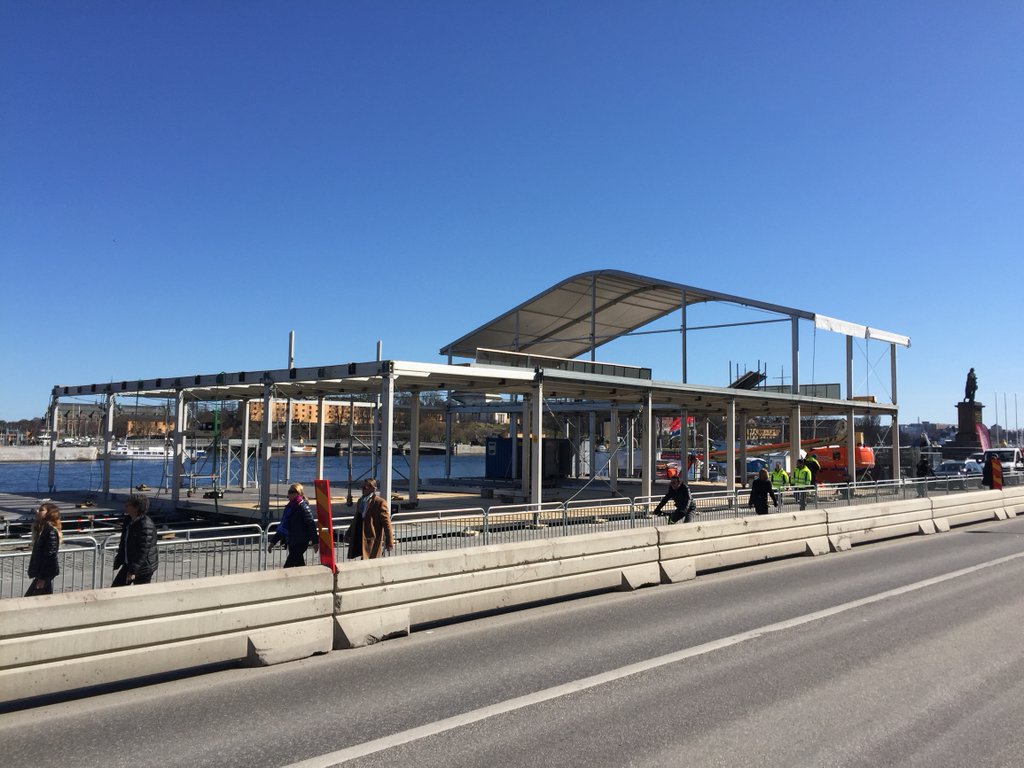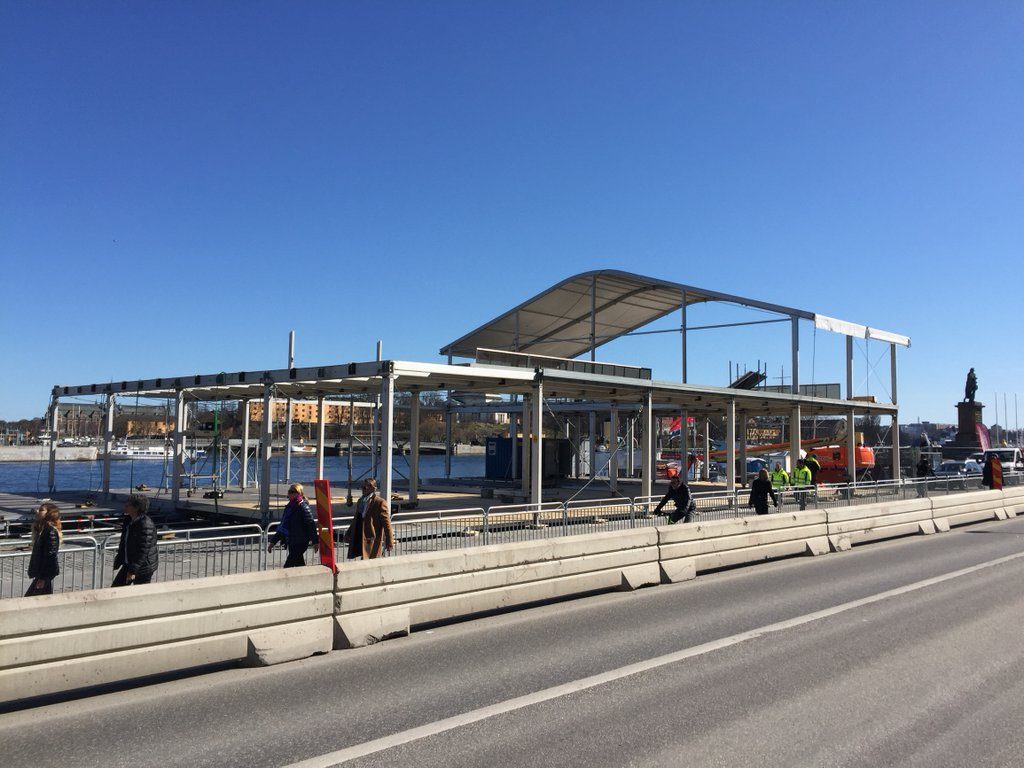 The Euroclub will be the official Eurovision 2016 party venue for artists, delegations, accredited journalists and fans. It will will open its doors on Monday 2 May and will run until Saturday 14 May and will have a capacity of 4,500 persons, including 3,000 accredited fans.
The Euroclub will have glass windows and will consist of 2 floors: including 2 kitchens, 3 stages, a Karaoke bar, a terrace, restaurants and a Delegation floor. The building will have a total of 3 entrances ( 2 +1).
You will not go hungry at the Euroclub as there will be a restaurant catering lots of delicious and mouthwatering dishes.
There will be lots of action going in the Euroclub during the Eurovision period: parties, performances, meets and greets, quizzes, games, dancing. The Euroclub is gearing up an extraordinary fun packed programme for the upcoming Eurovision Song Contest with lots of exciting surprises in store!
 Euroclub Opening Hours
02-05 May- 20:00- 01:00
06-14 May- 20:00-05:00
Euroclub and Euro Fan Cafe #Cometogether
For the very first time in the history of Eurovision the Euroclub and the Euro Fan Café will be both housed under the same roof, in a two-storey high and 2,800 square meters large custom-built venue. Daytime open to all, and during the evenings transformed into a night club for accredited fans and delegations.
The Euro Fan Café
Euro Fan Café will open its doors for both Stockholmers and visitors. You will need no accreditation to access the Euro Fan Cafe. You can mix and mingle with the fans, get a bite, have a drink,  partake in the Eurovision fun activities, enjoy the Euro atmospehre and learn more about the Eurovision Song Contest.
Parties, quizzes, competitions, meets and greets with artists and performances will take place here during the Eurovision weeks.
Euro Fan Café will consist of three rooms on two floors with different concepts and four bars; a large lounge room on two floors with a stage and two bars, a smaller room with a bar and stage, as well as an outdoor terrace with a bar.
In the evenings the Euro Fan Café and Euroclub will be integrated from 8 pm onwards. All accredited fans and fan media will be able to move freely between the two premises. Euroclub will accomodate three additional bars and a large stage where the participating artists will perform.
Euro Fan Cafe Opening Hours:
02-13 May-  11:oo- 20:00 (08 May closed)
The Hostesses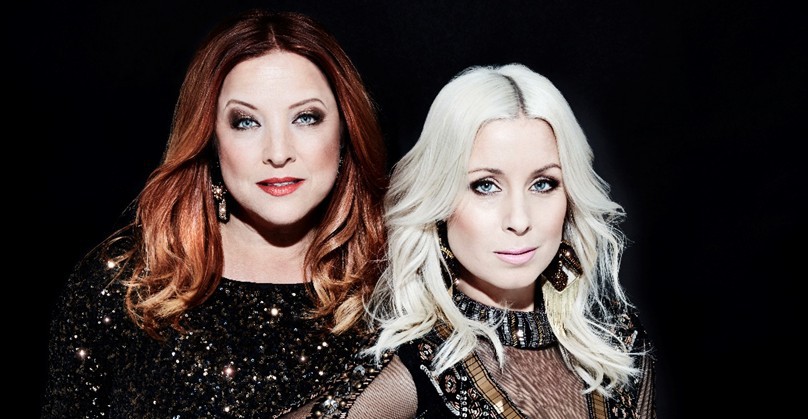 Shirley Clamp and Velvet will have the grand honour of hosting the Euroclub during the Eurovision weeks in the run up to the big event. Every night between 2 and 14 May, Velvet & Clamp will welcome artists, delegations and fans. They will be joined by several notable guests, all known from the Melodifestivalen and the Eurovision Song Contest.
Shirley and Velvet's video competition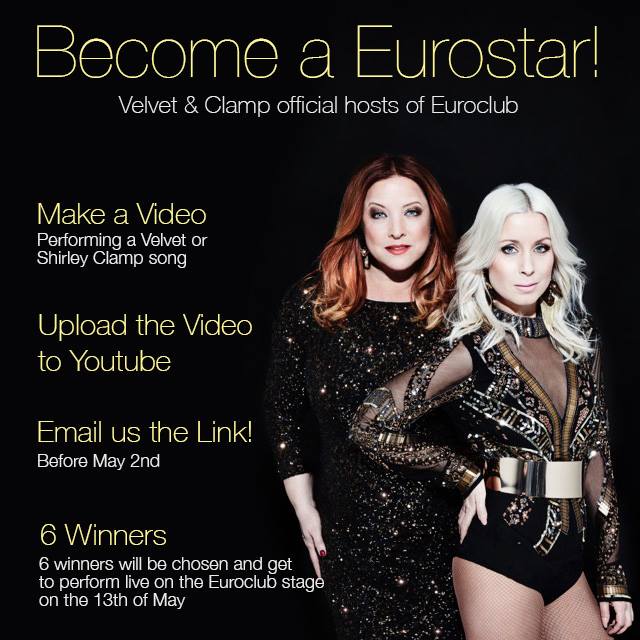 Shirley and Velvet will be holding a singing competition on the 13 May at the Euroclub. In order to enter you must record a video of yourself singing a Velvet or Shirley Camp song. You must then upload the video on Youtube and email the link to the Euroclub before 2 May. Hereafter a total of 6 winners will be selected to compete and perform live on the Euroclub stage.
Shirley and Velvet's video about Eurostar
Performing Artists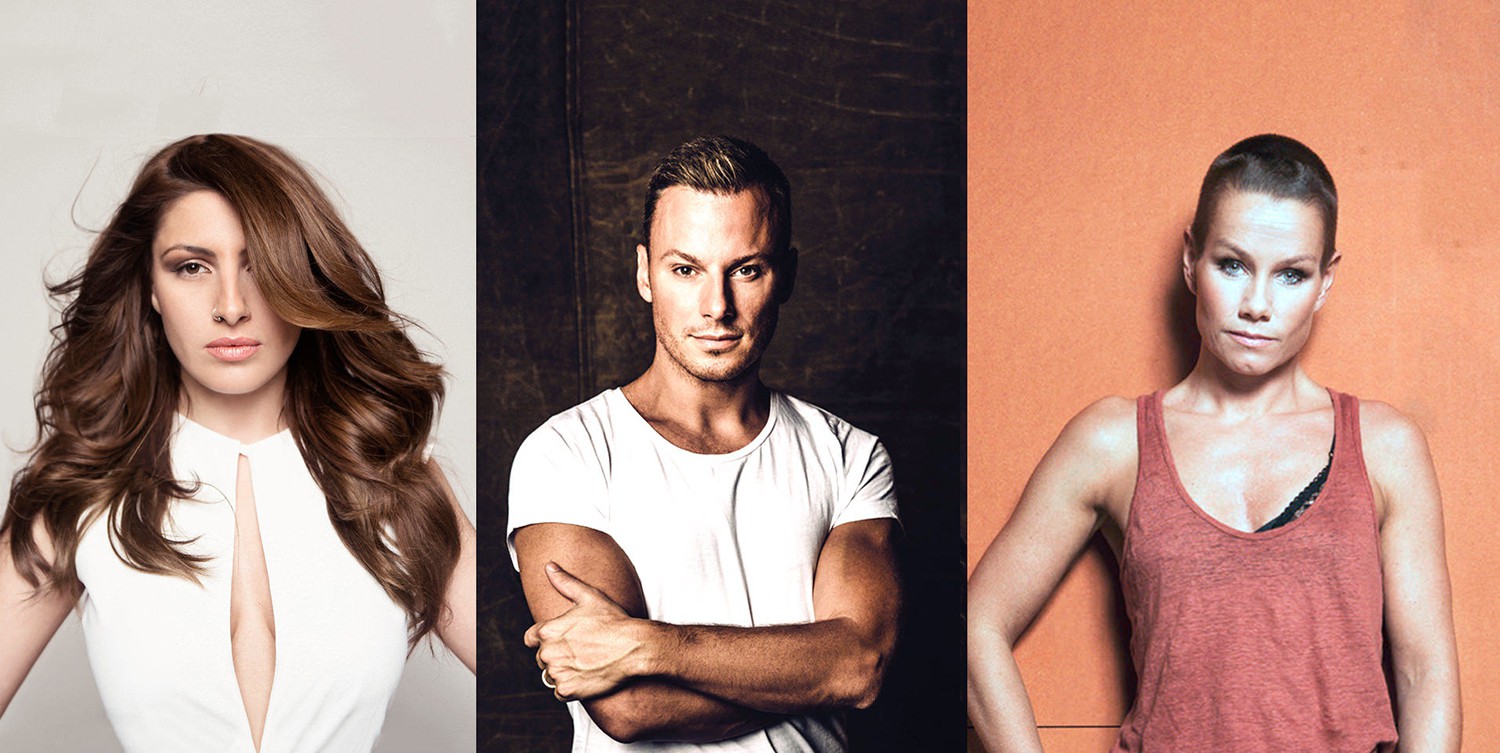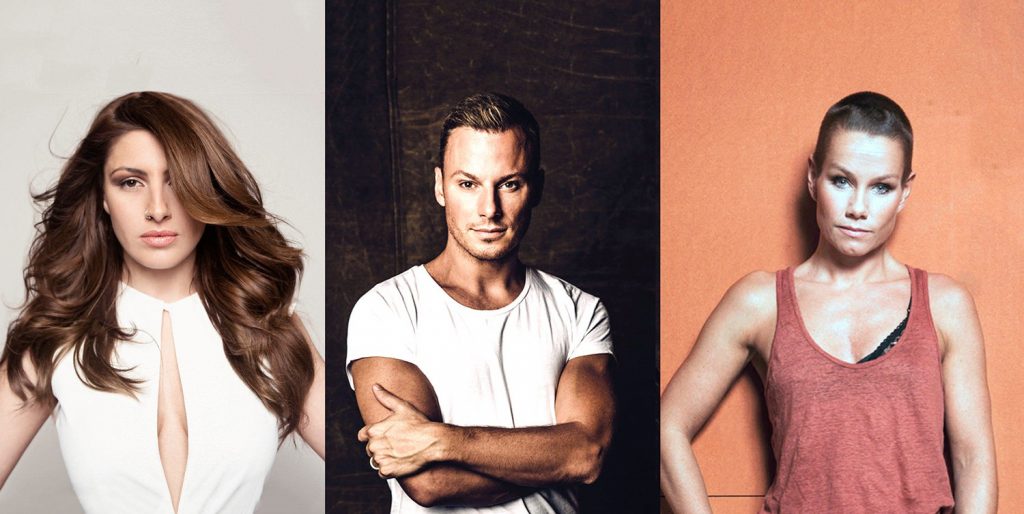 A grand star-studded line up of Eurovision and Melodifestivalen stars have been lined up to perform at the Euroclub: Helena Paparizou (7 May), Magnus Carlsson and Linda Bengtzing and many more acts to be revealed in due course.
Shirley Clamp and Velvet will be inviting their friends to come and perform during the Eurovision nights. The 2016 Eurovision acts will also be performing at the Euroclub during the Eurovision weeks.
Euroclub Hotline
A special Euroclub hotline for accredited fans, media, journalists etc will be enabled during the Eurovision weeks. You can call and get more information on the Euroclub's agenda, programme and on going events.
Transport
Shuttle buses will be operating from the Globe Arena and official hotels to the Euroclub. (Accredited journalists/fans)
You can even the take the subway and get down at Gamla Stan. The Royal Palace is just a 5-10 minutes walk from Gamla Stan Station.
Get your Sunday best out, put on your dancing shoes coz the party is about to begin! The Euroclub and Stockholm's nightlife are waiting for you!
Shuttle Bus: Globe Arena/ Official hotels to Euroclub
Subway: Gamla Stan Station (Red/Green lines) , Kungsträdgården Station (Blue line)
Euroclub Admission:  Only Accredited Persons Allowed
Address: Skeppsbron, 111 30 Stockholm, Sweden
For more information on Stockholm you can visit visitstockholm.com
You can follow our forthcoming series of Discover Stockholm articles with photographs and videos on ESCToday.com and on our official Esctoday Instagram and ESCToday Facebook pages.