As tradition has it, since 2002 the Marcel Bezençon Awards are held prior to the Grand Final and three awards are handed out to the competing acts and composers in the competition: Artistic Award, Press Award and Composer Award. Loreen and Marco Mengoni were both honored with the coveted awards.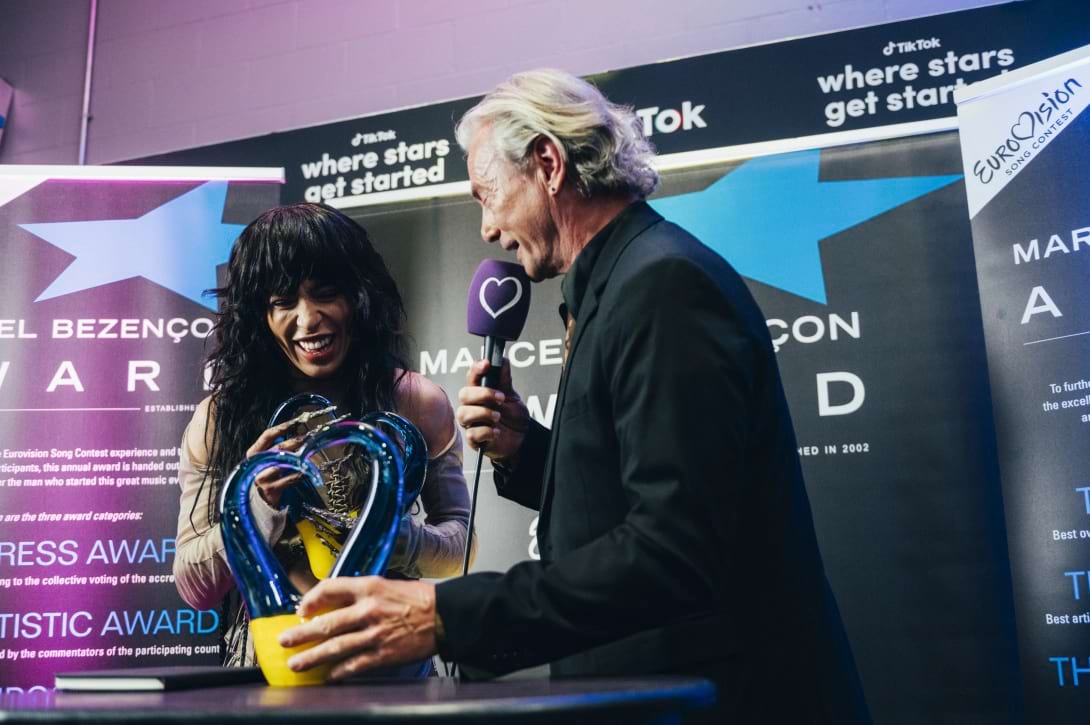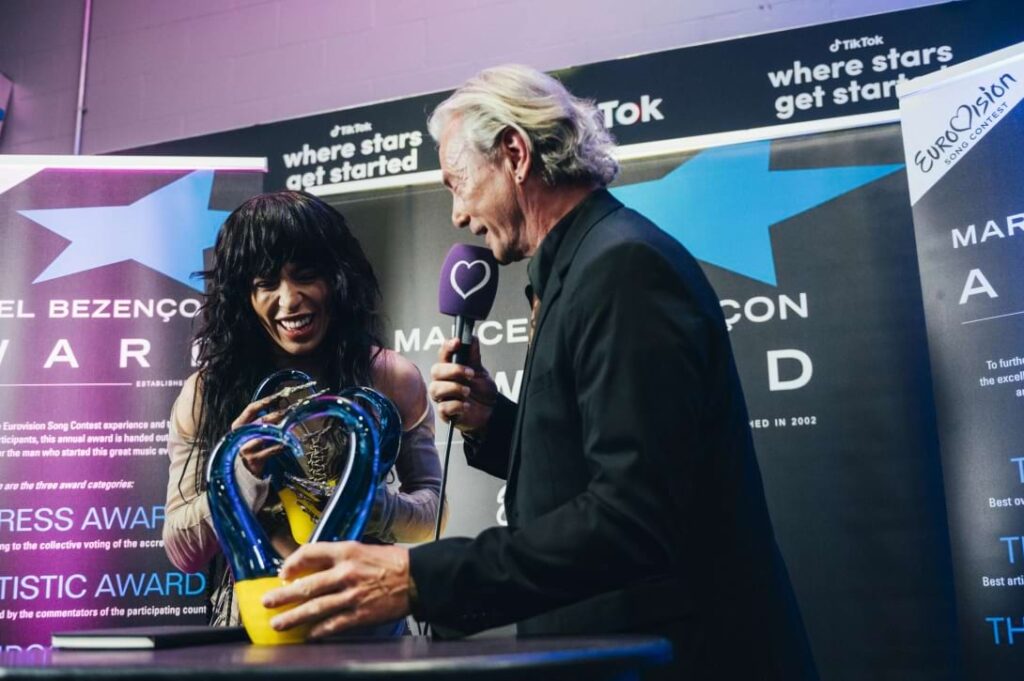 Swedish Eurovision Midas aka Christer Bjorkman was the master of ceremonies of the event and was in charge of handing over the awards. Christer Bjorkman is a household name when it comes to Eurovision and Melodifestivalen. He represented Sweden at the 1992 at the Eurovision Song Contest in Malmo and has been the Swedish Head of Delegation for many years.
The Awards Event was held at the Delegation Bubble on the eve of the 2023 Eurovision Grand Final.
About Christer Bjorkman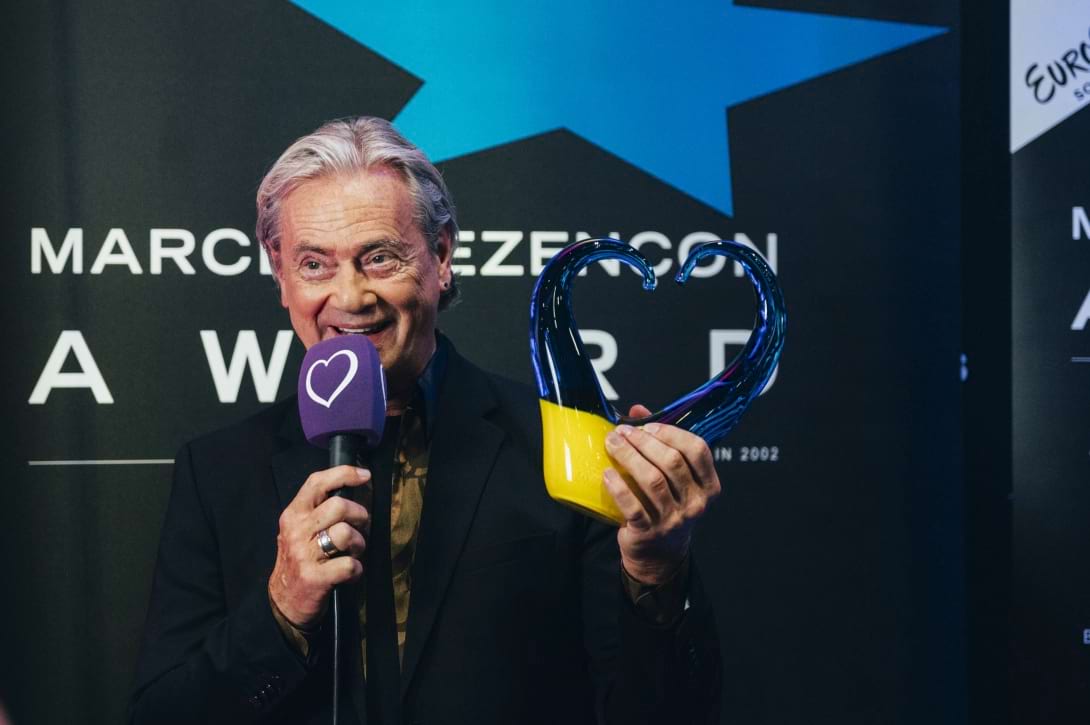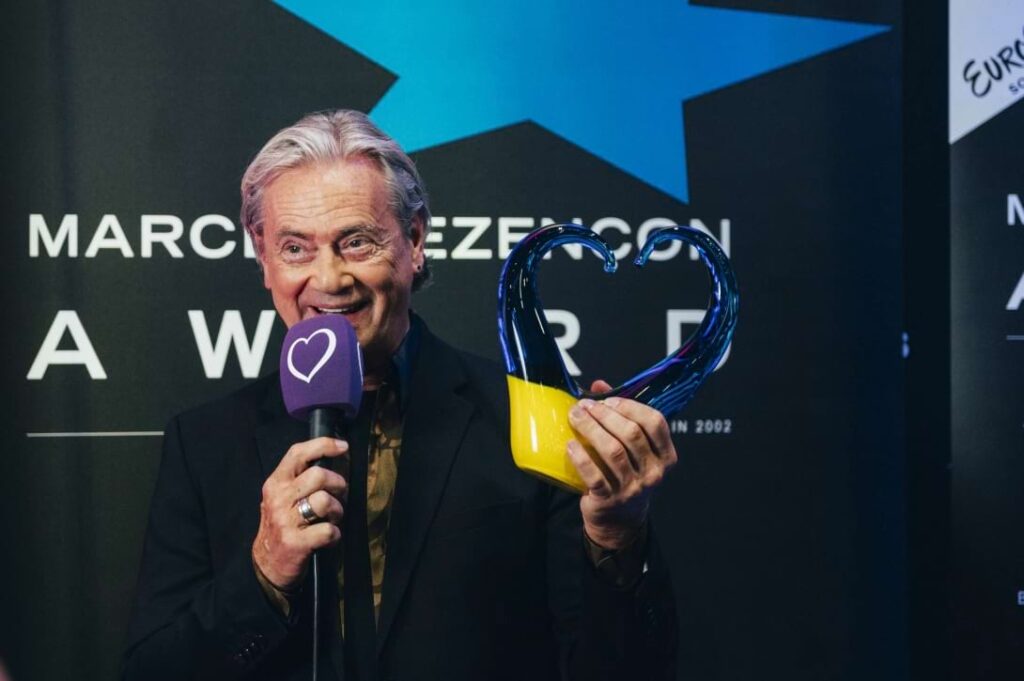 Christer has extensive knowledge of the Eurovision Song Contest having successfully produced the Eurovision Song Contest twice in 2013 and 2016, namely in Malmo and Stockholm. He is also the man responsible for transforming Sweden's national selection, Melodifestivalen, into the biggest television show of the year in Sweden.  In recent years he was also involved in the 2018 and 2019 Eurovision editions, he was responsible for producing the look and feel of the stage show for each act.
He was recently part of the Benidorm Fest 2023 international jury and he accompanied Loreen and the Swedish delegation to Liverpool for Eurovision 2023.
The 2023 Marcel Bezençon Awards
Loreen, the reigning Eurovision Queen, received 2 Marcel Bezençon the Press Award and the Artistic Award for Tattoo. Whilst Marco Mengoni received the Composer Award.
Loreen won the Artistic Award which is given to the best artistic performance and is determined by the commentators of the competing broadcasters at Eurovision. We must note that Loreen won the same award back in 2012 for 'Euphoria', hence she is the only artist till date that has won the same award twice.
Loreen also won the Press Award which is determined via the accredited press in the contest.
Marco Mengoni, Italy's most sought after artist was awarded the Composer Award along with his team, Davide Petrella and Davide Simonetta for 'Due Vite'. This award is determined by the composers of the competing songs in the contest.
Source: eurovision.tv
Photo credit: EBU/Sarah Louise Bennett