ORF, the Austrian national broadcaster, has revealed the name of the 2019 Austrian Eurovision hopeful today. PAENDA will be defending the Austrian colours at the forthcoming 2019 Eurovision Song Contest in Tel Aviv.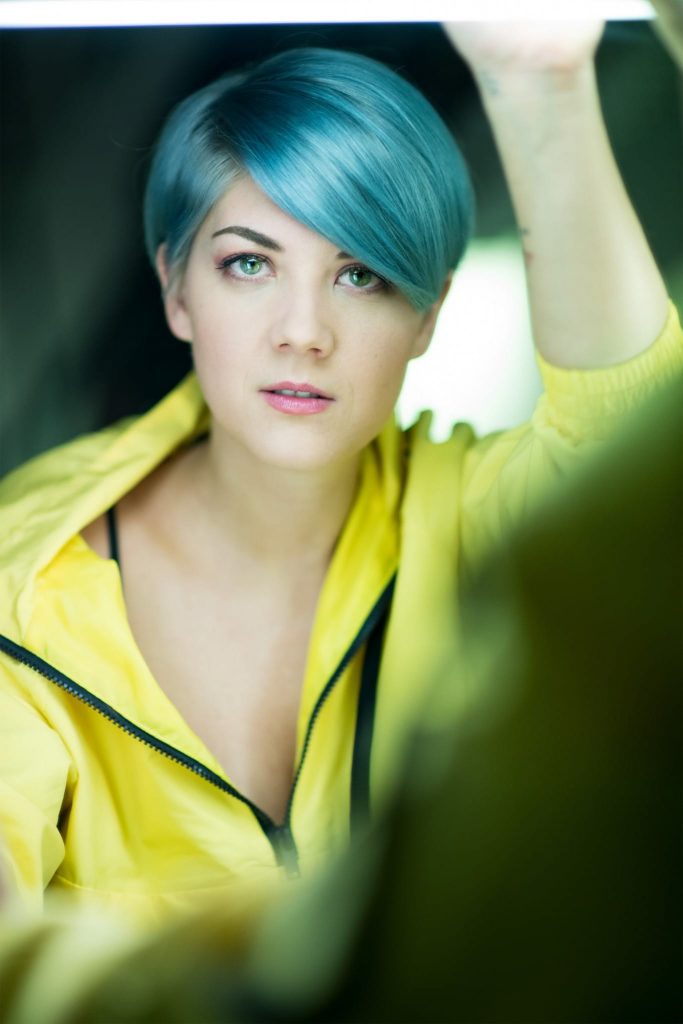 PAENDA will be following Cesar Sampson's footsteps and will represent Austria at the upcoming Eurovision edition in Tel Aviv. ORF has opted for an internal selection in order to select its Eurovision hopeful for the third consecutive year.
The Viennese artist with roots in Styria will defend the Austrian colours in Tel Aviv with her song Limits. The atmospherically charged electronic-pop ballad will be presented to the public in the coming weeks.
Ms. Kathrin Zechner (ORF Program Director) says:
With PAENDA, we are setting an expressive sign in Tel Aviv for Austria as a modern, powerful country of music.

PAENDA is an outstandingly versatile artist and woman, who not only composed and texted but also produced the songs she impressively sings and interprets – so she lives her art 100 per cent.

It is her own emotions, experiences and her soul that she expresses and with which she will cast a spell over the audience.

I am happy and content, especially in the jubilee year of the conquest of suffrage and parliament by women that a strong, yet sensitive, young, modern woman represents Austria on the big ESC stage.
PAENDA comments about her Eurovision entry Limits:
If only you yourself open your personal limits and you set your own limits – then you are finally a free person! On my way to becoming an artist, I have put my own wishes into actions!

Just as every person in the course of one life can turn from a caterpillar to a doll and finally to a butterfly.

I am purposeful, open and want to change the world for the better. That's why I approach people – as an independent person. Equality and justice always start with oneself.

Stop wishing – start doing! It is better to do something than simply to wish something were to happen!
PAENDA is called to music
At the age of 14 PAENDA wrote her first own songs and learned how to play the guitar and the piano in order to implement them musically. When it became clear that the music was not just a passionate hobby for her, but a vocation, she moved to Vienna in her twenties to study jazz and popular singing. Engagements in several music projects followed until she launched her project PAENDA in 2015.
PAENDA is a true artist
As a solo artist, she not only began to compose and write song lyrics, but also started to produce her own music.
PAENDA says:
That was never something I could have dared to dream about as a young girl in the school choir in Styria.
Her first singles Waves and Good Girl attracted some attention and the debut album EVOLUTION I, released in February 2018 on Wohnzimmer Records, was received with great enthusiasm. PAENDA's second album, consistently titled EVOLUTION II, will be released on April 26, 2019 at Wohnzimmer Records.
PAENDA & Eurovision
PAENDA shares her thoughts  on Eurovision and her upcoming participation in the competition:
As I was watching the Eurovision Song Contest on ORF these past few years, I knew that if the opportunity presented itself, I would very much like to become a part of it and compete for Austria.

There are so many beautiful things going on in the course of this wonderful event: music becomes a universal language, boundaries dissolve and it is shown that love is colorful, diverse and cannot be placed in any one drawer.

The Eurovision Song Contest is, so to say, a bridge builder that manages to unite different cultures and religions, at least for a while. Now I'm allowed to sing for Austria and I'm overwhelmed. It really means a lot to me to be part of this message to the world.
Austria in Eurovision
Austria debuted at the Eurovision Song Contest in 1957 and has won the competition twice with Udo Jurgens (1966) and Conchita Wurst (2014).  The country has participated 51 times in the contest and hosted the event twice in its majestic capital Vienna (1967, 2015).
In 2018 Austria selected Cesar Sampson via an internal selection in order to defend the Austrian colours at the Eurovision Song Contest with his entry Nobody but you. The multi talented Austrian artist placed 3rd in the Grand Final , winning the jury vote and giving Austria its third best result in the competition.
ESCToday is growing and always looks for new members to join our team! Feel free to drop us a line if you're interested! Use the
Contact Us page
or send us an email at
[email protected]
!