SBS, the Australian national broadcaster, has revealed today that it will be introducing a brand new format in order to select it Eurovision entry and hopeful next year.
The Aussies have opted for an internal selection since their debut in the competition. 2019 will see some major changes in the Australian Eurovision selection process, as Australia will be introducing a national selection in order to select the Australian Eurovision act and entry for Tel Aviv.
The 2019 Australian national selection Eurovision: Australia decides is scheduled to be held on Gold Coast, Queensland on 9 February 2019. The Australian national broadcaster has published the rules and regulations for its forthcoming national selection and opened the submission window for composers to submit their entries.

Last year the Australian broadcaster confirmed to ESCToday that Australia was planning to introduce a national selection in 2019 in order to determine its Eurovision act.
Mr. James Taylor (SBS Acting Managing Director) says:
SBS has been the Australian home of the Eurovision Song Contest for 35 years and 2019 will mark Australia's fifth year of competing in the event.

As our country's passion for Eurovision continues to grow, we are inundated by fans wanting to have their say in choosing who represents Australia on the world's biggest stage.
Mr. Paul Clarke ( Australian Head of Delegation/ Director of Blink TV Australia) says:
This will be the first time our huge fan base will be able to see a live Eurovision show in an Australian venue – the Gold Coast Convention & Exhibition Centre, as well as live on SBS. We have great plans to make the Gold Coast Eurovision Central in February 2019, so with spandex and sequins at the ready, it will be an awesome show.
The 2019 Aussie Eurovision National Selection
SBS and production partner Blink TV, will host a national contest, Eurovision – Australia Decides, to select the artist and the song that will compete at the Eurovision Song Contest in 2019.
SBS and Tourism and Events Queensland are behind Eurovision – Australia Decides – a live contest open to aspiring songwriters where a jury and the general public will vote for their favourite performer.
Eurovision – Australia Decides is scheduled to be held on the Gold Coast in February 2019 in a series of live performance shows on Friday 8 and Saturday 9 February, and a Live Show will be broadcast exclusively on SBS on Saturday 9 February, during which voting will be open to the public.
08/09/2019- Australia Decides Jury Show (no broadcast)

09/02/2019- Australia Decides Matinee Show (no broadcast)

09/02/2019- Australia Decides Grand Final (Live Broadcast)
Tickets for Australia Decides will be going on sale in due course. SBS will be releasing further information regarding tickets soon.
SBS calls for songs
SBS is calling on songwriters across Australia, of all ages and at all stages in their careers, to submit an original composition for consideration. The Australian broadcaster has launched a song submission portal, which is now open until Sunday 4 November.
There are no restrictions on the number of songs composers and songwriters, both published and unpublished, can submit. Songs will be shortlisted later in the year and paired with some of Australia's most recognised artists.
The 2019 Australian Eurovision entry and hopeful will be determined via a public voting/ jury deliberation very much in the Eurovision Song Contest style.
The hosts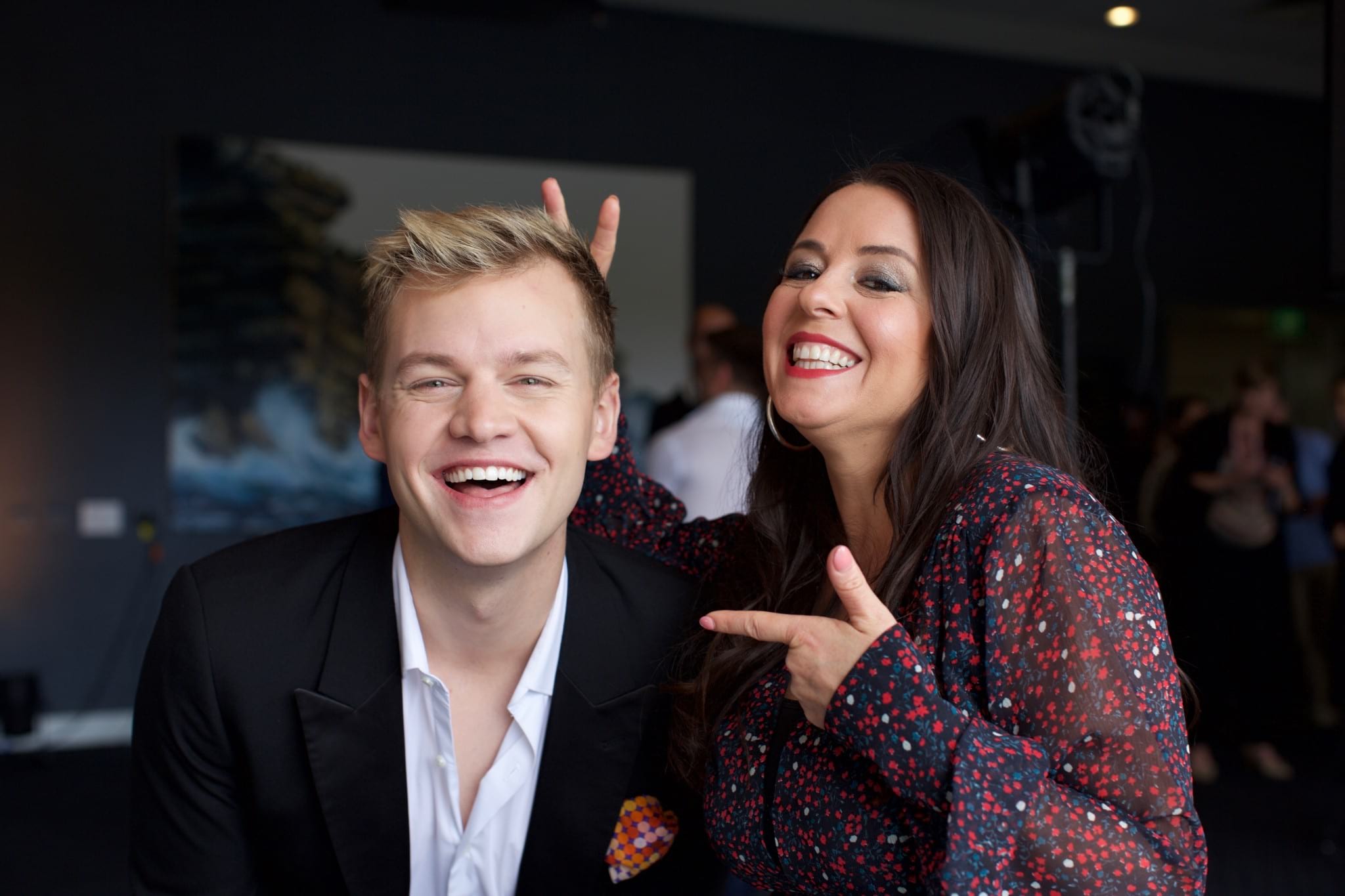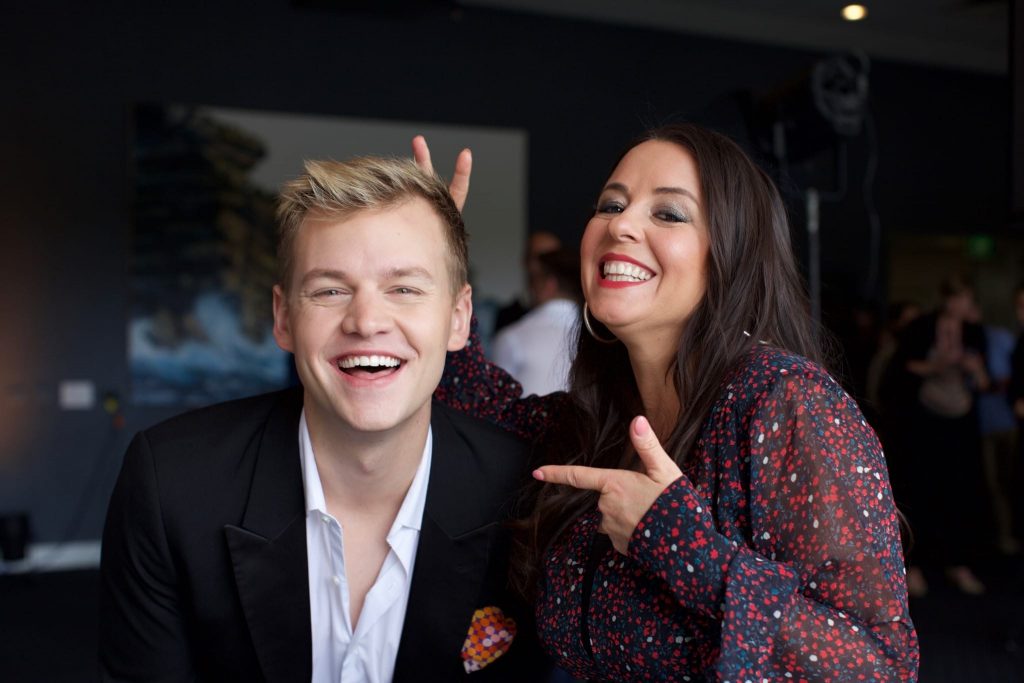 The 2019 Australian national final will be hosted by radio host, presenter and music buff Myf Warhurst, and comedian Joel Creasey, Eurovision – Australia Decides will showcase the best of Australian music and bring the nation closer to the Eurovision action.
Joel Creasey says:
I can't wait to be part of the first ever Eurovision selection show in the Southern Hemisphere and find the next Aussie classic, up there with the likes of Farnsy's You're the Voice, Braithwaite's The Horses or my personal favourite, the seminal debut single from Bardot, Poison.

It's over to you Australia – let's give Europe our best.
Myf Warhurst says:
In 1994, a band now known as Silverchair won a competition run by SBS's Nomad program, with support from Triple J, with their hit song Tomorrow – now an Aussie classic. Can we back it up with another worldwide smash hit?

Eurovision – Australia Decides is a great opportunity for songwriters, both published and unpublished, to show us what they've got and for a suite of Australian artists to bring these songs to life on stage in February.
How to submit a song
Song must:
be an original work;
have a duration no longer than 3 minutes and a minimum of 2 minutes;
not have been made publicly available;
include vocals;
be submitted on or between 14 October 2018 and 4 November 2018.
Composer(s)/Songwriter(s)
must be Australian citizens or Permanent Residents;
can be published or unpublished;
must agree to grant all rights necessary for the song to be used in the Show and ESC
agree to Terms & Conditions by submitting a song
Australia in Eurovision
Australia debuted at the Eurovision Song Contest in 2015 and has competed in our beloved competition four times.
The Aussie nation was invited to compete at the 2015 Eurovision Song Contest in Vienna, as a one off participation but the country embraced the competition with such enthusiasm that they have been invited to retun every year since.
Australia achieved its best result in the contest in 2016 when Dami Im nearly walked away with the coveted Eurovision trophy with her entry Sound of silence, placing 2nd in Stockholm.
Our neighbours down under have enjoyed much succcess in the contest having achieved three top 10 placings in their four year Eurovision history.
In 2018 SBS went internal for the fourth consecutive year and selected Jessica Mauboy to represent Australia at the Eurovision Song Contest in Lisbon with her entry We got love. Despite a magnificent performance Australia placed 20th in the Grand Final in Portugal.