Only two weeks before her taking to the stage of Altice Arena, the reports for the upcoming performance of the 2018 Finnish hopeful Saara Aalto give the impression that something quite powerful and impressive is being prepared by the country's Eurovision team.
According to reports from the Finnish broadcaster YLE, Saara's staging has been totally reformed and is going to be much different from what we have already witnessed at their national selection show UMK 2018. Taking over both of her national final and Eurovision performances is the highly-acclaimed dancer and choreographer Brian Friedman, who has cooperated with some of the biggest names of the global music industry.
Saara Aalto on her preparations
The former X-Factor UK runner-up and famous Finnish artist opened her heart and talked about the trust she has in all of her teammates and their work, as well as her excitement about the forthcoming Eurovision moment.
This is absolutely amazing, the Eurovision Song Contest is coming pretty soon and is what I've been waiting for so many years. Now our last rehearsals are going on and we are changing arrangements before Lisbon's calling. It seems that the renewed staging is what we were aiming at, so I feel calm and confident.
YLE also points out that the song's meaning is deep and even touches some of Saara's personal issues. Moreover, Saara herself seems to believe a lot in her Eurovision track and presents it as an image of her personality:
Monsters has everything needed for Eurovision. The song can be danced, it's beautiful and in addition, the song could be my self-portrait: a bit strange and mysterious.
Eurovision Wonderland concert
Prior to her flight to Lisbon in a few days, Saara is all set to throw a concert tomorrow in London, titled Eurovision Wonderland. Her fans will be delighted to attend the Finnish hopeful to perform apart from her 2018 entry, former Eurovision and national final entries. The gig will be held at the Under The Bridge venue of the British capital. Hurry up and grab your tickets here!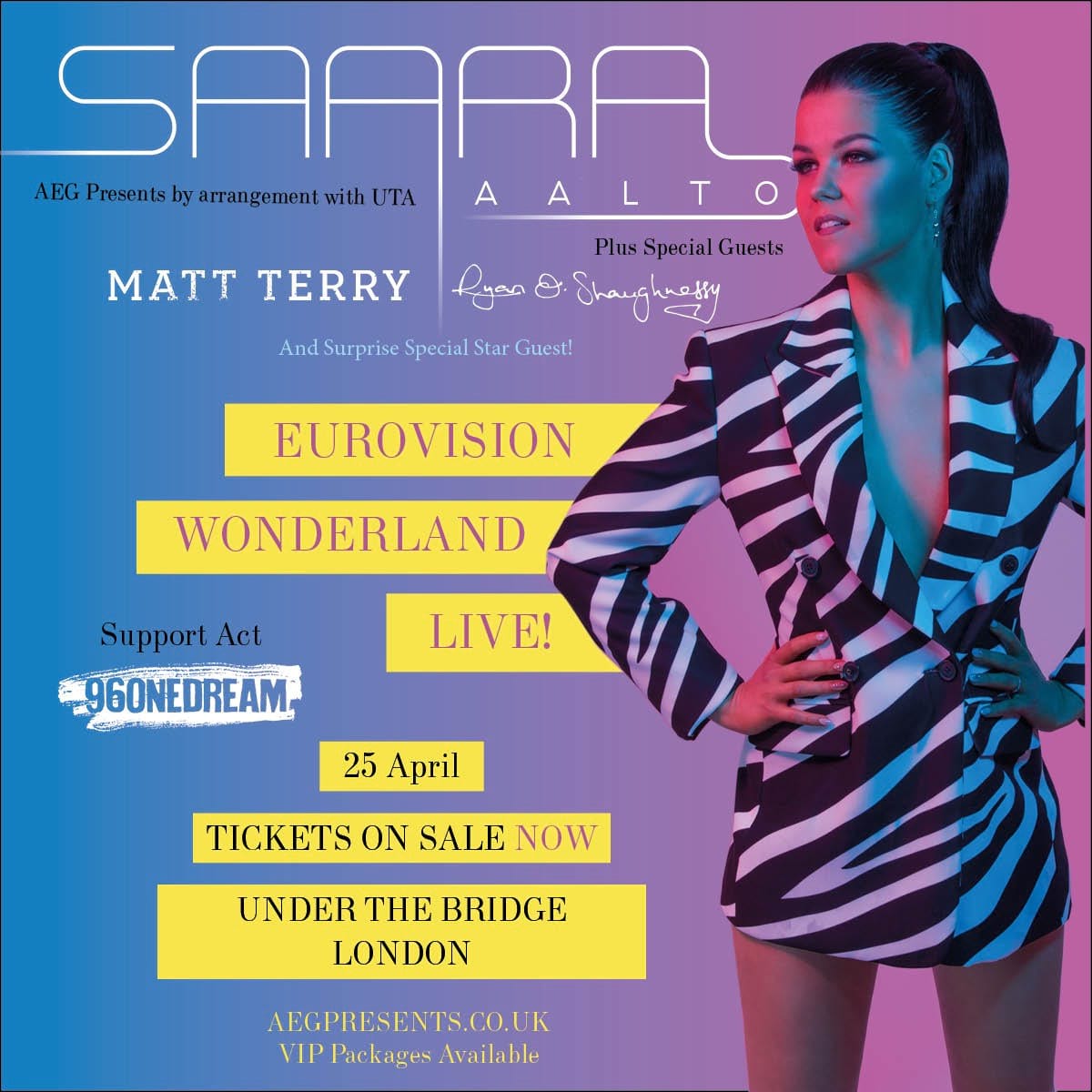 Finland will be the 15th competing act to appear at the first semi-final evening on 8pi May.
ESCToday is growing and always looks for new members to join our team! Feel free to drop us a line if you're interested! Use the
Contact Us page
or send us an email at
[email protected]
!