Ladies and gentlemen, fasten your seat belts as we're about to take off on flight: Festival da Cançao 2018 to Guimarães! The 2018 Eurovision host country, Portugal, will be deliberating its Eurovision 2018 act and entry this evening.

Tonight we will find out who will follow into Salvador Sobral's footsteps and defend the Portuguese colours at the forthcoming 2018 Eurovision Song Contest in Lisbon.
RTP, the Portuguese national broadcaster is all set to showcase an extraordinary and exciting show tonight.
How to watch?
You can watch the Grand Final of Festival Da Cançao 2018  from 22:00 CET (21:00 local time) on the following channels:
RTP 1
RTP International
RTP Africa
RTP America
RTP Asia
RTP webcast
About the show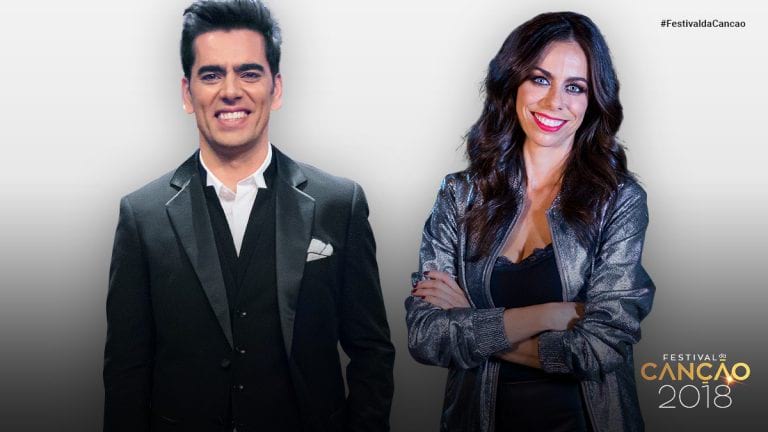 The Grand Final of Festival da Cançao will be held at the Pavilhão Multiusos de Guimarães in Guimarães. A total of 14 acts will fight for the right to fly the Portuguese flag at the 2018 Eurovision Song Contest in Lisbon. The gala will be hosted by Filomena Cautela (Eurovision 2018 host) and Pedro Fernandes.
A special tribute will be paid to former Festival da Cançao  participants/winners Simone de Oliveira (Portugal 1965, 1969) and Doce (Portugal 1982) during the interval of the show.
The 2018 Portuguese entry will be determined via 50/50  regional jury-public televoting deliberation. The regional jury will consist of 7 admistrative regions: Northern, Central, Lisbon and Tagus Valley, Alentejo, Algarve, Azores and Madeira.
The Participants
About Festival da Cançao 2018
The 2018 edition of Festival da Cançao (FdC) consists of three live televised shows: two semi-finals and a grand finale.
The first 2 shows of FdC 2018 will be held at the RTP studios in Lisbon, whilst the grand final will be travelling outside the Portuguese capital, namely to Guimarães.
A total of 26 acts partcipated  in the  2018 Portuguese national selection Festival da Cançao 2018.
ESCToday is growing and always looks for new members to join our team! Feel free to drop us a line if you're interested! Use the
Contact Us page
or send us an email at
[email protected]
!