Boa noite Europe, we have a winner! Portugal has determined the act who will follow into Salvador Sobral's footsteps, Claudia Pascoal will defend the Portuguese colours at the forthcoming 2018 Eurovision Song Contest in Lisbon next May.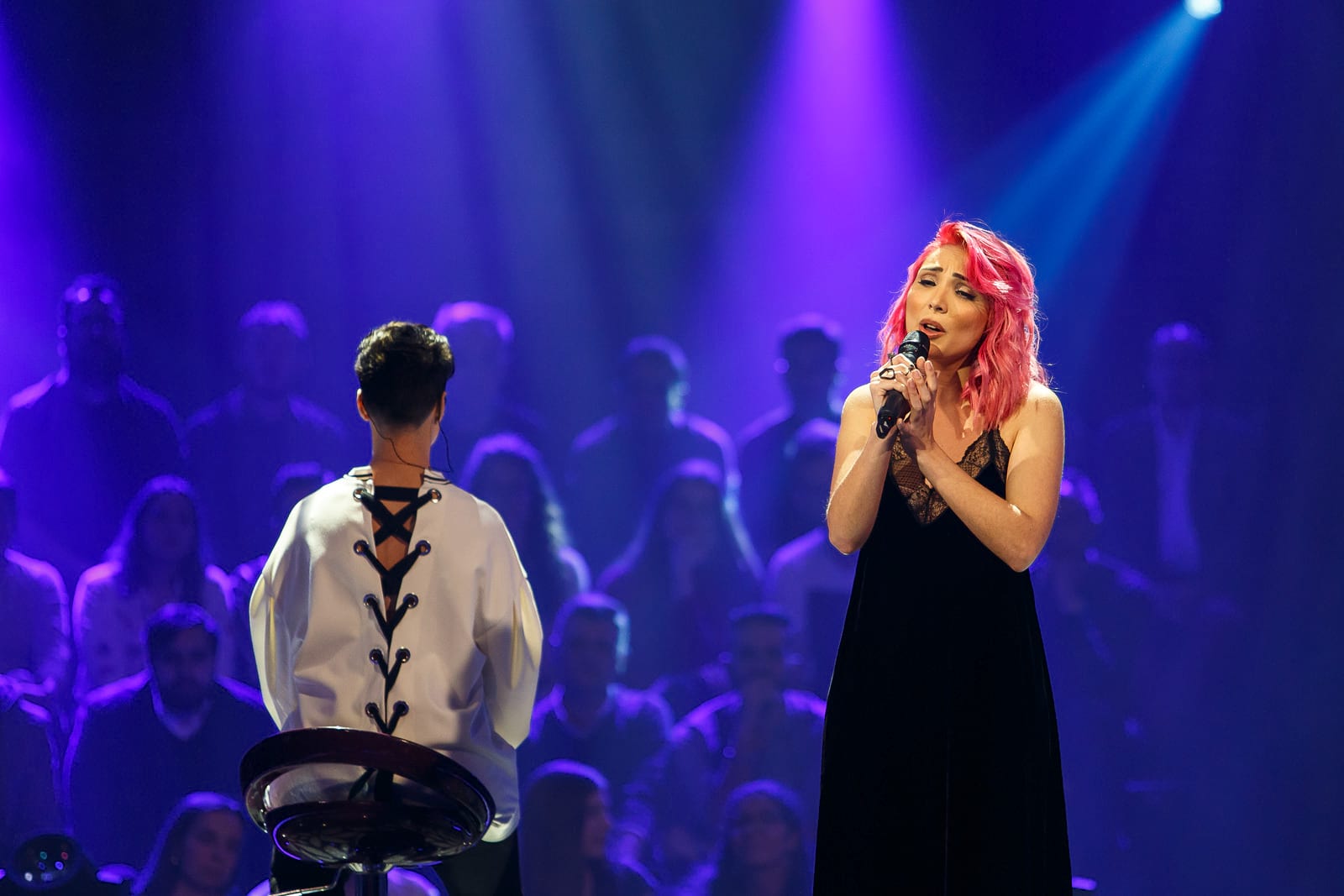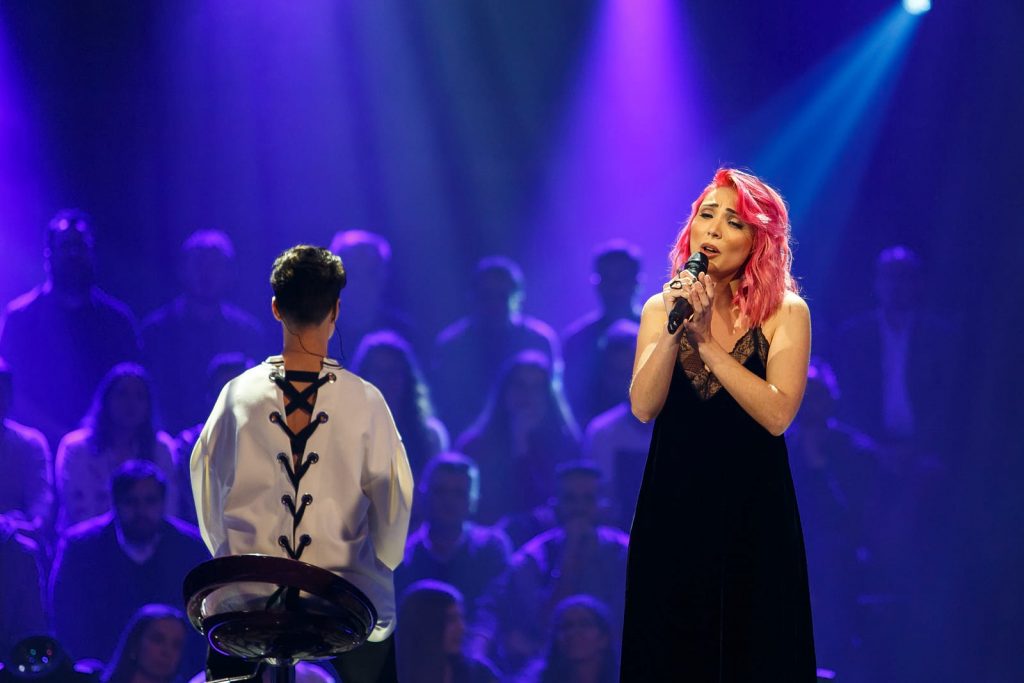 Claudia Pascoal was crowned the winner of Festival da Cançao 2018 with O Jardim and will represent Portugal at the 2018 Eurovision Song Contest on home soil.
After an exciting 2 horse race between Catarina Miranda and Claudia Pascoal during the voting, Claudia Pascoal was declared the winner of the competition. Catarina won the jury vote whilst Claudia won the public televote, both acts tied with 22 points. RTP's rules stipulated that in case of a tie, the song with the highest amount of votes would win the golden ticket to Lisbon, hence we will see Claudia Pascoal representing Portugal at the 2018 Eurovision Song Contest next May.
The 2018 Portuguese entry has been composed by Isaura.
O Jardim- national final performance
O Jardim- semi-final performance
About the show
The Grand Final of Festival da Cançao was held at the Pavilhão Multiusos de Guimarães in Guimarães. A total of 14 acts battled for the right to fly the Portuguese flag at the 2018 Eurovision Song Contest in Lisbon during tonight's gala. The show was hosted by Filomena Cautela (Eurovision 2018 hostess) and Pedro Fenandes.
A special tribute was paid to former Festival da Cançao participants and Portuguese Eurovision hopefuls Simone de Oliveira (Portugal 1965, 1969) and Doce (Portugal 1982) during the interval.
The 2018 Portuguese Eurovision representative was determined via 50/50 regional jury-public televoting deliberation.
Festival da Cançao 2018
The 2018 edition of Festival da Cançao (FdC) consisted of 3 shows: 2 semi-finals, which were held at the RTP's Studio 1 in Lisbon, and a grand final which was held in the north of Portugal, namely in he city of Guimarães.
A total of 26 acts  participated in the 2018 Portuguese national selection Festival da Cançao 2018. 7 acts from each semi-final proceeded to the Grand Final.
Portugal in Eurovision
Portugal debuted at the Eurovision Song Contest in 1964 and has won the competition once, namely in 2017 when Salvador Sobral took Europe by storm with Amar pelos dois.
Until 2017 LuciaMoniz retained the country's best result in the competition, a 6th placing at the 1996 Eurovision Song Contest in Oslo with O meu coraçao nao tem cor.
The 2018 Eurovision Song Contest will be held on 8, 10 and 12 May at the Altice Arena in Lisbon, Portugal.