Broadcaster TVR has announced the professional jury members who will judge Romania's selection for Eurovision 2018, Selecția Națională.
The jury of Selecția Națională 2018 is comprised out of Marian Ionescu, Ilinca Băcilă, Nicu Patoi, Liliana Ştefan and Viorel Gavrilă, all experts in their own right within the Romanian music business.
All about the jury members
Marian Ionescu is the founder of the renowned Romanian band Direcţia 5, who have had many hits in the country. In 2011, Marian Ionescu and Direcţia 5 participated in the Selecția Națională themselves, with the song Cinema love.
Ilinca Băcilă is, of course, no stranger to Eurovision fans: she represented her country together with Alex Florea at Eurovision 2017, earning a respectable 7th place in the Grand Final with their up-beat song Yodel it! Now, the sympathetic artist will give her expert vote as part of the jury.
Nicu Patoi is a veteran of the Romanian music scene, with a career that spans some thirty years. A versatile artist who has performed many styles of music, Nicu Patoi is familiar with the Eurovision stage himself: he accompanied singer Mălina Olinescu on stage as guitarist at Eurovision 1998 in Birmingham, the United Kingdom.
Liliana Ştefan, composer, lyricist and producer, also participated in Eurovision 1998, writing the lyrics for Mălina Olinescu's entry Eu cred, composed by Adrian Romcescu. Liliana Ştefan has collaborated with many well-known artists, including Moldovan singer Natalia Barbu, who represented Moldova at Eurovision 2007 with the song Fight.
Viorel Gavrilă is a member of the Union of Composers and Musicologists of Bucharest, and has over thirty years of experience as a composer, winning many awards. Viorel Gavrilă was part of the official Romanian jury for the Eurovision Song Contest several times, and also was the chair of the Selecția Națională 2015 jury.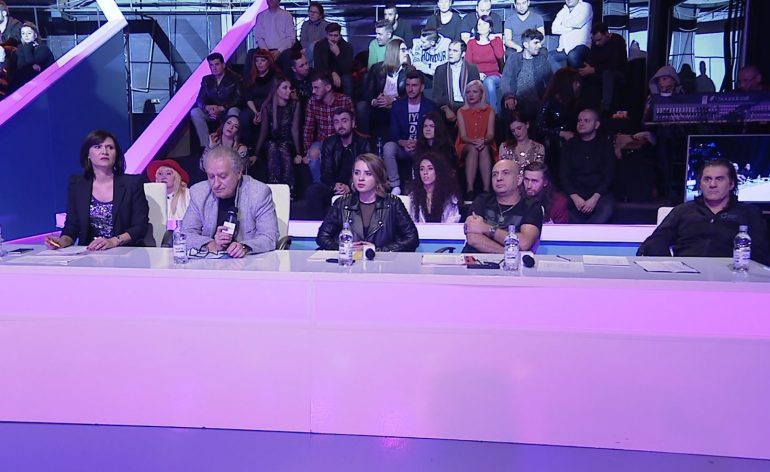 72 entries received
The Selecția Națională 2018 received 72 potential Eurovision entries.
Among the submissions were Eduard Santha, Feli, Jukebox, Xandra, and former Eurovision participants MIHAI (Mihai Trăistariu, Eurovision 2006) and Alex Florea (Eurovision 2017), while composers come from diverse countries such as Belgium, Italy, Moldova, Spain and Sweden, besides Romania itself.
After a stage of live auditions in front of the jury, the semi-finalists are set to be revealed on Friday 22 December 2017. 60 acts will compete in five semi-finals between January and February 2018.
The final of Selecţia Naţională 2018 will take place on 25 February 2018, the winner of which will go on to represent Romania at the 2018 Eurovision Song Contest in the host city of Lisbon, Portugal.
Romania was represented by Ilinca & Alex Florea at the 2017 Eurovision Song Contest in Kyiv, Ukraine. With their entry Yodel it! they eventually reached a respectable 7th place in the Grand Final, receiving 282 points.