Mission accomplished! Although we are still 9 months away from the 2018 Eurovision, the preparations are already underway!
Thus, the ambitious project of ESCToday #10DaysofConfirmations came to an end on Wednesday and we are pleased to say that we've had 11 confirmations for participation at the 63rd Eurovision Song Contest.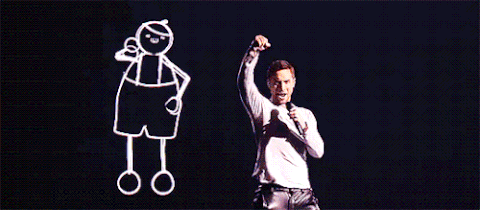 Yes, we will be there!
The 11 countries that have exclusively confirmed to ESCToday that they will be participating at Portugal's first Eurovision edition are the following:
Apart from the countries that became part of our #10DaysofConfirmations project, these that had already confirmed participation at Eurovision 2018 via their national broadcasters are:
Portugal (RTP, host broadcaster)
Switzerland (SRF)
Estonia (ETV)
Denmark (DR)
Malta (TVM)
Ireland (RTÉ)
France (France Télévisions)
Hence, we have already 18 official confirmations from national broadcasters. Of course and beyond that project, the number will be getting even bigger, as the deadline for applications for participation to the EBU is approaching.
The deadline for broadcasters to officially apply for Eurovision 2018 concludes by mid-September. Hereafter, countries have a grace period to confirm their participation or withdraw their application without a penalty.
You have been part of the game, thank you!
Our project gained much more interest with your own interaction, of course! We would to thank very much all of you for taking part to our polls and giving your opinion and suggestions to our #10DaysofConfirmations articles and questions!
Stay tuned on ESCToday, as many more fabulous things are coming soon!
The 63rd Eurovision Song Contest is going to take place on 8, 10 and 12 May in the Portuguese capital, Lisbon for the first time ever. The host broadcaster will be Rádio e Televisão de Portugal (RTP).
ESCToday is growing and always looks for new members to join our team! Feel free to drop us a line if you're interested! Use the
Contact Us page
or send us an email at
[email protected]
!