The 10 Days of Confirmation tradition kicks off today for Eurovision 2018, with Serbia being the first country! RTS, the Serbian national broadcaster has confirmed to ESCToday that they will definitely join the Eurovision party in Portugal next year.
Serbia will be present in Lisbon next year, however they are yet to decide on the mechanism they will use to select their Eurovision act and entry Eurovision 2018. Back in 2017, the country went internal and selected Tijana Bogićević to fly the Serbian flag in Kyiv. Despite an extraordinary performance, Serbia failed to qualify to the Grand Final.
[playbuzz-item url="//www.playbuzz.com/esctoday10/serbia-in-the-eurovision-song-contest-2018″ info="false" shares="false" comments="false" recommend="false"]
Serbia in Eurovision
Serbia debuted at the Eurovision as a solo nation in 2007 and ended up winning the competition the very same year with Marija Serifovic's Molitva. The country successfully hosted the 2008 Eurovision Song Contest in Belgrade.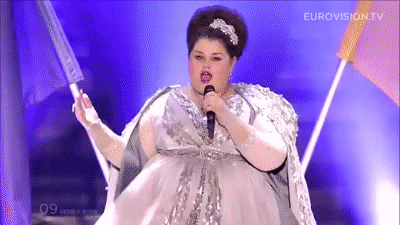 Eurovision 2018
The 2018 Eurovision Song Contest is scheduled to be held on 8, 10 and 12 May in Lisbon, Portugal.
The deadline for broadcasters to officially apply for Eurovision 2018 concludes by mid September. Hereafter, countries have a grace period to confirm their participation or withdraw their application without a penalty.
The final list of the 2018 Eurovision participating countries is expected to be released by the EBU later during the year.
ESCToday is growing and always looks for new members to join our team! Feel free to drop us a line if you're interested! Use the
Contact Us page
or send us an email at
[email protected]
!