There is one more press poll to be presented in this year's Eurovision Song Contest, which will reveal the predicted Top 10 of this year's final. The results will be presented in a special show on our YouTube channel, featuring special guests and more surprises, that will be broadcasted live during the Jury Final on 13 May at 23:30 CET.
Missed this year's previous results? Check out the Semifinals / Sweden+Big 5 results
Last year, the eight countries featured in the top of last year's Daily Press Poll have all managed to end up in the Top 9, putting Israel in the Top 8 (finished 9th) and excluding Estonia (finished 7th):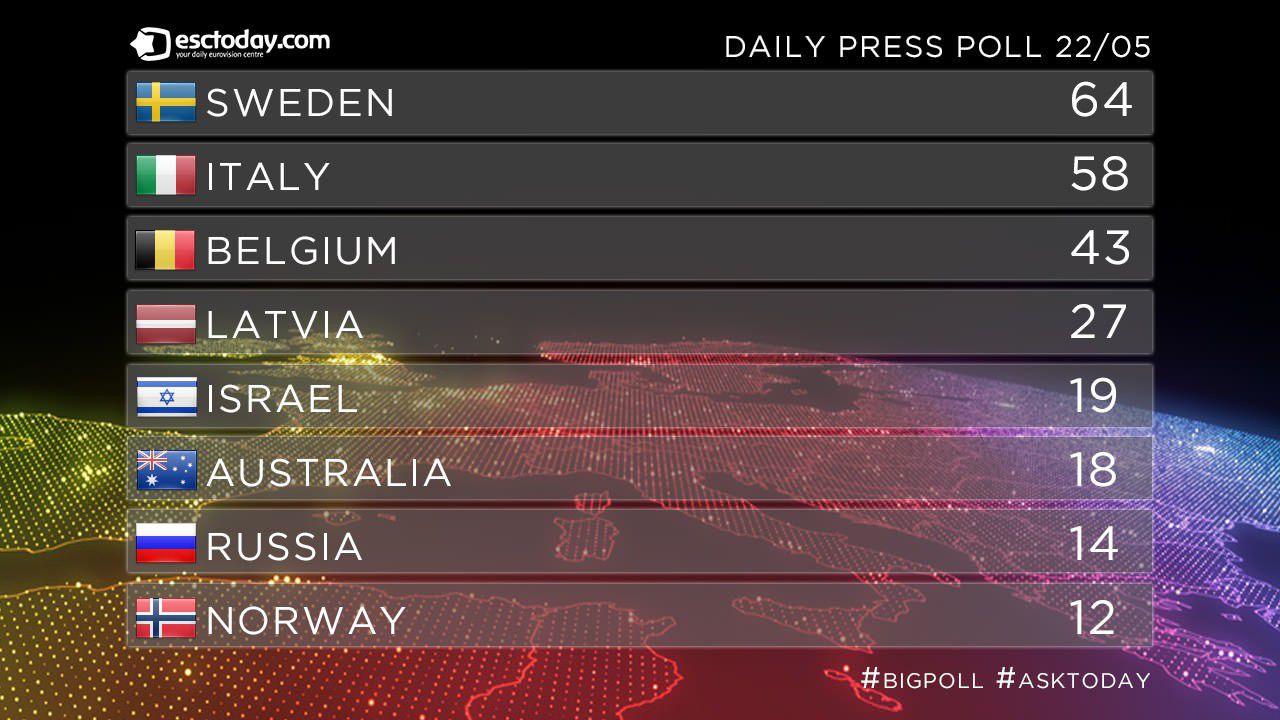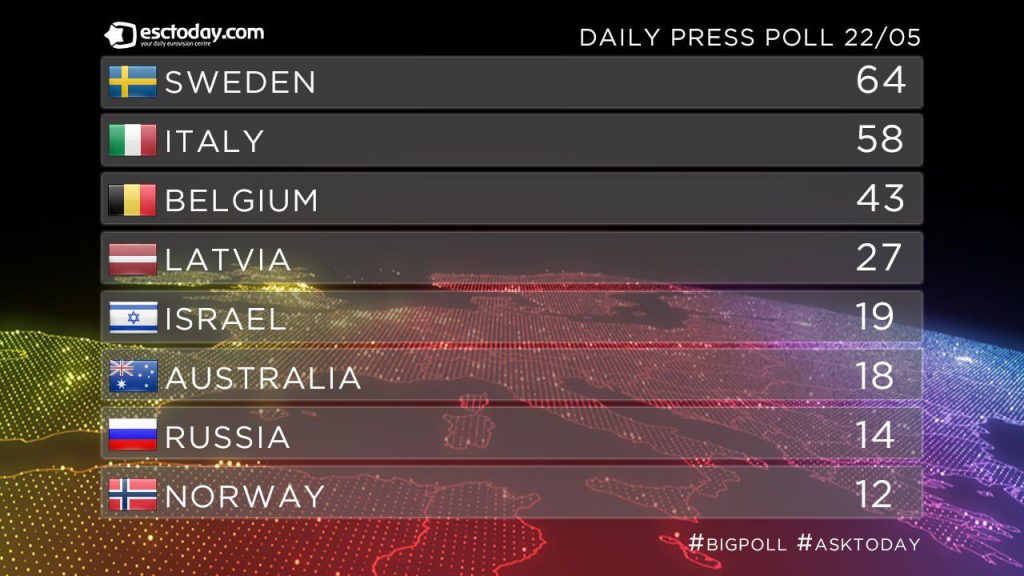 The broadcast presenting the top 10 will be hosted by Gil Laufer as usual, along with special guests that will bring their own point of view regarding the results and predictions of the poll and the final, as well as concluding the 2016 Eurovision Song Contest season. The confirmed guests, so far, are:
Michalis Vranis, ESCToday (Greece)
Sergio Jiandani, ESCToday (Spain)
Benny Roytson, Metro UK (United Kingdom)
Torbjörn Ek, Aftonbladet (Sweden)
Samantha Ross, ESC Insight (United States)
Brent Davidson, ESCXtra (Australia)
Liam Clark, Commentator Assistant of the Estonian Delegation (Australia)
Ola Wąsek, Eurowizja.org (Poland)
(more to come!)
The broadcast will be streamed live on the following link of our YouTube channel. Be sure to tune in on Friday, 13 May, at 23:30 CET:
Stay tuned to ESCToday for more news regarding the Eurovision Song Contest 2016!
ESCToday is growing and always looks for new members to join our team! Feel free to drop us a line if you're interested! Use the
Contact Us page
or send us an email at
[email protected]
!