ESCToday in collaboration with the City of Stockholm will be bringing you a series of articles leading up to the 2016 Eurovision Song Contest in order to showcase and introduce the 2016 Eurovision host city Stockholm to our readers. Today we will have a look at one of the most popular attractions in Stockholm, namely Gamla Stan (the old city).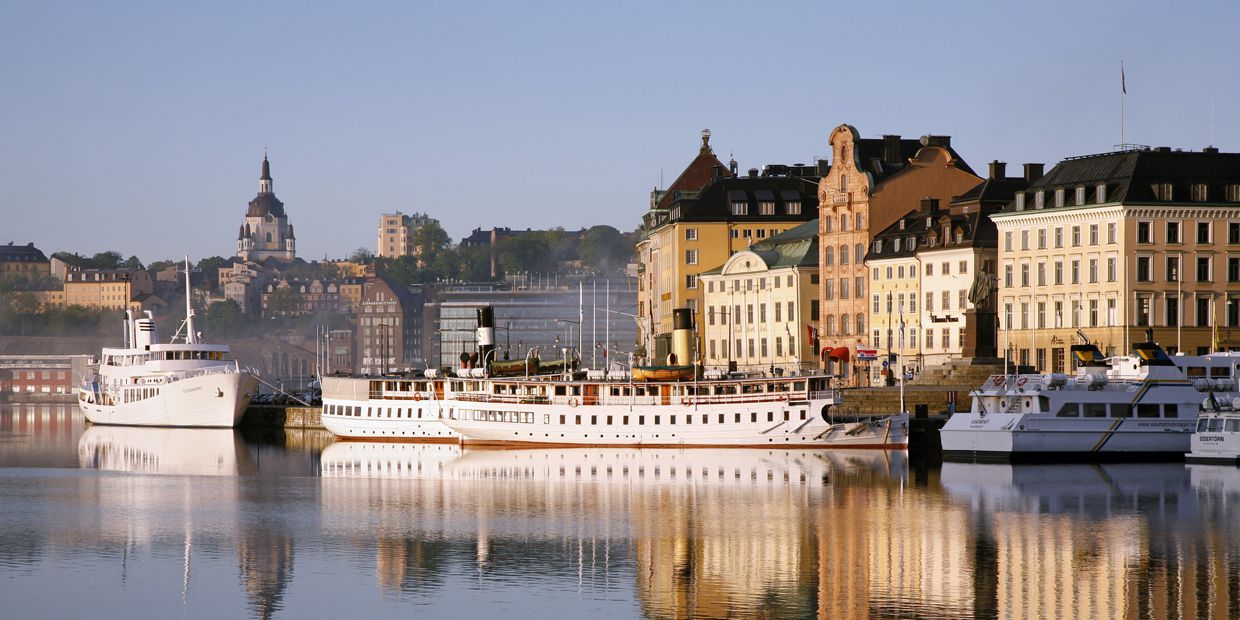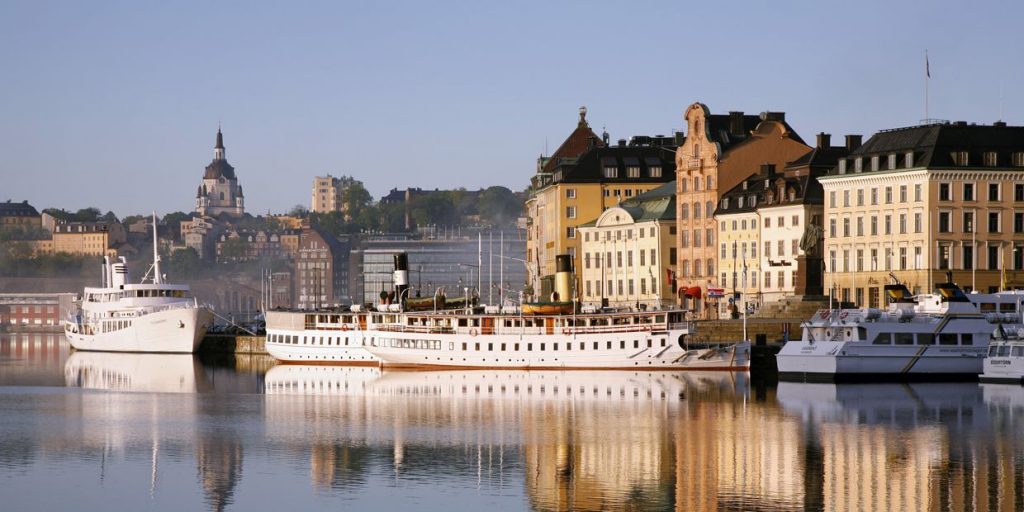 Gamla Stan often known as the old city is pretty much where Stockholm's heart beats. Its popular both among locals and tourists as its mostly pedestrian and walkable. You can get lost in its many quirky narrow cobble stone streets and taste a bit of Swedish history when you visit the old town!
Gamla Stan is beautifully nestled between Södermalm and Norrmalm and is one of the most picturesque parts of Stockholm. Believe me it is one of  my favourite spots in the city.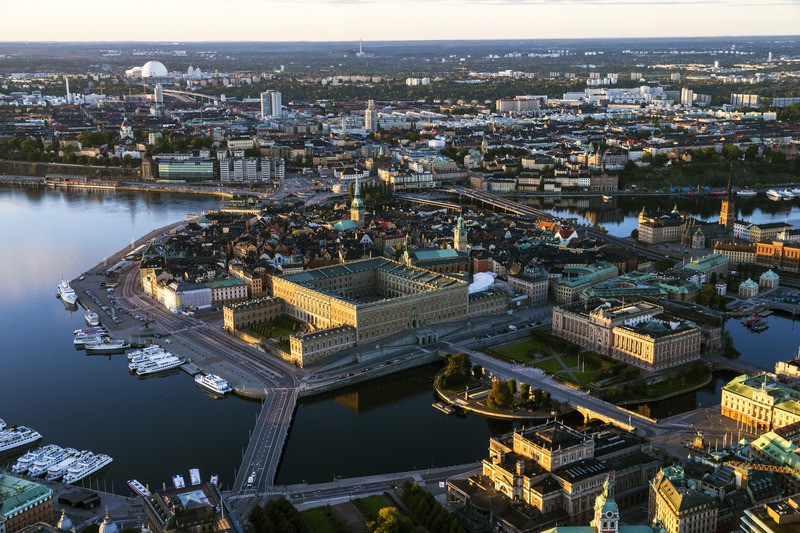 The island of  Gamla Stan is strategically located on the gateway between the Baltic Sea and Lake Mälaren. Some of Stockholm's main attractions such as:  The Royal Palace, The Nobel Museum, The Royal Armoury, Stortoget, The German Church are all located here.
It is here in Gamla Stan where Stockholm was founded in 1252. You will be able to admire the numerous different types of  magnificent buildings mainly painted in different shades of yellow. Västerlånggatan and Österlånggatan are the 2 main streets of Gamla Stan housing many nice shops, restaurants and cafes.
Stortoget is the oldest square in Stockholm and it connects to one of the oldest streets in the city  dating back to the 14th century. You shouldn't miss the narrowest alley in Gamla Stan which measures 90cm in width, Mårten Trotzigs gränd (Mårten Trotzigs alley).
There are several beautiful churches in Gamla Stan: the Great Church, German Church and Sweden's national cathedral- the Stockholm Cathedral.
At the Great Church (Storkyrkan) you can check out the epic statue of St. George and the Dragon. The church is the oldest church in Gamla Stan and is situated next to the Royal Palace.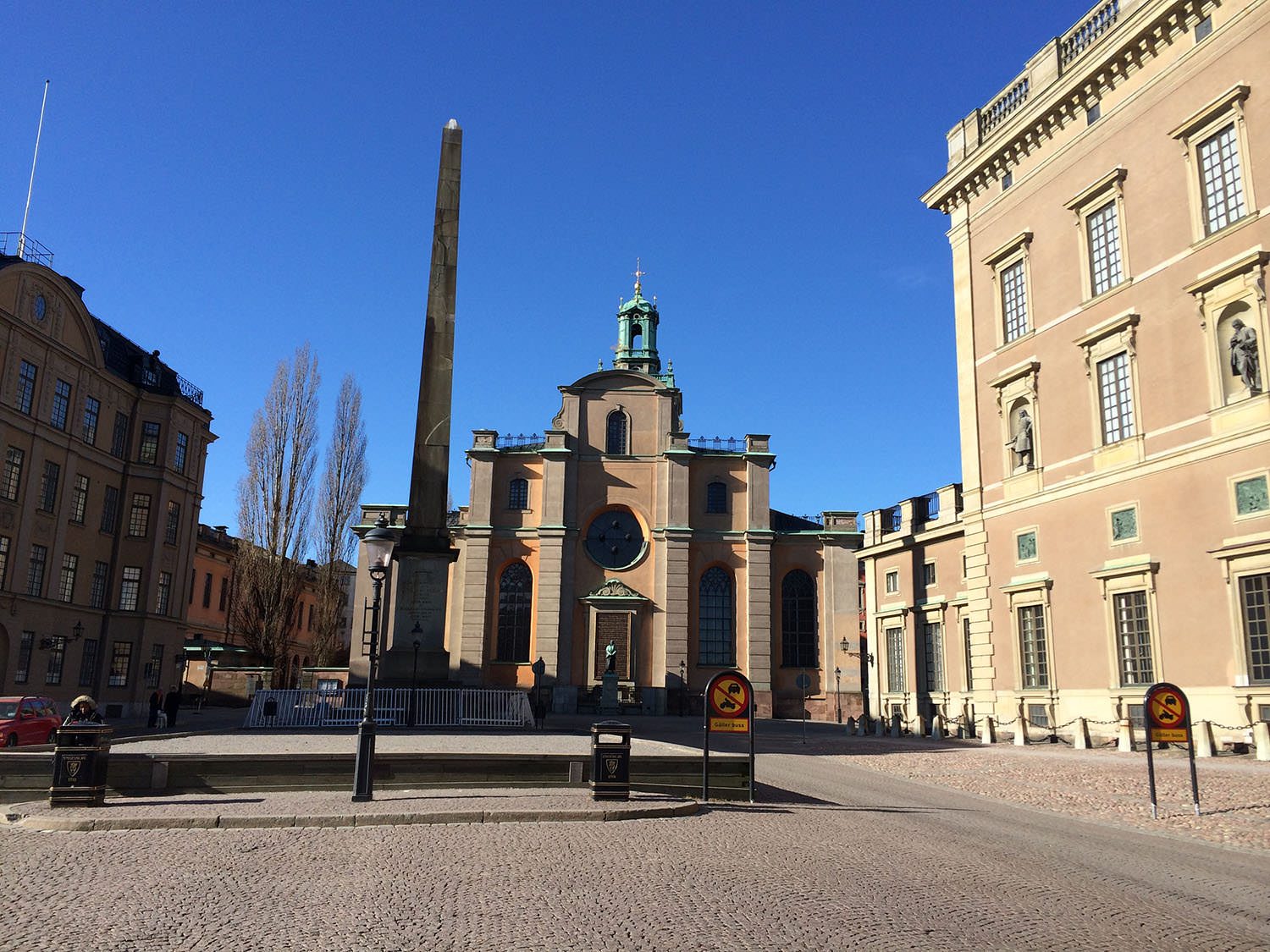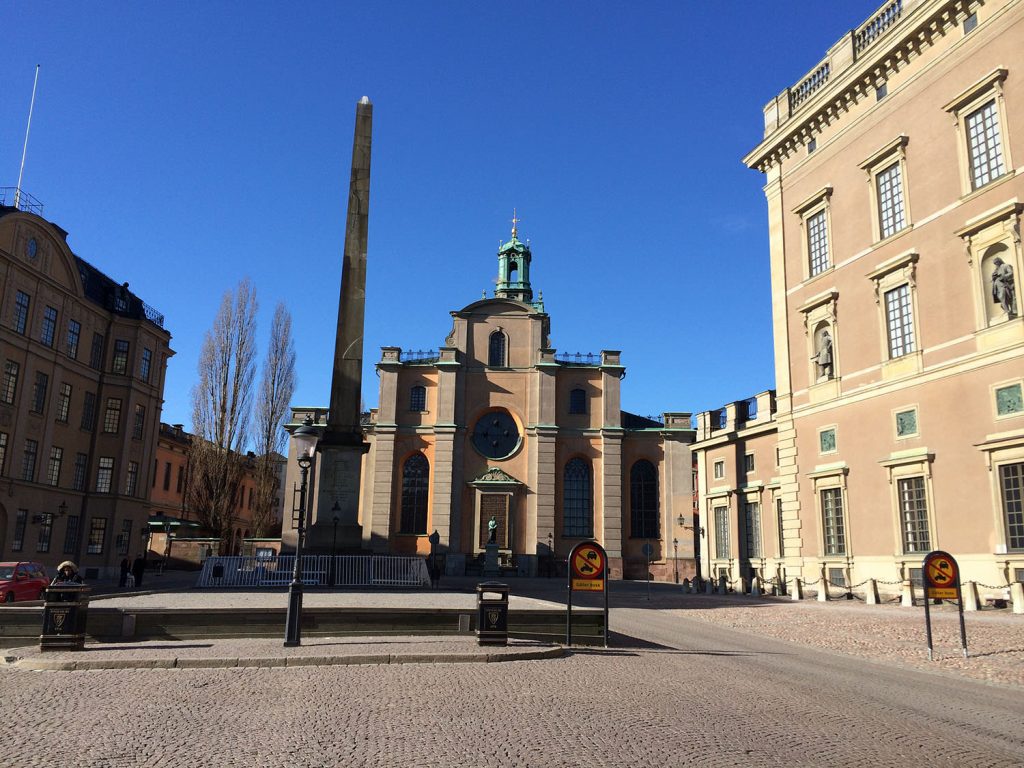 Make sure you do not miss Riddarholmen and the Riddarholmen Church. The 13th century church is a royal burial church that was built as a Franciscan monastery for the Grey Brother monks.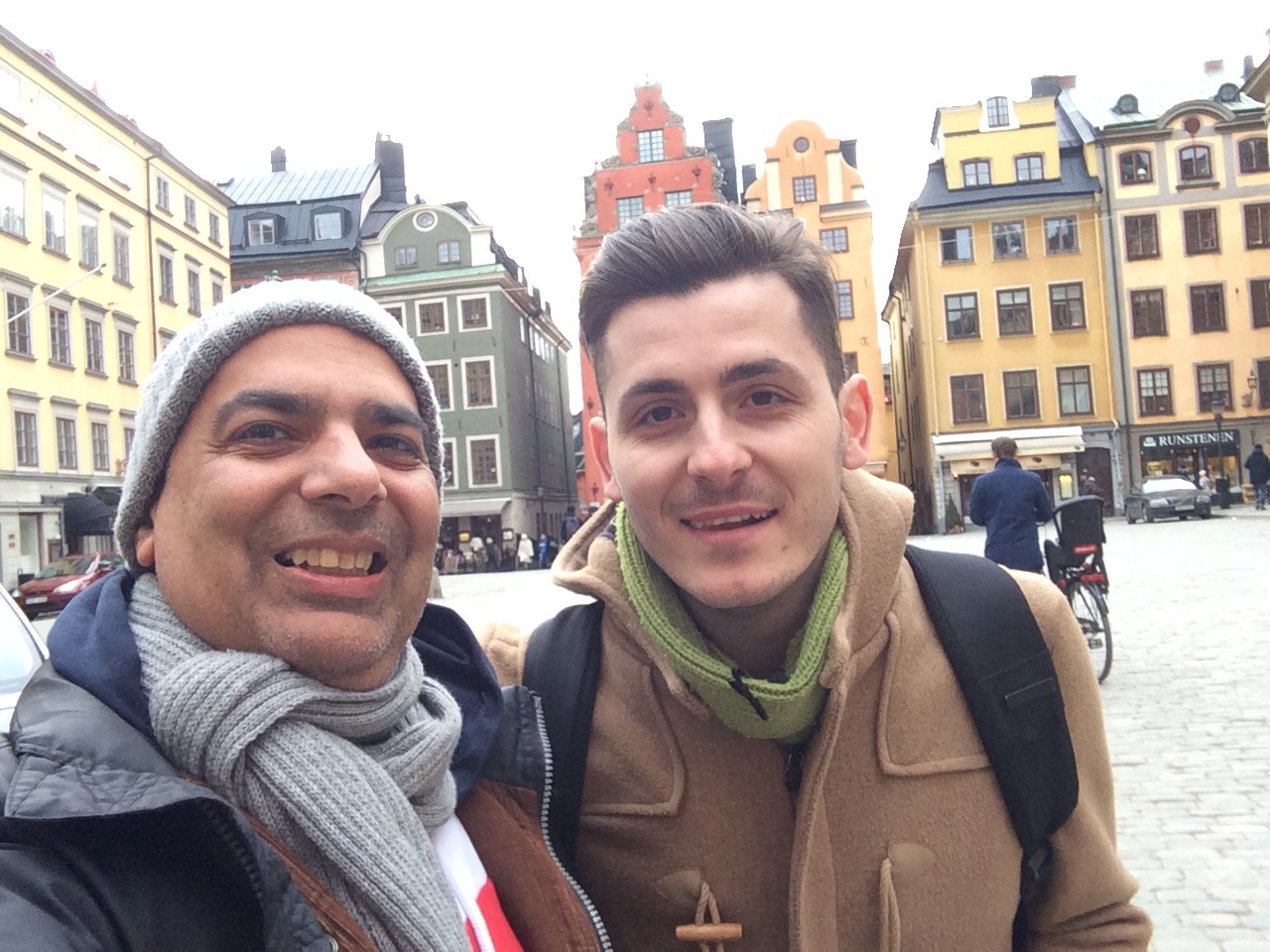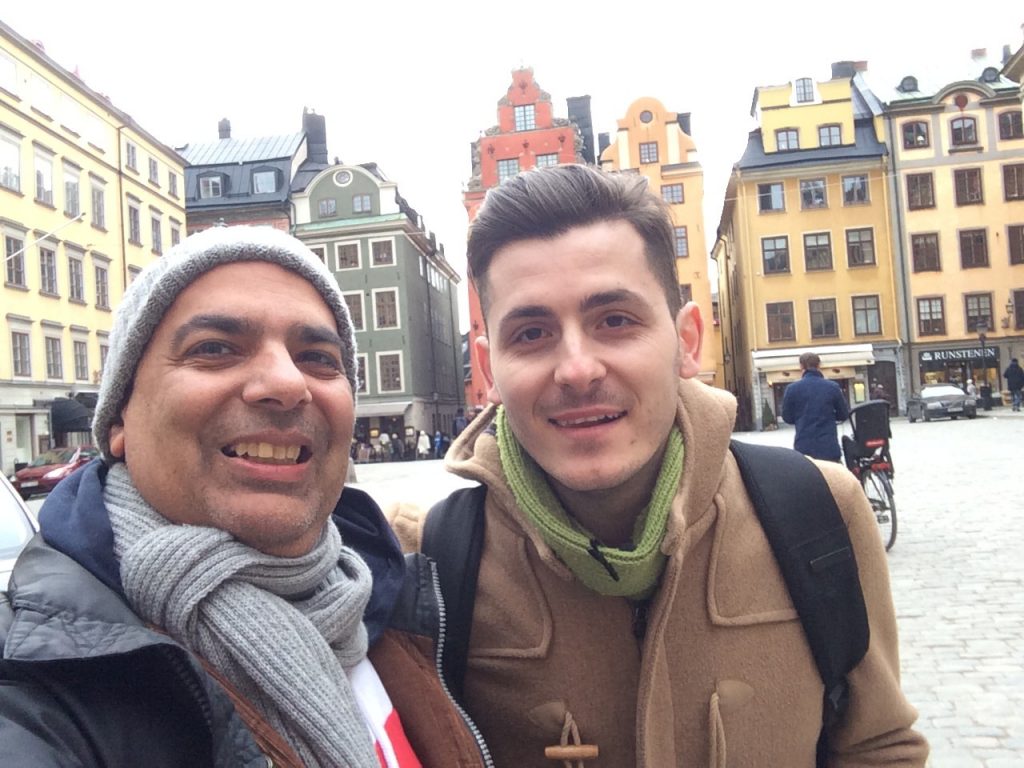 I practically dragged Michalis every day to Gamla Stan when were were in Stockholm for our research trip. Whether it was for coffee, souvenir shopping, fika, dinner, lunch, sightseeing.. etc.
You must have coffee at one of the many quaint cafes in Storget, I highly recommend Chokladkoppen Cafe. It has amazing coffee and mouth watering cakes and pastries!
You can find many nice bars, trendy restaurants, souvenir and antique shops here. Its unique medieval architecture and quirky narrow lanes and streets will surely captivate you and take you back in time.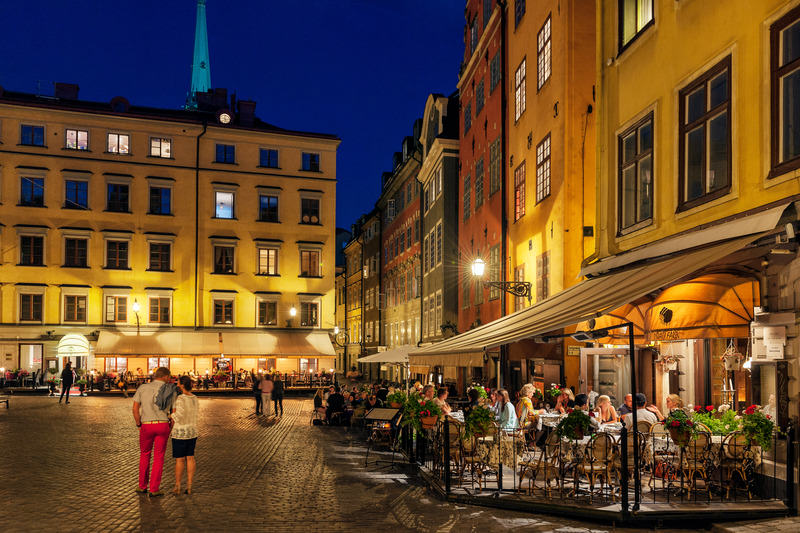 The 2016 Euroclub is also located in Gamla Stan, at the waterfront just outside the Royal Palace. Currently it is under construction and is just a hop away from the Eurovision Village.
During Eurovision Gamla Stan will be the nucleus for Eurovision fans as both the Eurofan Cafe and the Euroclub will be housed under one roof on the island, with the backdrop of some of the most magnificent views of the city!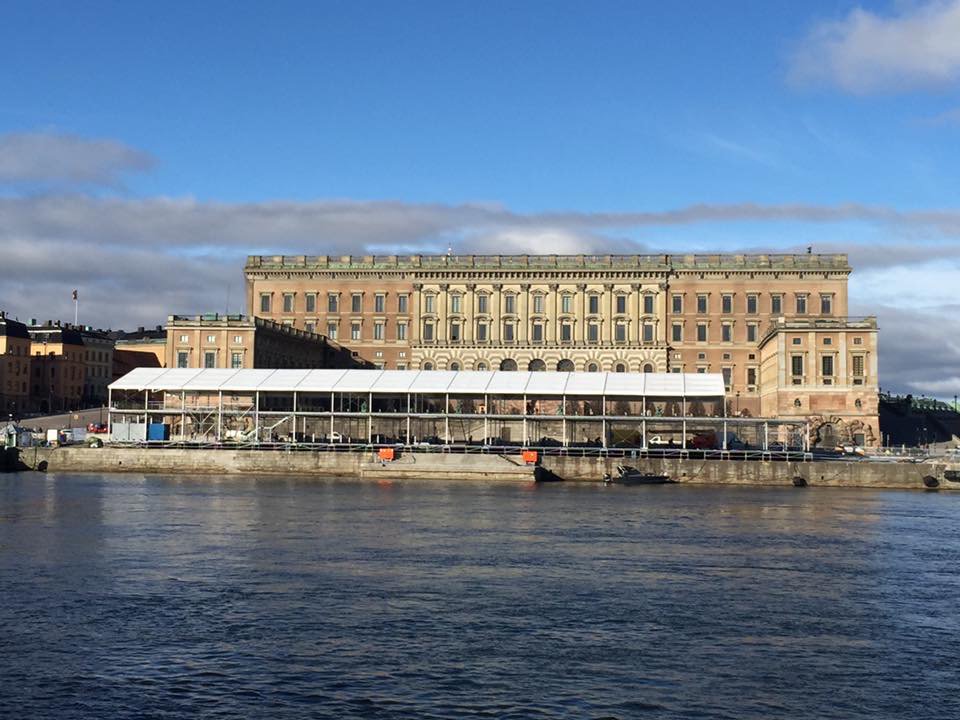 Gamla Stan is also ideal  for shopping, there are many souvenir shops lined up in the main streets of the disctrict. You can get traditional Swedish handicrafts, t-shirts, magnets, trolls, viking helmets, etc.
You will certainly have fun browsing and window shopping through its narrow cobble stone lanes and streets.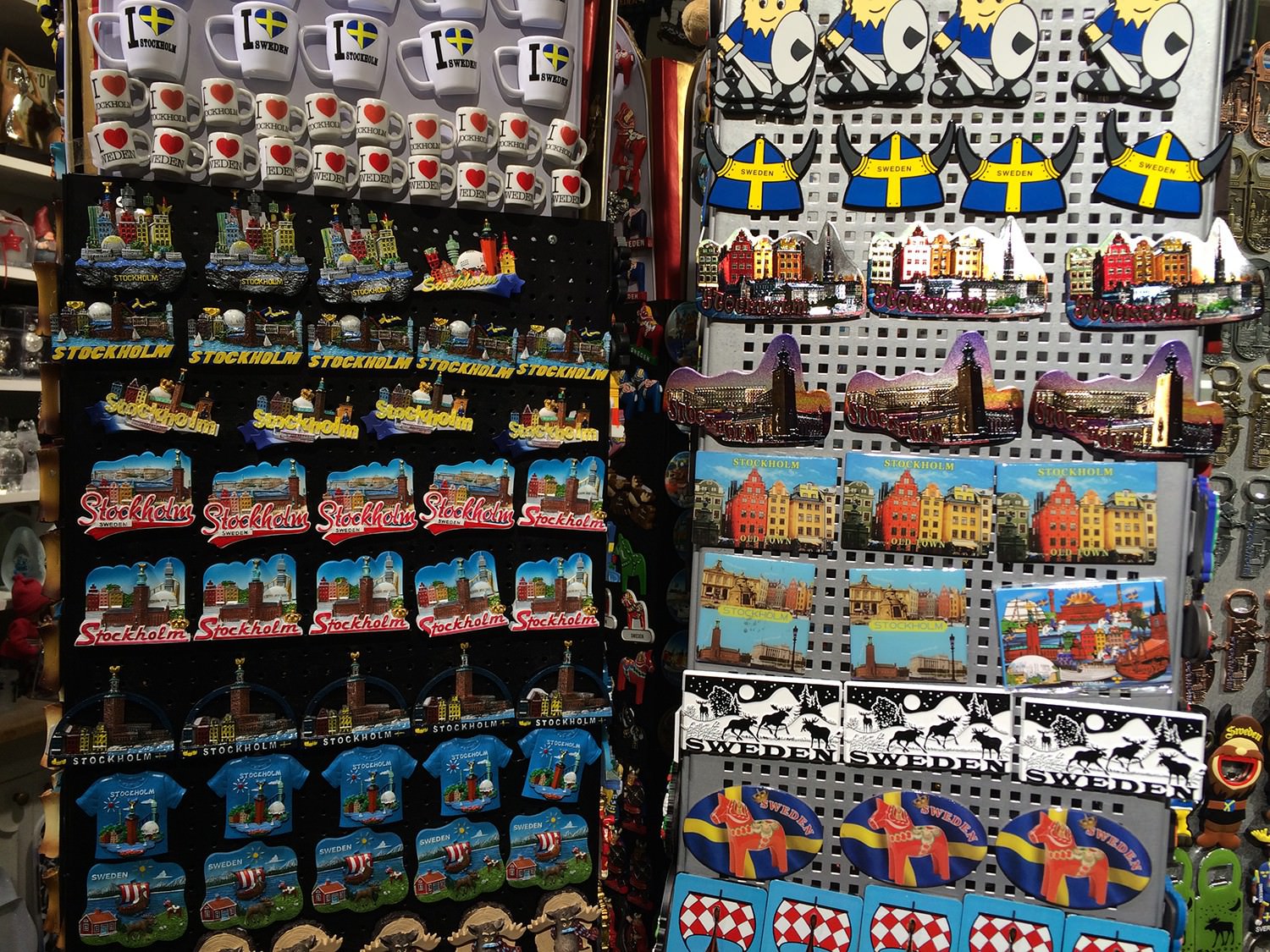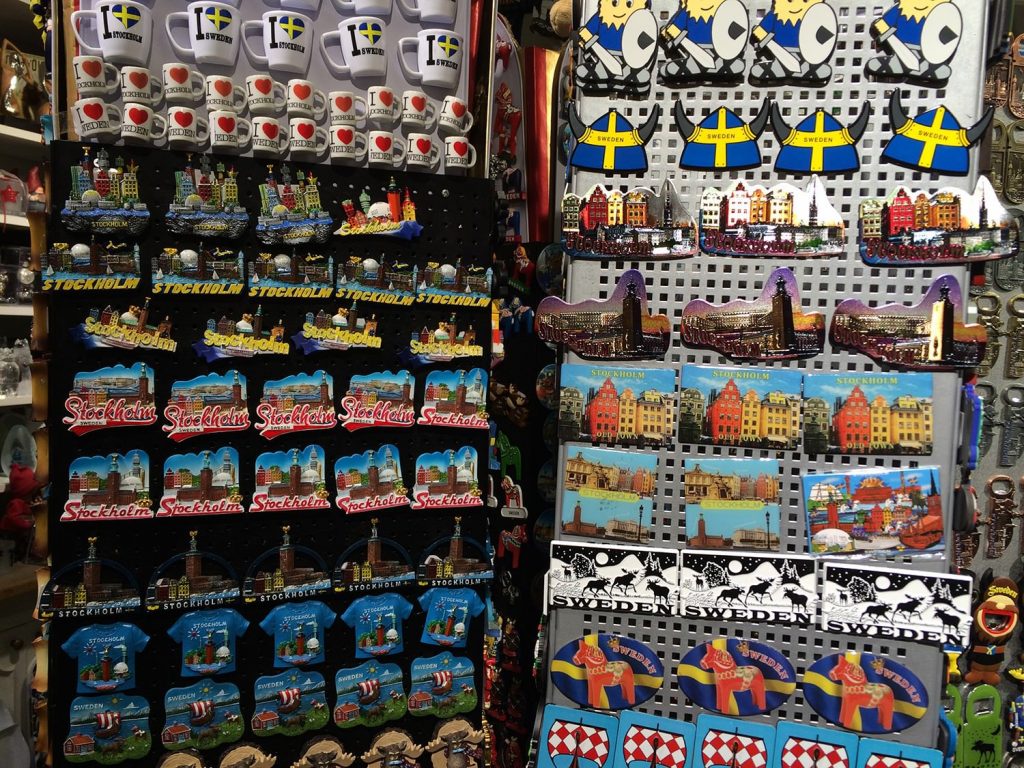 Gamla Stan has become very popular among both locals and tourists who frequent its quaint and cosy cafes and restaurants. Shopping can be a lot of fun here. Don't worry if you get lost as Gamla Stan is a small island, no matter wherever you go you will end up near the water!
Talking about water you can take a boat tour, canal tour or even an island boat ride from Gamla Stan and enjoy the amazing views the city has to offer.
The Slussen/Gamla Stan ferry quay is located on Gamla Stan's southern tip, just a stone throw's away from Slussen's subway station. It is ideal to take the ferry from here to Skeppsholmen island and to Djurgården island where most of Stockholm's main attractions are located.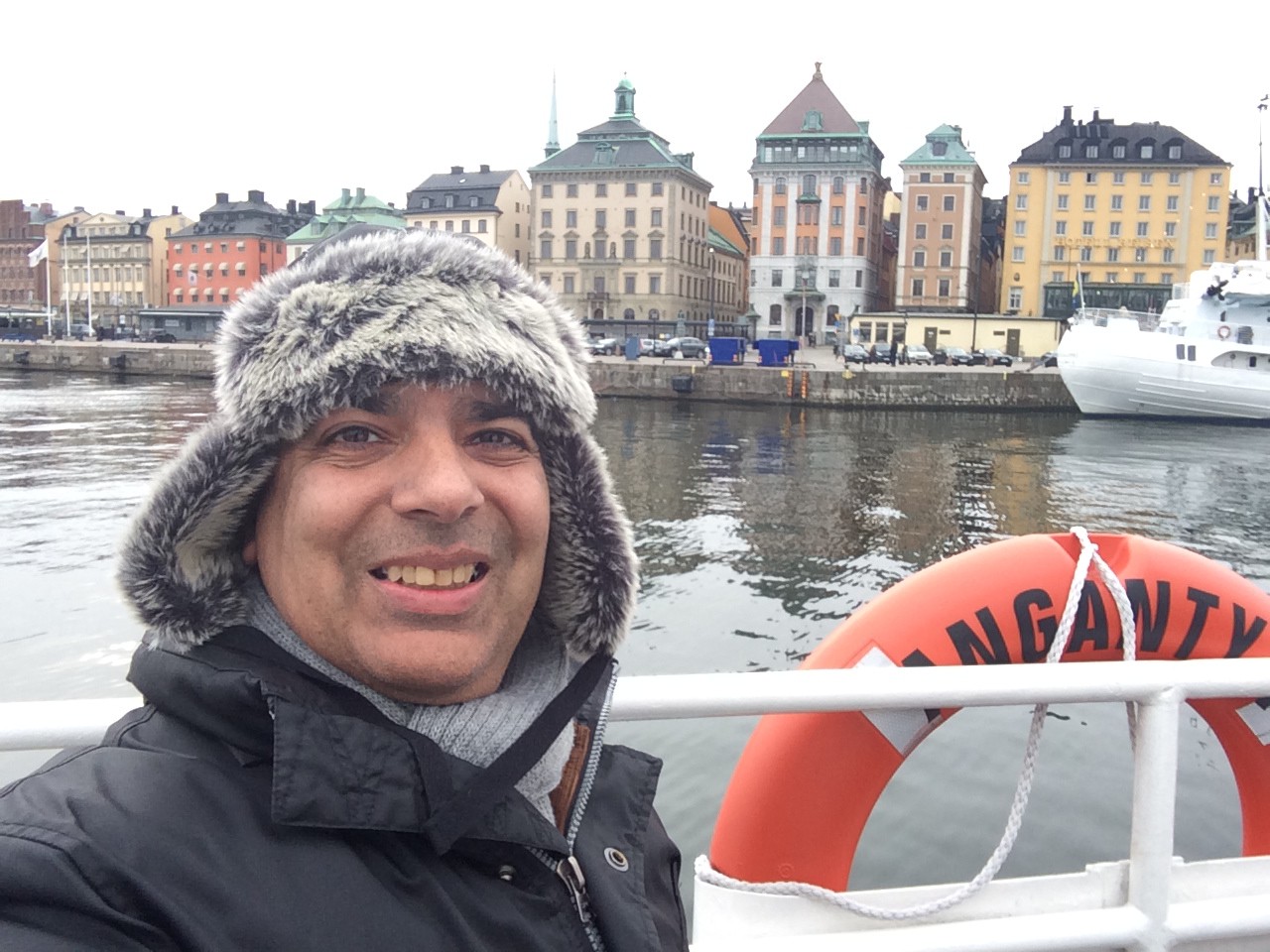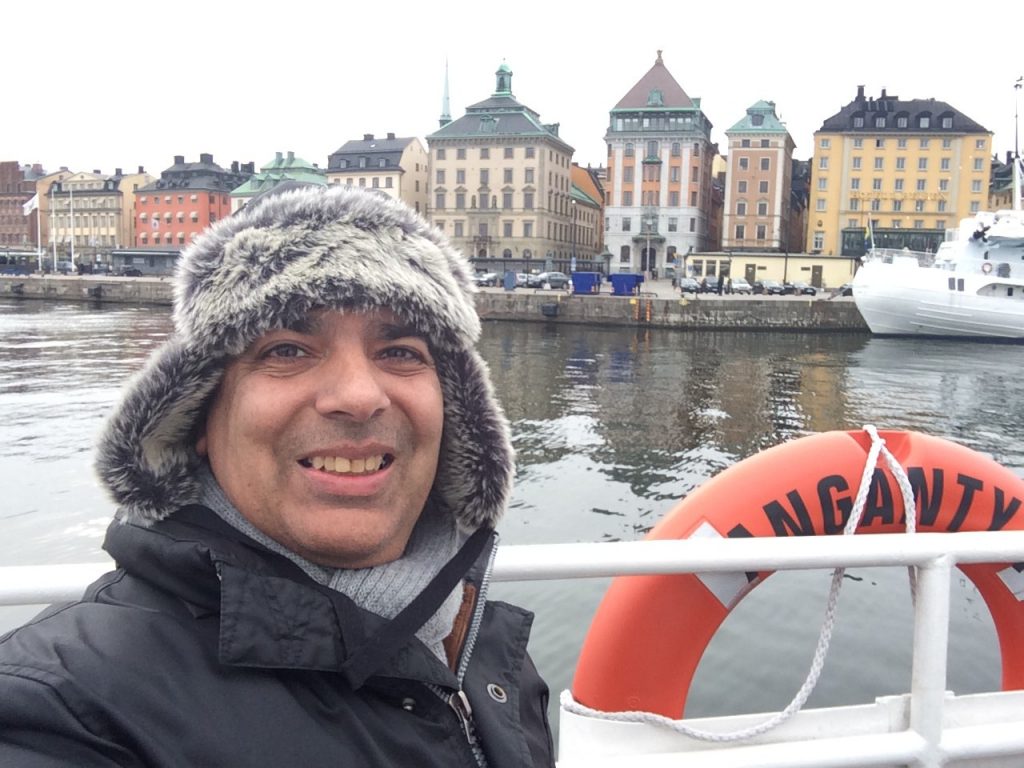 So don't forget to bring your walking shoes when you come to Stockholm and let's go for a stroll to Gamla Stan!
Möt mig i Gamla Stan! Come let's meet in Gamla Stan!

You get to Gamla Stan either by foot from Slussen or Norrmalm (city centre) or by  subway (T-Bana) using the Red or Green lines and getting down at Gamla Stan Station.
For more information on Stockholm you can visit visitstockholm.com
You can follow our forthcoming series of Discover Stockholm articles with photographs and videos on ESCToday.com and on our official Esctoday Instagram and ESCToday Facebook pages.