En, två, tre, gå! A beautiful journey has just begun! Up there in Sweden, things are all set for the next edition of Melodifestivalen, one of the most popular national selection events, which annually picks the Scandinavian country's Eurovision entry. But who are the ones to be thrown into the battle for 2020?
Although more than 2,500 songs had been submitted for the event, just a total of 28 acts have been shortlisted by the Swedish national broadcaster SVT. The 28 competing entries will appear in one of the 4 semi-final evenings, which are going to be held around Sweden come February.
Over the last few weeks, the Swedish tabloid newspaper Aftonbladet had leaked the majority of the names of this year's participants. However, the official confirmations came after SVT's press conference.
2545 songs were submitted to participate in the 2020 Melodifestivalen, an increase by 250 from the year before, while 12 of the 28 songs will be sung in Swedish.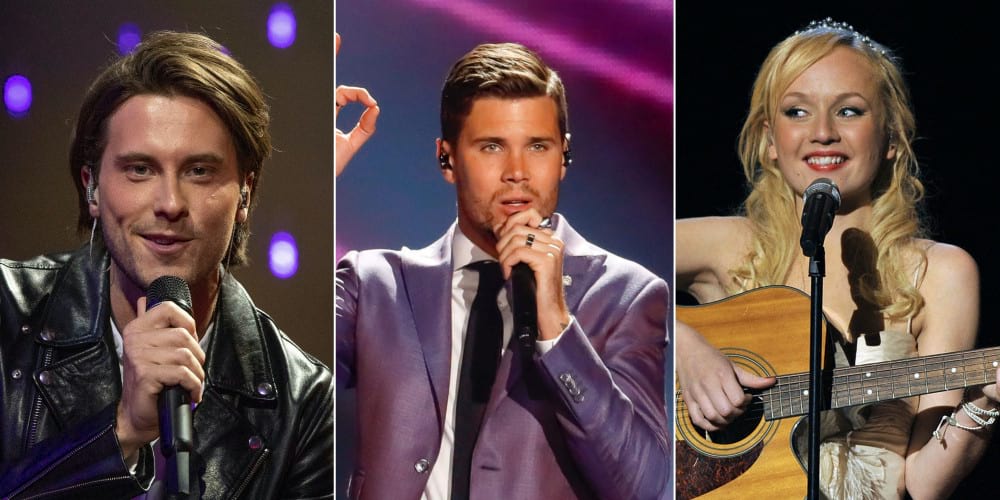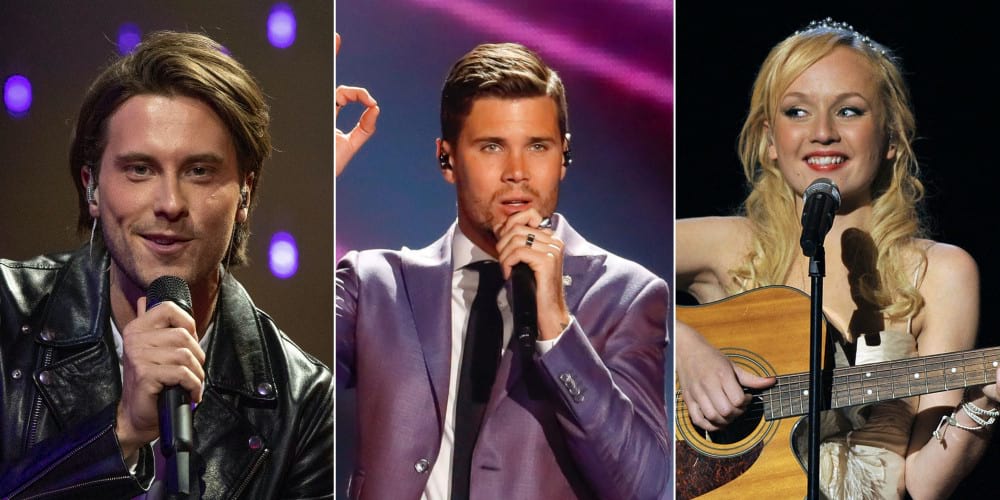 Semifinal 1 –  Linköping
Malou Prytz – Ballerina
Felix Sandman – Boys with emotions
OVÖ – Inga problem
The Mamas – Move
Suzi P – Moves
Sonja Aldén – Sluta aldrig gå
Robin Bengtsson – Take a Chance
The first semifinal will take place at Linköping on the 1st February 2020. Many of the acts participating are not unknown to the competition, since Malou Prytz is the 2019 finalist, Felix Sandman is the Melodifestivalen 2018 silver medallist and Robin Bengtsson is the Melodifestivalen 2017 winner, thus representing Sweden in Kyiv at the Eurovision Song Contest 2017.
Semifinal 2 – Gothenburg
Linda Bengtzing – Alla mina sorger
Dotter – Bulletproof
Anna Bergendahl – Kingdom come
Thorsten Flinck – Miraklernas tid
Klara Hammarström – Nobody
Paul Rey – Talking in my sleep
Mendez feat. Alvaro Estrella – Vamos amigos
The second semifinal will take place on the 8th of February 2020. Melodifestivalen veteran Linda Bengtzing returns to the competition, as well with returning artists Dotter, Thorsten Flinck, Mendez and Alvaro Estrella. Additionally, Anna Bergendahl is returning, after two times in Melodifestivalen.
Semifinal 3 –  Luleå
Faith Kakembo – Crying rivers
Amanda Aasa – Late
Albin Johnsen – Livet börjar nu
Drängarna – Piga och dräng
Mariette – Shout it out
Anis Don Demina – Vem är som oss
Mohombi – Winners
The third semifinal will take place on the 15th of February 2020. Similarly to the other semifinals, it includes returning artists Mohombi, Albin Johnsen, Anis Don Demina and Mariette, who is a three time Melodifestivalen finalist.
Semifinal 4 – Malmö
Hanna Ferm – Brave
Nanne Grönvall – Carpool karaoke
William Stridh – Molnljus
Jakob Karlberg – Om du tror att jag saknar dig
Ellen Benediktson & Simon Peyron – Surface
Victor Crone – Troubled Waters
Frida Öhrn – We are one
The fourth semifinal will take place on the 22nd of February 2020. It sees the return of Nanne Grönvall, who won Melodifestivalen in 1996 with the group One More Time. Victor Crone represented Estonia in Eurovision 2019 and is now returning to Sweden.
After the four semifinals, the Second Chance Round will be held at Eskilstuna on the 29th of February, and in conclusion, the Melodifestivalen 2020 final will take place at Stockholm on the 7th of March 2020.
What do you think of this year's acts for Melodifestivalen? Let us know in the comments!
ESCToday is growing and always looks for new members to join our team! Feel free to drop us a line if you're interested! Use the
Contact Us page
or send us an email at
[email protected]
!