The Slovenian  Eurovision 2023 hopefuls, Joker Out, will be kicking off their ESC promotional European tour this weekend in Barcelona.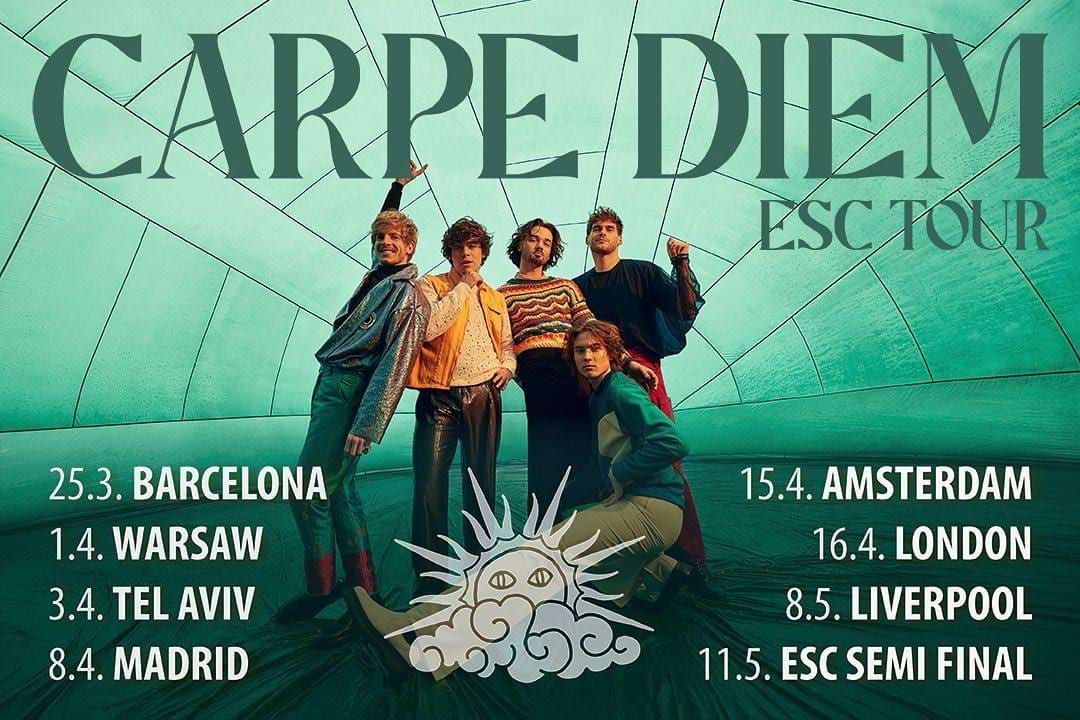 Joker Out have a busy schedule ahead of them in the coming weeks. They will be travelling throughout Europe in order to promote their Eurovision entry 'Carpe Diem' in the lead up to their participation at the 2023 Eurovision Song Contest in Liverpool.
The band will be heading for the pre parties in Barcelona, Warsaw, Tel Aviv, Madrid, Amsterdam and London. They will be also having a special gig on Monday 8 May in Liverpool.
25/03/2023- Barcelona
01/04/2023- Warsaw
03/04/2023- Tel Aviv
08/04/2023- Madrid
15/04/2023- Amsterdam
16/04/2023- London
08/05/2023- Liverpool
Just posted a photo https://t.co/fS0aEQ3uEn

— Joker Out Official (@JokerOutBand) March 22, 2023
Joker Out were selected via an internal selection to represent Slovenia at the 2023 Eurovision Song Contest in Liverpool with their entry 'Carpe Diem'.
Source: Joker Out
Photo credit: Joker Out