Today saw delegations from the five potential Eurovision host cities travel to Hilversum in order to deliver their respective bid books to NPO, the Dutch public broadcaster. Check out some of the hightlights from today's event!
Maastricht, Utrecht, Rotterdam, Den Bosch and Arnhem submitted their official proposals to NPO/AVROTROS/NOS today. Large delegations representing the candidate cities made their way to Hilversum this morning. Utrecht's bid book was delivered via a cycle courier.
Maastricht came to Hilversum with champagne and a brass band  whilst  Den Bosch brought its celebrated Bossche Bollen pastries. Rotterdam brought a large suitcase along with its bid book. Arnhem gave a musical touch to the event by bringing a singer who performed a special version of Duncan Laurence's Eurovision victorious entry Arcade.
All bids were handed over to Ms. Shula Rijxman (NPO CEO) who was very pleased with the candidate cities' enthusiasm and devotion to prepare their respective bid books.
Utrecht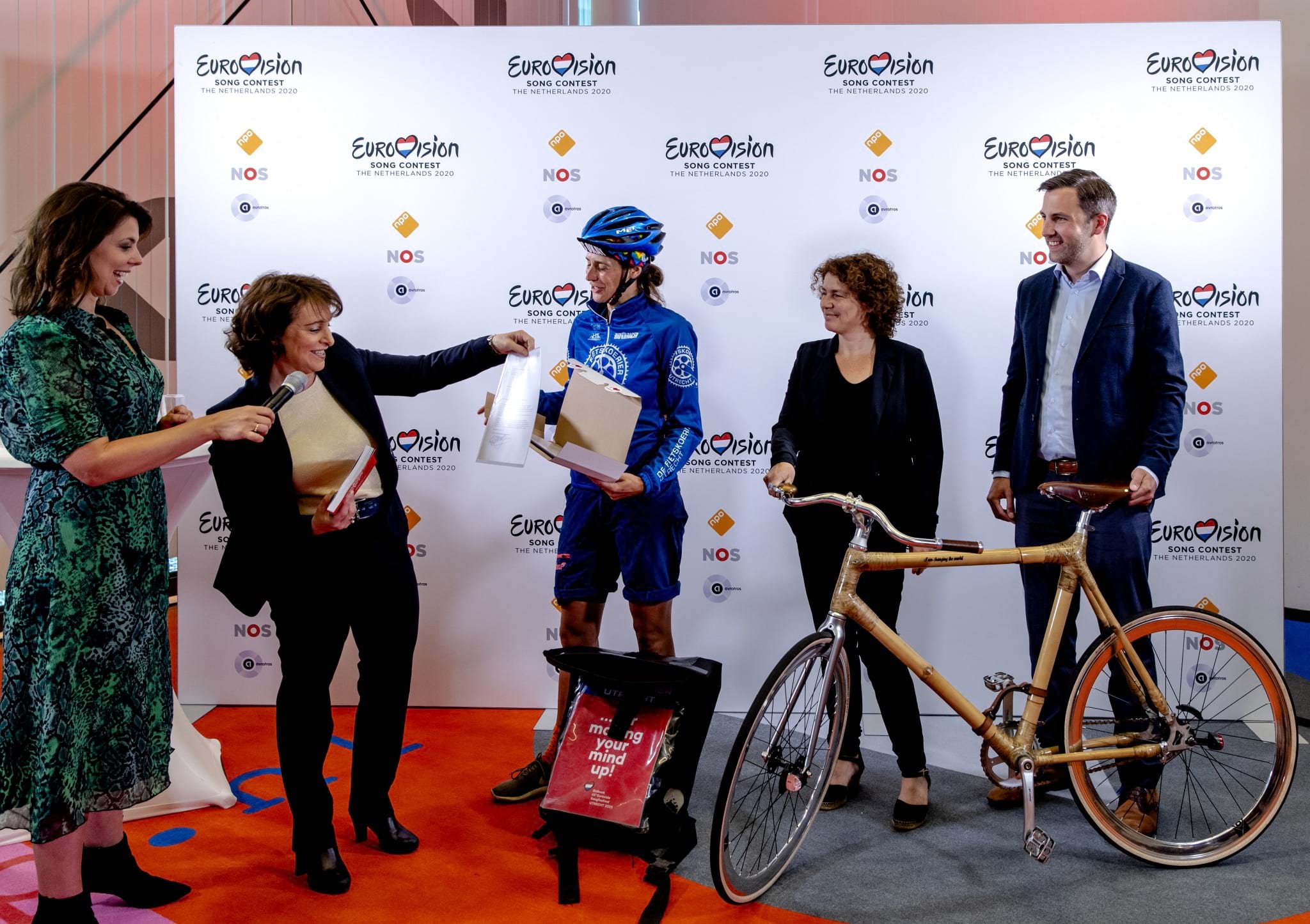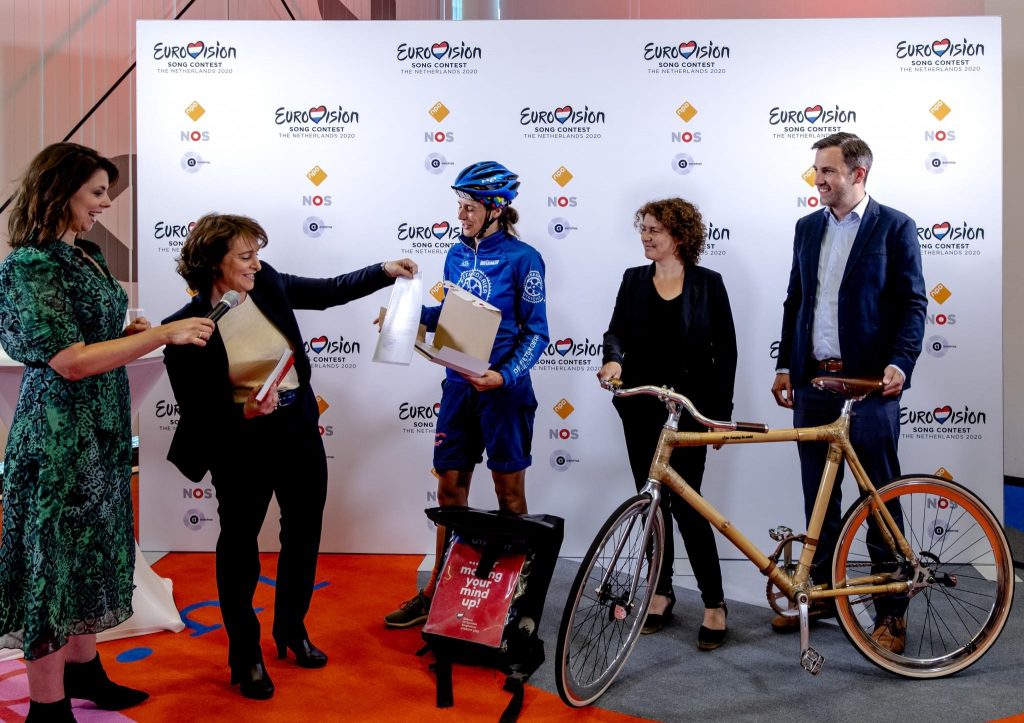 Utrecht didn't send a delegation to Hilversum but sent their bid via a cycle courier. Ms. Karen Poot cycled for 20 kilometers from Utrecht to Hilversum. The city's bidbook had the following messages on its cover:  …. for making your mind up and Save all your Kisses for me, thus making a reference to 2 former Eurovision winning entries from the United Kingdom.
Ms. Karen Poot (Utrecht courier cyclist) says:
Utrecht wanted to be playful and different, two words which describe Utrecht perfectly. But also because it is healthy, quirky and sustainable. It suits the city!
Maastricht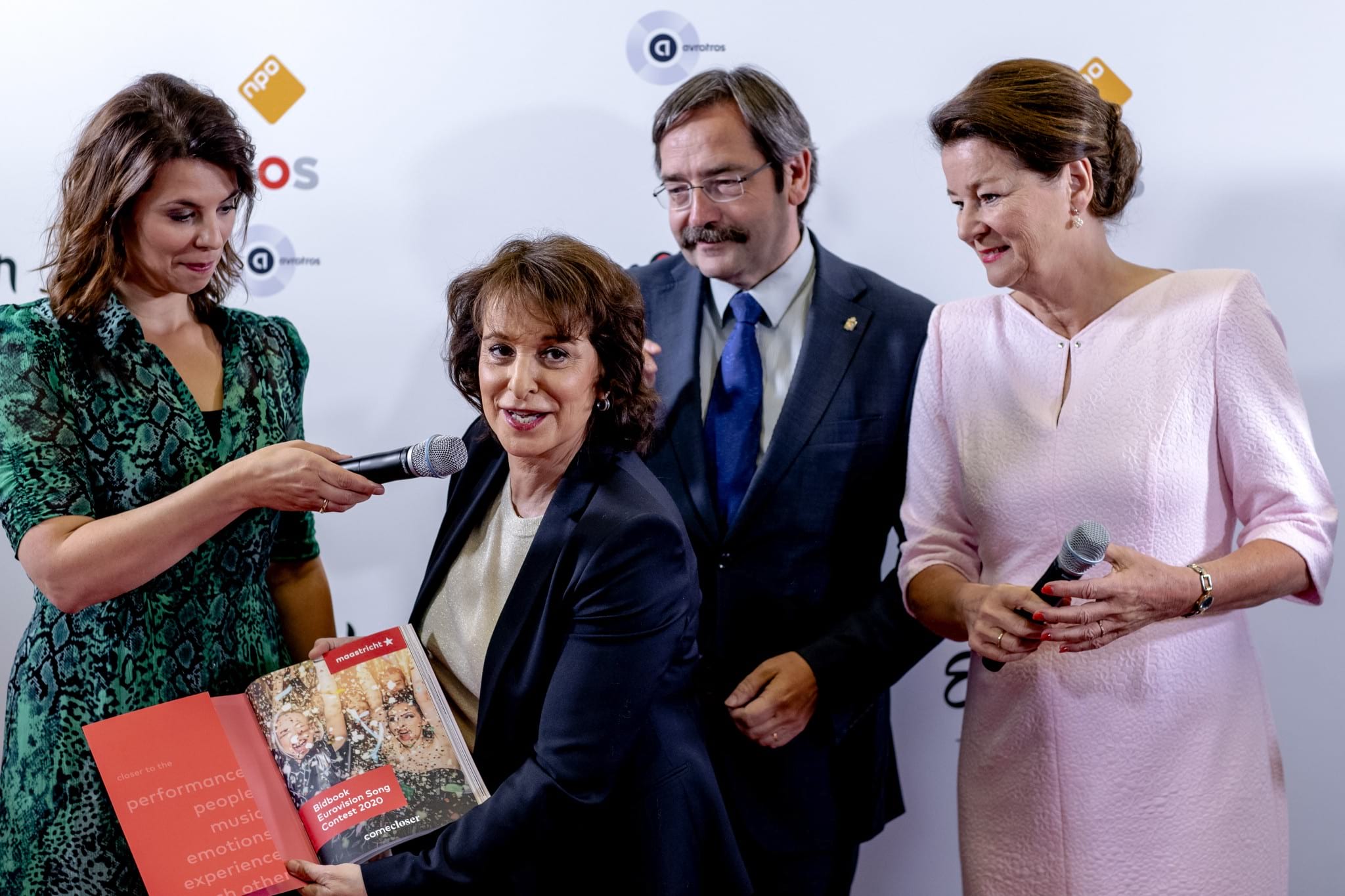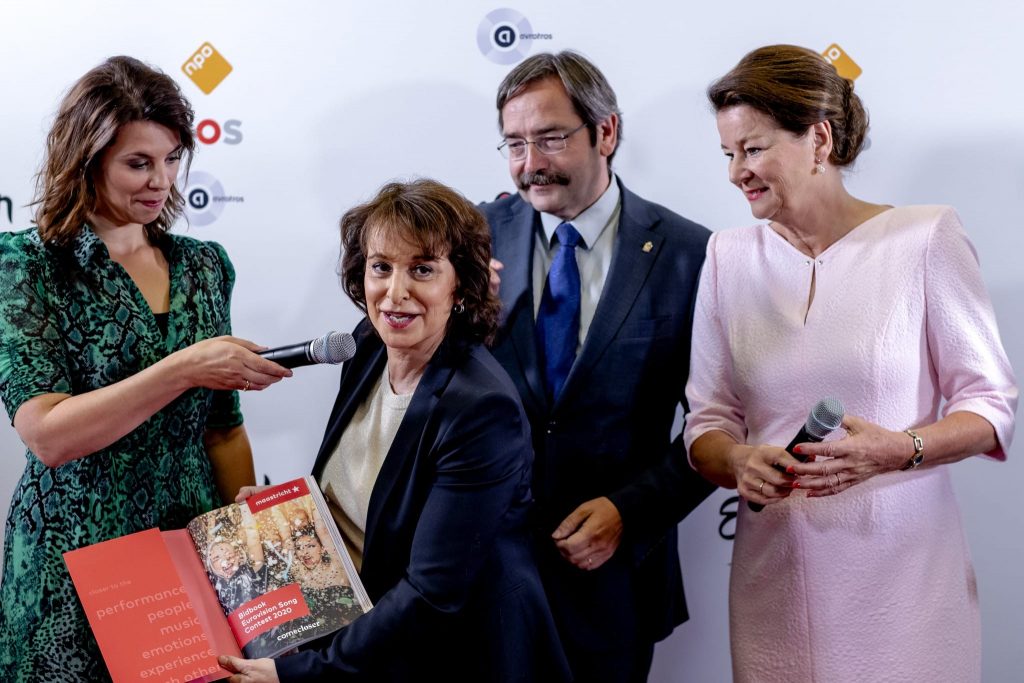 Maastricht came to Hilversum with a huge entourage including the Governor of Limburg Mr. Theo Bovens, the Director of MECC Maastricht Mr. Rob van der Wiel, and the Mayor of Maastricht Ms. Anne Marie Penn-te Strake who submited the bid book.
The Maastricht team came to Hilversum in full steam bringing with them flags, models, a full fledged promo team, a brass band, champagne and cake!
Ms. Anne Marie Penn-te Strake (Mayor of Maastricht) says:
We have been working really hard over the past 2 months, and that process has brought us so much already. We can do this, we can deliver what has been asked.

Maastricht is a city in a region which values unity, quality, reliability and creativity.
Den Bosch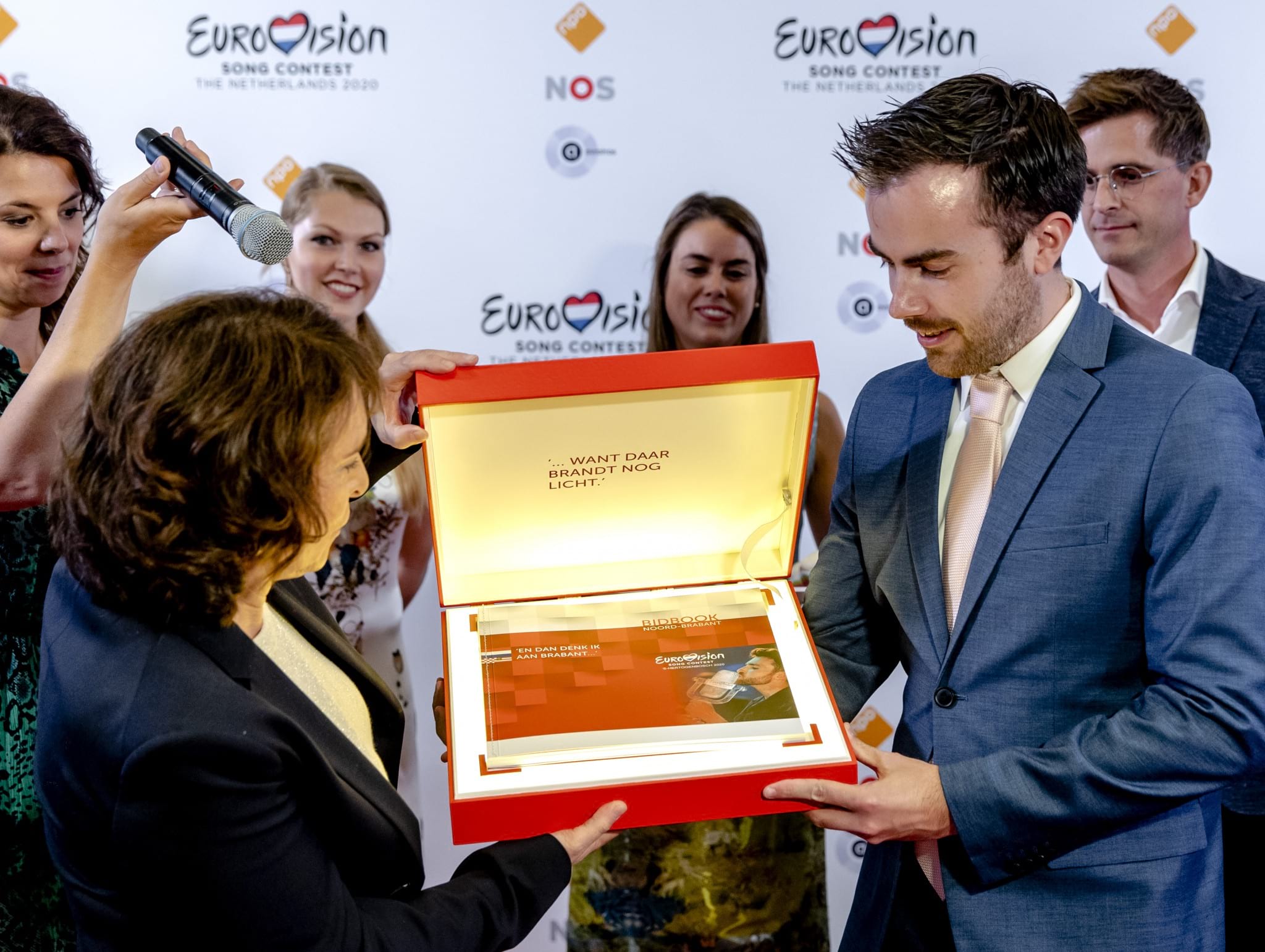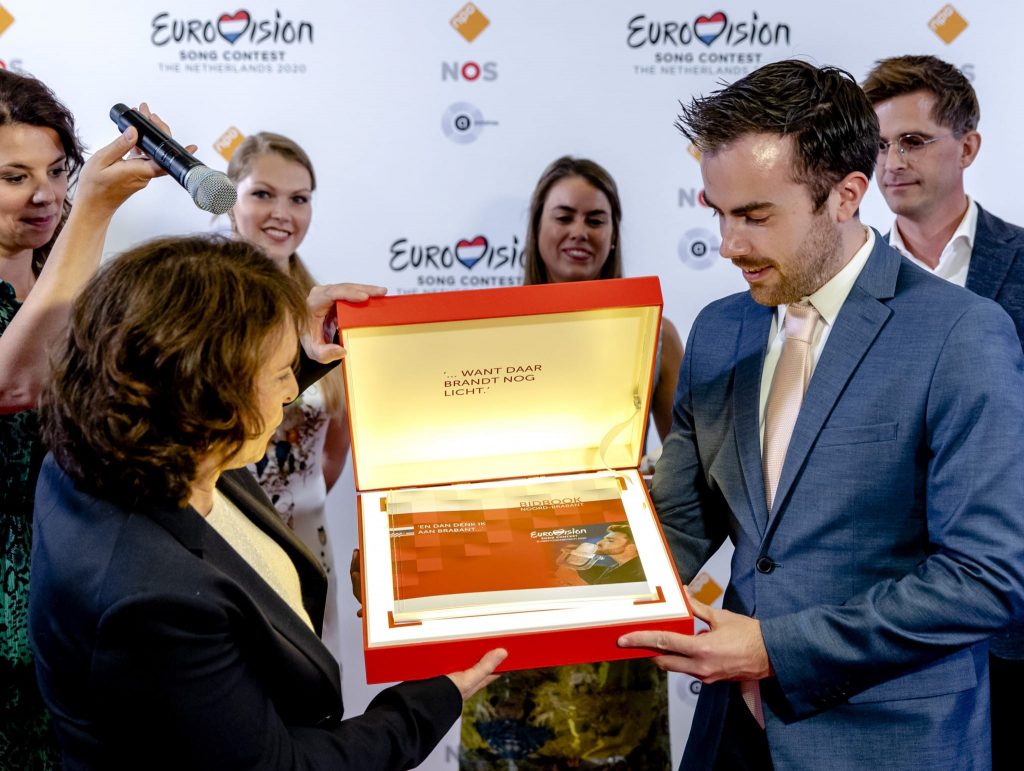 Den Bosch submitted its bid book inside a luminous box referring to a popular Dutch song  Brabant by celebrated Dutch singer Guus Meeuwis. Printed inside the box one can find the song's lyrics : En dan denk ik aan Brabant (and then I think of Brabant), want daar brandt nog licht (because the lights are still on there).
Mr. Mike van der Geld (Den Bosch Councilor for Culture and City Marketing) and Mr. Jeroen Dona ( Brabanthallen) presented the city's bid.
Mr. Mike van der Geld (Den Bosch Councilor for Culture and City Marketing) says:
We want to create a Eurovision party. We stand for innovation and creation, but also for tradition, hospitality and we are very Burgundian.

The Brabanthallen are located perfectly, and we can facilitate in everything because of our knowledge.
Arnhem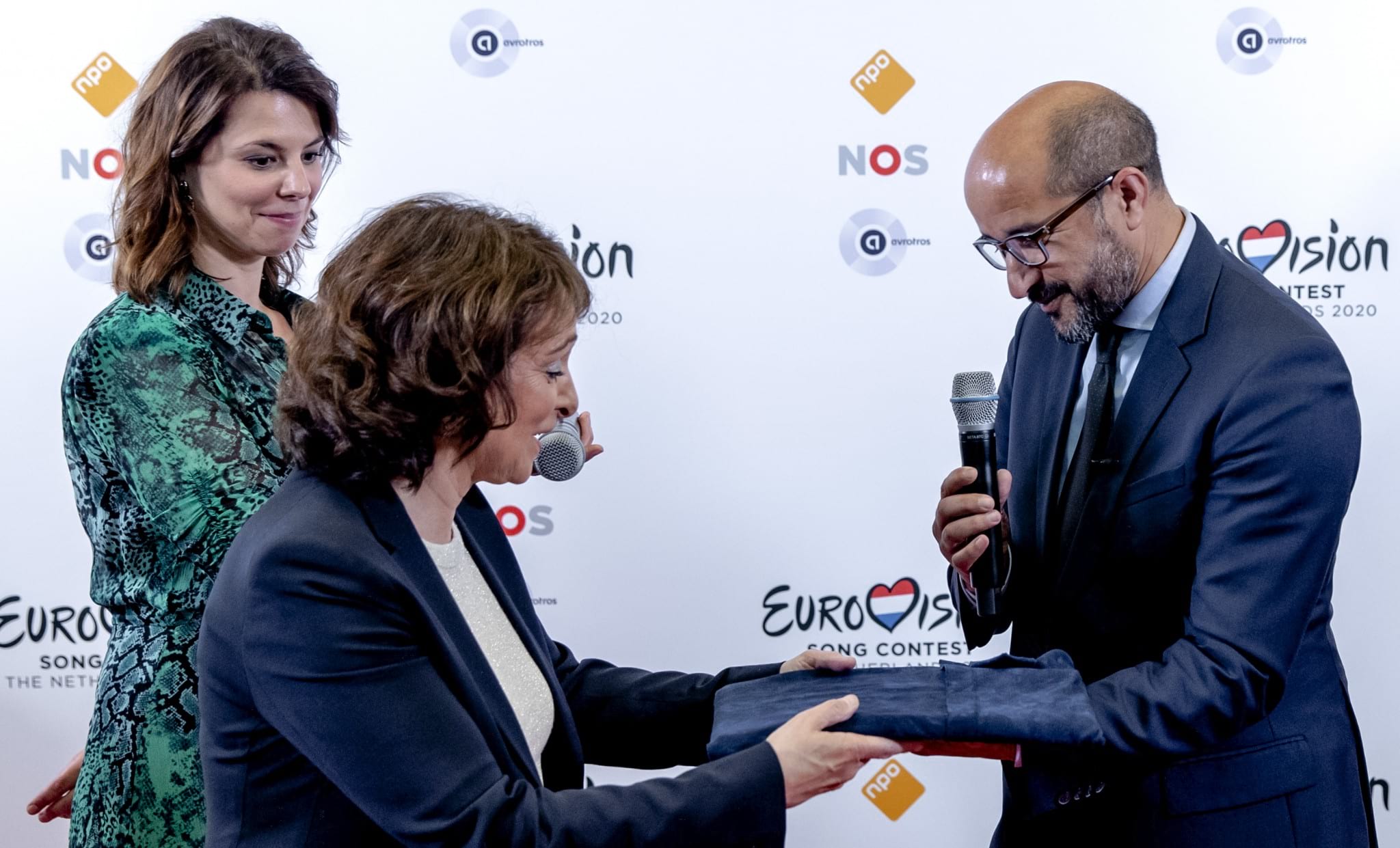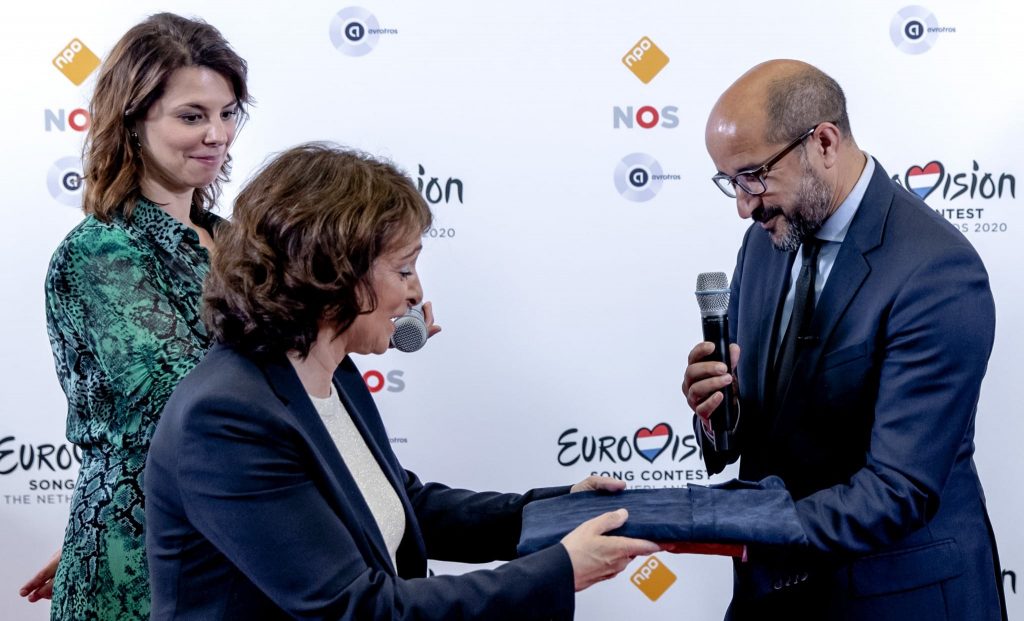 Arhem's Eurovision bid book was submitted to NPO by Mr. Ahmed Marcouch (Mayor of Arnhem). The city's bid book was wrapped in the same fabric as Duncan Laurence's clothes which he wore in Tel Aviv at the Eurovision Song Contest. The Arnhem delegation came to Hilversum in a special Eurovison bus with a slogan and logo painted on it.  The city's bid book was presented with a special ode to the 2019 Eurovision winner sung by a local singer during the presentation.
Mr. Ahmed Marcouch (Mayor of Arnhem) says:
We are very proud that the Netherlands will host the Eurovision Song Contest in 2020 and we want to thank Duncan for that.

Arnhem is a very hospitable city, and everyone knows its history and story when you think about the battle of Arnhem.

We will celebrate 75 years of freedom in 2020 and in relation to that, the Eurovision Song Contest isn't only about the songs, but also about the deeper values: the togetherness, the connection with each other and celebrating brotherhood and freedom
Rotterdam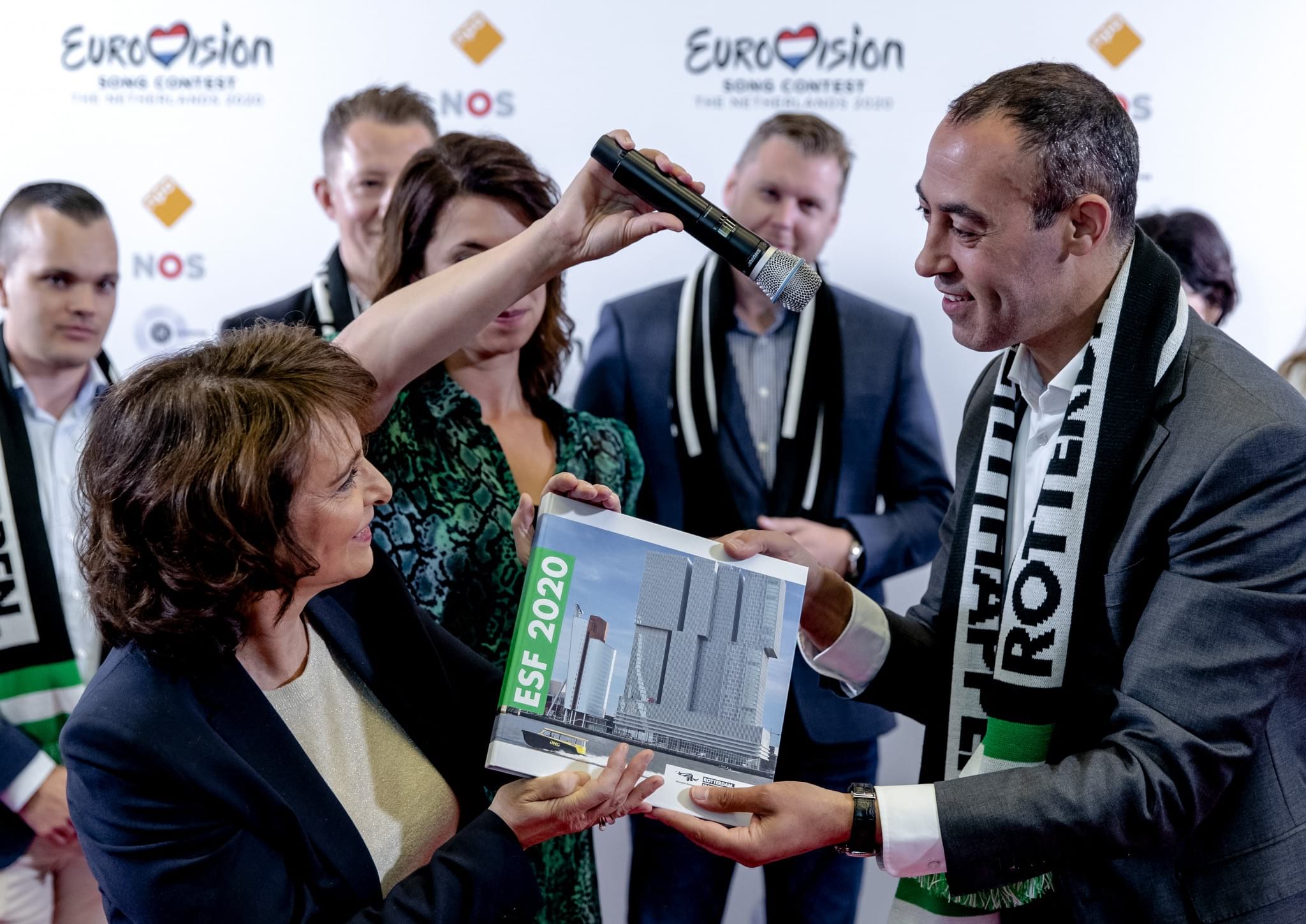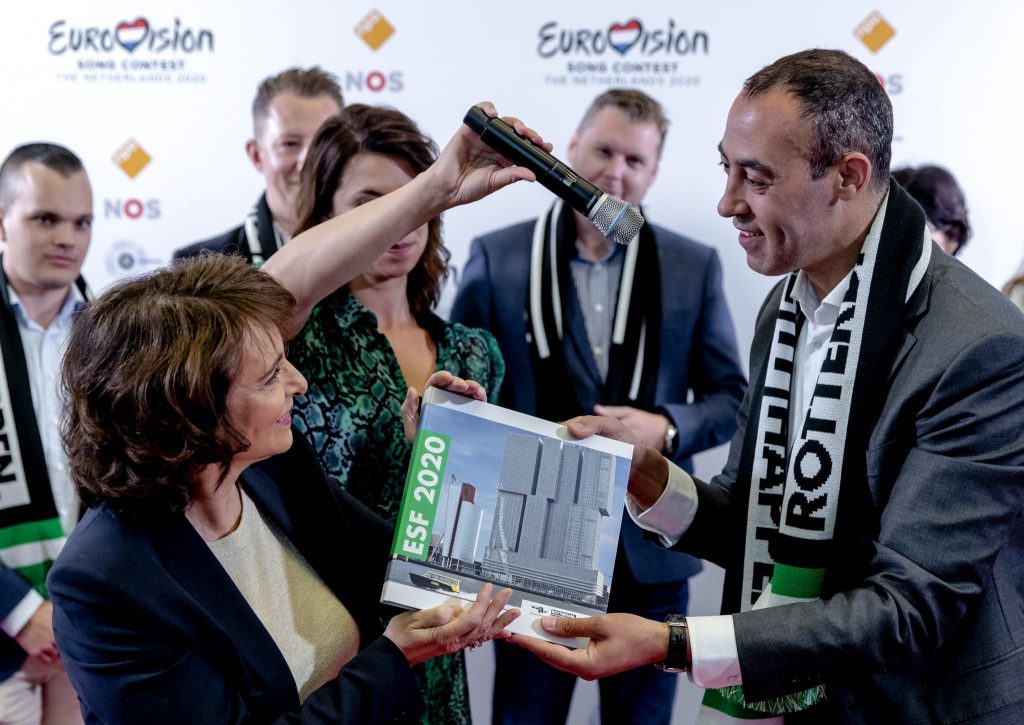 Mr. Said Kasmi (Rotterdam City Councilor for Culture) presented Rotterdam's bid book to the organizing body in Hilversum.  The Rotterdam delegation were wearing special shawls with the Rotterdam For Real and  Rotterdam Make it Happen slogans printed on them.
Mr. Said Kasmi (Rotterdam Councilor for Culture) says:
The Eurovision Song Contest is about being yourself, diversity, inclusivity and those are words which describe our city as well with our inhabitants of 175 different nationalities.

The Eurovision Song Contest also stands for talent, development and giving that talent a stage. We do the same in Rotterdam. We want to give the viewers an unforgettable memory.
Source: NPO, AVROTROS, eurovision.tv.
ESCToday is growing and always looks for new members to join our team! Feel free to drop us a line if you're interested! Use the
Contact Us page
or send us an email at
[email protected]
!