It's mid-March, all Eurovision 2019 entries are now known and the 41 delegations are preparing to give all their best in May! That's also the case for the Greek representative Katerine Duska, who, despite her tight schedule, has a surprise for ESCToday readers! Following the release of her Eurovision entry Better love, she gives her first international interview!
Singing for a Better love
This year, the Greek national broadcaster, ERT, decided to run an internal selection in order to determine who will be flying the country's flag in Tel Aviv's Eurovision edition. After a series of discussions and negotiations, the broadcaster eventually picked the singer and songwriter Katerine Duska, whose name was officially announced on 14 February.
Her Eurovision entry Better love was unveiled on 6 March at the Athens Concert Hall and is already among the bookies' favourites. Following her song's presentation, ESCToday approached the Greek hopeful for an interview, who responded readily to our questions.
Katerine talked about everything; her appointment as the Greek candidate, the message behind her song, her feelings regarding her participation and the message she would like to convey to Europe through her music.
Tête-à-tête with Katerine
How did your Eurovision participation occur? How did ERT approach you for Eurovision? What made you say yes to ERT's proposal?
The proposal came from Mr. Dimitris Papadimitriou, the head of the Eurovision Greece committee and it was a great honor. Their faith in me as a performer and songwriter was very important to me and of course the artistic liberties that came with that faith.
Did you consider yourself as a potential Greek Eurovision candidate a few months ago?
Definitely not! I don't think I would have ever predicted it.
After your name's announcement, you have been enjoying remarkable support from the Greek audience. How has this changed your life, how important is their support to you?
It's truly humbling and empowering at the same time. It's always an incredible feeling to have people rooting for you. I'm very grateful.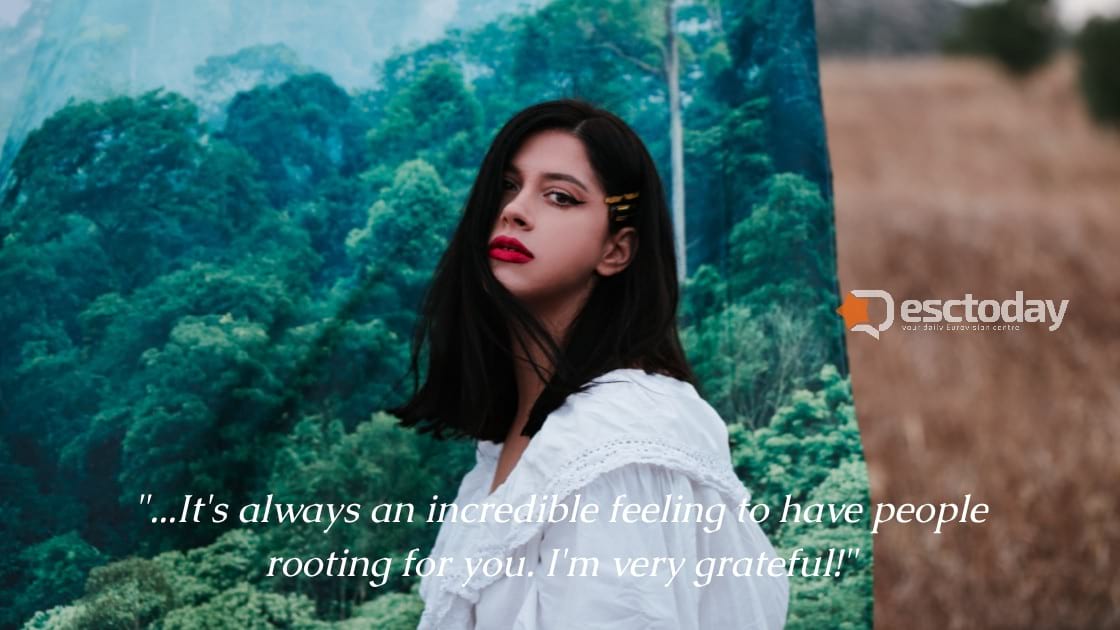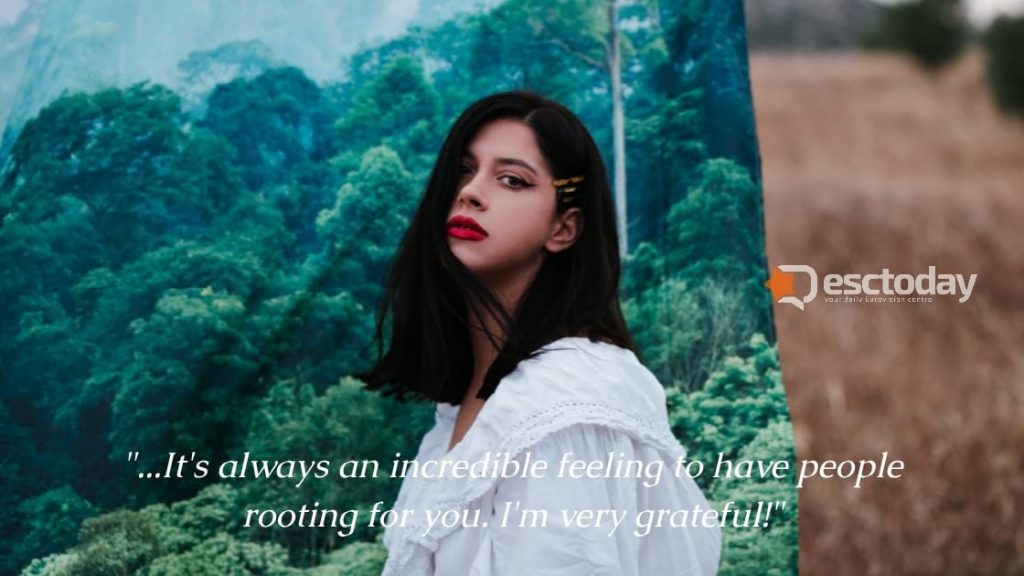 Was your song Better love written especially for Eurovision? Or did you select it amongst others?
There was initially an idea, a while back, to co-write a song with Leon of Athens, whom I really admire as a songwriter and as a person, for one of our albums. When the proposal came, we finally got to it alongside David Sneddon, with whom I have wanted to work with since Lana del Rey's 'National Anthem', a song he has co-written. I had pitched another two tracks of mine to ERT but felt really strongly about 'Better love'. I'm glad ERT felt the same way about it.
You are among the creators of your Eurovision entry, along with Leon of Athens and David Sneddon. Does the song reflect a personal experience of yours?
Indeed. My inspiration always derives from personal experience. There have been quite a few painful experiences that have led me to want to dig deeper and strive for that deeper connection.
Does your song's released video clip give us a taste of your stage performance in Tel Aviv?
The video is directed by Efi Gousi who is a very unique visual storyteller. Efi is also an incredible photographer and always delivers captivating images. I love how there is a tender yet dynamic call for action in this video and of course a very strong female identity.

Efi will be the creative director of our staging in May and that's about as much as I'd like to reveal right now. (hehe)

Katerine Duska – Better love © Minos EMI
Have you spoken to any former Greek Eurovision representatives? If so, what advice have they given you?
I've received messages and the warmest wishes from Kalomira, Yianna Terzi and Helena Paparizou. They have all been incredibly sweet and supportive and I hope to meet up with them real soon!
You were born and raised in Canada, has this played a key role in influencing your musical career? The blend of two countries and cultures…
It definitely has. I carry both cultures with me, they have both equally shaped me. I grew up in a home full of Greek music but really found myself in R&B pop, soul and jazz. My sound is definitely a lot more western.
Have you listened to any of the other competing 2019 Eurovision entries? Do you have any favourites?
We really have many great songs this year! My personal favorites and closest to my musical taste are Netherlands, Italy and Portugal.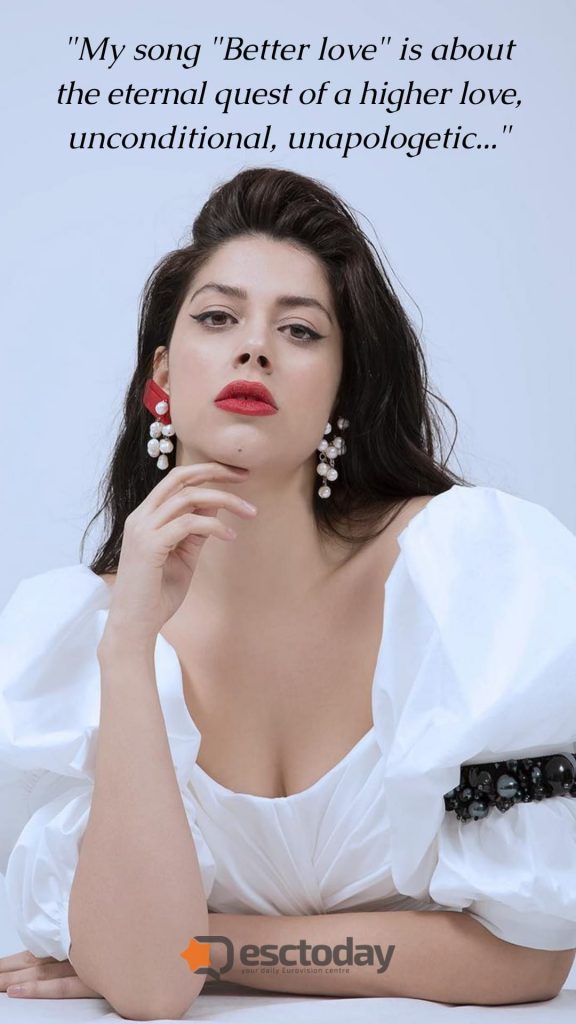 What message would you like to convey to the Eurovision and European audience through your song and music? Does your song carry a special message?
'Better love' is about the eternal quest for a higher love, one that is deep, unconditional, unapologetic.

I wanted to write a song that is at once an embrace and an invitation. A song with a fighting spirit about a word we often use, but at times, overlook the profound significance it carries. As others might try to dictate our intentions and dreams, I wanted this song to act as a call to defiantly, honestly, and purely love whomever you love.
Here at ESCToday, we would like to warmly thank Katerine Duska for this interview and wish her all the best for her Eurovision participation and her next professional steps.
Below you may enjoy the Greek 2019 Eurovision entry Better love:
Greece will be competing in the second half of the first semi-final on 14 May.
ESCToday is growing and always looks for new members to join our team! Feel free to drop us a line if you're interested! Use the
Contact Us page
or send us an email at
[email protected]
!