Last week the Heads of Delegation and Heads of Press from the 41 Eurovision 2019 participating countries gathered in Tel Aviv for the annual HoD Meeting. We bring you some of the highlights from last week's meeting in the 2019 ESC host city.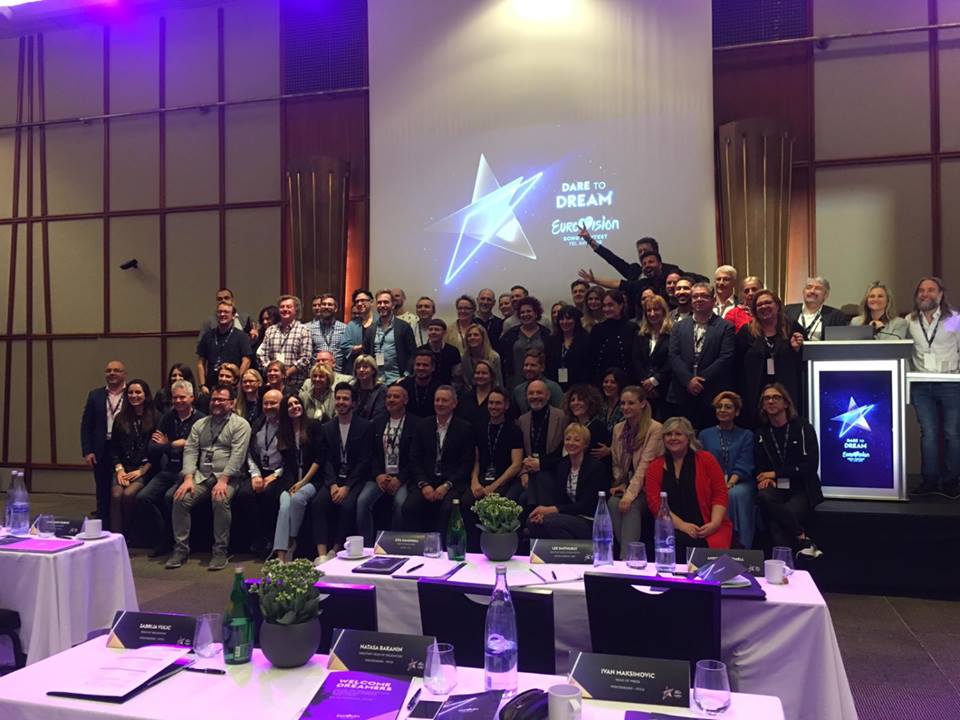 Delegations from 40 countries along with the host country delegation attended the Heads of Delagation Meeting in Tel Aviv. They were briefed by Eurovision host broadcaster, KAN and the EBU about the ongoing 2019 Eurovision Song Contest preparations in the host city and got the chance to visit the key Eurovision 2019 venues and locations.
The Heads of Delegation were updated with the latest developments regarding the organization of the 2019 Eurovision Song Contest including accommodation, transport, security, details about the Eurovision Village, Press Centre, Red Carpet, Welcome Reception, Opening Ceremony, the Eurovision venue (Pavillion 2), stage design, the three live shows etc.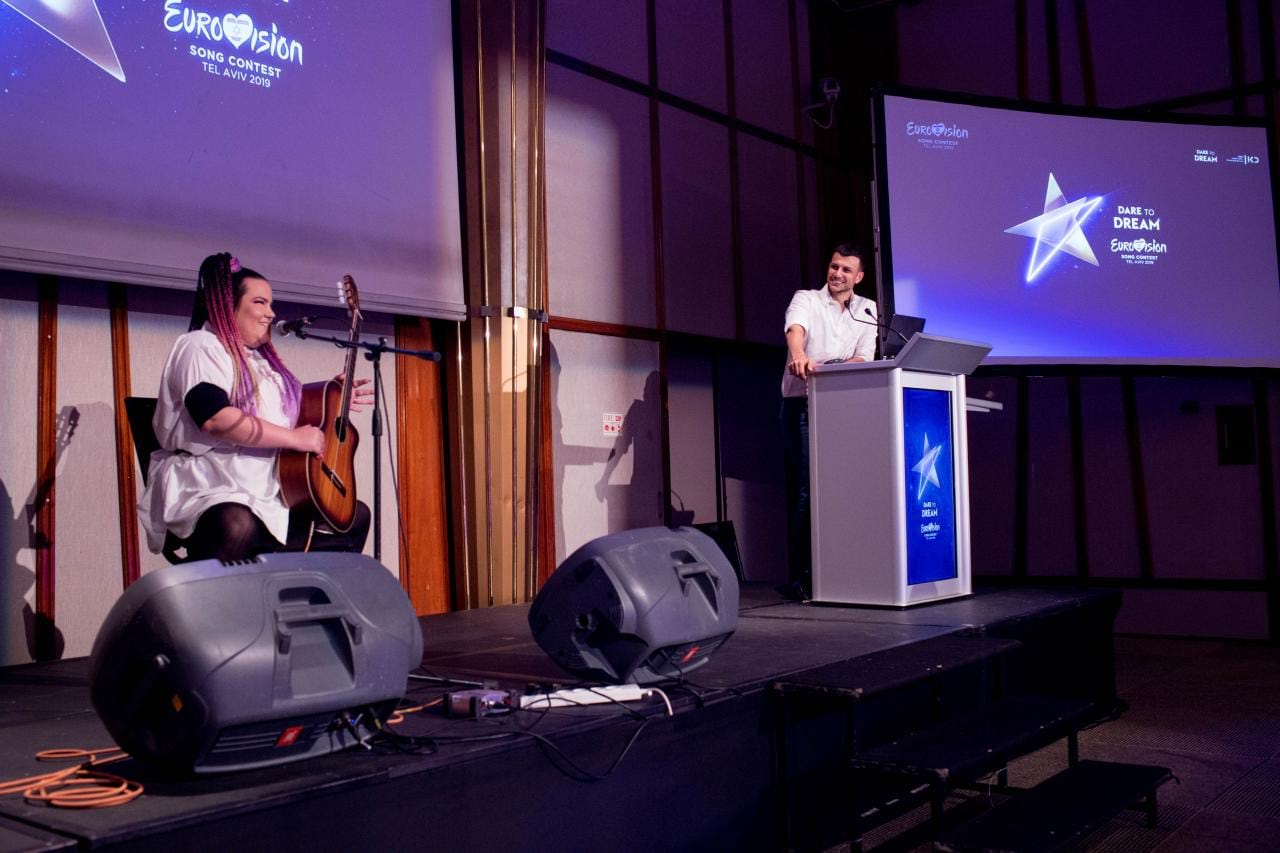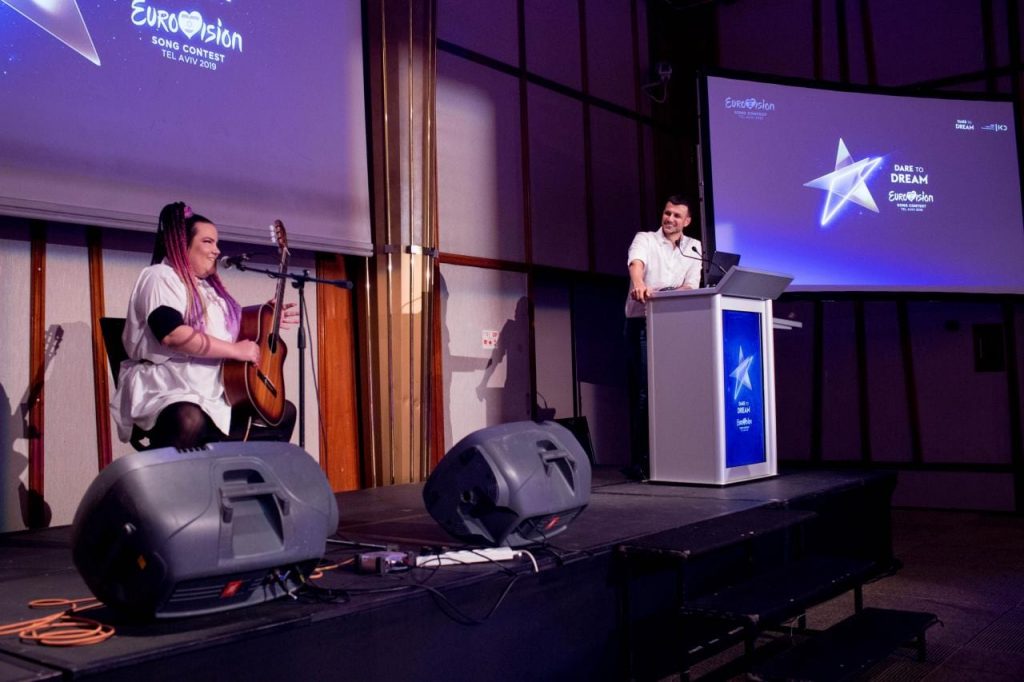 During the break the 2018 Israeli Eurovision winner Netta Barzilai graced the meeting and treated the officials with a special version of the 1978 Israeli Eurovision entry A-Ba-Ni-Bi
Reference Group Election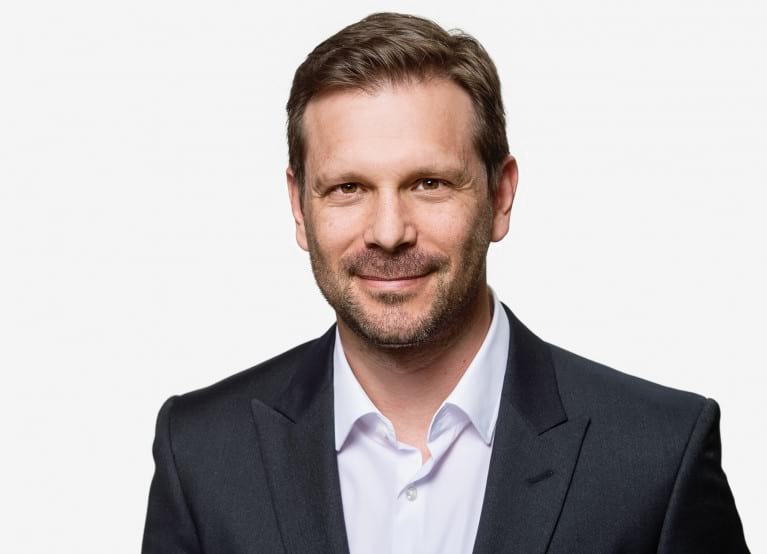 Three positions in the ESC Reference Group were put up for election: Swiss HoD Reto Peritz (SRF) was elected to join the Reference Group. He will taking over his position after the 2019 Eurovision Song Contest. Italian HoD Nicola Cagliore (RAI) and Slovenian HoD Aleksandr Radic ( RTVSLO) were re-elected for another 2 year term.
Israel's Running Order Determined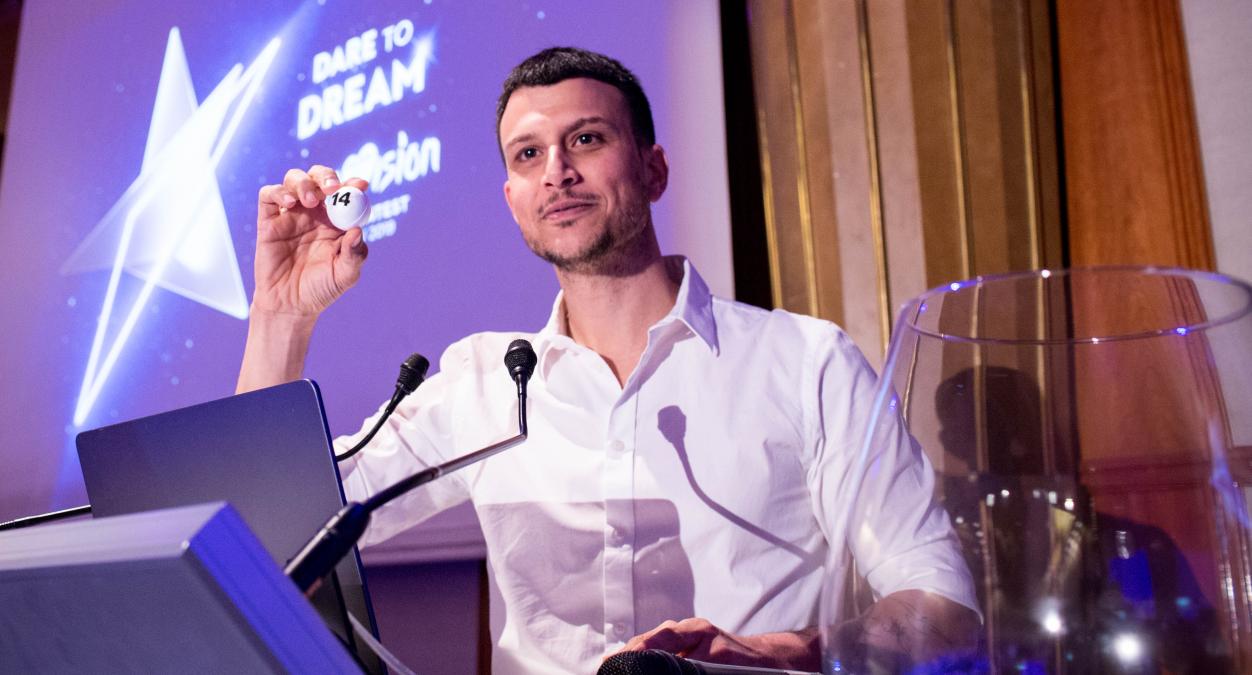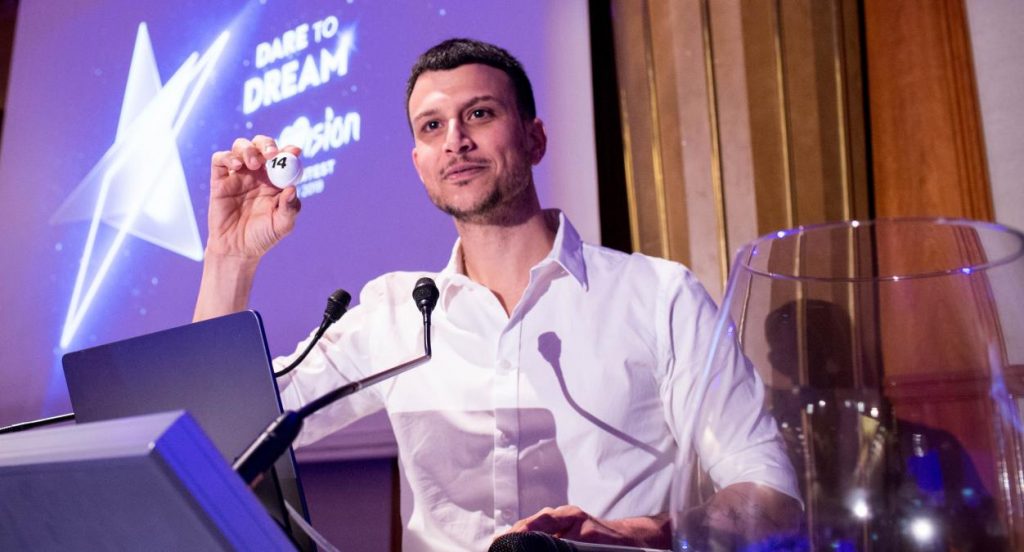 During the meeting the host country's (Israel's) position in the Grand Final was determined; ie Israel will perform 14th in the 2019 ESC Grand Final on 18 May.
Meeting the Mayor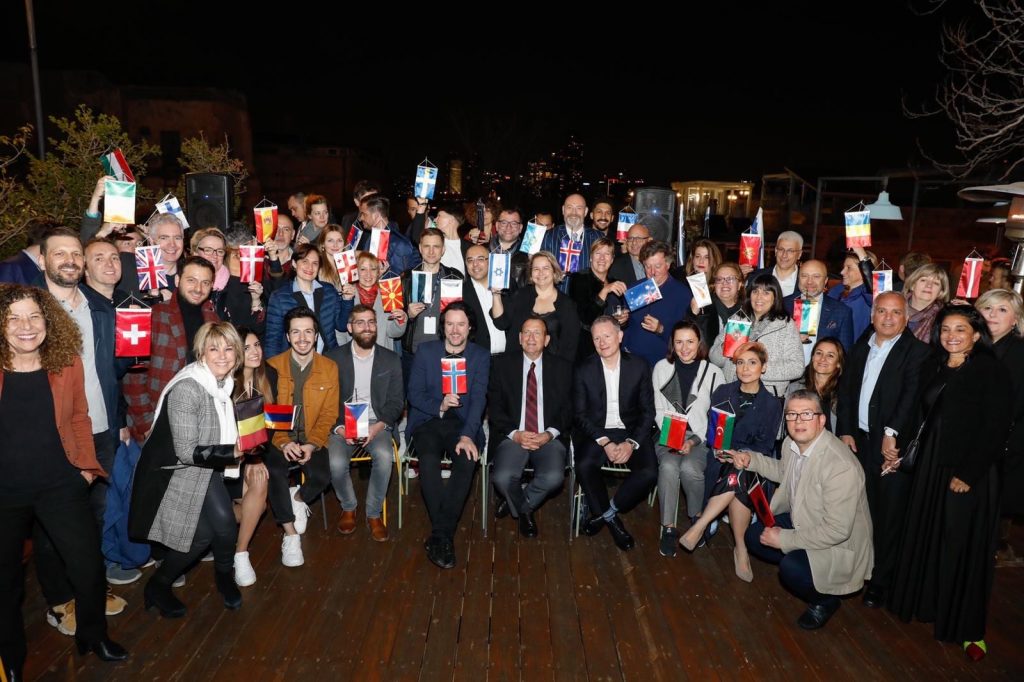 The HoDs and HoPs also attended a reception by the Mayor of Tel Aviv Mr. Ron Huldai during their visit last week.
A visit to Tel Aviv Expo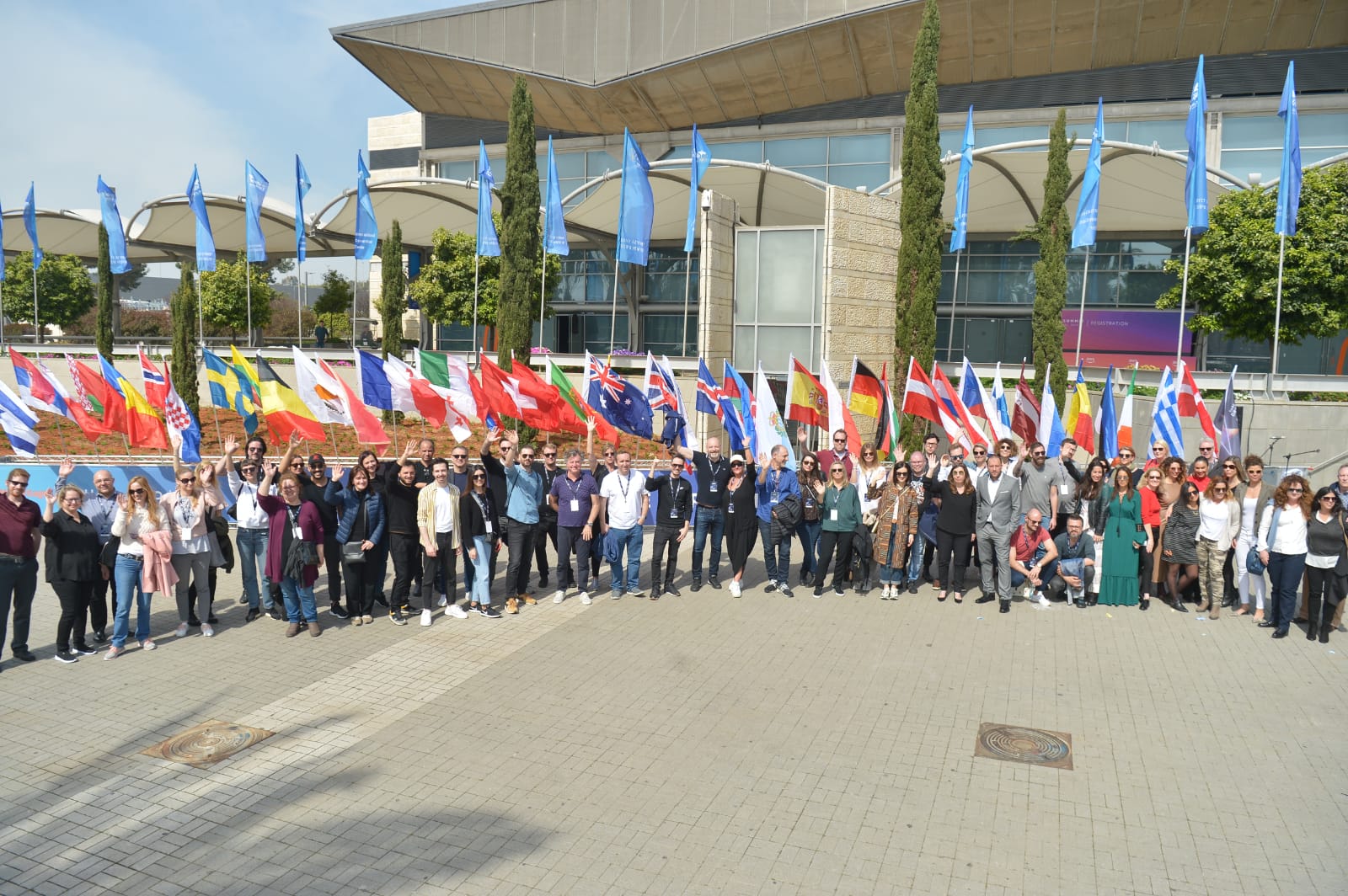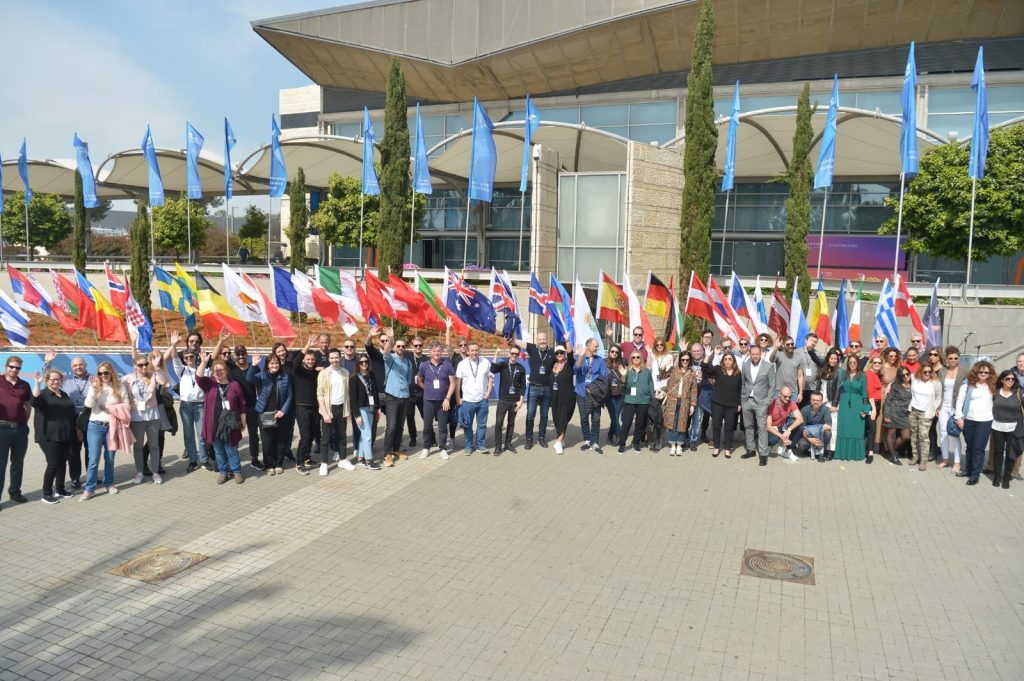 The 41 competing delegations got a chance to visit the 2019 Eurovision venue – Pavillion 2 at the Expo Tel Aviv Complex.  The delegations were briefed in by KAN officials and ESC 2019 CORE Team about the ongoing preparations at EXPO Tel Aviv.
You can check out a video below showcasing the HoDs visit to the 2019 Eurovision venue courtesy of Expo Tel Aviv:
The 2019 Eurovision Song Contest is scheduled to be held on 14, 16 and 18 May at the  Expo Tel Aviv in Tel Aviv, Israel.