HRT, the Croatian national broadcaster, has announced today that it will be unveiling the names of the 16 competing acts at the forthcoming Croatian national final- Dora 2019.
The decision has been made! HRT's special committee has shortlisted the sixteen lucky entries from the 150 submtted entries. The speciaal comittee consisted of  Vanna, Zlatko Turkalj, Igor Geržina, Ante Pecotić, Zlatko Gall, Antonija Šola and Željen Klašterka.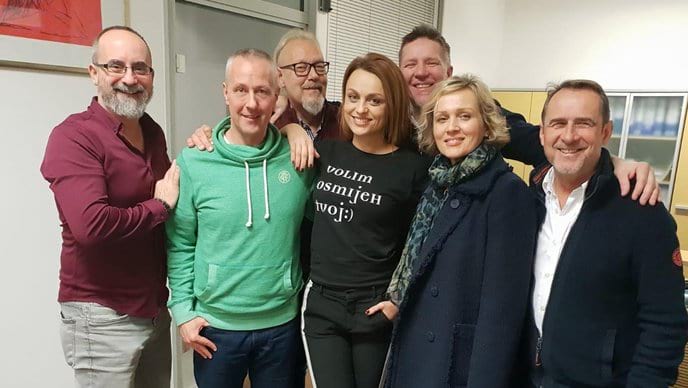 The Croatian is set to unveil the names of the sixteen lucky Dora 2019 participants and two reserve acts tomorrow Thursday 17 January at 12:00 CEST on its official website.
Dora 2019
The 2019 Croatian national final – Dora 2019– will be held on Saturday 16 February at the Marino Cvetkovic Sports Hall in Opatija, Croatia. Dora will be back on Croatian screens after an eight year hiatus.
A total of 16 acts will battle for the golden ticket to Tel Aviv at Dora 2019. The 2019 Croatian Eurovision entry and act will be determined via a public televoting/ jury deliberation.
Croatia in Eurovision
Croatia debuted at the Eurovision Song Contest in 1993 with the six member group Put and their entry Don't ever cry, and is yet to win the event. The Balkan country's best results in the competition were achieved in 1996 (Maja Blagdan) and 1999 (Doris Dragovic), when it placed 4th in the Grand Final.
The country has competed 24 times in the contest and has not been very lucky in the competition in recent years, with its last top 10 finish in 2001.
In 2018 Croatia opted for an internal selection and selected Franka Batelic to fly the Croatian flag at the Eurovision Song Contest in Lisbon with her entry Crazy. Despite a magnificent performance she failed to qualify to the Grand Final.
ESCToday is growing and always looks for new members to join our team! Feel free to drop us a line if you're interested! Use the
Contact Us page
or send us an email at
[email protected]
!