For the second consecutive year, Finland keeps it up with the internal selection of the artist who will represent the nation's colours in the forthcoming Eurovision Song Contest! Everything has been decided and we now know that Darude will be the successor of Saara Aalto!
About Darude
One of Finland's most well-known faces, the world-renowned artist Darude has been enjoying a successful career of 20 years in the music industry. He is an award-winning singer and DJ, who has travelled the world to give concerts and play his music. He has released 4 music albums, the most recent in 2015, entitled Moments.
Obviously excited about his new professional movement, Darude says:
This is a huge challenge for me in many ways, when I was asked to represent Finland I felt a bit scared at first, but there was no way I could say no to my country! It is an honour to be part of this incredible experience and I only have positive expectations!
Darude is going to perform on stage with his vocalist Sebastian Rejman, who is a member of the band The Giant Leap.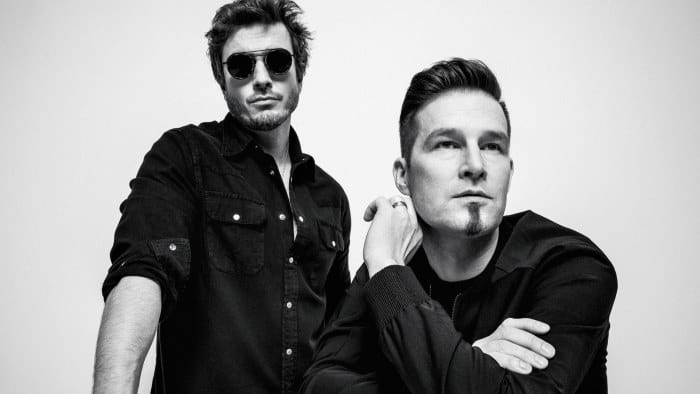 Uuden Musiikin Kilpailu 2019
Last year, the country's national broadcaster YLE suddenly announced that Finland's Eurovision representation had been assigned to the successful artist Saara Aalto, who was going to perform a number of songs at their televised national selection Uuden Musikiin Kilpailu 2018 (UMK). The winning one would be her entry at Lisbon's Eurovision edition.
This will be the case once again this year. Darude will be performing a total of 3 songs at UMK 2019, which will be released one by one in the weeks to come (8, 15 and 22 February). Both the juries and the public will have their own say on the one that he will take in his luggage for Tel Aviv.
The show will be staged in the city of Turku, presented by the Finnish 2013 hopeful Krista Siegfrids, who has also hosted the competition's last three editions, as well as Christoffer Strandberg and Mikko Silvennoinen. UMK 2019 is scheduled for the evening of 2 March.
Finland at the Eurovision Song Contest
Finland made their first appearance at the Eurovision Song Contest in 1961 and finally took the trophy home 45 years later, in 2006 with the hard rock band Lordi and Hard rock hallelujah. Until then, the Scandinavian country had seen a series of relatively poor fortunes in the contest, with the 7th being their best result.
Last year, the country was represented by Saara Aalto, who travelled to Lisbon with her pop song Monsters. She competed at the first semi-final and reached the Grand Final. Despite a dynamic and eccentric performance, she came only 25th with 46 points.