Pack your bags and get ready to party as we're off to Lisbon for the 2018 Eurovision Song Contest. RTP the Portuguese national broadcaster has revealed the host city, venue and dates for the upcoming Eurovision razzmatazz.

Yes it's true; Lisbon will be welcoming the Eurovision bandwagon next year along all with its glam, glitz and glitter! We will be heading south to the sunny shores of Portugal.
The dates and the venue
The 2018 Eurovision Song Contest will be held at the MEO Arena at the Parque de Naçoes in Lisbon, Portugal on 8, 10 and 12 May.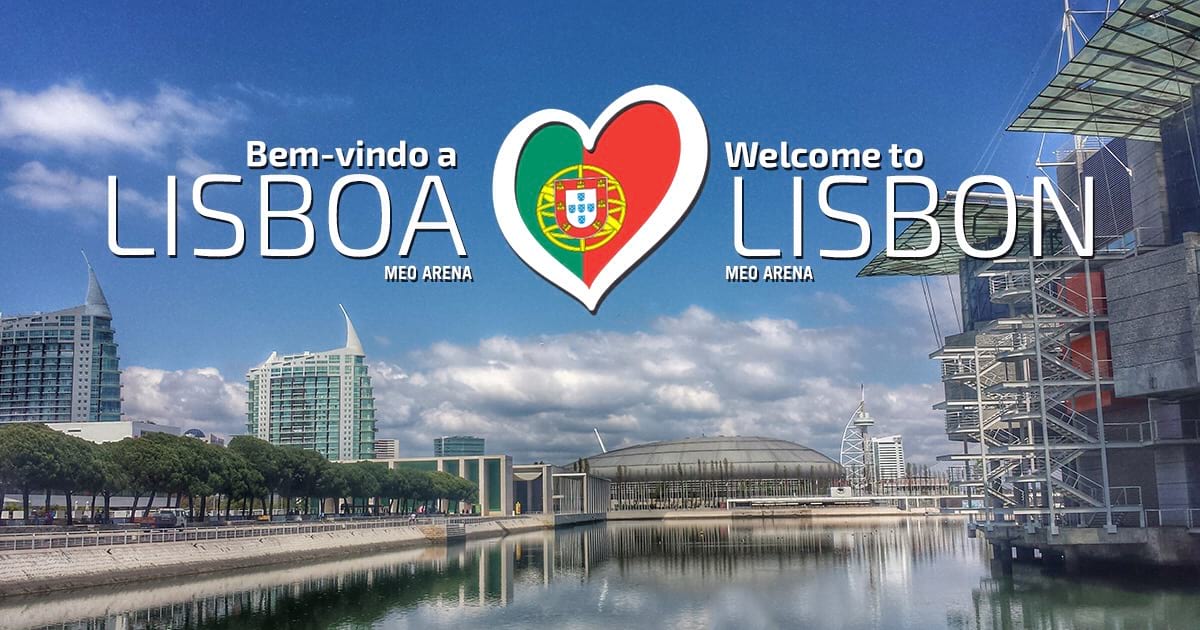 The MEO Arena (Atlantic Pavillion) can house at least 20,000 spectators and is located in the Expo 98 complex in the Portuguese capital. The venue is very close to Lisbon's International Airport and there are lots of restaurants, hotels, attractions and entertainment hubs in the proximity including the Vasco de Gama Shopping Centre and the Lisbon Ocenarium.
The multi purpose indoor arena lies next to the extraordinary Oriente Station overlooking the Tagus river. The Eurovision arena is just a 20 minute ride from downtown Lisbon  by metro. Lisbon's metro is an excellent means of transport connecting the 2018 Eurovision arena both to the city centre and airport.
Many international acts have given concerts at the MEO Arena: Madonna, Britney Spears, Jennifer Lopez, Lady Gaga, One Direction, Justin Bieber, Shakira, Beyonce, Miley Cyrus etc. In 2005, Lisbon welcomed the MTV Music Awards with a spectacular show hosted in this venue.
The MEO Arena was built in 1988 specially for the Lisbon Expo 98 and designed by Regino Cruz. The Arena has great experience in hosting both international sports and musical events, accommodating thousands of spectators.
Aerial view of the MEO Arena and the Parque de Naçoes complex in Lisbon.
Portugal will be hosting the contest for the very first time after its grandiose victory earlier this year in Kyiv. The Lusitan nation has participated in the Eurovision Song Contest 49 times since its debut in 1964.
It is both a great honour and privilege for RTP and Portugal to host the 2018 Eurovision Song Contest.
ESCToday is growing and always looks for new members to join our team! Feel free to drop us a line if you're interested! Use the
Contact Us page
or send us an email at
[email protected]
!