Sevak Khanaghyan, the 2018 Armenian Eurovision hopeful has released the official video of his Eurovision entry Qami.
Sevak Khanaghyan was crowned the winner of the  2018 Armenian national final Depi Evratesil and will represent Armenia at the 2018 Eurovision Song Contest in Lisbon with Qami.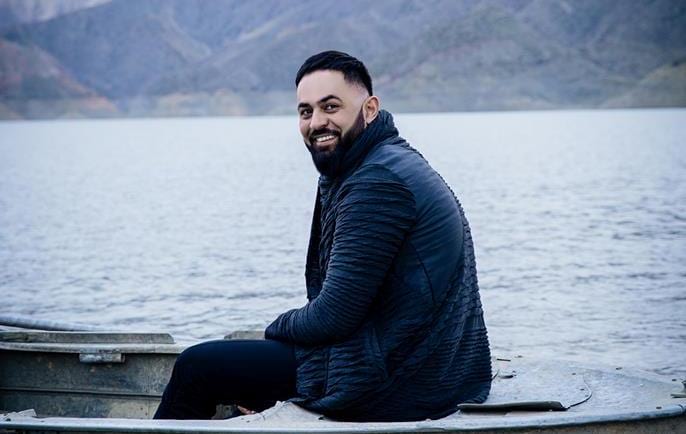 AMPTV, the Armenian national broadcaster has released the official music video of the 2018 Armenian entry Qami.
Qami was directed by Arthur Manukyan, who has previously worked on Betty's People of the sun (JESC 2014), Mika's Love (JESC 2015) and Artsvik's Fly with me (ESC 2017). The team behind the music video includes DOP Suren Tadevosyan, stylist Aram Nikolyan and lighting designer Vahagn Miqayelyan.
Arthur Manukyan, the director of the music video says:
When I first heard the song I instantly thought that the music video should reflect Sevak's inner world – his emotions and feelings. There aren't any excessive elements in the video –it is minimalistic, yet very expressive. I wanted to keep it simple and concentrate the attention on Sevak and his song.
Sevak Khanagyan says:
This is my first cooperation with the Public TV Company of Armenia and I must say I really enjoyed creating this music video. We had an amazing professional team that worked effortlessly to bring our vision to life. Arthur is an amazing director: he was able to show my inner world to the audience through the lens of the camera. I was very honest in this music video, as I am on stage, and I tried to express and share my feelings with the audience. I hope that my fans and viewers all around the world will experience this emotional journey with me.
Armenia in Eurovision
Armenia debuted at the Eurovision Song Contest in Athens in 2006 and is yet to win the competition. Sirusho and Aram Mp3 retain the country's best results to date, both having achieved a 4th place in the Grand Final respectively in 2008 and 2014.
In 2017, Armenia launched a national selection Depi Evratesil in order to select its Eurovision act and entry for Kyiv. Artsvik won the Armenian national selection and flew to Kyiv with Fly with me, where she placed 18th in the Grand Final.
Armenia is set compete in the First Semi-final of the 2018 Eurovision Song Contest on 8 May.
ESCToday is growing and always looks for new members to join our team! Feel free to drop us a line if you're interested! Use the
Contact Us page
or send us an email at
[email protected]
!