Tonight it's time for Serbia to select their entry for Eurovision 2018. Beovizija 2018 returns as the country's national selection after a 9-year break, the last time being back in 2009.
Serbia is the next Balkan country to hold a national selection following Montenegro, who selected its Eurovision act and entry last Saturday.
How to watch?
You can watch Beovizija 2018  from 21:00 CET on the following channels:
About the show
Beovizija 2018 will be held tonight at the Sava Centre in Belgrade, Serbia with a total of 17 acts competing for the golden ticket to Lisbon.  The Serbian national final will be hosted by Dragana Kosjerina, Kristina Radenković, Branko Veselinovic, and Aleksandar Stojanović.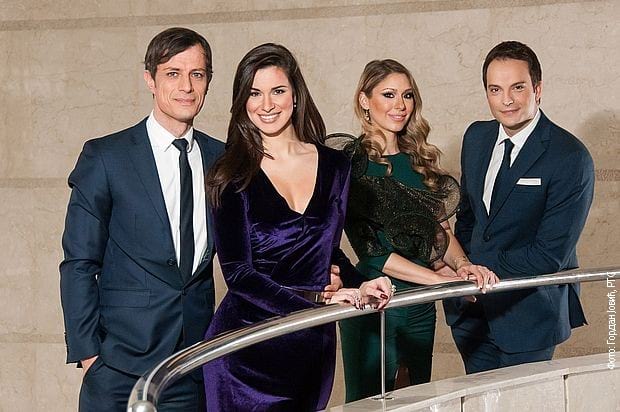 The show will be opened by Hor RTS and Una Saga Serbica with the rendition to the 2007 Serbian Eurovision entry Molitva.
During the interval many former Serbian Eurovision acts will be gracing the Beovizija 2018 stage: Jelena Tomasevic (2008) Marko Kon ( 2009), Moje 3 (2013), Milan Stankovic (2010), Sanja Vucic (2016), Bojana Stamenov (2015) and Tijana Bogicevic (2017).
Regina (Bosnia & Herzgovina 2009), Sergej Cetkovic (Montenegro 2015), Knez ( Montenegro 2016)  and Jacques Houdek (Croatia 2017) will be also performing during the soiree.

The 2018 Serbian Eurovision entry will be determined via a 50/50 five member jury-public televoting deliberation.
The participants
Here are tonight's participants in the running order:
SevdahBABY – Hajde da igramo sada (Let's dance now)
Rambo Amadeus & Beti Đorđević – Nema te (You're gone)
Maja Nikolić – Zemlja čuda (Wonderland)
Srđan Marijanović – Bar da znam (If only I knew)
Ivan Kurtić – Ni sunca, ni meseca (Neither sun, nor moon)
Sanja Ilić & Balkanika – Naša deca (Our children)
Koktel Balkan – Zato (Because)
Boris Režak – Vila (Fairy)
Lana & Aldo – Jača sam od svih (The strongest of all)
Dušan Svilar – Pod krošnjom bagrema (Under the locust tree)
Igor Lazarević – Beži od mene (Get away from me)
Saška Janković – Pesma za tebe (Song for you)
Lord – Samo nek se okreće (Just let it turn)
Danijel Pavlović – Ruža sudbine (The rose of destiny)
BASS – Umoran (Tired)
Osmi Vazduh & Friends – Probudi se (Wake up)
Biber & DJ Niko Bravo – Jutros (Svatovi) (This morning (Wedding guests)
Out of these 17 acts, only one will win the golden ticket to the prestigious Eurovision stage, but who will it be? Tonight's winning entry will be picked by a combined jury and tele-voting, each having a 50% stake at the outcome.
Who do you think should fly the Serbian flag in Lisbon next May?
Stay tuned for the results!