Portugal's Eurovision 2017 winner Salvador Sobral is recovering prosperously, receiving an EBBA 2018 and looking forward to grace the spotlight again.
European Border Breakers Awards 2018
Salvador Sobral was one of the lucky winners of an EBBA 2018, along with fellow Eurovision-alumni Kristian Kostov – who also won the extra Public Choice Award – and Blanche.
Because of his recovery, Salvador himself could not attend the award ceremony at the Eurosonic Noorderslag Festival in Groningen, the Netherlands, but instead his managing representative Ana Paulo of Fado In A Box accepted the award on his behalf.
She told the audience that Salvador's recovery is going well and that he hopes to return to performing within a few months.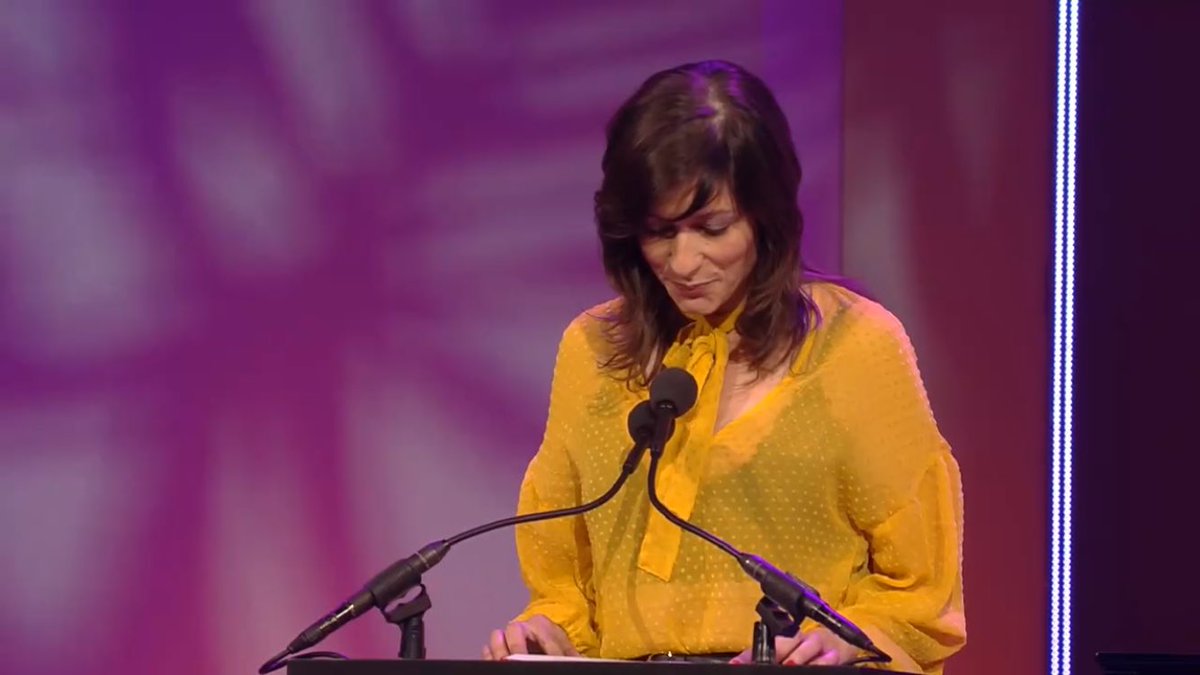 Salvador Sobral speaks
The artist talked to Euronews about his successful year, his illness and recovery, and his future.
About his Eurovision success and the aftermath, the artist says:
I think 'overwhelming' would be the perfect way to describe the way I felt. It all happened so fast.
Salvador's success was overshadowed by his heart condition, which he always tried to keep out of the press, focussing instead on his career as singer.
In September 2017 he had to step back from public appearances, giving his last show in Cascais, Portugal. The concert was an emotional one:
It was a crying fest. I didn't know when I would be back, neither did anyone else, so it was incredibly emotional.
A bright future ahead
Salvador Sobral recently left the hospital and continues his recovery at home. Although the impact was great, he is confident and hopeful for the future:
I feel better every day, but I have to keep in mind that an operation like this takes a long time to recover from. Otherwise I feel super motivated for what the future will bring, I'm already thinking about a new album and I can't wait to get back on stage.
An EBBA to boot
Salvador Sobral is honoured, yet also humbled, to have received one of the prestigious European Border Breakers Awards 2018:
It always feels a bit strange as I don't feel I deserve any award. All I do is sing, which is what I love, and it comes out naturally.
About Salvador Sobral
Salvador Vilar Braamcamp Sobral (Lisbon, Portugal, 1989) is a Portuguese singer, born into a noble family  – he is unofficially a count – of Portuguese, Italian and Dutch descent. He mainly performs in the genres jazz, soul and fado.
Salvador Sobral gained public attention when he participated in the 2009-2010 season 3 of Ídolos, the Portuguese version of Idols, a show in which his sister Luísa Sobral previously placed 3rd (season 1). Salvador made it to the 10 finalists, eventually placing 7th.
He released his critically acclaimed debut album Excuse me in 2016.
Salvador Sobral particpated in, and ultimately won, the Festival da Canção 2017 with the song Amar pelos dois (Love for us both), composed and written by his sister Luísa. He thus won the chance to represent Portugal at the 2017 Eurovision Song Contest in Kyiv, Ukraine.
Placing 1st in semi-final 1, Salvador Sobral went on to the Grand Final, winning the contest with a record 758 points.