Luísa Sobral, the sister of Eurovision winner Salvador and writer and producer of his winning song, has revealed she is composing a song for unborn baby.
Luísa Sobral has just finished composing her fifth album, but admitted that she struggled during this time because "the first few months of pregnancy were horrible".
My first months of pregnancy were so horrible, sick, that I do not think I wanted to write. But now I'm doing well and it's already doing very well..
Luísa is expecting her second child soon; she already has a son who was born in 2016.
Private life of Luísa
Luísa likes to keep her personal life out of the media, so relatively little is known about her partner.
The couple have decided that they do not want to find out if they are having a boy or a girl. Luisa has therefore said she is composing two potential songs for the baby, as she has only decided on a theme.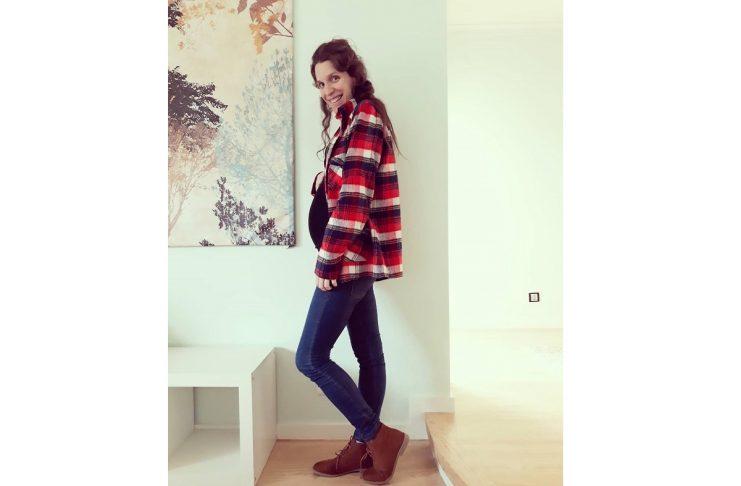 Since we do not know if I will have a boy or a girl, I'm going to write one for a boy and one for a girl. I'll put the two on my album. They are love songs to someone. It won't be clear whether it's for a child or someone else.
"This is the first album I have composed while pregnant. In others, I was recording while I was pregnant. It's different. I do not know if I'm more inspired, I know I'm writing a lot because I want to record the album in July," she told reporters.
And she went on:
I know there's going to be a time when I can not do it and then I'm more inspired. I've almost finished writing everything for the album.
Asked about whether her Eurovision-champion brother is going to feature on the album, she replied:
We still do not know [if he's going to participate]. We're both thinking about it. But I like the idea, of course I do.
Luísa Sobral will also be one of the judges on the upcoming Festival da Cançao 2018, which will decide the Portuguese entrant for Eurovision 2018 on 4 March.
ESCToday is growing and always looks for new members to join our team! Feel free to drop us a line if you're interested! Use the
Contact Us page
or send us an email at
[email protected]
!