Honors never seem to come to an end for the Eurovision siblings! Τhe 2017 Eurovision winner Salvador Sobral and his sister Luísa have been crowned as the winners of the "Personality of The Year 2017" award by the foreign press association of their country, Portugal (AIEP).
This award has been in existence since 1990 and it is annually offered to the person or the institution which is considered to have honored and promoted Portugal abroad more than anyone during the outgoing year.
Definitely a good year for the nation
According to the foreign correspondents in Portugal,
the siblings Salvador and Luísa have taken and showcased the name of Portugal abroad this year, as they reinstated quality and feeling as foundations for popular music, surpassing the easy and normally unsound musicality associated with pop.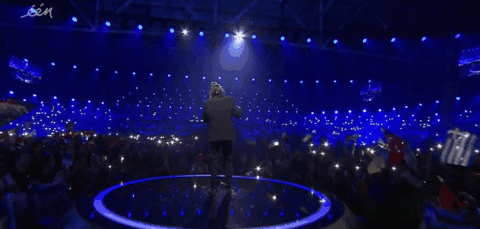 The triumphant Portuguese Eurovision victory is one more reason for the country to make the positive headlines in 2017, together with the beginning of the end of the deep economic crisis that they were facing in recent years and the self-sacrifice of their firefighting body on the great summer fires.
Other featured people from the AIEP for 2017 are the politicians Mário Soares, António Guterres and Durão Barroso, Francisco Pinto Balsemão, as media entrepreneur, António Mega Ferreira, as responsible for Expo98, and sportsmen Figo, Fernanda Ribeiro and Vanessa Fernandes are other figures of the year of the AIEP.
An interesting TV-programme in a few days
As previously reported, the national broadcaster of the country RTP is going to air a two-part documentary on their recent Eurovision victory on 26 and 27 December.
Following the victory of Salvador Sobral with the song Amar Pelos Dois, the 63rd Eurovision Song Contest will be taking place on 8, 10, 12 May at the Altice Arena in Lisbon, Portugal.
ESCToday is growing and always looks for new members to join our team! Feel free to drop us a line if you're interested! Use the
Contact Us page
or send us an email at
[email protected]
!