Only a matter of days remain until the start of Eurovision rehearsals in Kyiv, with delegations of the participating nations finalising the last few details of each forthcoming performance. With Georgia's preparations all complete, the country's broadcaster GBP has unveiled more details regarding the nation's Eurovision staging.
Tamara Gachechiladze was selected to represent her home nation back in January after winning the country's national final, becoming one of the first official entrants for be selected for the 2017 Eurovision Song Contest.
The months to follow have seen preparations underway with the Georgian delegation, including a revamp to Gachechiladze's competing entry Keep the faith as well as the filming and production of the official music video.
Five vocalists to join Gachechiladze
All set to perform her power-ballad in the host city of Kyiv next month, GPB has confirmed that Gachechiladze will be joined by a total of 5 backing vocalists during her performance, each of whom have had extensive experience with big singing events and competitions.
Joining Gachechiladze on stage will be Mariam Akobia, Mariam Jomardidze, Natia Oqruashvili, Giorgi Tskhvariashvili and Guri Pasikashvili.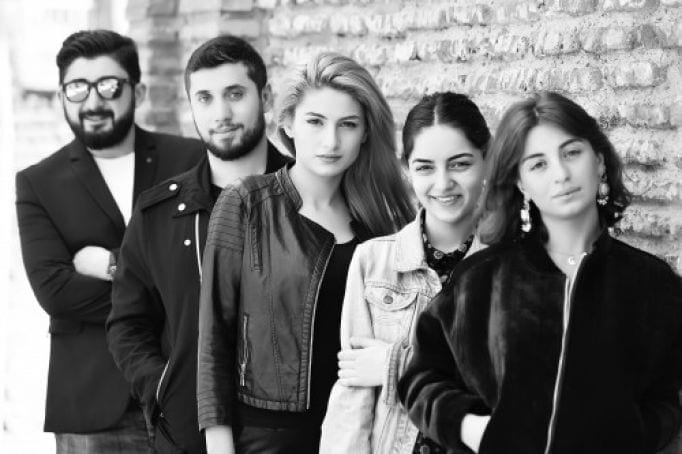 The whole Georgian delegation will fly out to Kyiv on the 29 April, the day before the first set of rehearsals kick off on the 30 April.
Georgian commentator confirmed
GPB has also unveiled the nation's commentator for the forthcoming Eurovision Song Contest as Demetre Ergemlidze, commentating each of the 3 live shows in Kyiv on the 9, 11 and 13 May.
Ergemlidze previously commentated the 2016 Junior Eurovision Song Contest, the same year which saw the nation winning the competition for a record-breaking third time with Mariam Mamadashvili and her entry Mzeo.
Although the first time commentating the main Eurovision event, Ergemlidze has previously worked with and actively cooperated with the Georgian Eurovision production team.
Gachechiladze and Georgia will compete in the first semi-final of the 2017 Eurovision Song Contest on the 9 May and will be the second act to take to the IEC stage, hoping to qualify to the final of the competition on the 13 May.
ESCToday is growing and always looks for new members to join our team! Feel free to drop us a line if you're interested! Use the
Contact Us page
or send us an email at
[email protected]
!