UA:PBC the 2017 Ukrainian national broadcaster has released a video today showcasing the locations for the 2017 Eurovision Village, Euroclub and Euro Fan Cafe.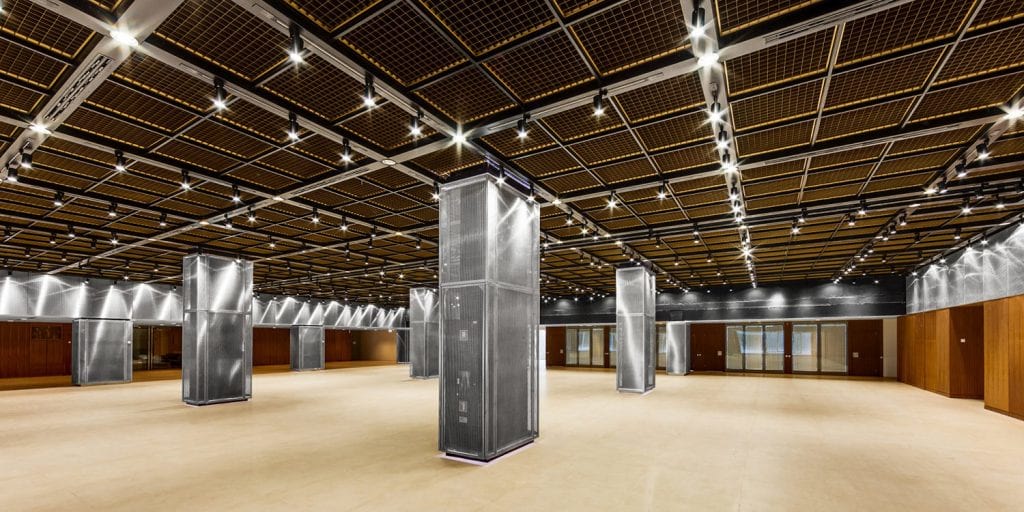 The 2017 Euroclub and Euro Fan Cafe will be housed under the same roof at the CEC Parkovy whilst the Eurovision Village will be located at the Kreshtchatyk Street.
The Euroclub will open for 2 weeks and will be the official night hotspot for delegations, artists, accredited media and Eurovision fans. It will consist of 2 floors and will run from 01-14 May with a capacity of 3,500 persons. During the first Eurovision week only one floor will be open to guests, the second floor will open from 07-14 May.
The Euroclub will also host the 2017 Eurovision Opening Ceremony on Sunday 7 May.
The Eurovision Village will run from 04-14 May with lots of concerts, live performances, competitions and fun activities. Tourists, guests, fans and locals will be able to enjoy and experience the Eurovision atmosphere in the heart of the city.
The Ukrainian broadcaster has released a video where we can check out the locations and venues for the Euroclub, Euro-Fan Cafe and Eurovision in Kyiv! Let's check it out….
The 2017 Eurovision Song Contest is scheduled to be held on 9, 11 and 13 May at the IEC in Kyiv.
ESCToday is growing and always looks for new members to join our team! Feel free to drop us a line if you're interested! Use the
Contact Us page
or send us an email at
[email protected]
!