A special preparation meeting was held at the 2017 Eurovision Song Contest venue, the International Exhibition Centre, in Kyiv yesterday in order to prepare for the upcoming event.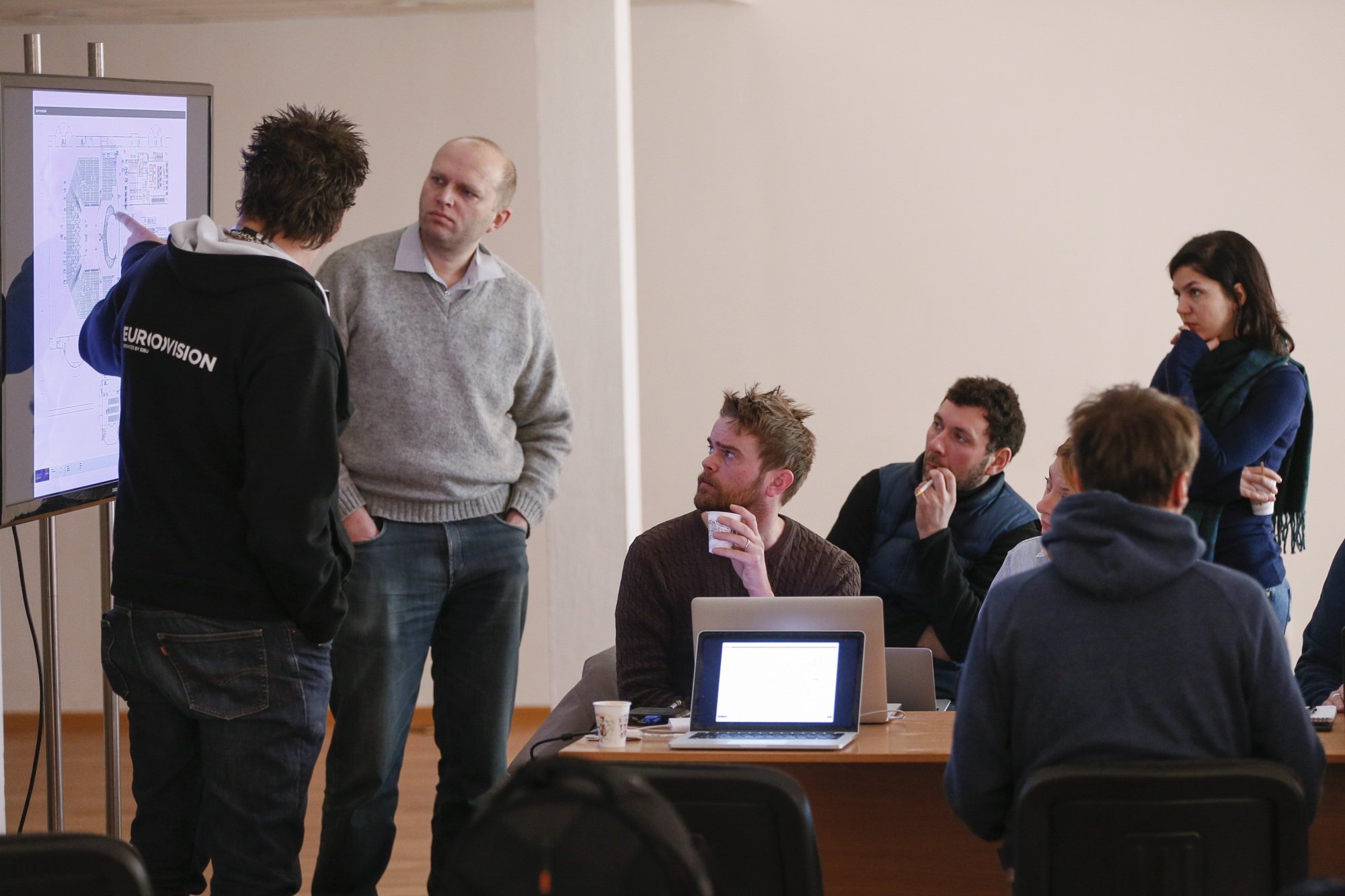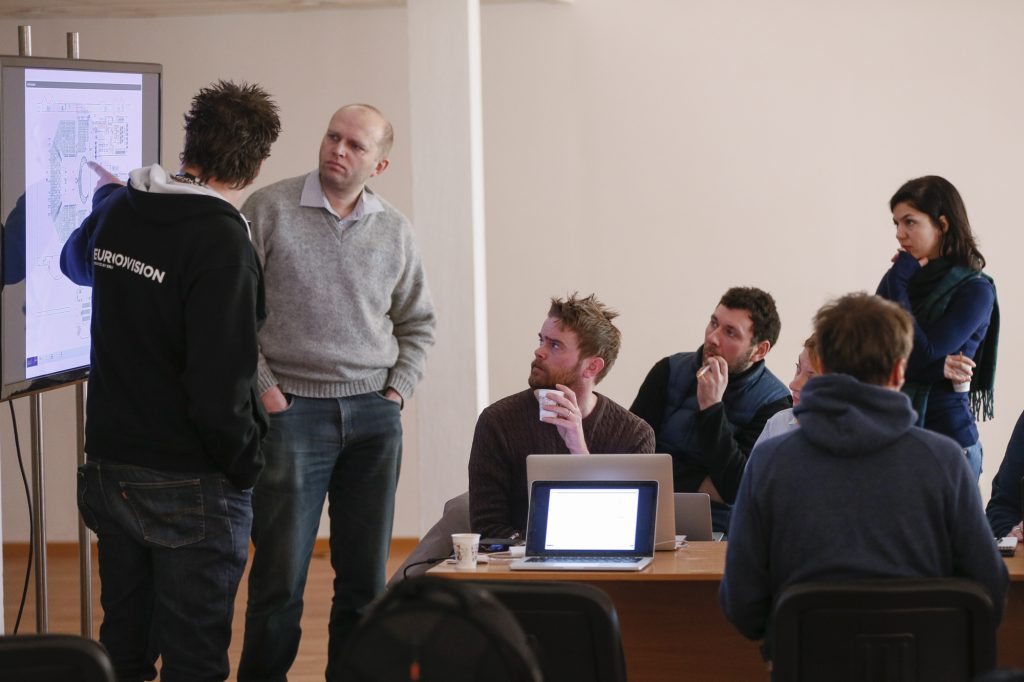 During the meeting the Eurovision 2017 team members discussed various issues and topics regarding the organization of the contest in the IEC including: the placing of the delegation area,backstage area, technical area for the production of television shows areas in the venue, the accreditation office and the press center. Security and technical issues were also discussed.
Mr. Paul Hrycak (Deputy Head of UA:PBC), Mr. Stuart Barlow (ESC 2017 Show Producer), Ola Melzig (ESC 2017 Director) and Mr. Alexander Karjakin ( IEC Manager) were all present at the meeting along with Ukrainian and foreign experts.

Mr. Ola Melzig from M&M Production Managent played a key role during the meeting as he shared his experience, expertise and gave guidelines to the attendees. Ola has been behind the stage construction of many Eurovision Song Contest editions including the 2016 Eurovision Song Contest.
The 2017 Eurovision Song Contest at the IEC in Kyiv on 9, 11 and 13 May.
ESCToday is growing and always looks for new members to join our team! Feel free to drop us a line if you're interested! Use the
Contact Us page
or send us an email at
[email protected]
!