The moment has arrived! Here are the 5 lucky winners for our VIP double tickets giveaway for the Euro After-Parties taking place next week in Operaterrassen in Stockholm!
The competition which started last week, was asking our followers on Instagram and Facebook, to tag a friend of theirs and automatically they entered the draw.
Euro After-Parties are taking place every night starting on Tuesday May 10 up to the final night of Saturday May14. Special guests will be appearing during each night on stage.  Sergey Lazarev (this year's Russian representative and hot favourite to win), Melodifestivalen famous acts Wiktoria, Ace Wilder, Dinah Nah, Samir & Viktor, Magnus Carlson will take the stage. And of course the past Eurovision winners Charlotte Perrelli and Dana International will be there too. Last but not least, Anton Ewald, will be your introduction to Swedish non Melodifestivalen essence.
The Winners
The winners for the double VIP tickets are splitted between Instagram and Facebook accounts.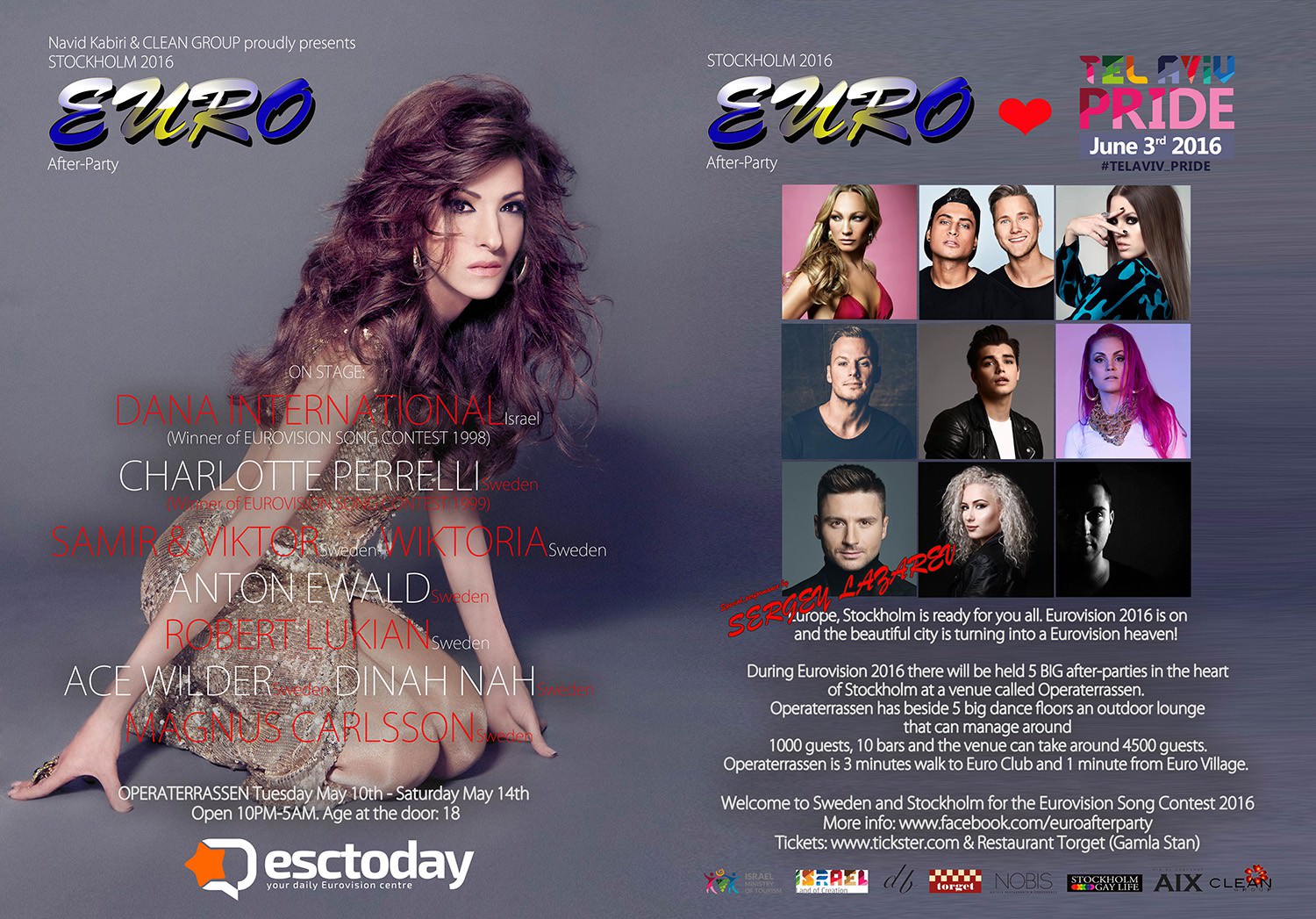 How to get tickets for Euro After-Parties
You can purchase your tickets for the parties online through tickster.com or keyflow.com. Ticket prices vary from 120 SEK (Tuesday, Wednesday), 200 SEK (Thursday) and 250 SEK (Friday and Saturday). Keep in mind that you can get a VIP pass for all the days for the price of 600 SEK.