Dami Im, this year's Australian Eurovision contestant, wowed audiences with her first rehearsal of her song Sound of silence today. She is one of the few contestants to don the outfit she will wear for her final performance. Here, we take a closer look.
Dami's dress was created by Sydney-based couture designer Steven Khalil, as we reported earlier this year. It is a full-length white gown, with a very full, gathered skirt. The bodice is fitted, and shows off Dami's petite frame beautifully. The neckline is asymmetric, with the exaggerated top of the dress wrapping around Dami's shoulder, leaving her left arm free. The entire look is very dramatic and elegant.
Dami is known in Australia for her glamour and beauty, as well as her singing. Her costumes and personality never fail to light up the stage. Yesterday she revealed her outfit for the Eurovision stage via a sneak peek into her dress fitting via the Vogue Australia YouTube channel.
The avant-garde piece features a very sculptured silhouette, which continues the futuristic metallic look that Dami has used for her promotion of Sound of silence.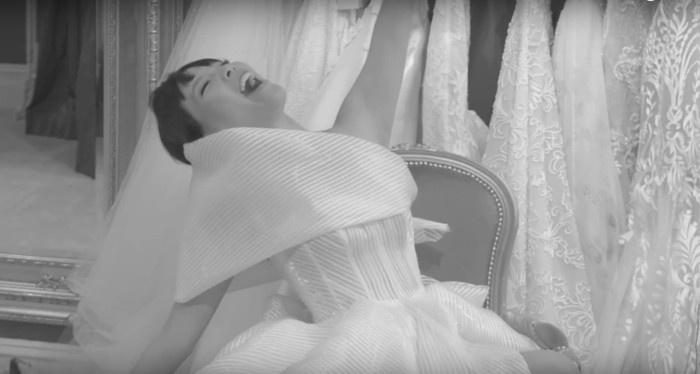 Here is a look at some of the other outfits which Dami tried before settling on her white one-shouldered number.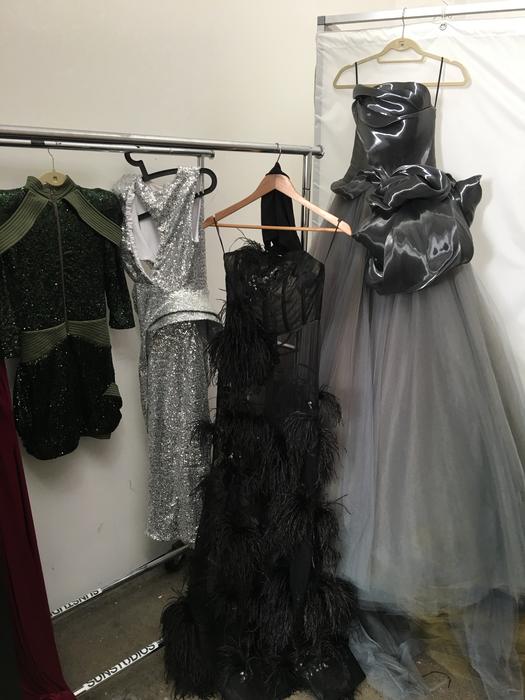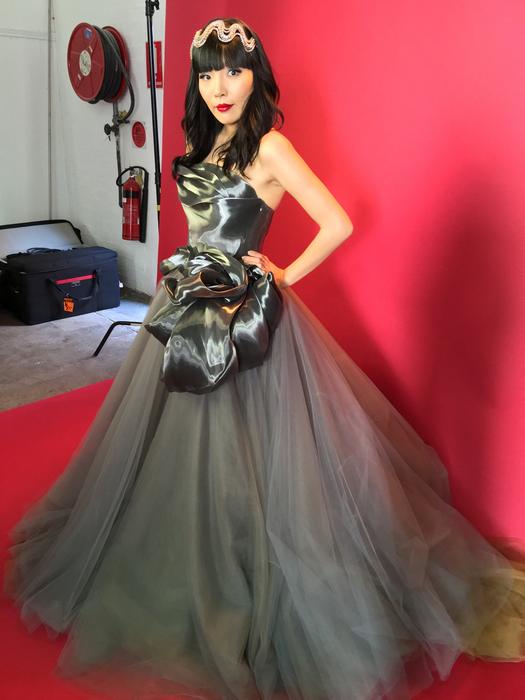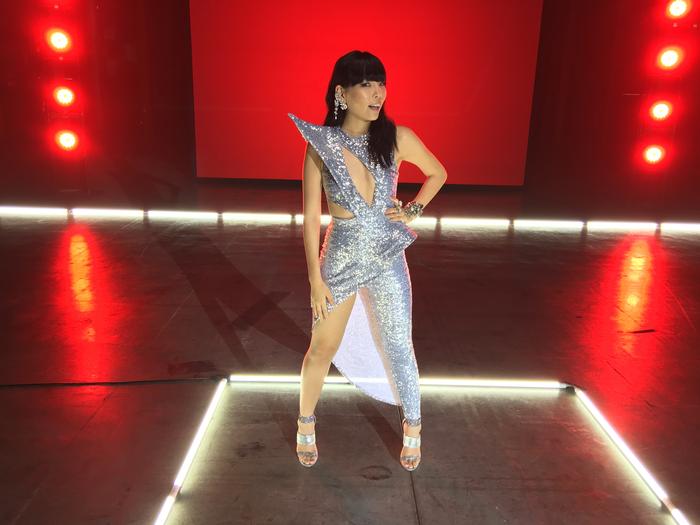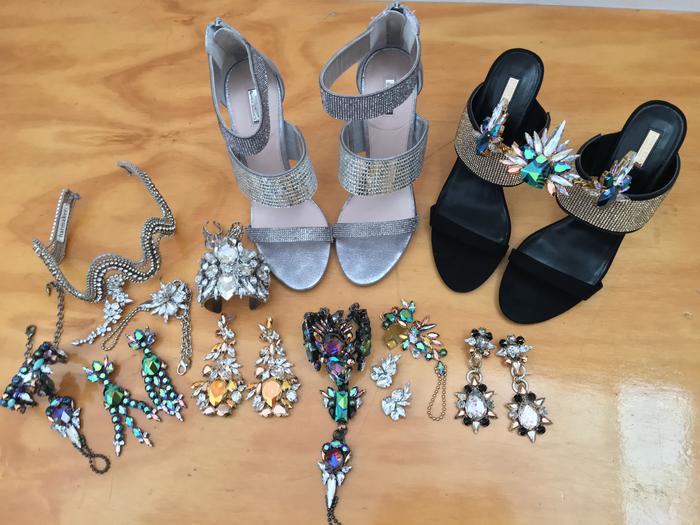 Dami Im wore her dress for the first time today during her first rehearsal at the Globen Arena. You can view footage from the rehearsal below.
Dami Im will represent Australia, who will compete for the second time, with her song Sound of silence. She will be the 10th participant to perform in the second semi-final.