ESCToday in collaboration with the City of Stockholm will be bringing you a series of articles leading up to the 2016 Eurovision Song Contest in order to showcase and introduce the 2016 Eurovision host city Stockholm to our readers. Today we bring you the Eurovision Exhibition interview.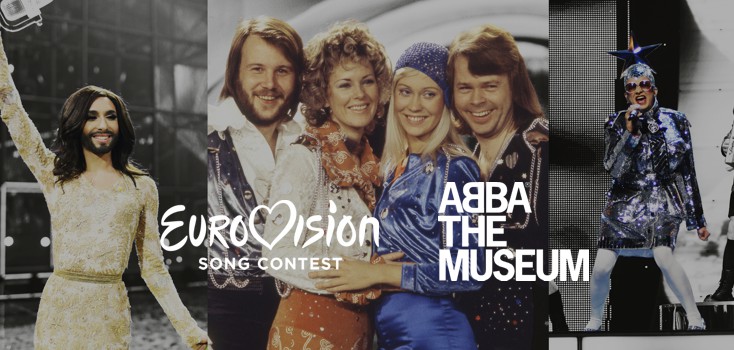 ESCToday travelled to Stockholm last month on a research trip in order to check out the 2016 Eurovision host city and preparations for the for the forthcoming Eurovision Song Contest.
ESCToday's Head of Press Sergio Jiandani and Managing Director Michalis Vranis had the grand honour and privilege to meet Ms. Ingmarie Halling (The ABBA Museum director/curator) and learn more about the iconic ABBA Museum.
Today we bring you an exclusive interview with Ms. Halling who sheds more light on the  upcoming Eurovision Exhibition- Good evening Europe! scheduled to open for the public on Sunday 8 May, whilst the official inauguration is scheduled to be held on Saturday 7 May.
The Eurovision Exhibition Interview
The Eurovision Exhibition at the ABBA Museum will consist of the following features:
 A catwalk showcasing a number of original costumes of ESC artists, including Conchita Wurst (2014), Verka Serduchka (2007), Celine Dion (1988) and Johnny Logan (1987)
A  quiz section where visitors can challenge themselves or each other in ESC knowledge
 A karaoke section
Screens with headphones where visitors can search and enjoy all the magic moments from EBU's digitalized archive of 60 years of Eurovision Song Contest.
When in Stockholm do not miss the ABBA Museum, MAMMA MIA! THE PARTY or the Eurovision Exhibition. You can find more information in the links below:
Discover Stockholm: MAMMA MIA! THE PARTY
Discover Stockholm: The ABBA Museum
Discover Stockholm: The Eurvision Exhibition: Good Evening Europe
Discover Stockholm: Interview with Ms. Ingmarie Halling (ABBA Museum)
The Eurovision festivity and razmatazz is about to kick off in Stockholm, so let's #Cometogether in the beautiful Swedish capital for a celebration of song, dance and music!
Don't forget to check our Discover Stockholm series articles with in depth information on Stockholm.
For more information on Stockholm you can visit visitstockholm.com
You can follow our forthcoming series of Discover Stockholm articles with photographs and videos on ESCToday.com and on our official Esctoday Instagram and ESCToday Facebook pages.
ESCToday is growing and always looks for new members to join our team! Feel free to drop us a line if you're interested! Use the
Contact Us page
or send us an email at
[email protected]
!