ESCToday in collaboration with the City of Stockholm will be bringing you a series of articles leading up to the 2016 Eurovision Song Contest in order to showcase and introduce the 2016 Eurovision host city Stockholm to our readers. Today we will have a look at the 2016 Eurovision Village, where the whole Eurovision buzz will be located in Stockholm.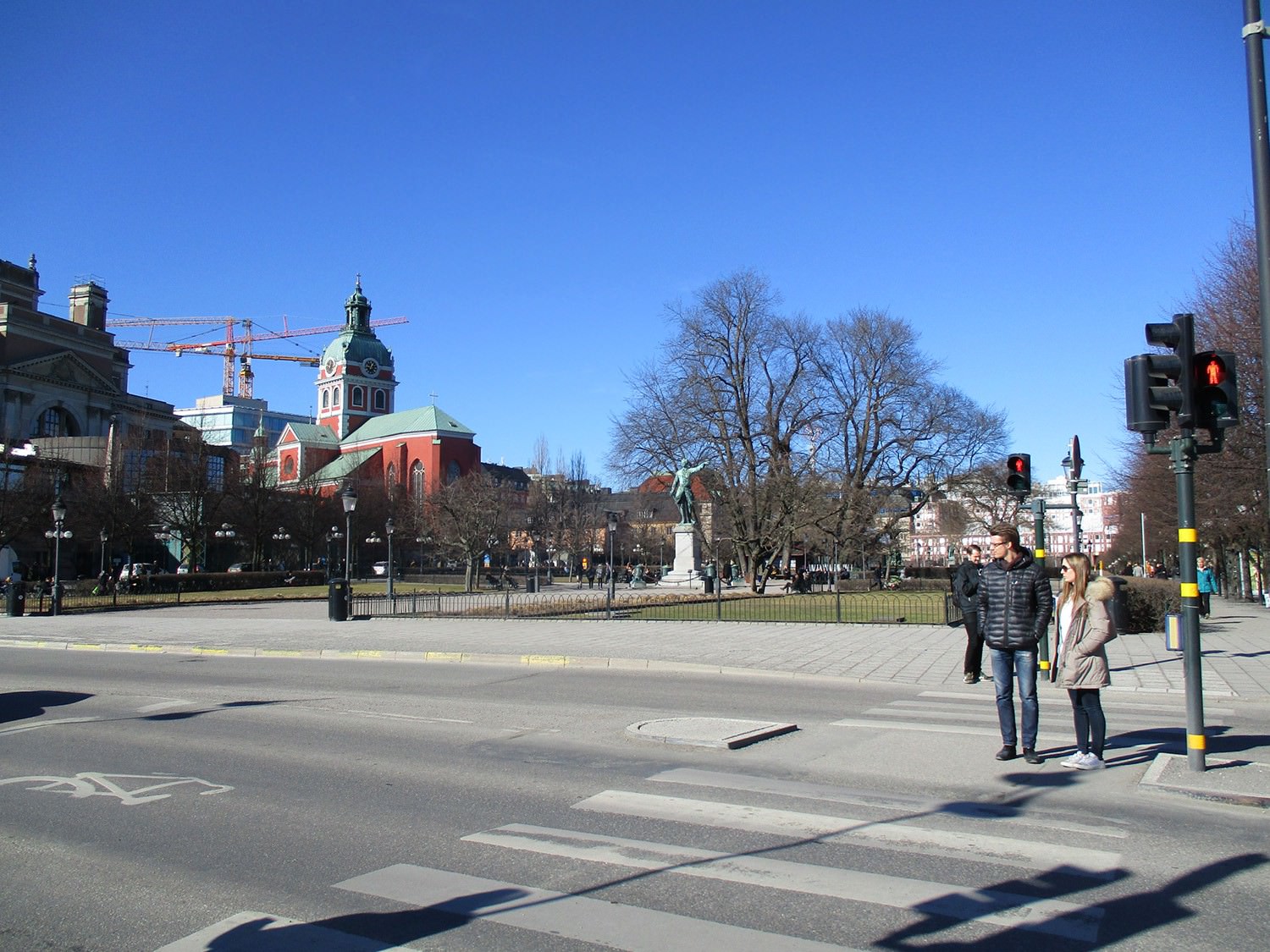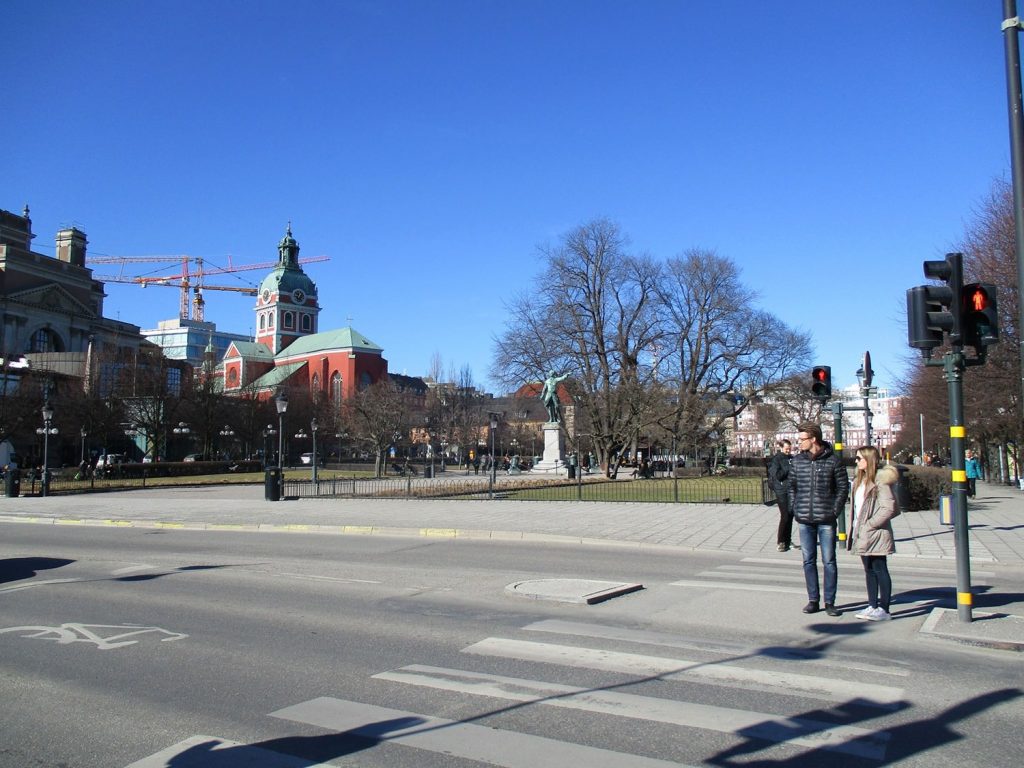 The Eurovision Village will be one of the hotspots in Stockholm during the forthcoming Eurovision Song Contest, where thousands of fans, visitors and Stockholmers will gather and enjoy the Eurovision ambiance and come together under the same sky!
Eurovision Village will be  located in Kungsträdgården and will run from 06-14 May. It will be the public's official Eurovision hub in the Swedish capital during Eurovision weeks. You don't need an accreditation to come to the Eurovision Village. Visitors will be in for a treat when they visit the Eurovision Village in May. You will be able to enjoy music, performances, food and activities here.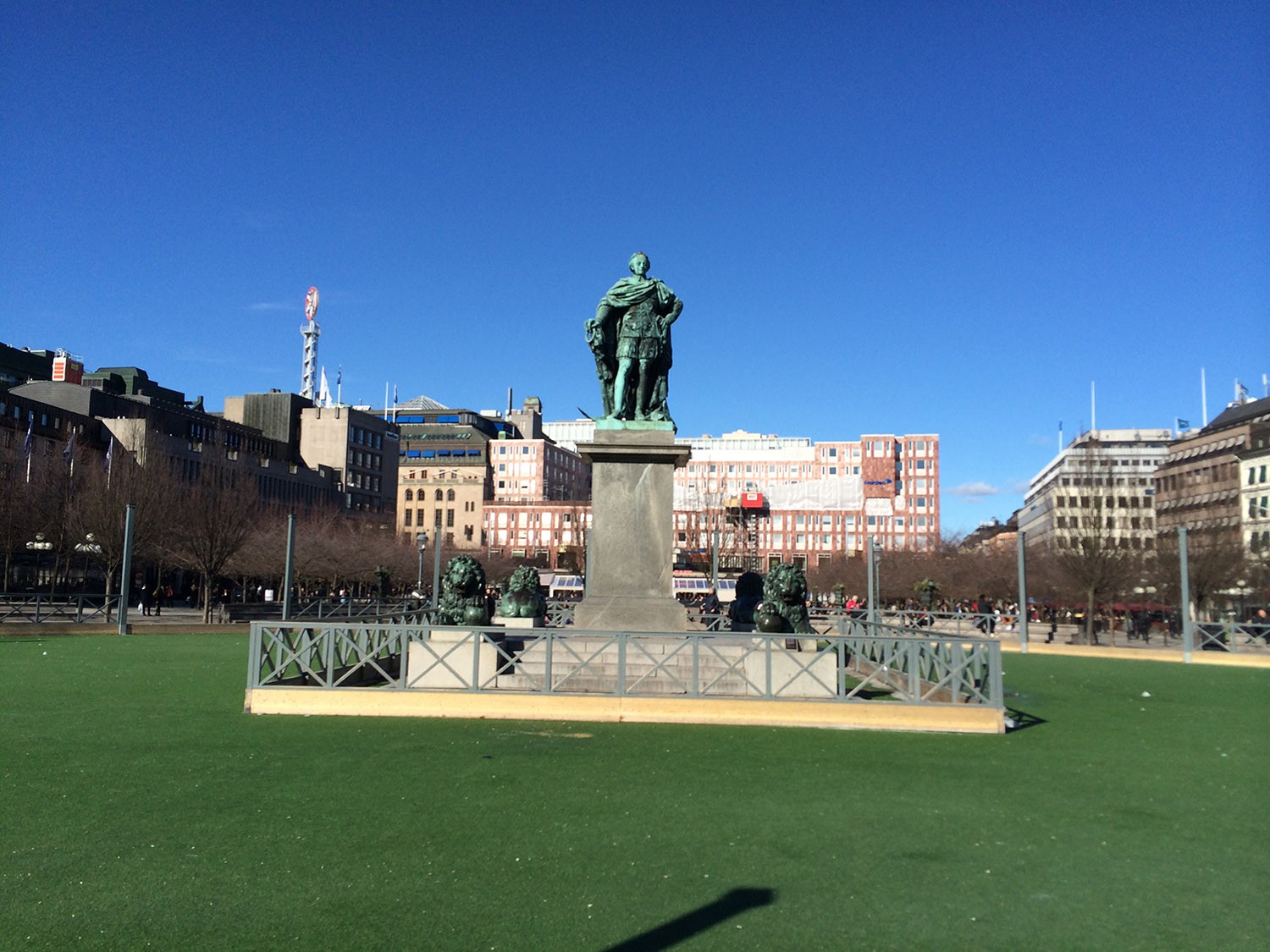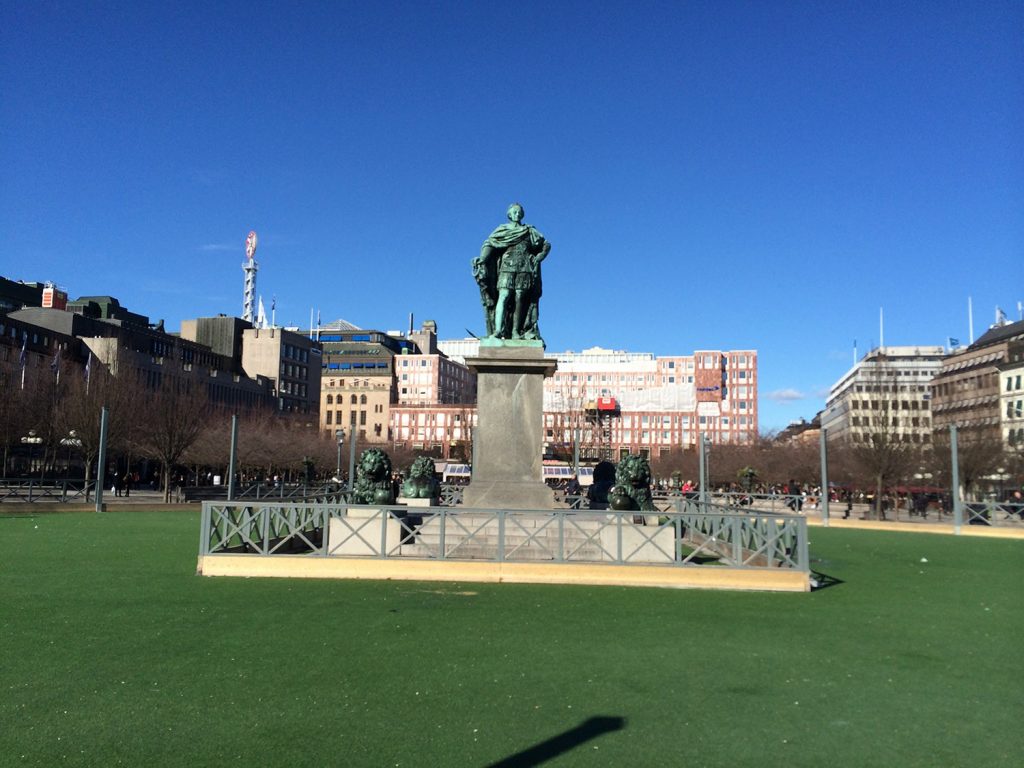 What will happen in the Eurovision Village? There will be lots of activities taking place here during the Eurovision weeks. The public will be able to watch the 2016 Eurovision artists perform their ESC entries for free.
Schools from Stockholm and Sweden will attend the event and participate in the celebration. School children will be able to showcase their musical talent and vocal skills during their performances. A concise and broad program of music has been lined up specially for the occasion.
DJ's will be playing music and Eurovision fans will be able to dance away to Eurovision tunes all day long. For those who finish off at 8pm at the Euro Fan Cafe the party will continue at the Eurovision Village until 12 am. The best news is you don't need an accreditation and everyone can come to the Eurovision Village.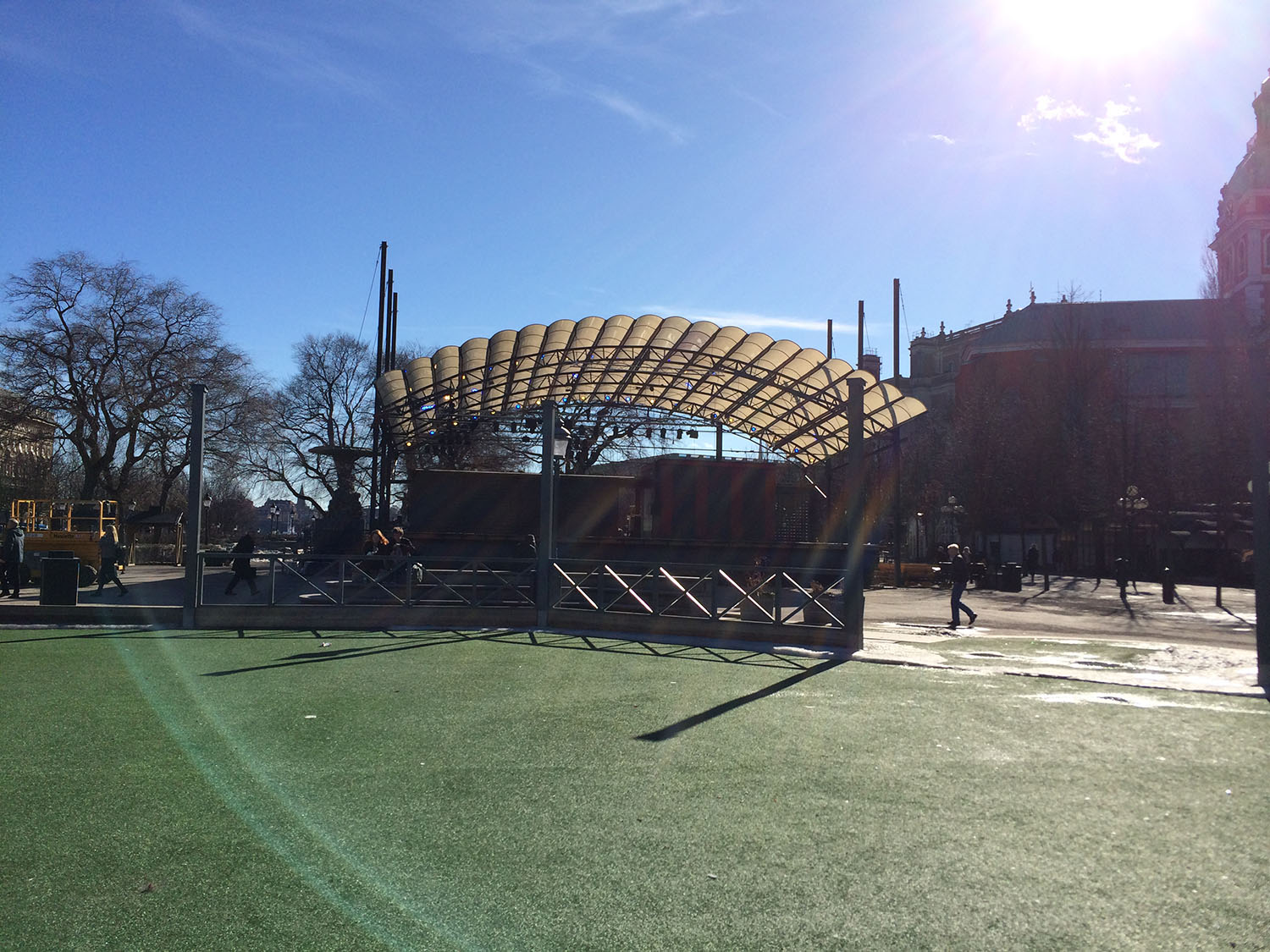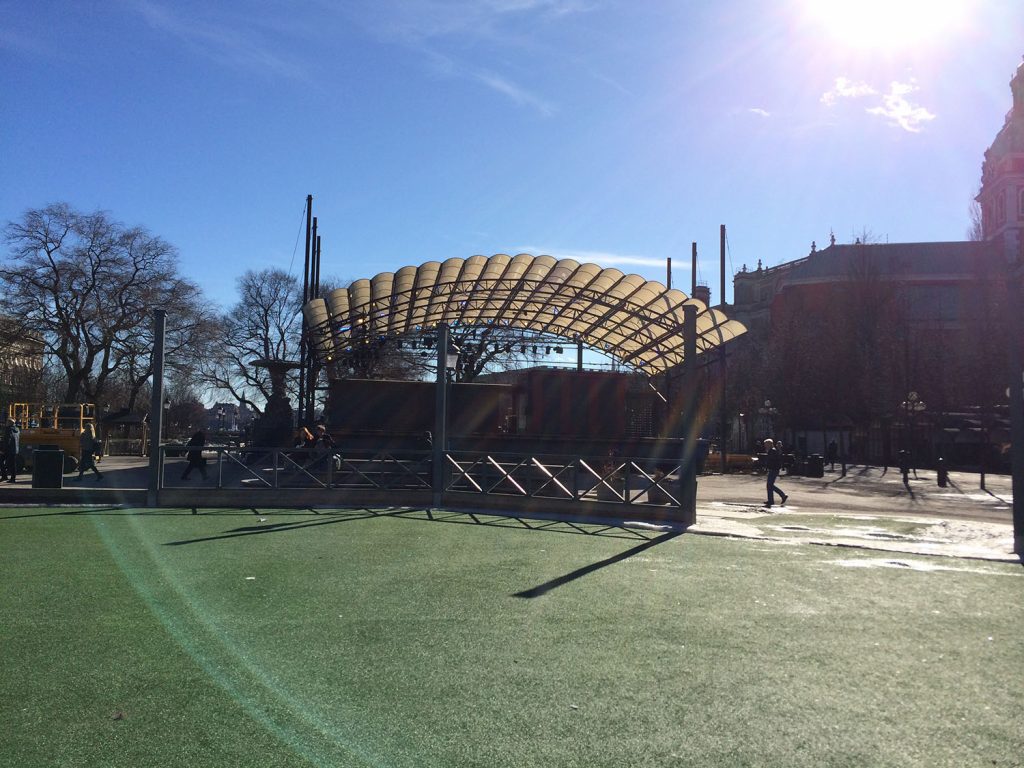 The Eurovisision Village will consist of 2 stages, Sponsor booths, City Skyliner, stands offering various attractions/activities, food and drink stalls,  Karaoke stand, Sveriges Radio booth etc.
The fountain area in the park will be completely transformed for Eurovision with the construction of a small stage and a special roofed area.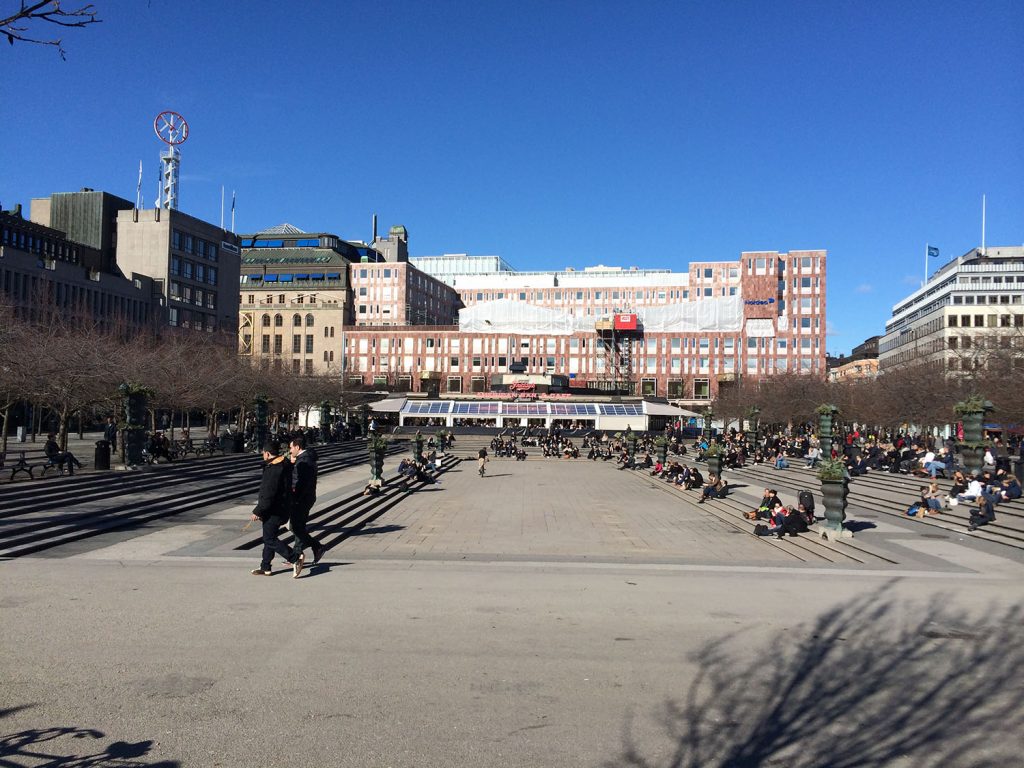 The Eurovision Village will be operating every day from midday until Cindrella's magic hour, ie midnight.(12:00pm- 00:00 am)
Kungsträdgården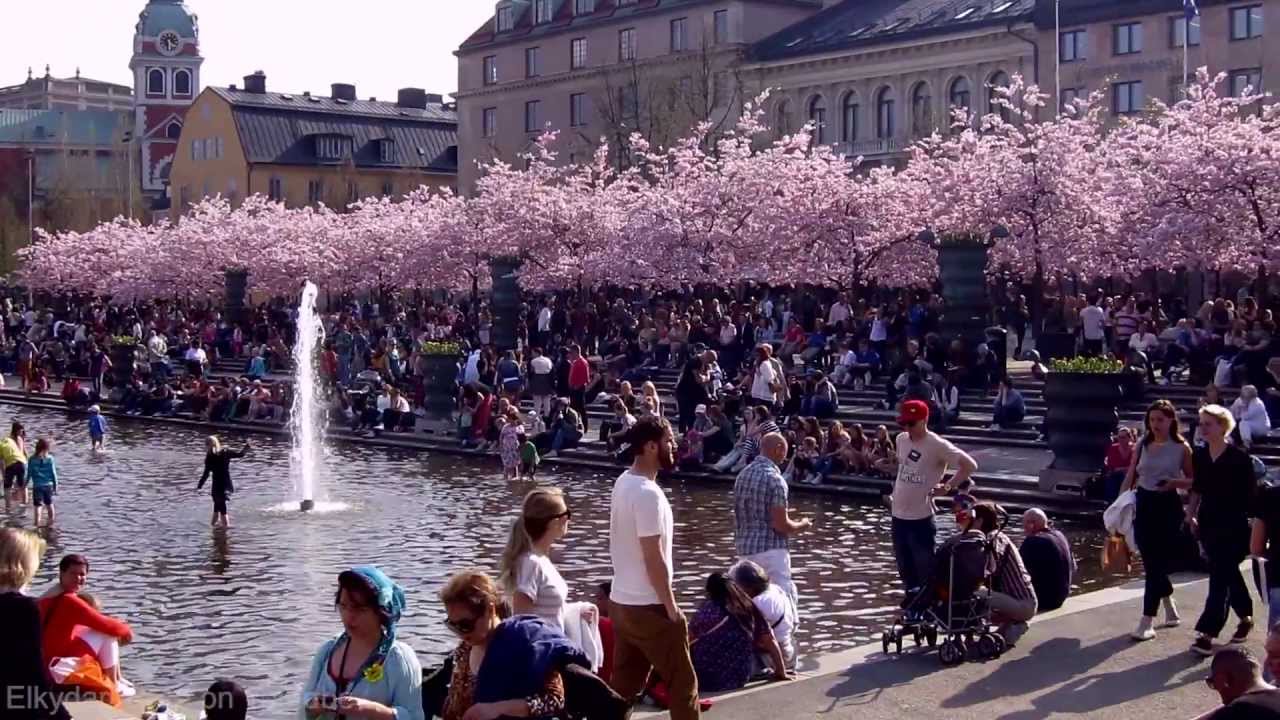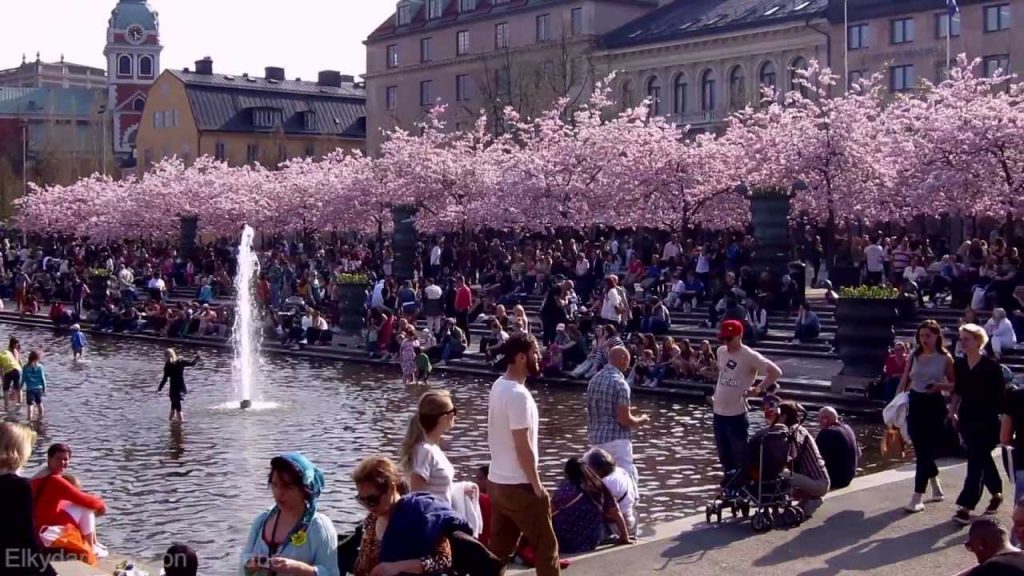 Eurovision Village is the open festival area which is located in the heart of Stockholm, Kungsträdgården. The park has during many centuries been a meeting place for recreation.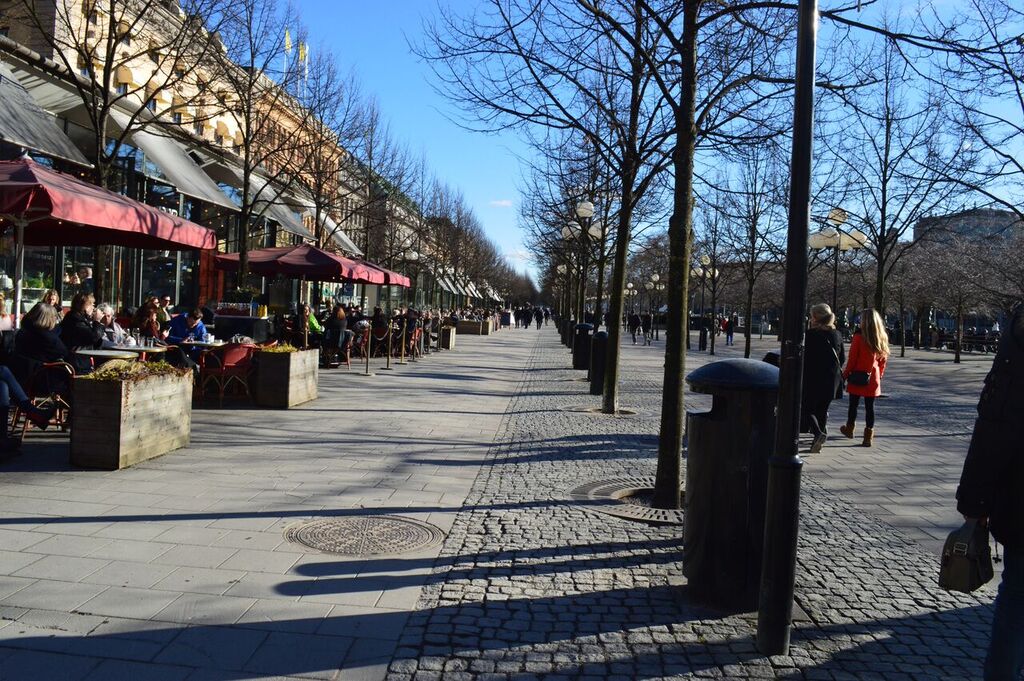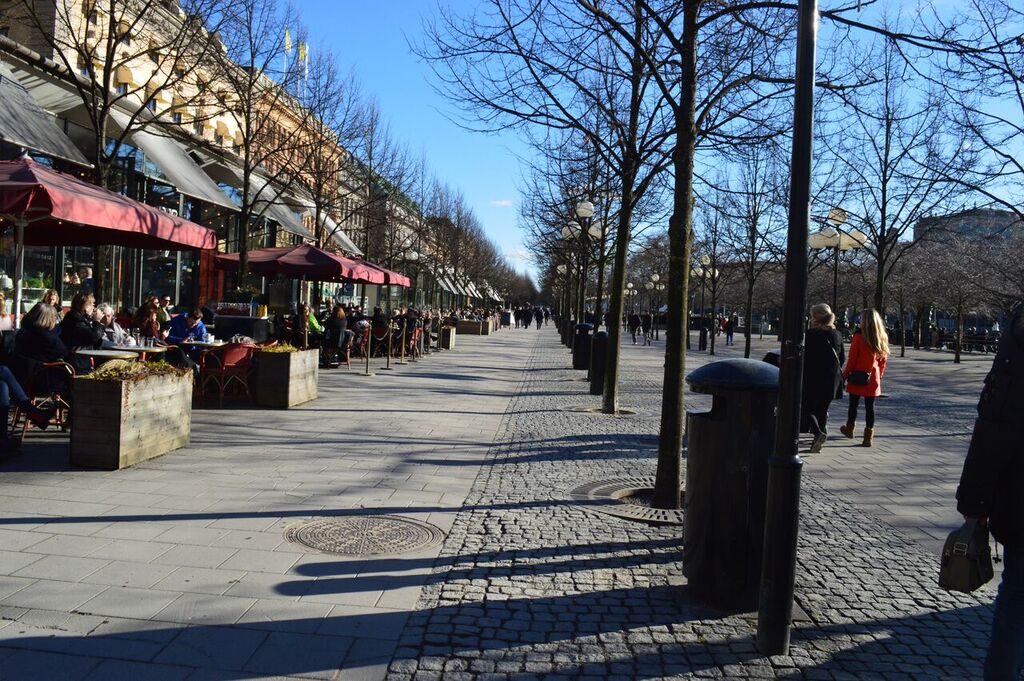 At Kungsträdgården everybody feels welcome and at home, no matter their background or income, if you live in Stockholm or if you are a visitor from Skåne or Australia. Hundreds of thousands of people pass through every day to work, shop, for leisure or just to enjoy and relax in the area.
City Skyliner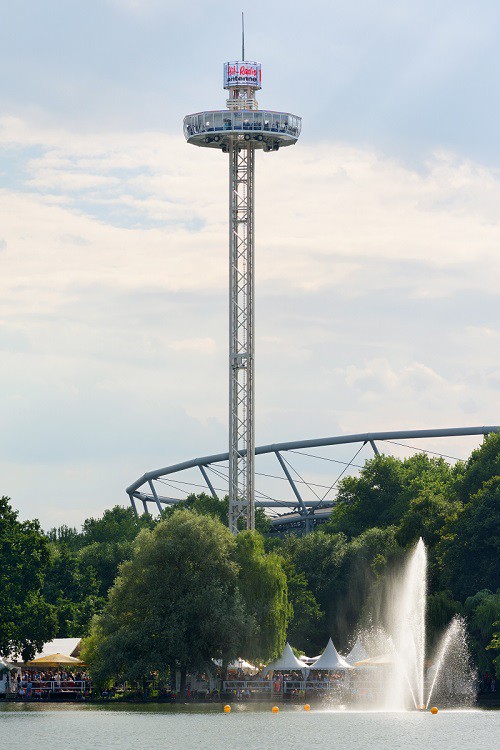 During the Eurovision weeks, a 81-meter tower will be placed in Eurovision Village in Kungsträdgården. Don't forget to experience the City Sky Liner when you visit Stockholm for Eurovision, you will be mesmerized by Stockholm's breathtaking views and picturesque landscape.
The City Skyliner will be brought to Stockholm from Germany specially for Eurovision. Construction will begin on 25 April and it will be officially launched on 29 April.
The Eurovision Village is just a short hop away from the Euroclub and the Operaterrassen (Euro After Party venue) is just next door to the Eurovision Village. Don't forget to experience the Eurovision Village when you come to Stockholm for the Eurovision.
The City of Stockholm is working round the clock in order to showcase the very best of its hospitality and bring about a magnificent Eurovision experience for its visitors when the Eurovision lands in the majestic Swedish capital.
Transport
Subway: T Bana (metro) Kungsträdgården
Don't forget to read our series of Discover Stockholm articles leading up to the forthcoming Eurovision Song Contest including The first impression of Stockhom- the host city!
For more information on Stockholm you can visit visitstockholm.com
You can follow our forthcoming series of Discover Stockholm articles with photographs and videos on ESCToday.com and on our official Esctoday Instagram and ESCToday Facebook pages.