ESCToday in collaboration with the City of Stockholm will be bringing you a series of articles leading up to the 2016 Eurovision Song Contest in order to showcase and introduce the 2016 Eurovision host city Stockholm to our readers. Today we will go for a Fika in the city and indulge in a good old cuppa of coffee and some Swedish cinnamon buns. We will check out some of the quaint and cosy cake shops and cafes in town!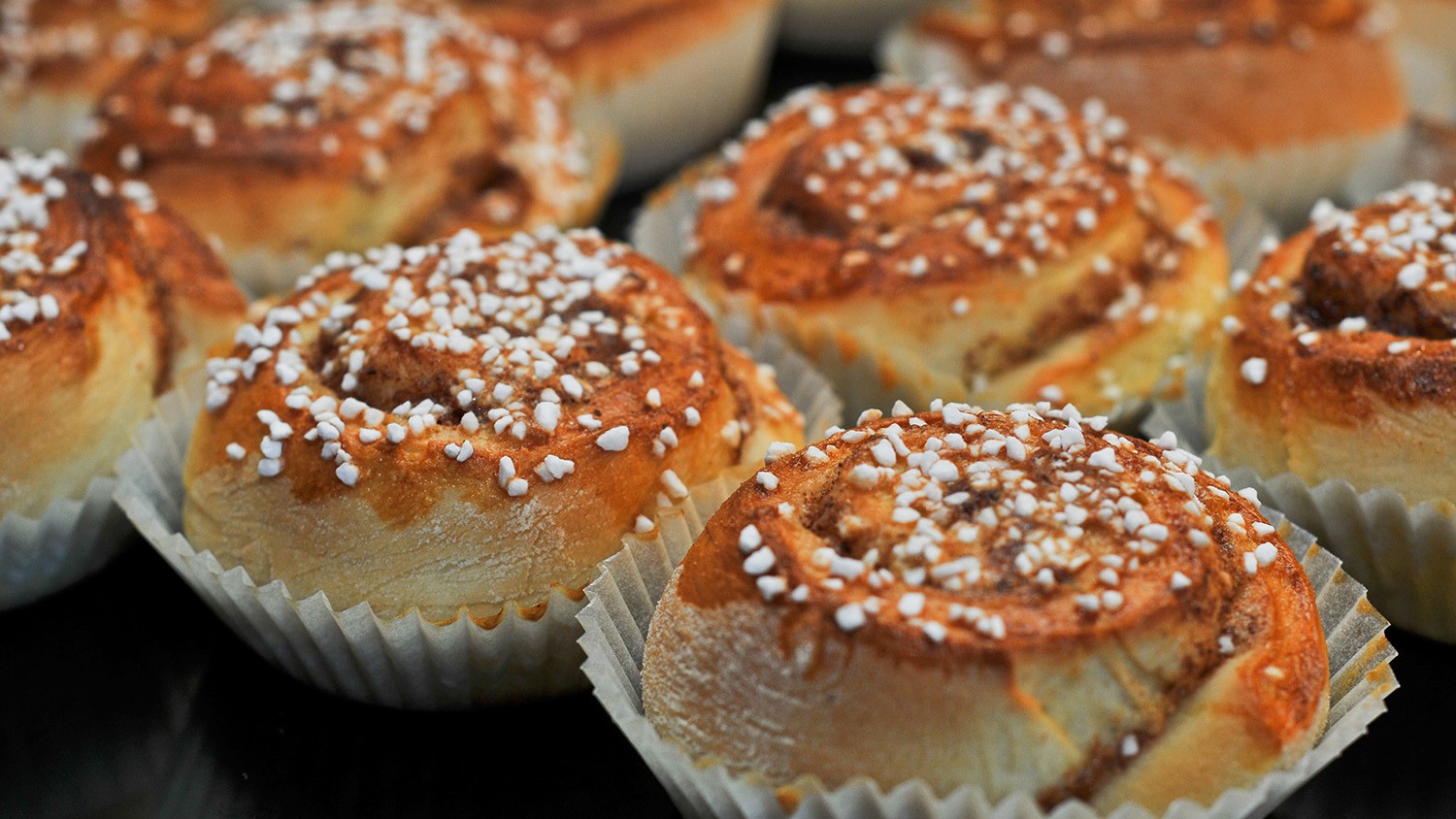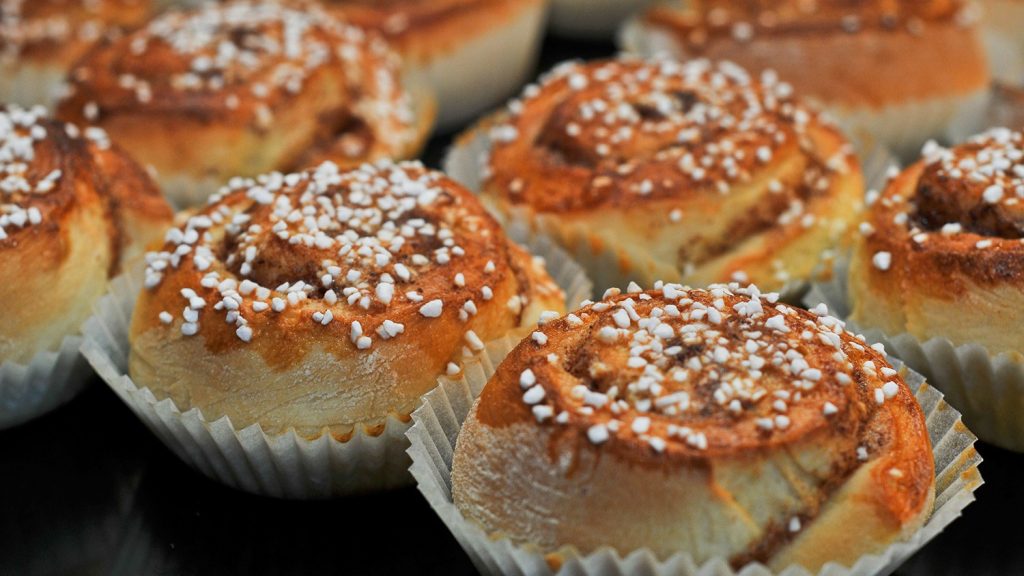 It is truly a Swedish tradition to go for a fika! If we translate it to English, it means to meet up for a coffee and a cake! It has become very much a part of Swedish culture and tradition to meet up informally for a coffee and pastry. Swedes enjoy baked goods, cakes and pastries. You will find amazing cake shops and cafes throughout Stockholm with exquisite delicacies and mouth watering pastries.
You can have a coffee, tea, milkshake or juice when go for a traditional fika! Swedish cakes and pastries are famous all over the world. If you have a sweet tooth then you are in for a treat, as Stockholm is a paradise for cake and pastry lovers.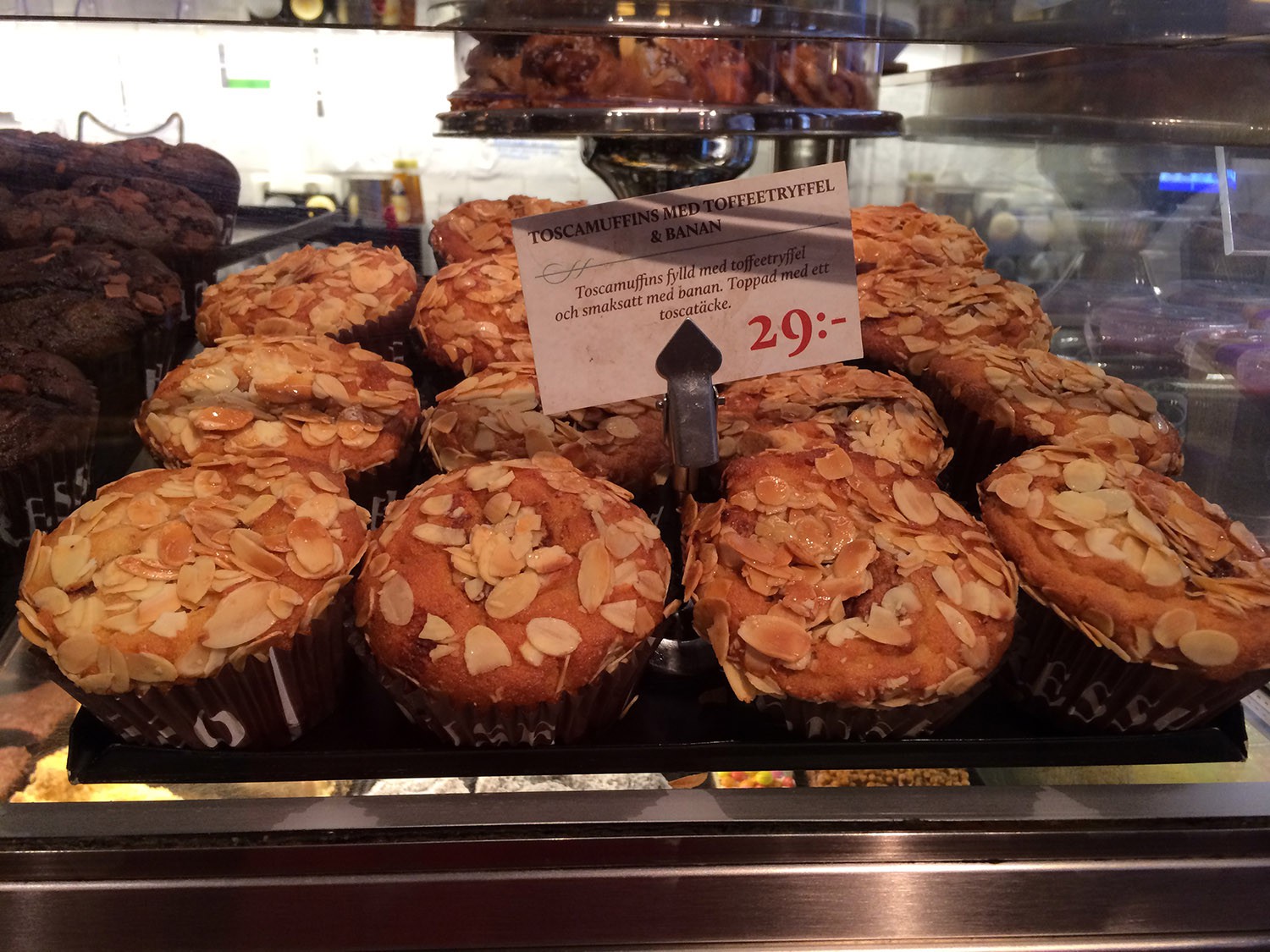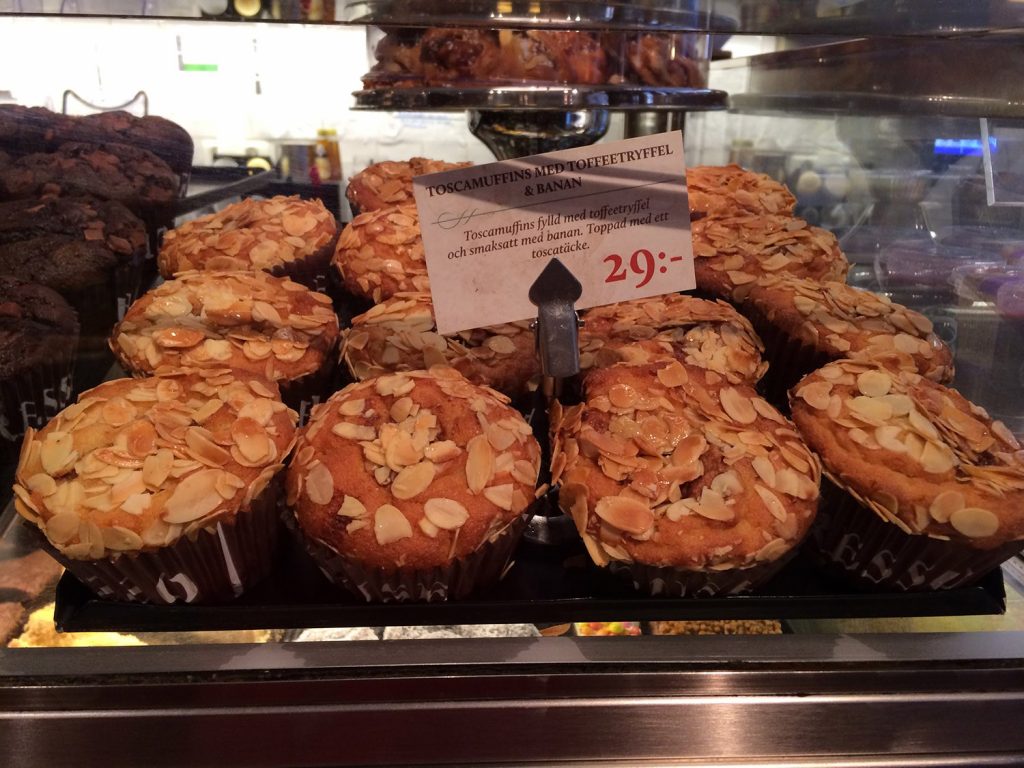 Mind you the cafes are brimming with lots of young people. You will surely enjoy the ambiance and atmosphere of true Swedish culture when you visit a cafe or cake shop in Stockholm. Let's check out some of the most popular hang out places in Stockholm for a fika!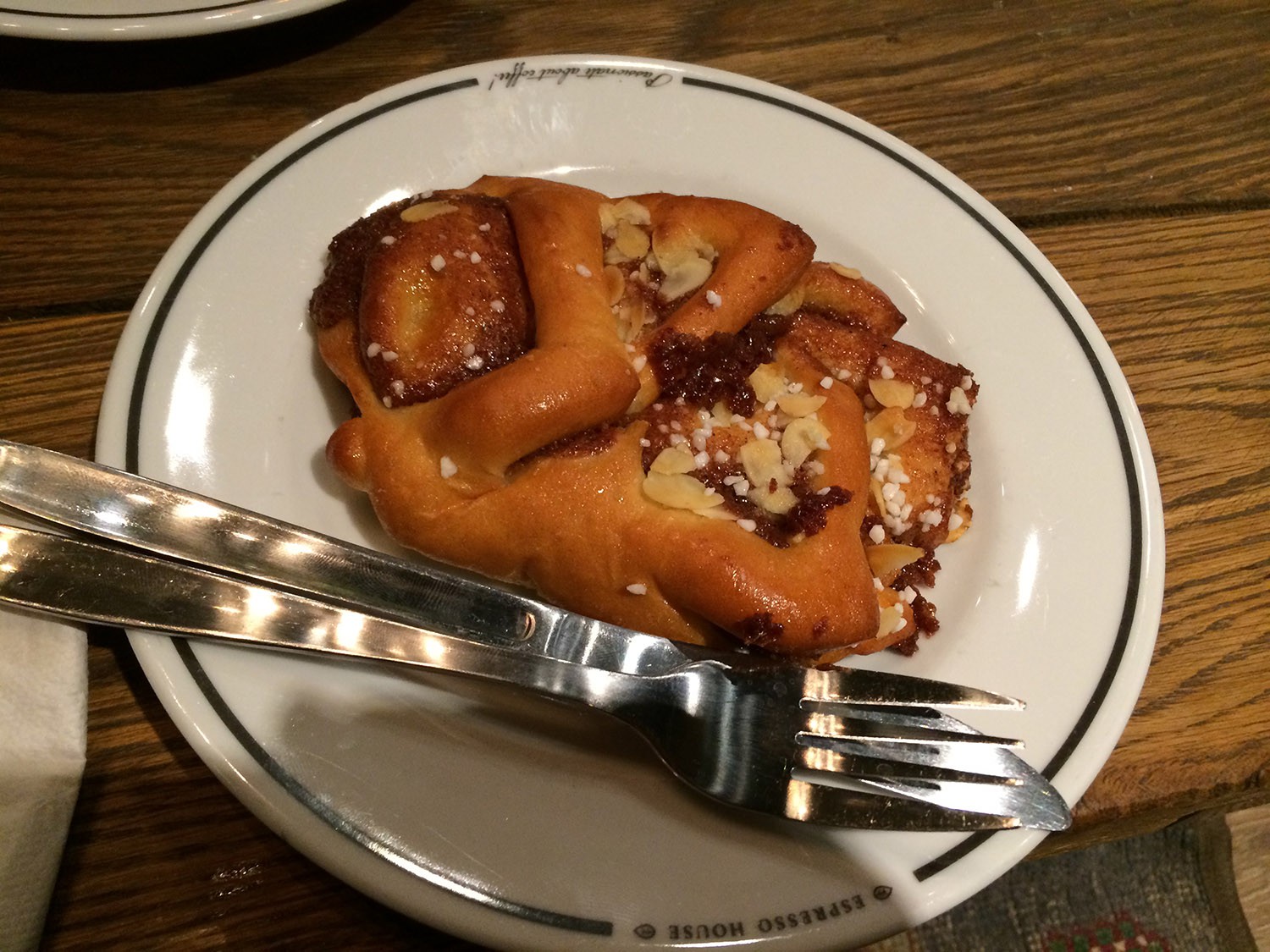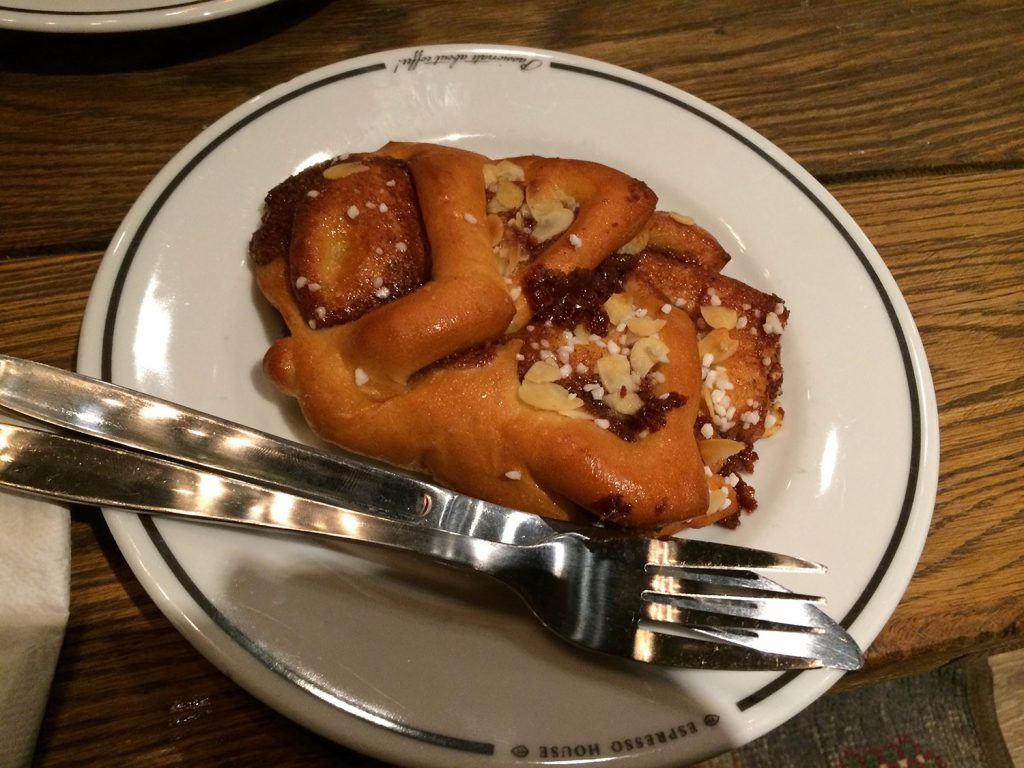 The Expresso House
The Expresso House coffee shops can be found all over Stockholm and offer a great range of coffees, pastries, cakes and sandwiches. They are cosy and are frequented by local youngsters, and have free Wi-fi. Their cinnamon rolls are absolutely mindblowing! It is one of my favourite cafes in the city.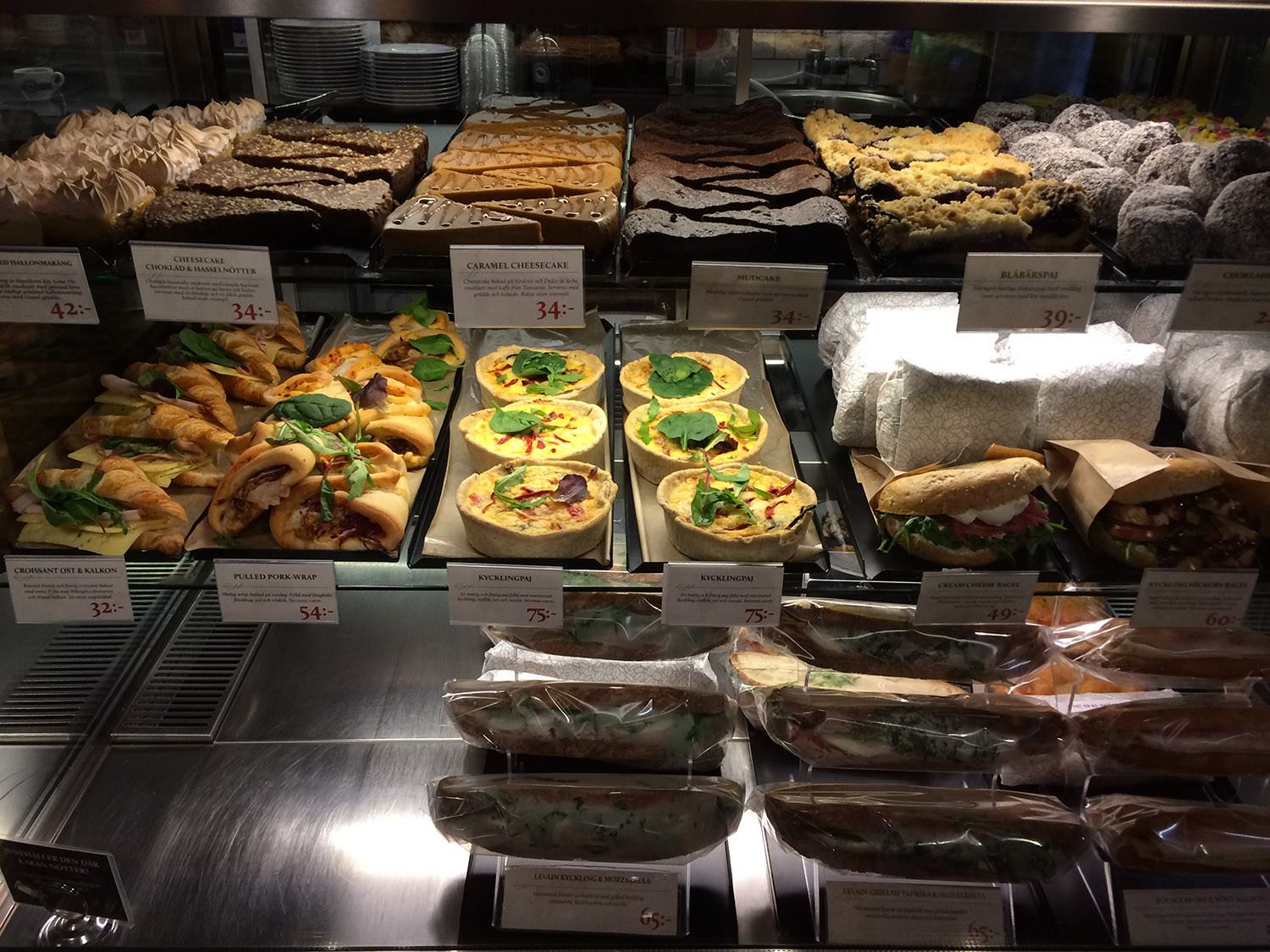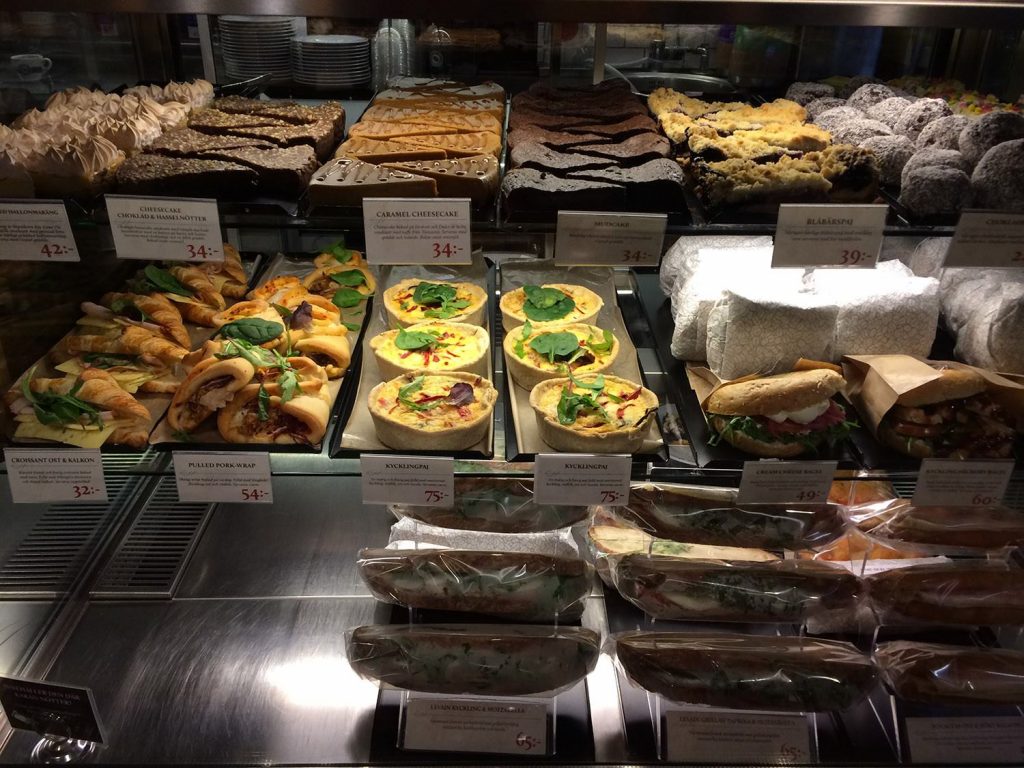 Cafe String
Cafe String is decorated with furnishings from the 1950's and 60's and is a popular place to hang out. It is located on Södermalm Island.
Cafe Panorama
Cafe Panorama is a nice place to have a quiet cup of coffee with the magnificent view of Sergel's Torg. The coffee shop is located on the 5th floor at Kulturhuset in Sergel's Torg.
Chokladkoppen
Chokladkoppen is a gay friendly cosy coffee shop located in Stortoget, Gamla Stan. The coffees and cakes here are absolutely delicious. This is amongst the most popular hang out places in town. It's quaint and elegant!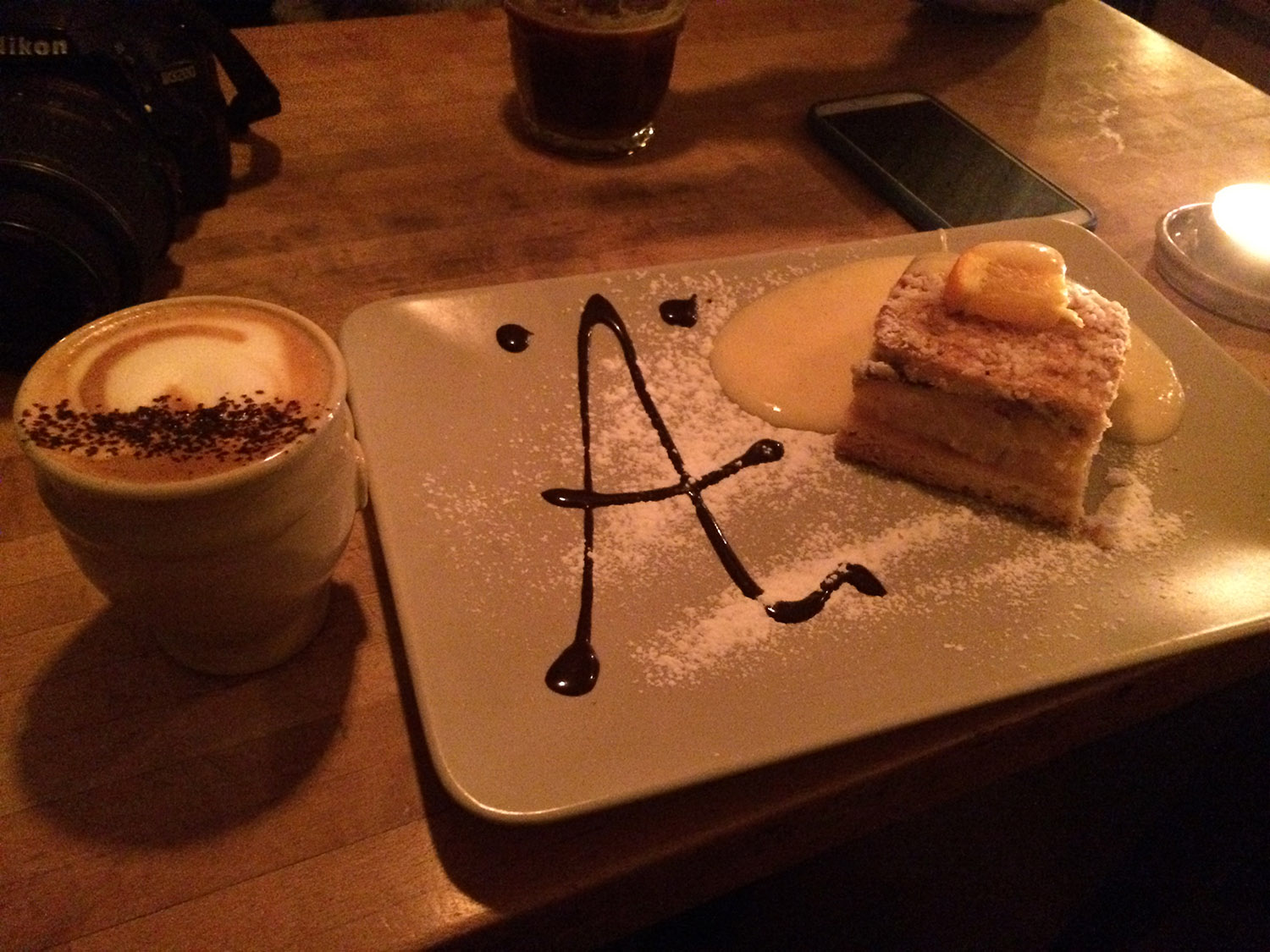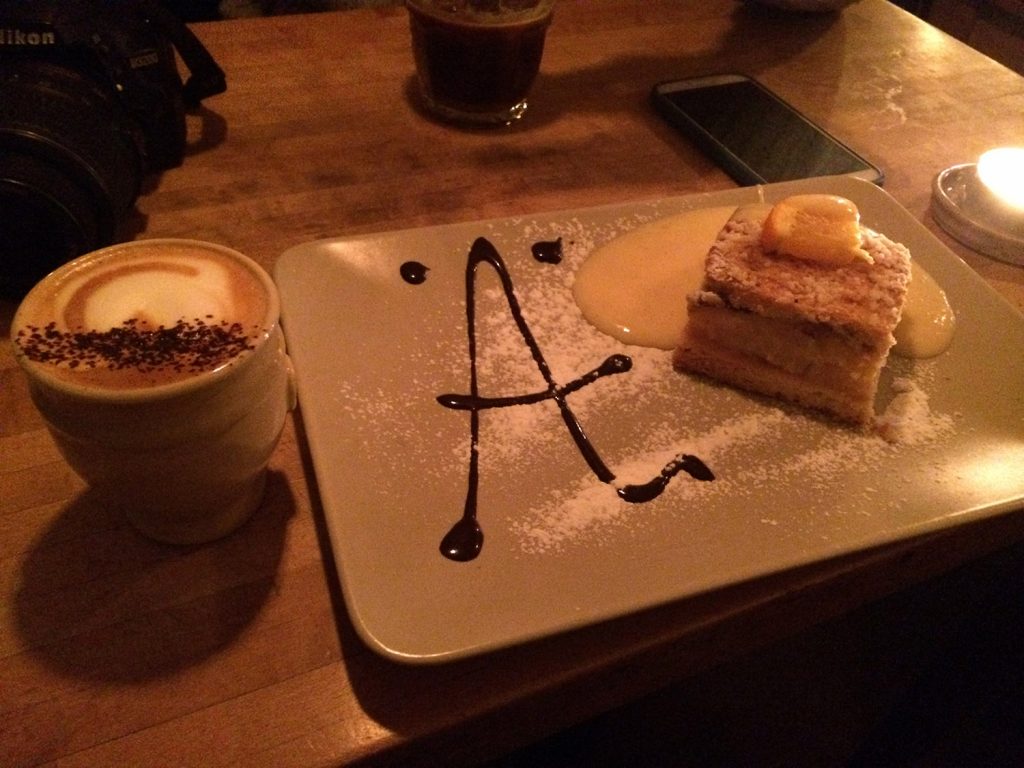 Vette-Katten
Vette-Katten is one of the most popular cake shops in town offering high quality traditional Swedish cakes and pastries. It is aptly located in Kunsgatan, downtown Stockholm.
Waynes Coffee
Waynes Coffee  have many coffee shops throughout Stockholm, and are quite popular among locals. Waynes Coffee serve their own brand of coffee whilst their pastries, cakes and sandwiches are made from organic products.
You can find more detailed information about cafes and cake shops in Stockholm here.
There are lots of nice cafes and cake shops in Södermalm, an area that has become really popular among youngsters and Stockholmers. So don't forget to go for a fika when in Stockholm!
Don't forget to read our series of Discover Stockholm articles leading up to the forthcoming Eurovision Song Contest including The first impression of Stockhom- the host city!
For more information on Stockholm you can visit visitstockholm.com
You can follow our forthcoming series of Discover Stockholm articles with photographs and videos on ESCToday.com and on our official Esctoday Instagram and ESCToday Facebook pages.
ESCToday is growing and always looks for new members to join our team! Feel free to drop us a line if you're interested! Use the
Contact Us page
or send us an email at
[email protected]
!