The multi faceted Greek Eurovision hopeful, Victor Vernicos, graced the Eurovision stage in Liverpool for the very first time.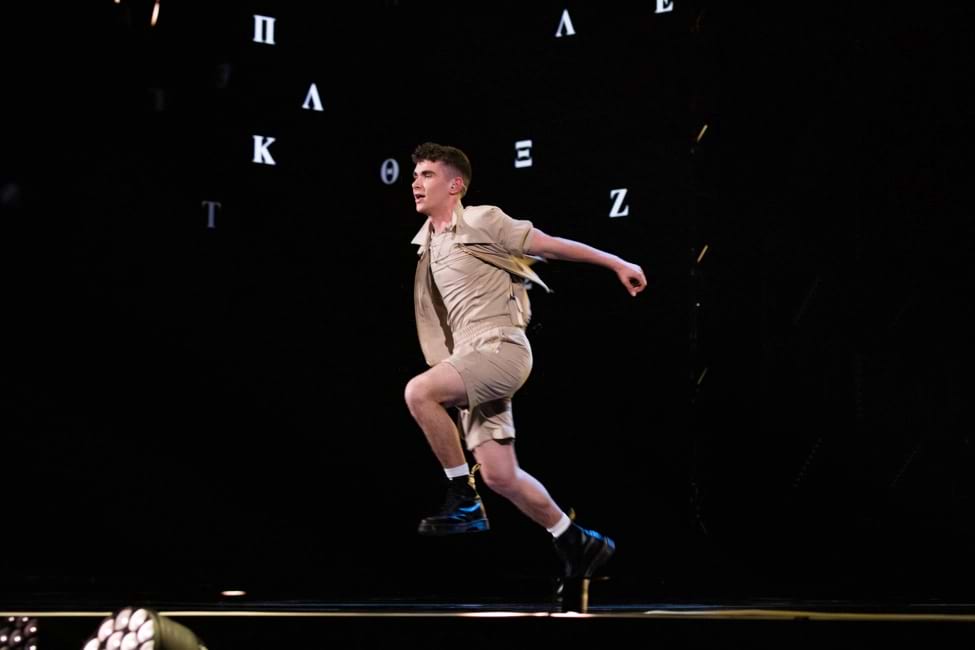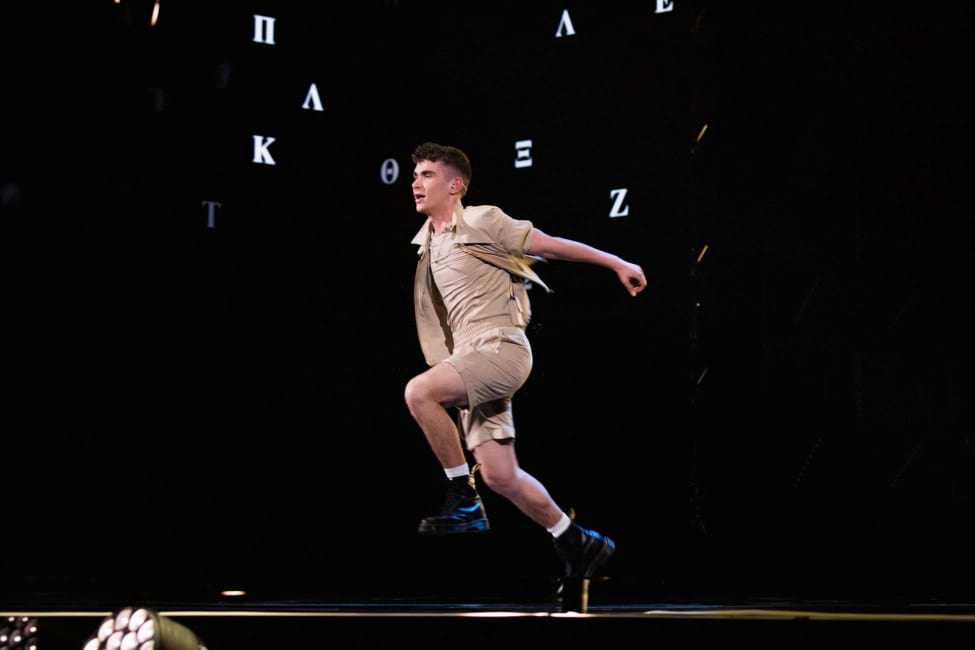 Victor Vernicos is the youngest artist to represent his homeland Greece. The young Greek artist excelled during his first rehearsal showcasing his strong vocal strength with a magnificent unique staging.
Greece often comes to Eurovision with unique creative stagings and performances, this year is no exception.
ESCToday reached out to the Greek delegation regarding the iconic staging and in order to shed more light on the story and inspiration behind it:
Victor could be our young brother or our 16-year-old teenage self, full of dreams and expectations. During a Greek August night, being alone in his room, Victor experiences the anxieties of youth. Transcending the limits of realism and augmenting reality, the Greek alphabet, the basis of the Latin and Cyrillic alphabets, escapes from the pages of a teenage diary, meets the words of our song and creates a new, universal vocabulary for sensations and feelings that we forget about or overlook when grown up. The letters form a luminous pathway leading to the ever-starry sky. Let's follow them!

You can watch snippets from today's rehearsal via the official Eurovision TikTok channel below:
https://www.tiktok.com/@eurovision/video/7228577350680677659
Victor Vernicos will be performing during the first half of the Second Eurovision 2023 Semi-final on Thursday 11 May in Liverpool.
Source: ERT/ESCToday
Photo credit: Corinne Cumming/EBU