The 2023 Greek Eurovision hopeful, Victor Vernicos, slayed at a special Meet & Greek event in Athens last night organized by ERT for the assembled press and media.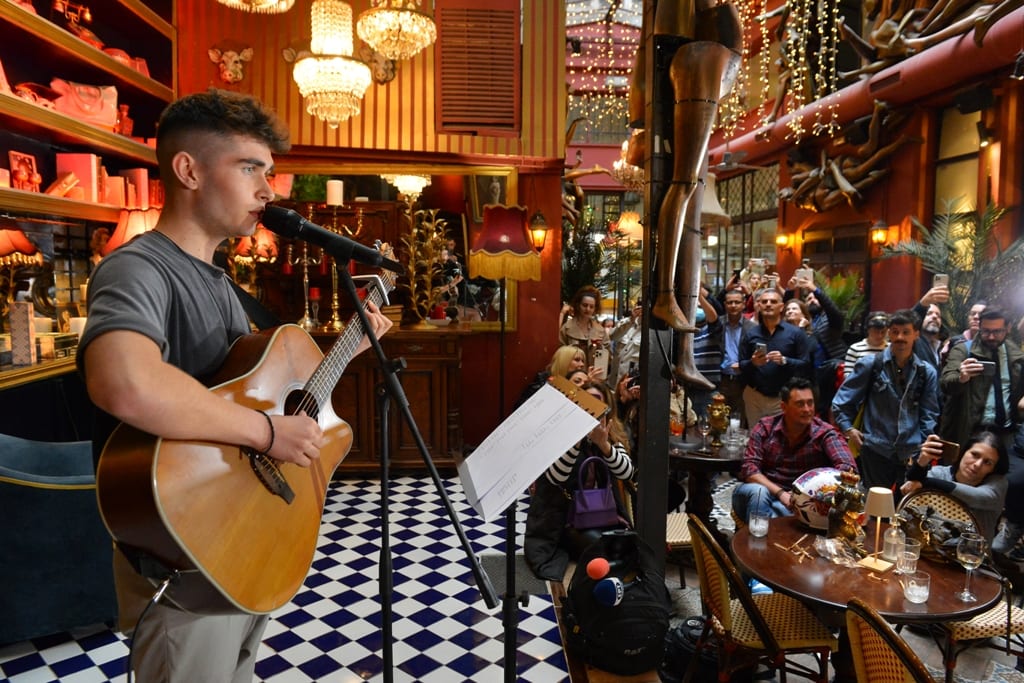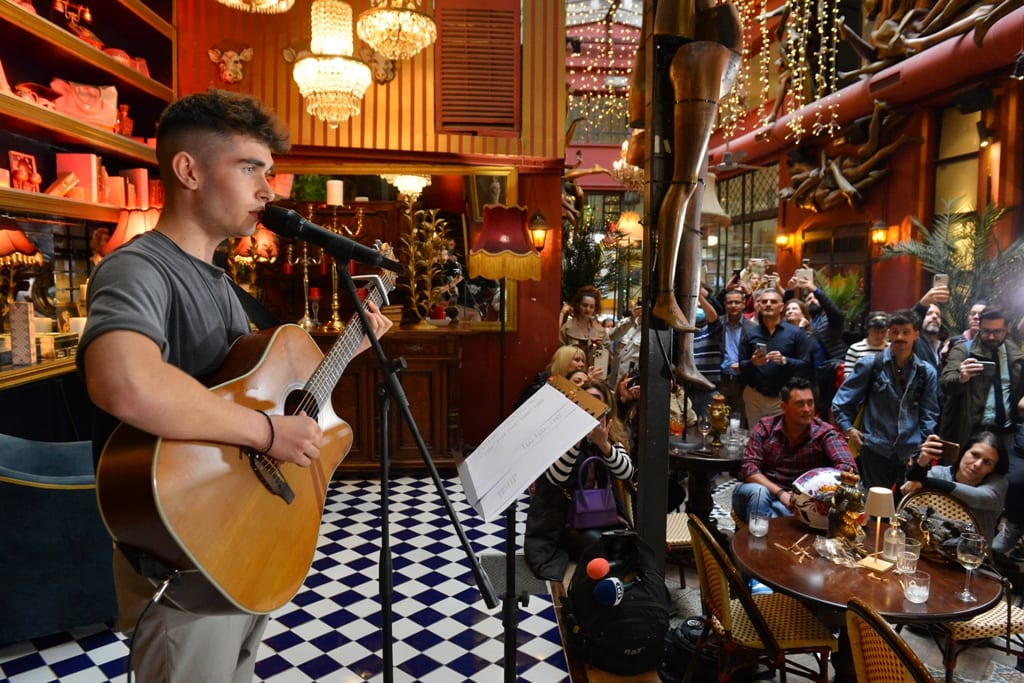 ERT, the Greek national broadcaster, invited the Greek media and press to a special event in a stylish location in heart of the majestic Greek Capital. Victor Vernicos got the chance to meet & greet the Greek media and come up close and personal with the local press and special guests.
Greek Eurovision commentators Maria Kozakou and Jenny Melita graced the event along the whole Greek delegation at the Eurovision Song Contest including Monica Papadatos (Head of Delegation/ERT) and Ioanna  Niaoti (Head of Press/ERT) . Most of the Greek mainstream media, tv channels, radio stations and magazines were in attendance.
The stage director of the 2023 Eurovision entry Konstantinos Rigos and Victor's Eurovision costume designer Segredakis were also present at the event. Valerie Benguiat (First Secretary of the Political Department )and Melina Vasiliadis, (Communications and Political Support Officer) from the British Embassy in Athens also graced the occasion.
Victor treated the guests and assembled press to some iconic and mesmerizing performances during the soiree showcasing his powerful voice and strong vocal skills. The young and dynamic Greek Eurovision 2023 hopeful performed five songs accompanied with his guitar and received a rapturous applause from the attendees:
"Winner Takes It All" (ABBA)

"Die Together" (Greece 2022 -Amanda)

"Fairytale" (Norway 2019 – Alexander Rybak)

"Brutally Honest With You"  ( Victor Vernicos )

"What They Say" (Greece 2023)

Victor Vernicos and the Greek delegation are working from strength to strength to showcase an extraordinary performance when Greece takes the Eurovision stage in Liverpool next May.
Source: ERT/ESCToday
Photo credit: ERT